Day 15
Christmas Place Cards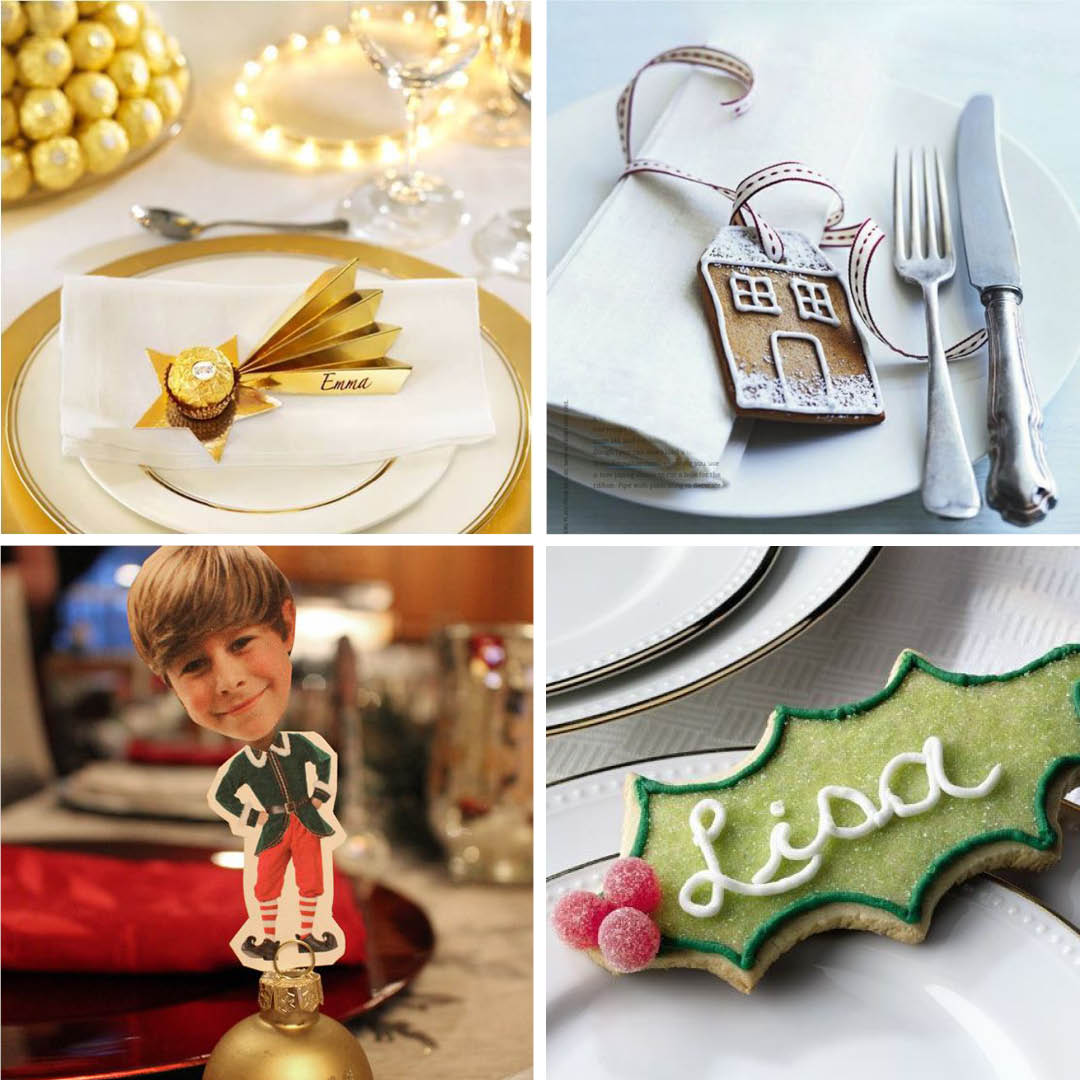 At first, I thought, I would find some awesome Christmas table decorations for you. And there are many amazing ideas out there, but I soon came to the conclusion, that as beautiful as those table settings might be, they would surely not work at our family dinner. I have no idea how it is at your house, but we do not have the luxury of being served a three-course-meal by a chef ;)
So in general either all serving plates and bowls will go in the center of the table or we will eat a raclette dinner with even more tiny bowls on the table. No way to place giant Christmas center decorations there as well.
So instead of fully decorated tables, I tried to find some simple, fun and of course, Christmas-y place card ideas to add some decor even with limited table space or crafting/decorating budget ;)
Hope you like them!
Christmas Place Cards – Idea Board
Merry Christmas,
Melanie
PS: The link to the "sweeties sleighs" does not work but you can find the info here.