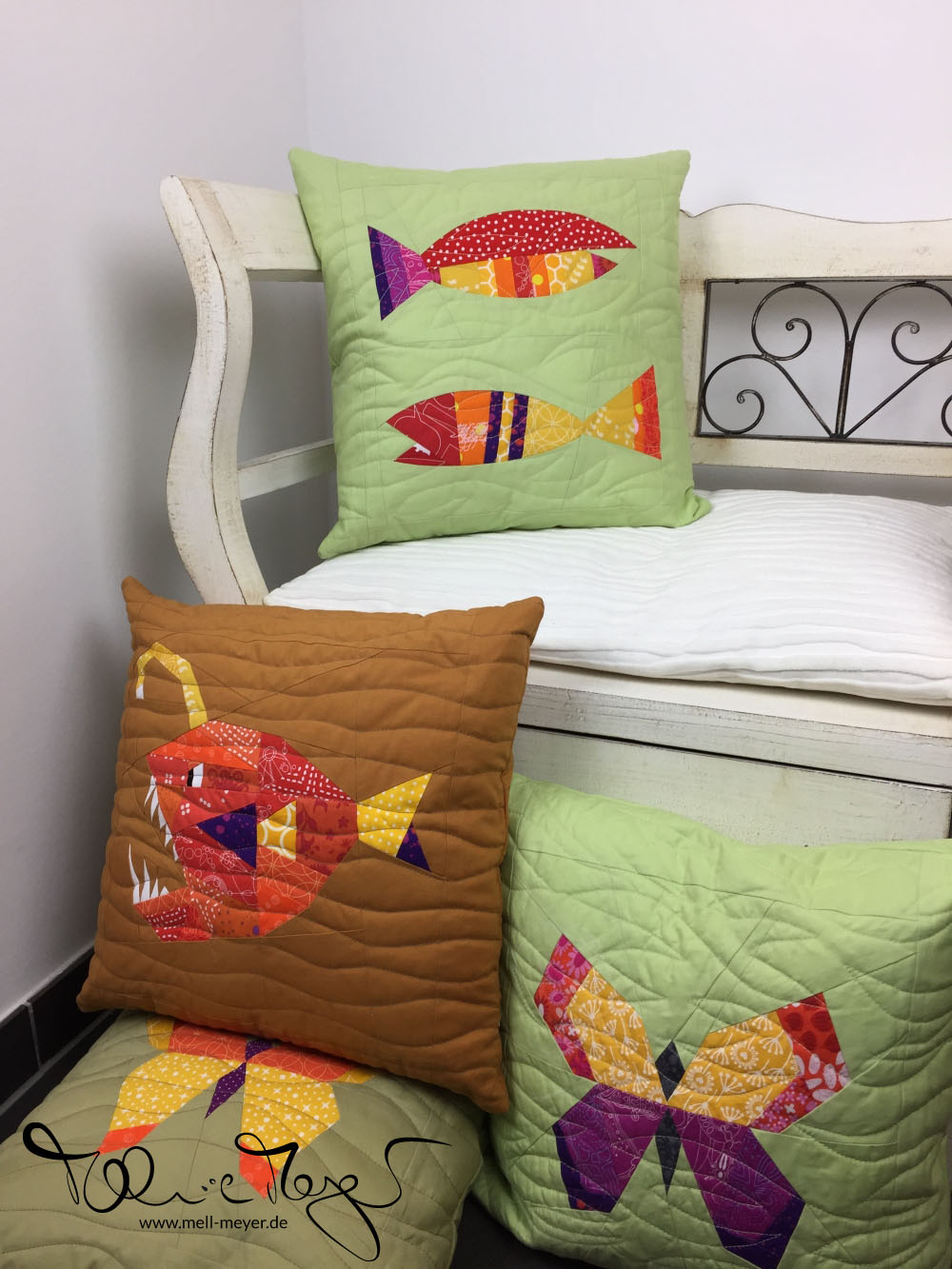 Click on any image to see all pictures in full as a slideshow.
Name: Dad's Pillows
Working Title: "Folksy Fish"
Inspiration: My ispiration was this pin of the Folksy Fish Quilt Pattern by Sarah Elizabeth Sharp @ No Hats In The House.
Backgroundstory: I showed my dad the pin suggesting something like this as a quilt for him. But he does not want a quilt. He would rather prefer new pillows for the couch but as I can't do those, he is fine. What? That is how his Chrismas present of Folksy Fish pillows was born. I posted about that project here.
Started: Discussion started late summer, early autumn 2017
Due Date: Christmas 2017
Completed: 23rd of December 2017 (for the first batch)
Days till completion: approx. 114 days (counting from September 1st)
Right on Christmas Eve my Dad started investigating how he could aquire more pillows. There was of course much discussion inbetween. Think the same kind as for the first batch… But do you know what a really great outcome is? My Dad does now finally understand the steps in the process and concept of quilting :)
Started: Discussion started Christmas Day
Due Date: soon
Completed: 20th of April 2018
Days till completion: 117
Pattern: Folksy Fish Quilt Pattern by No Hats In The House, Fish Food Pattern by Quarter Inch of Quirk, Butterfly Charm Block by lillyella and Forest Floor Pattern also by lillyella.
Technique: foundation paper piecing
Fabrics: Kona Cotton solids for background and warm scraps (yellow, orange, red, pink purple) for the motives
Size: approx. 16×16 inches (40×40 cm)
Quilting Design: Varies, e.g. simple wavy lines and a design based on this pin.
Finished Form: Pillow