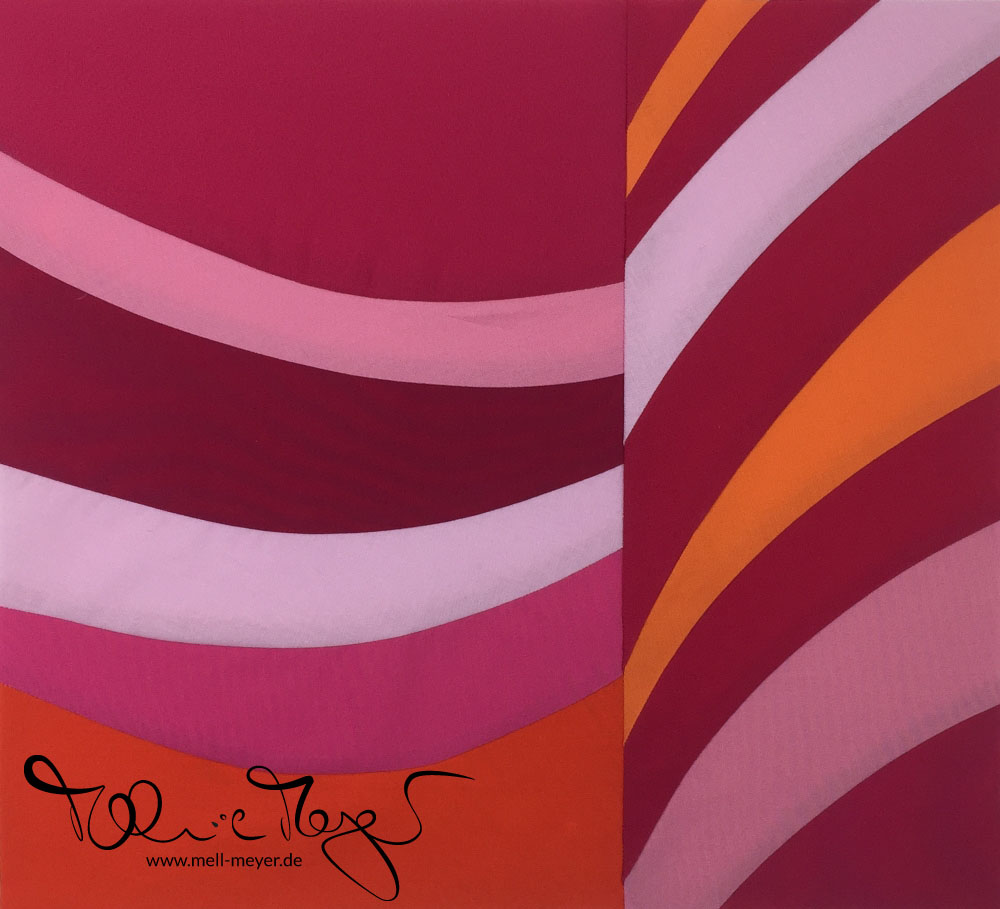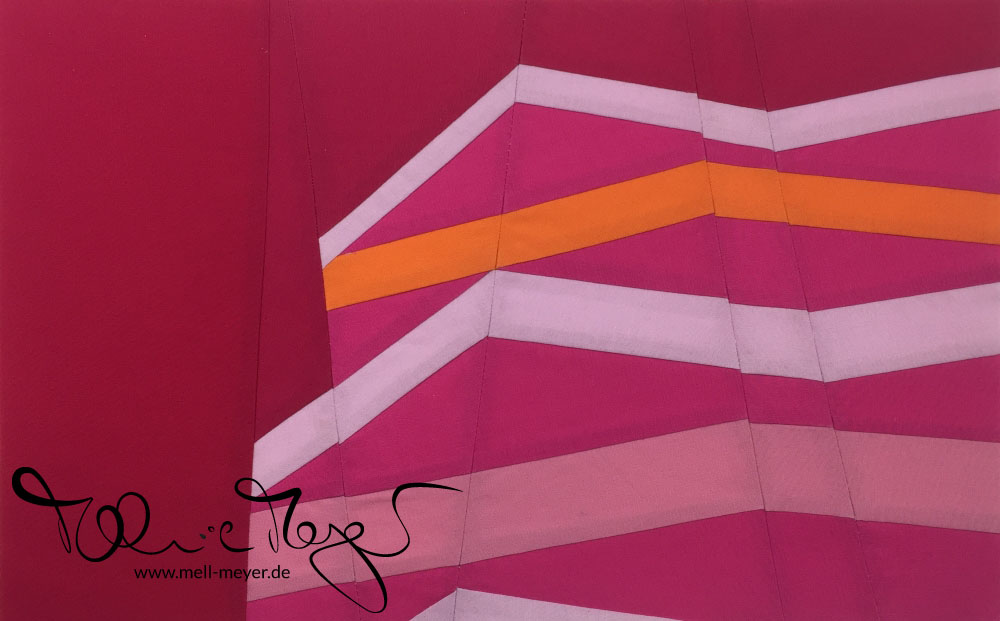 And because it's fun to see them right up with the inspiration picture:
Name: Minimalistic Architecture
Working Title: #improvbee Q1/2017
Due Date: 31st of March 2017
Completed: 14th of March 2017
Bee: #improvbee (Round I)
Queen Bee: Lisa @sewwhatyoulove
Theme: Minimalistic Architecture
Color Scheme: Pink/orange in all shades (bright/pastel…)
Technique and "form": Circles, triangles, lines,…everything is welcome as long as it's pieced! No appliqué please!
Google Search Words: E.g. Walter Gropius, Le Corbusier, Alvar Aalto, R.M. Schindler, Alvaro Siza, Frank Lloyd Wright..
Link(s) to post(s) where this quilt was mentioned: #improvbee Block No. 1 – Minimalistic Architecture