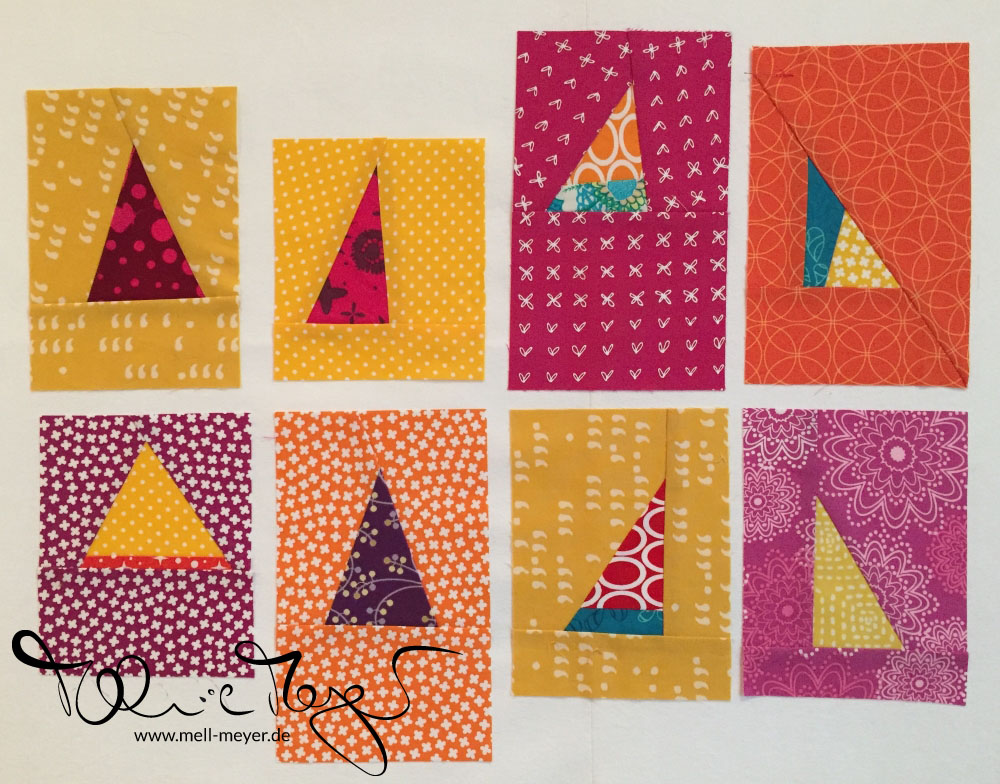 Name: Improv Triangles
Working Title: Quilty Circle of Bees – September/ October 2016
Due Date: 31st of October 2016
Completed: 12th of November 2016
Bee: Quilty Circle of Bees (Round I)
Queen Bee: Yara
Inspiration: This project by Ants to Sugar and this project by Jen Johnston.
Technique: improv
Assignment: She asked for colorful improv triangles. The main colors being yellow – orange – pink – red – purple with aqua accents.
Link(s) to post(s) where this quilt was mentioned: Quilty Circle of Bees – Catch Up
You can find out more about my progress and process in these.