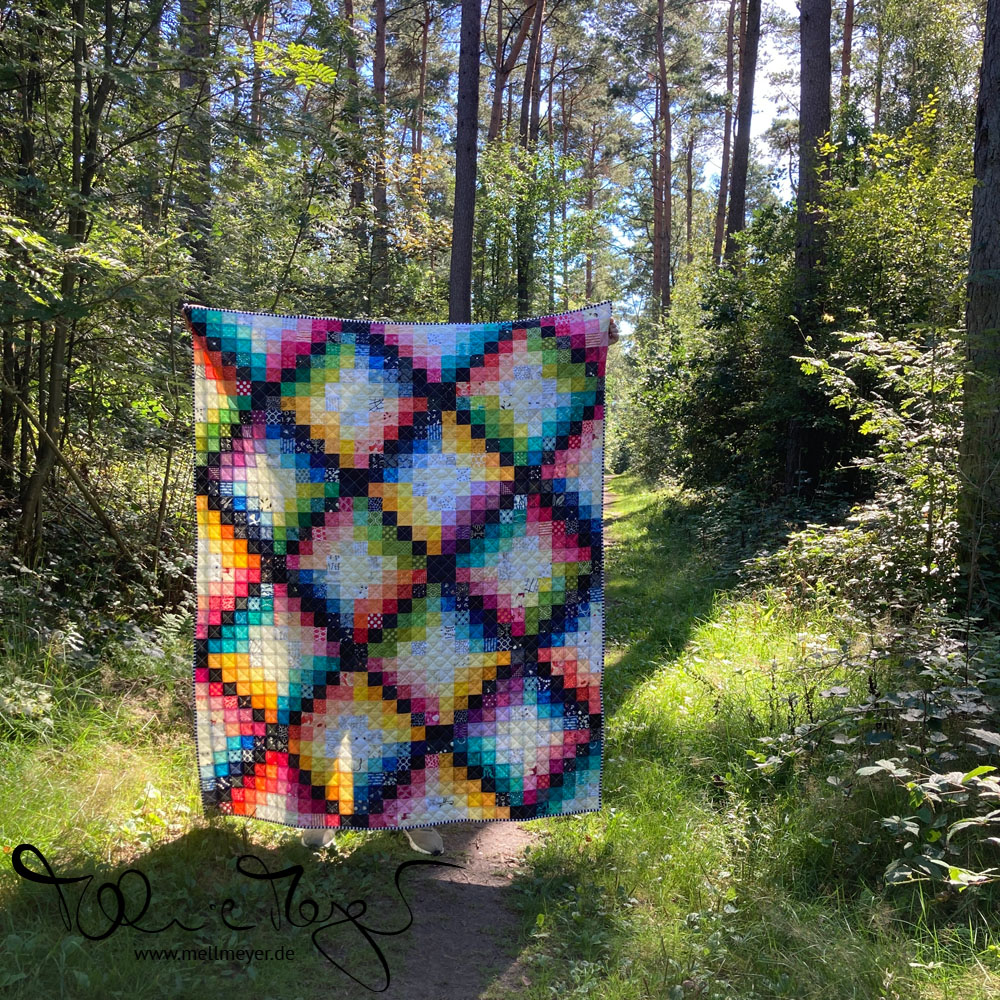 Click on any image to see all pictures in full | as a slideshow.
Name: Scrappy Pixel
Started: 22nd of May 2022
Completed: 10th of September 2023
Days till completion: 477
Inspiration/Pattern: #scrappypixelquilt inspired by @sushi.farmer @jessicaquilter
Technique: traditional piecing
Fabrics/Designers: various prints from stash (90% from the scrap bins)
Quilting Design: grid on point
Binding: by machine
Size: approx. 60×72 inches (152×182 cm)
Block Size: 12″ finished
Different Block Designs: 1
Blocks: 30
Units per Block: 36
Pieces Top: 1,080
Pieces Backing: 1
Final post about this quilt: Scrappy Pixel — Finished!
You can find out more about my progress and process there.
some of the pictures are also from Instagram or progress shots from inbetween
Costs are calculated via my Quilt Price Calculator: Factors are the size & pieces as mentioned above, the presets for a twin quilt.
Estimated Yardage