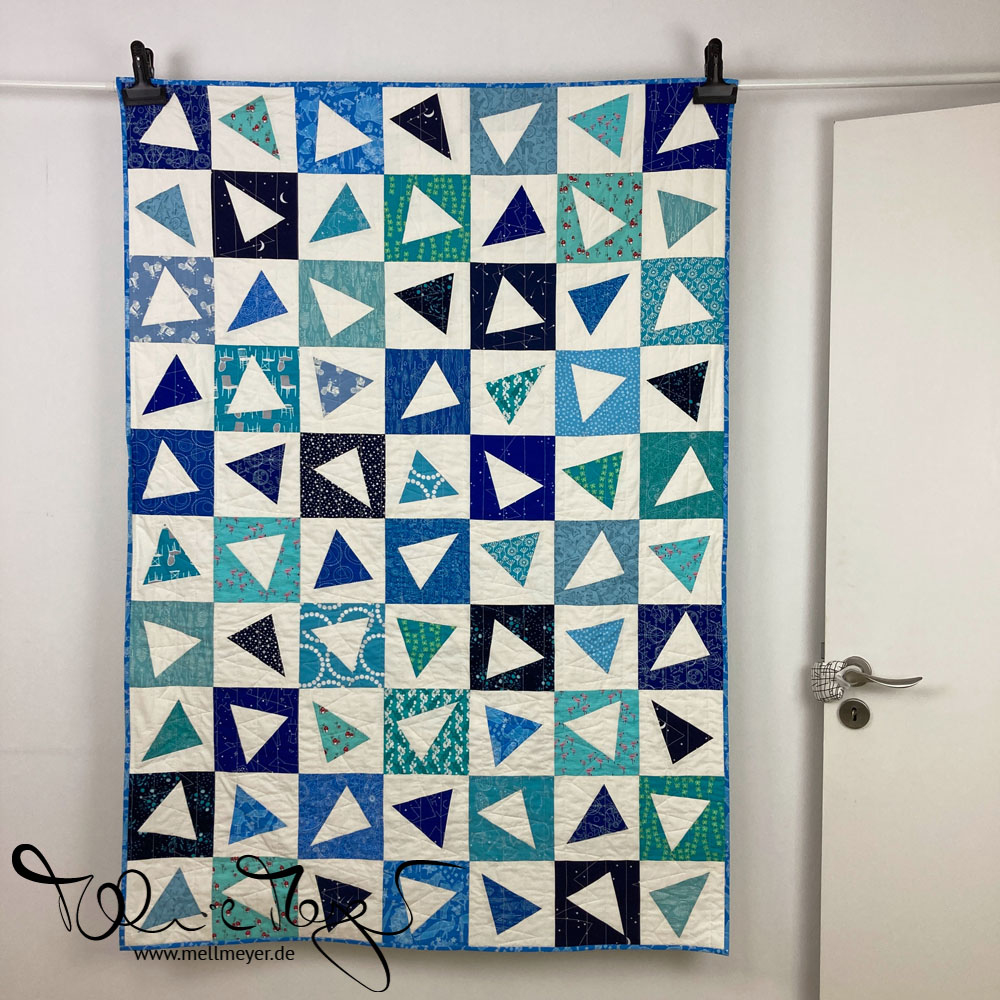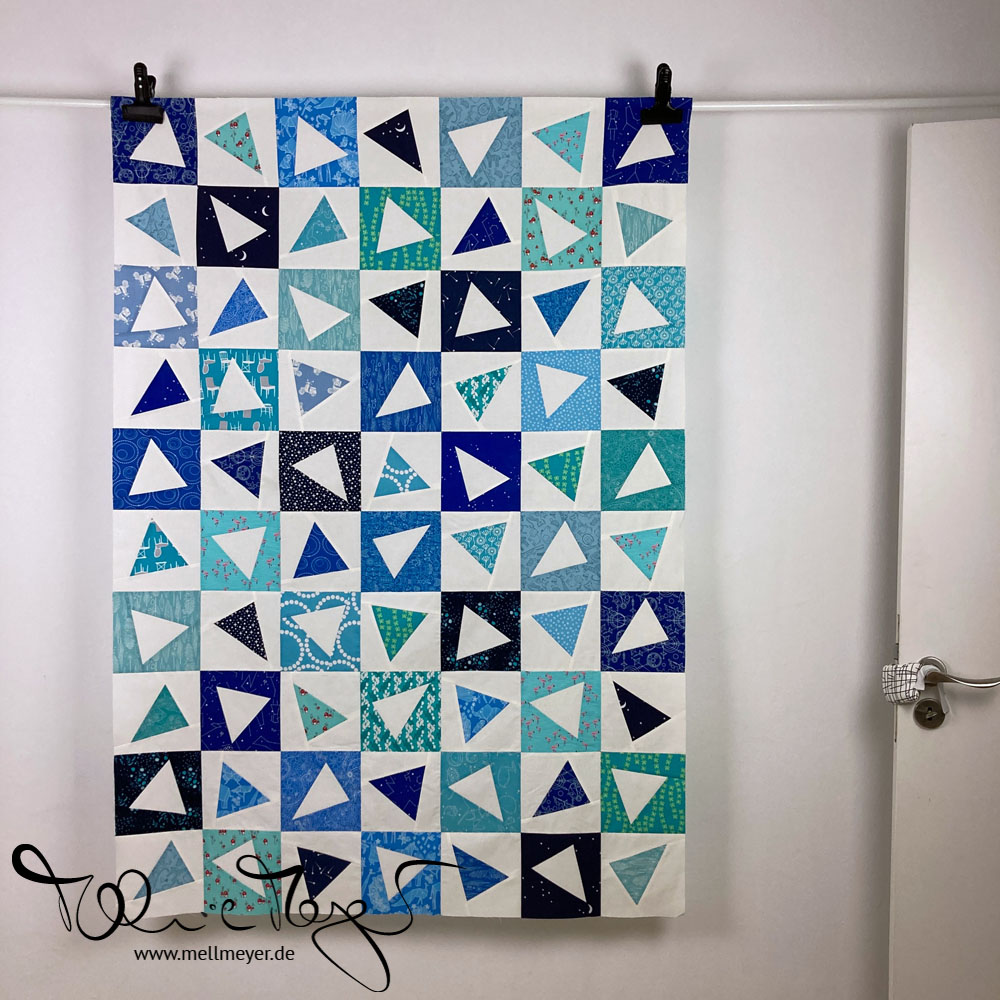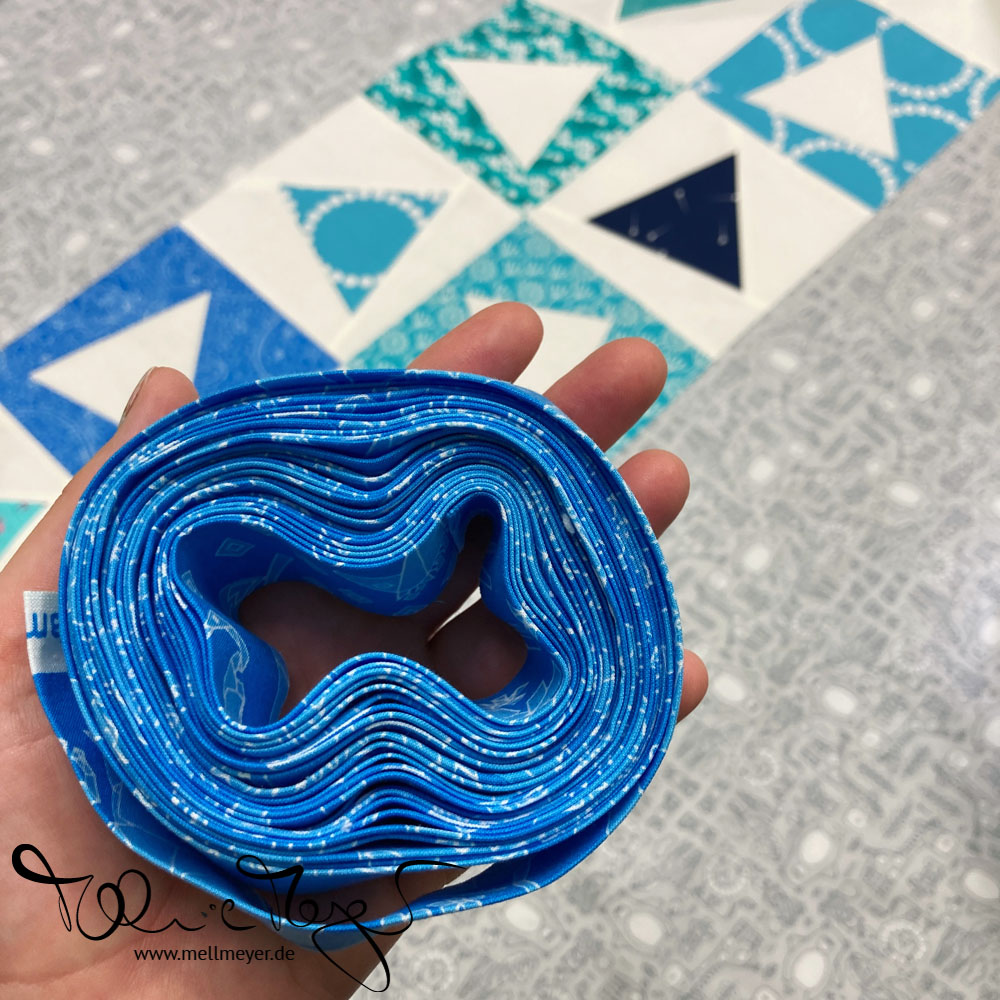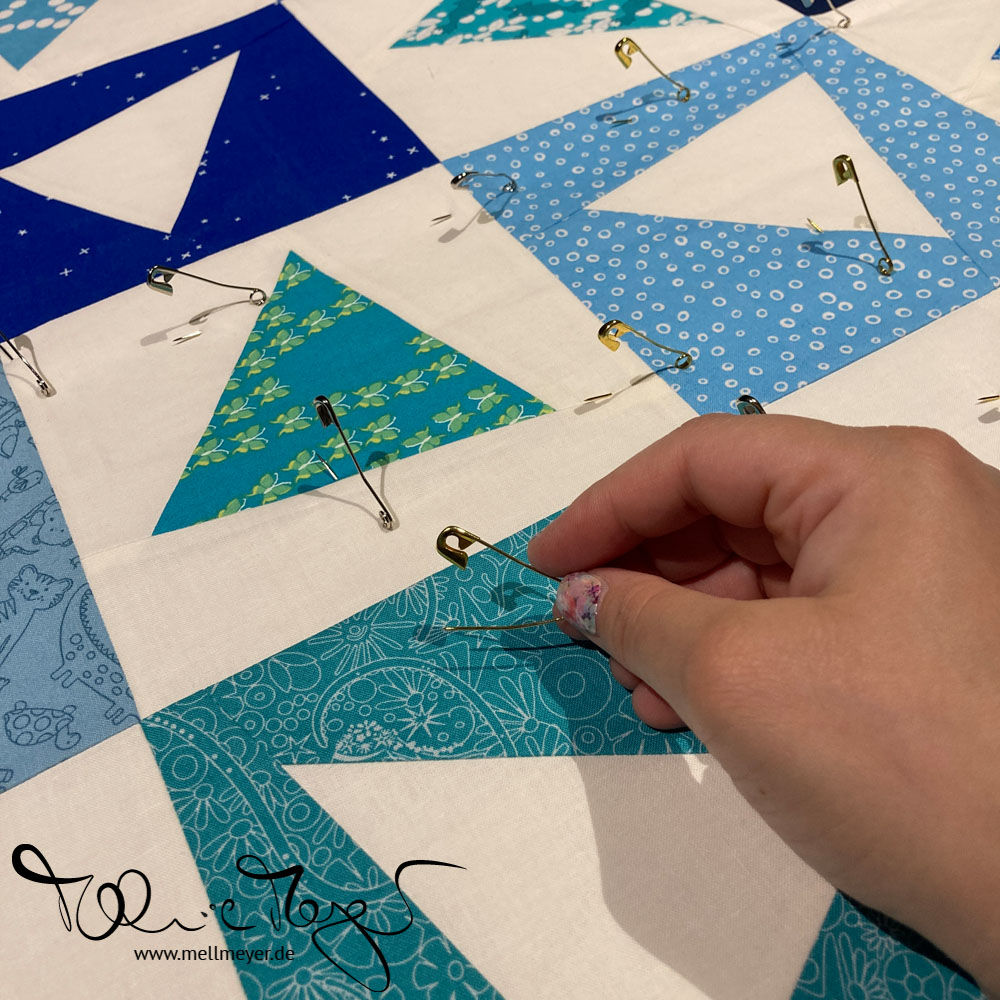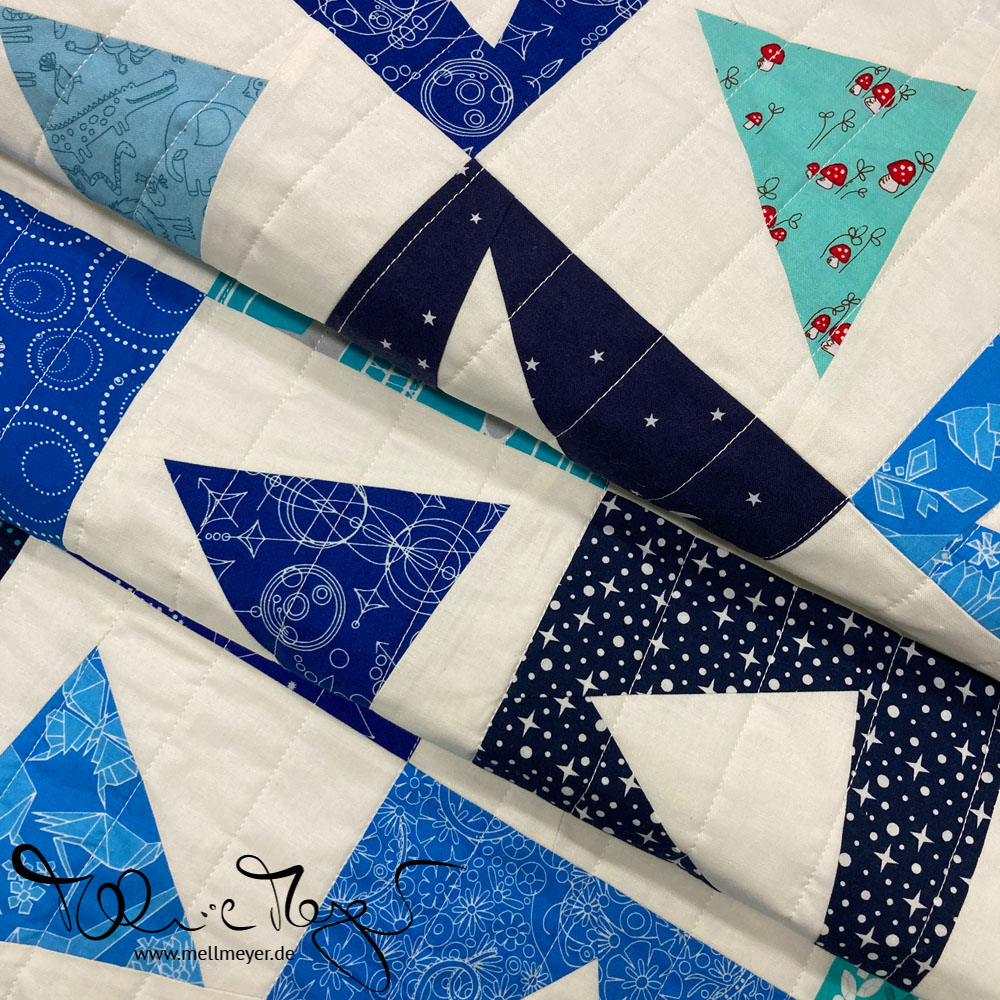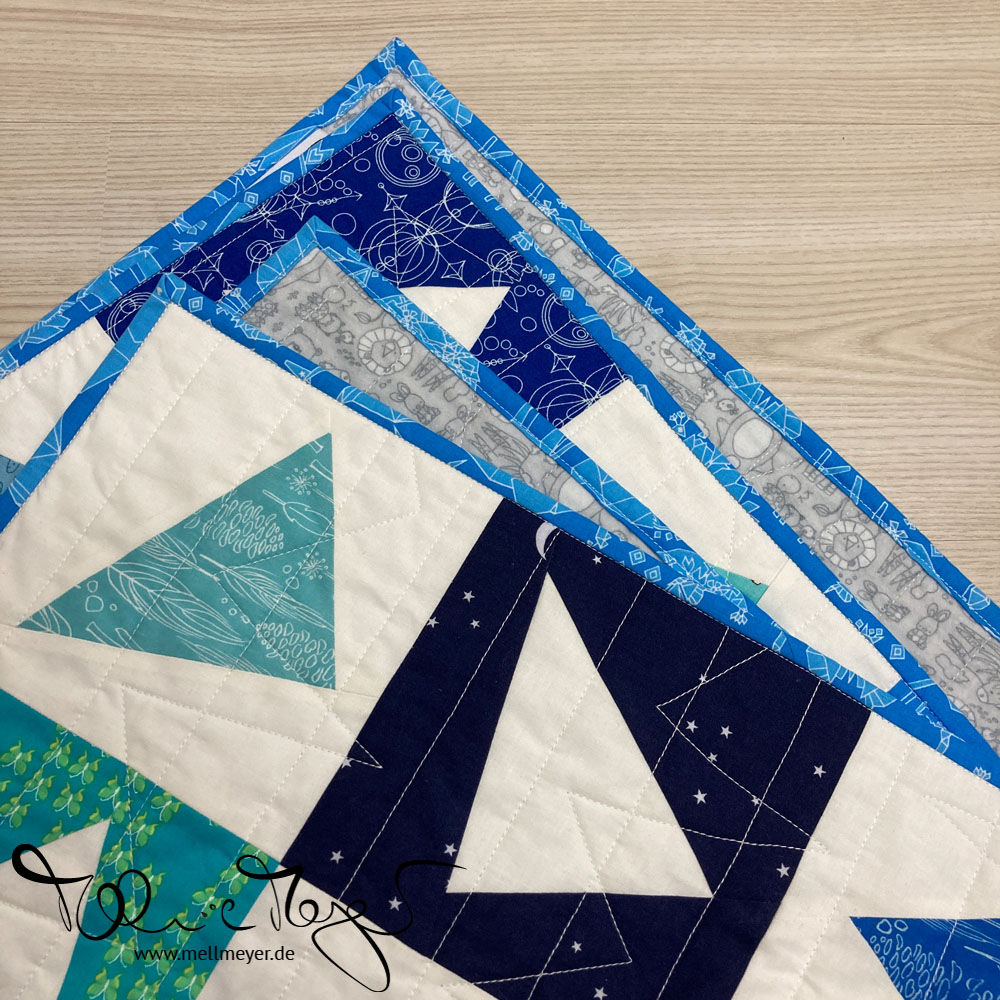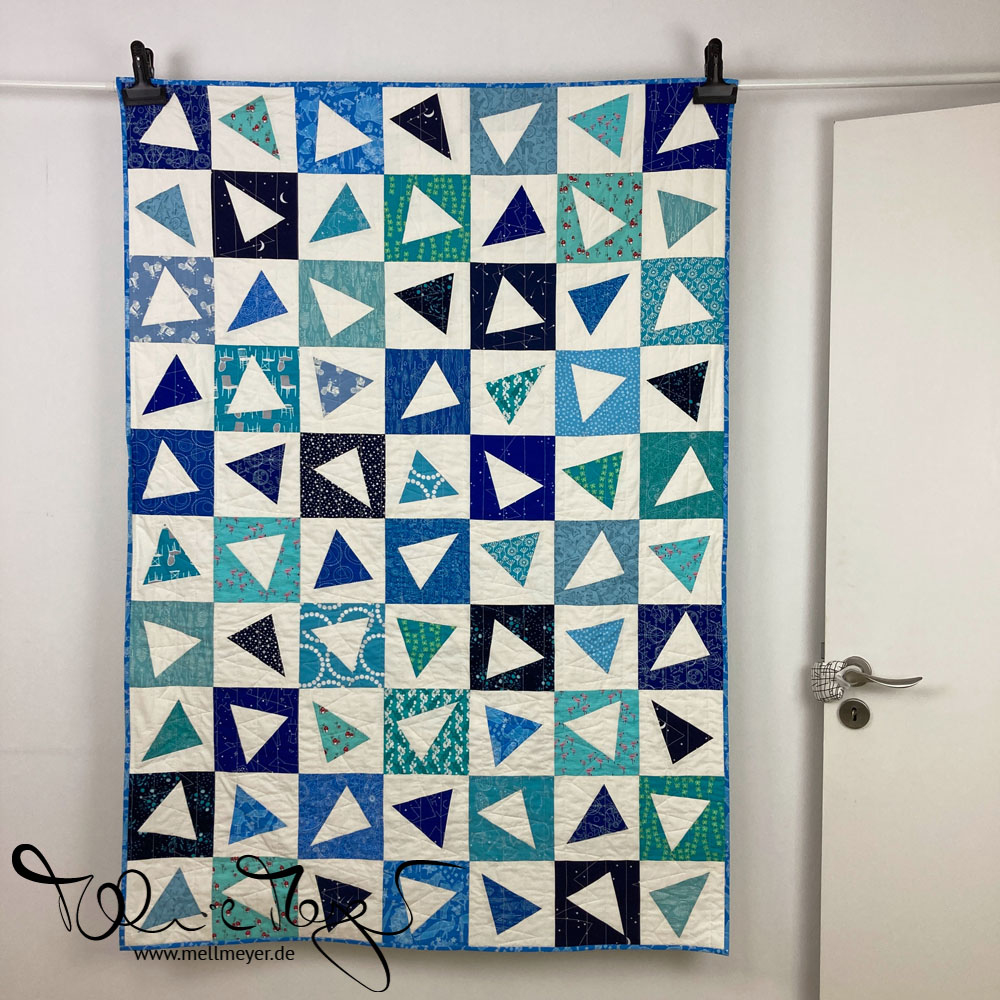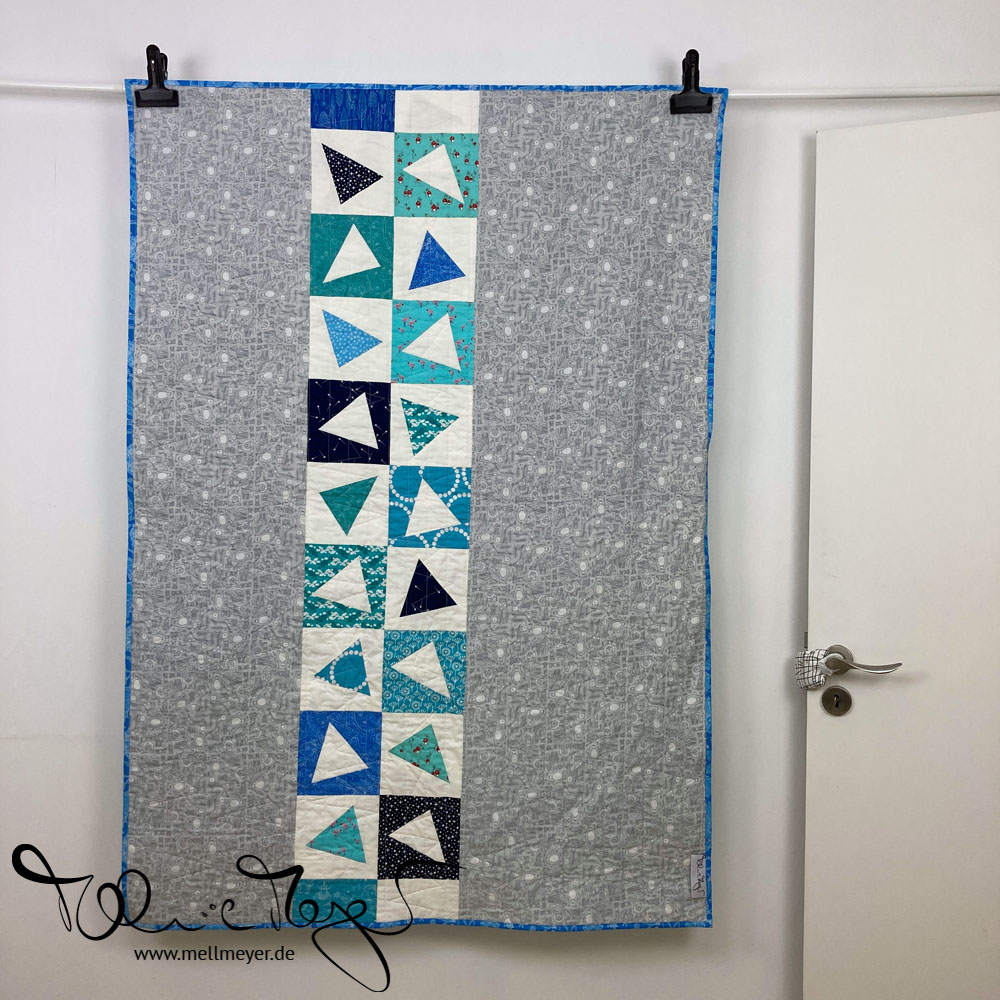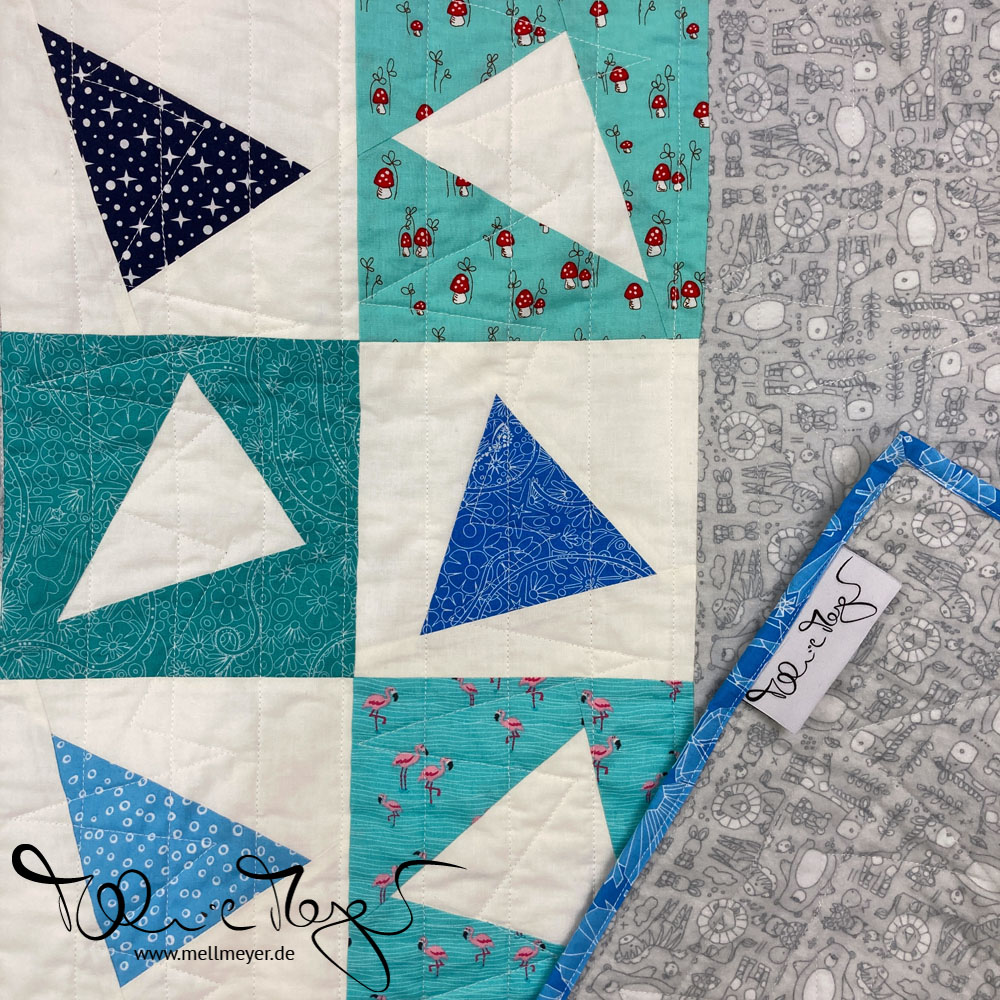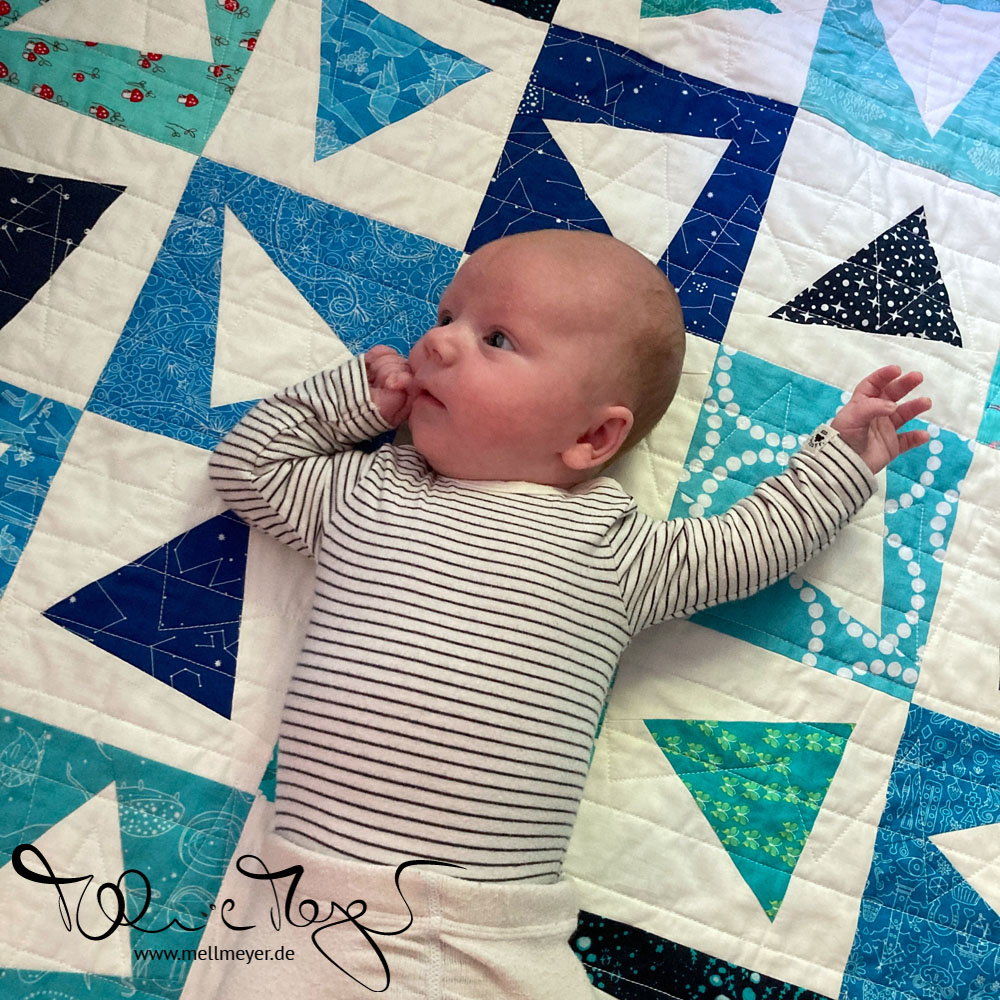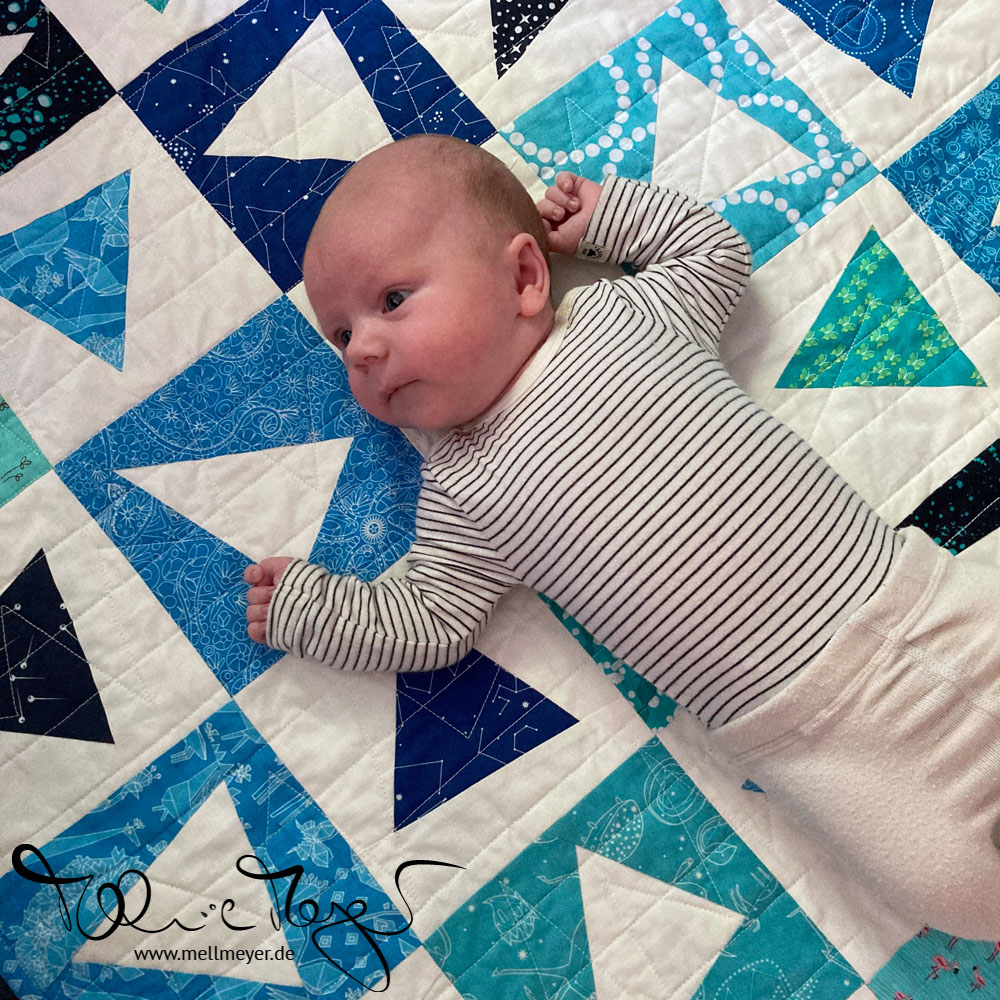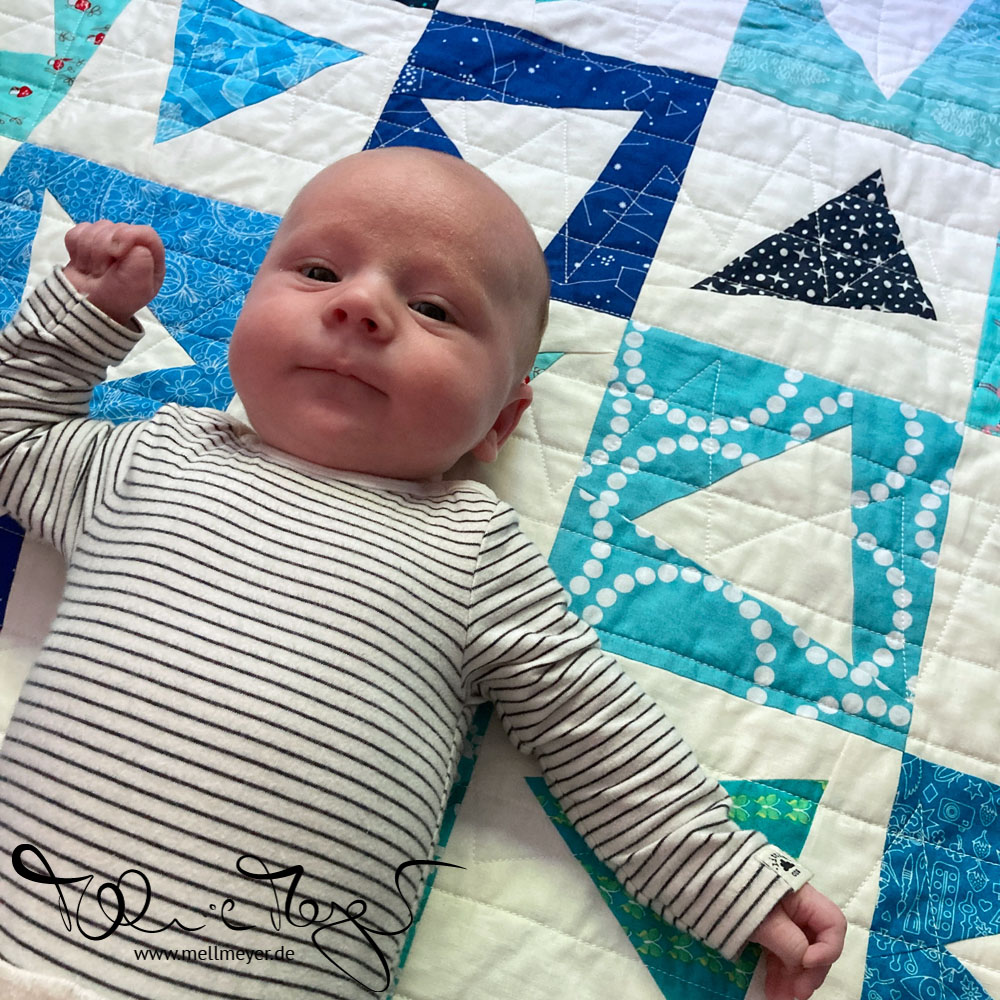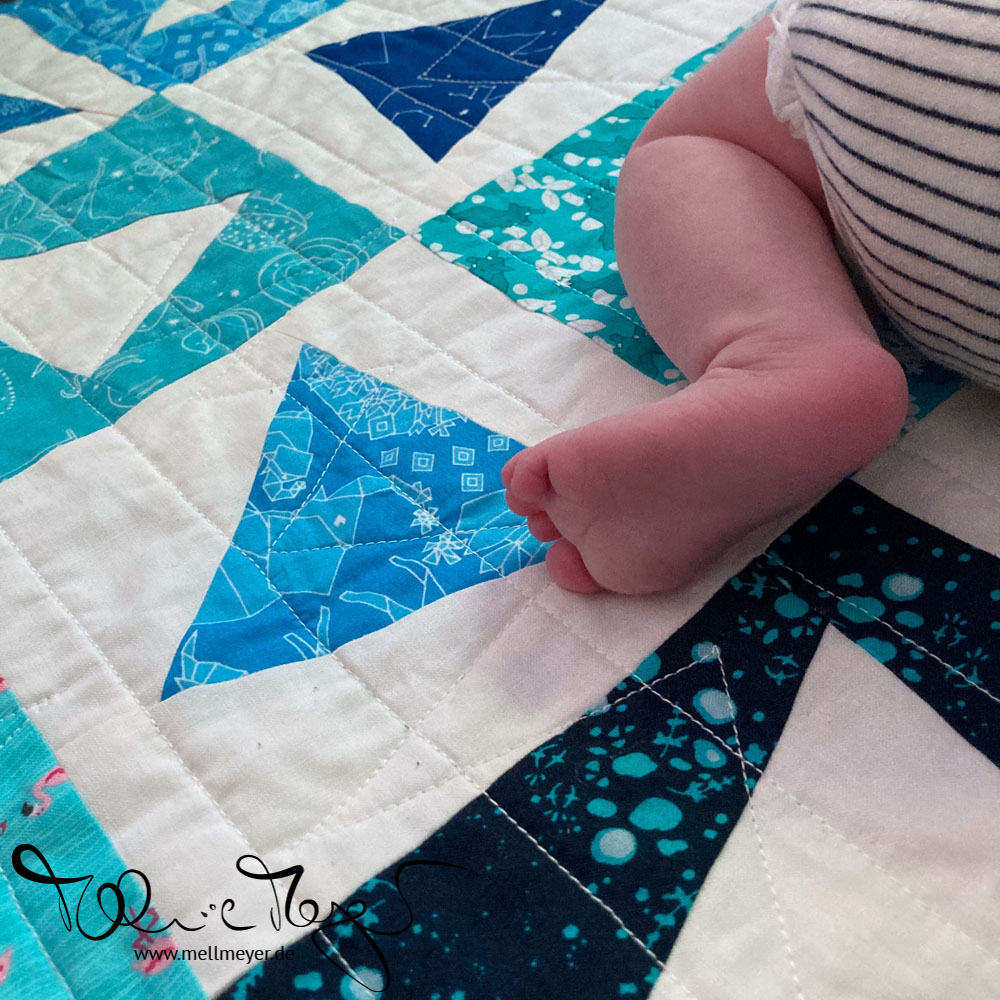 Click on any image to see all pictures in full | as a slideshow.
some of the pictures are also from Instagram or progress shots from in between
Name: "Treasure Triangles"
Working Title: Blue Triangels
Started: approx. June 2023
Due Date: 24th of July 2023
Completed: 16th of August 2023
Inspiration: This Katrina quilt done by Nancy @ Grace and Piece Quilting. You can find more #katrinaquilt inspiration on Instagram.
Pattern: The pattern is included in the book Stripology Mixology 3 by GE Designs. She also has a short instructional video up on her website/youtube.
Though I do not own the book and thus did not follow her instructions. I winged it, having used a similar technique in my Christmas Trees quilt. I also used a different square size for my base and thus have a different finished block size.
Technique: traditional piecing with an improv element
Fabrics: Various blue tones including turquoise from many different designers/collections. The "background" is Kona Snow.
Quilting Design: straight vertical lines and overlapping vertical zig zags
Binding: by machine
Size: approx. 44×63 inches (112×160 cm)
Block Size: 6 ¼″ finished
Different Block Designs: 2
Blocks: 70
Units per Block: 4
Pieces Top: 280
Pieces Backing: 78
Final post about this quilt: Jakob's Quilt "Treasure Triangles"
You can find out more about my progress and process there.
Costs are calculated via my Quilt Price Calculator: Factors are the size & pieces as mentioned above and the presets for a baby quilt.
Material
Costs for Fabric:
89.13 €
Costs for Notions:
32.91 €
Total:
122.04 €
Sales Prices
Family & Friends:(Whole)Sale
Factor 2
244.08 €
Quilt Price:Factor 3
366.12 €
Estimated Yardage
Front:
2.71 yd
Back:
2.72 yd
Binding:
0.38 yd
Total:
5.80 yd