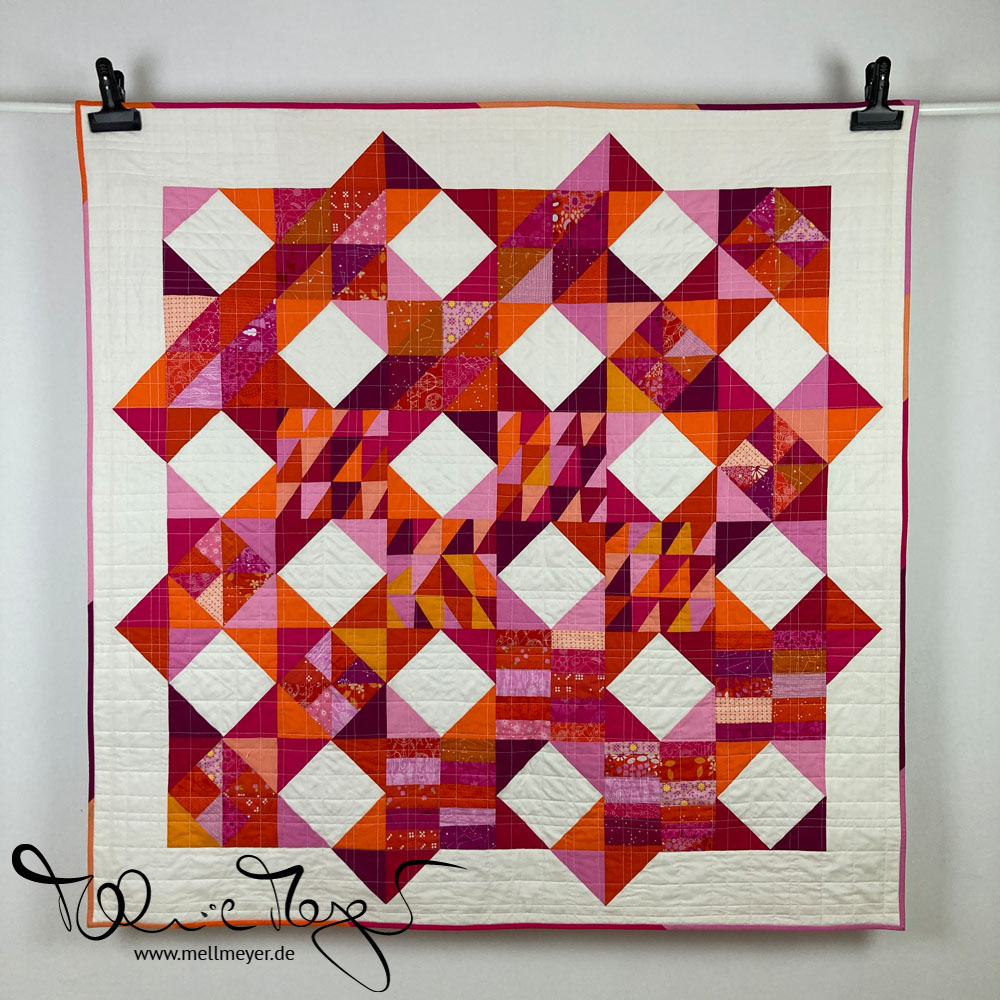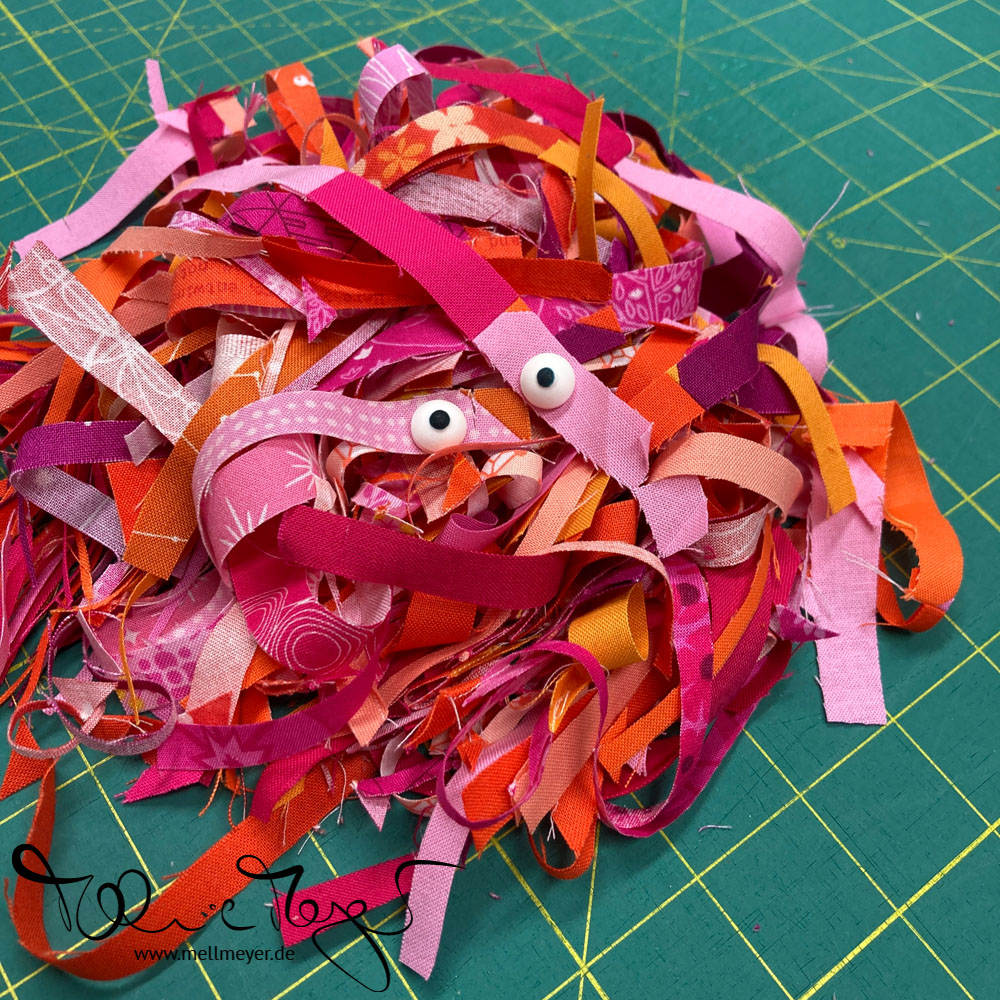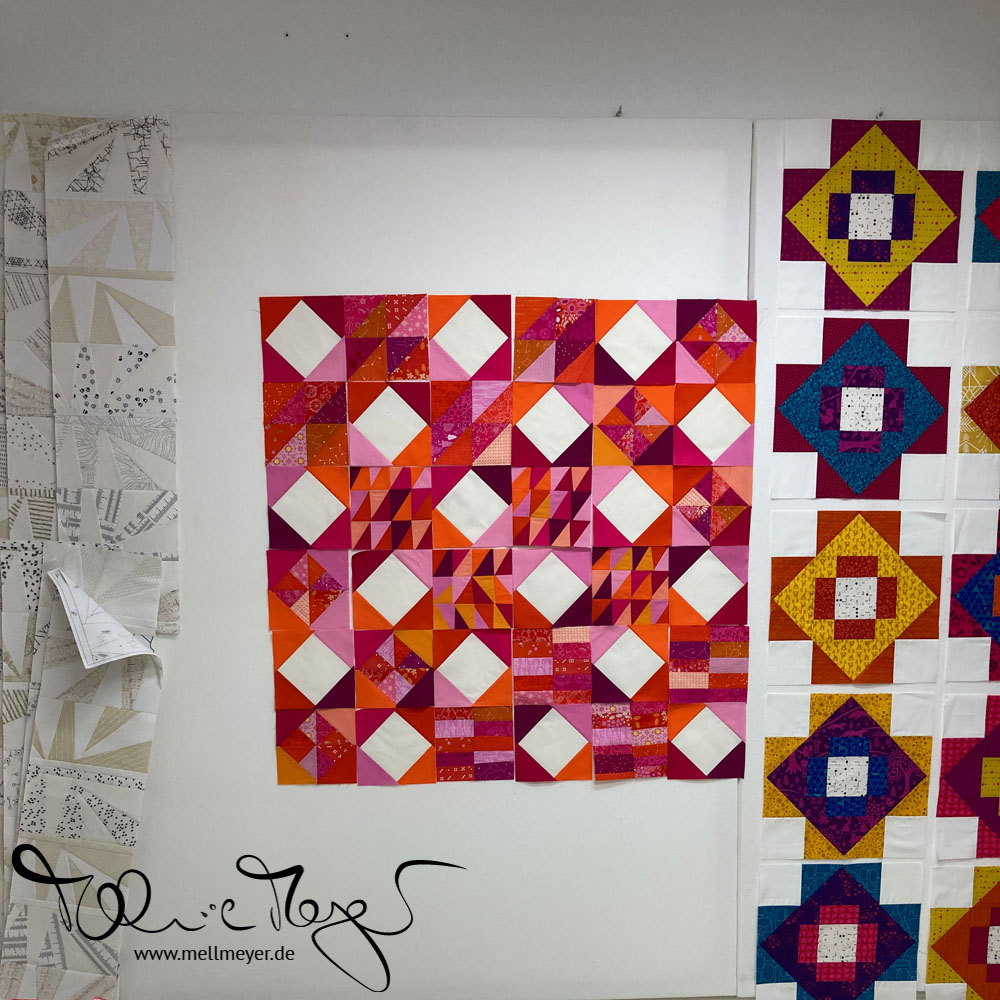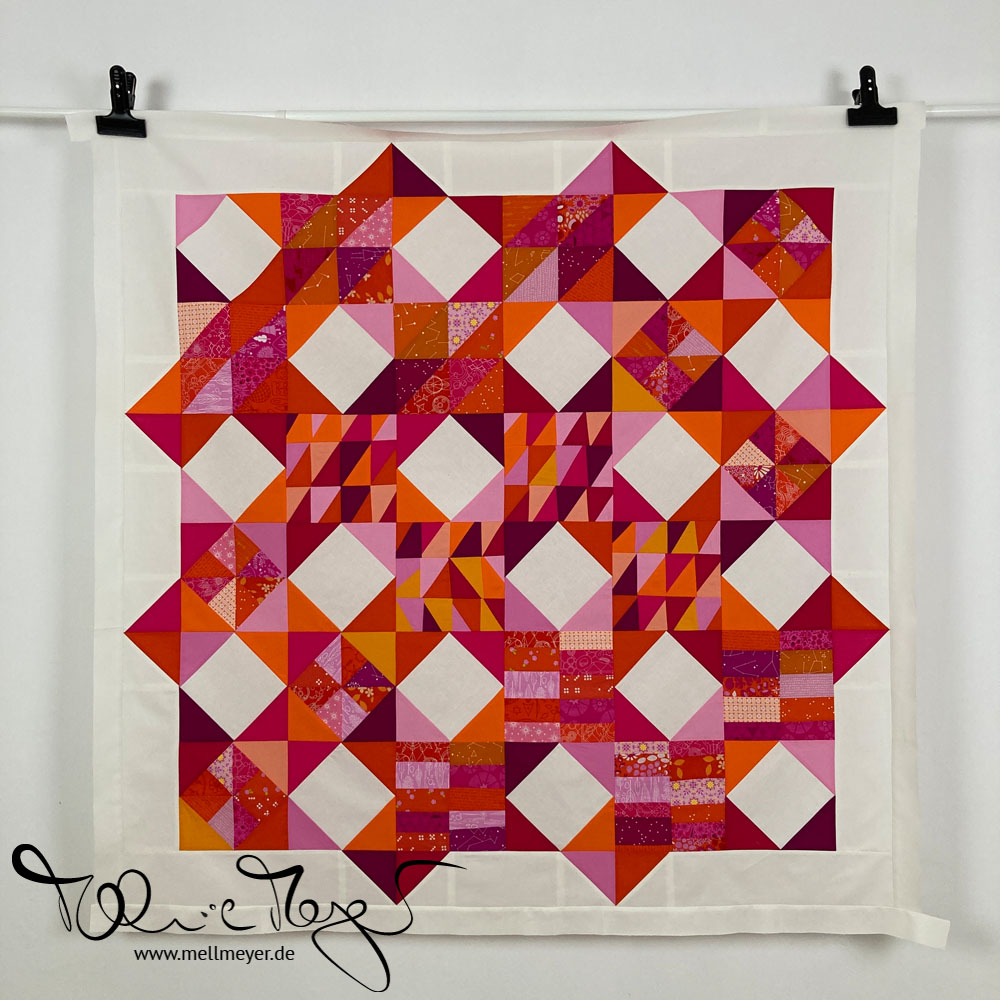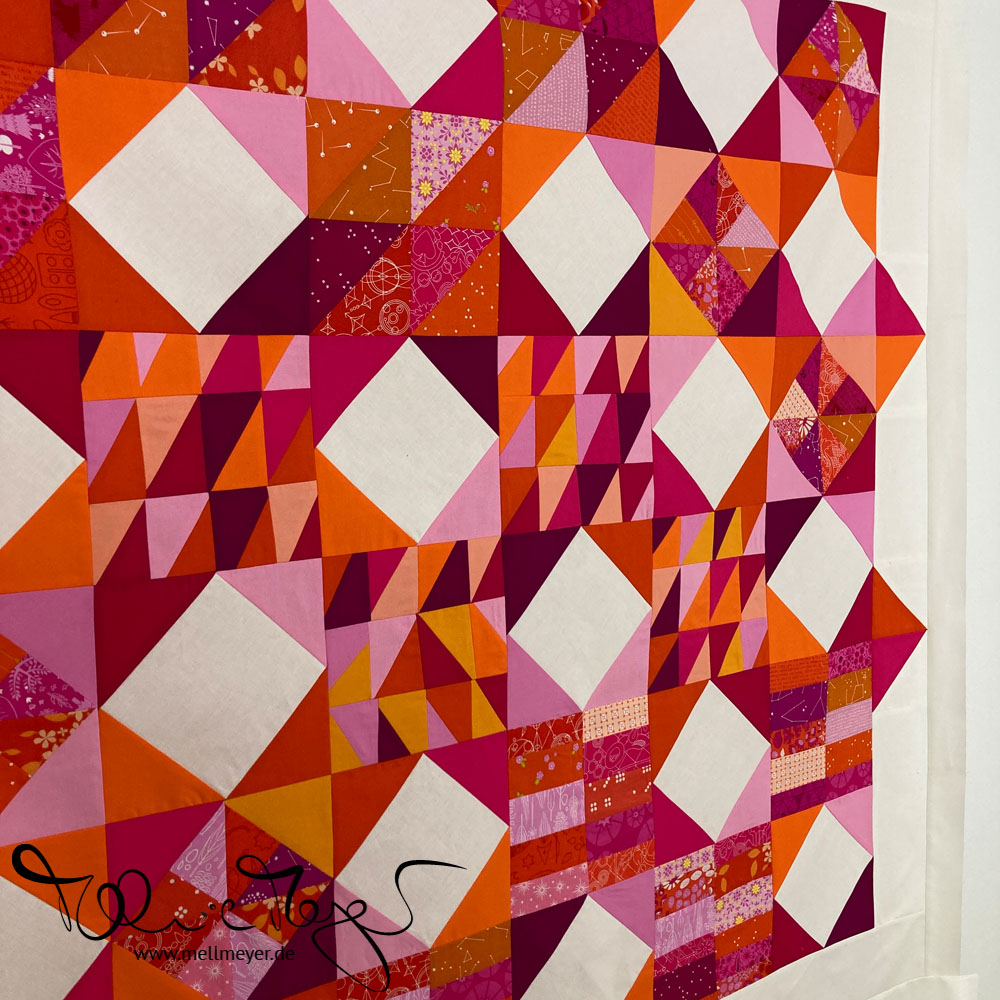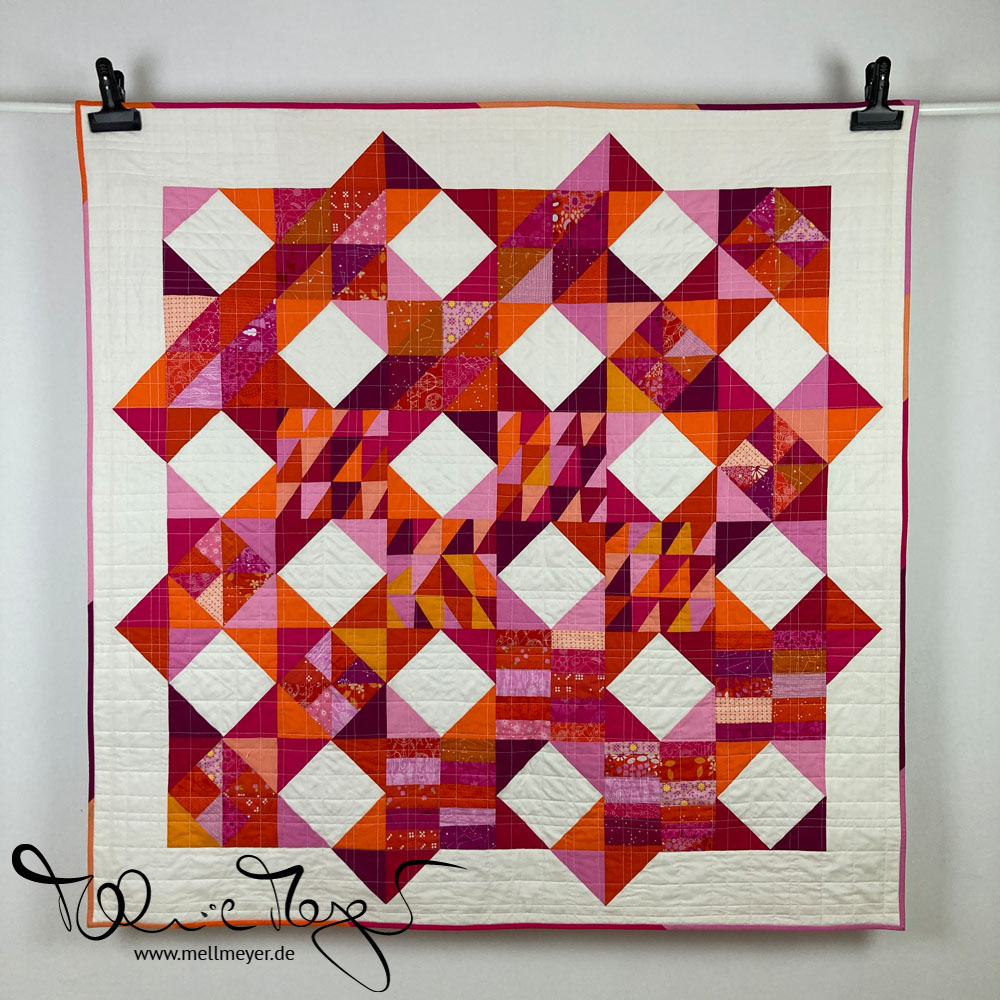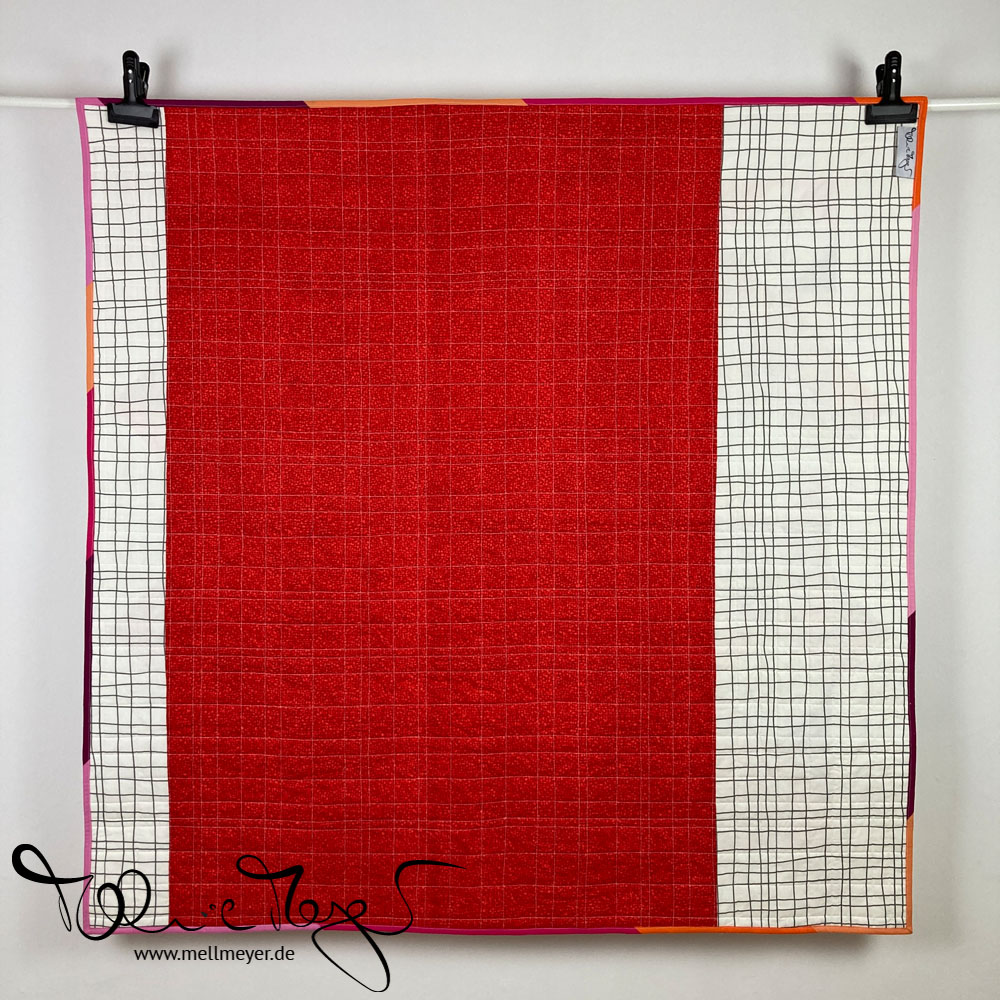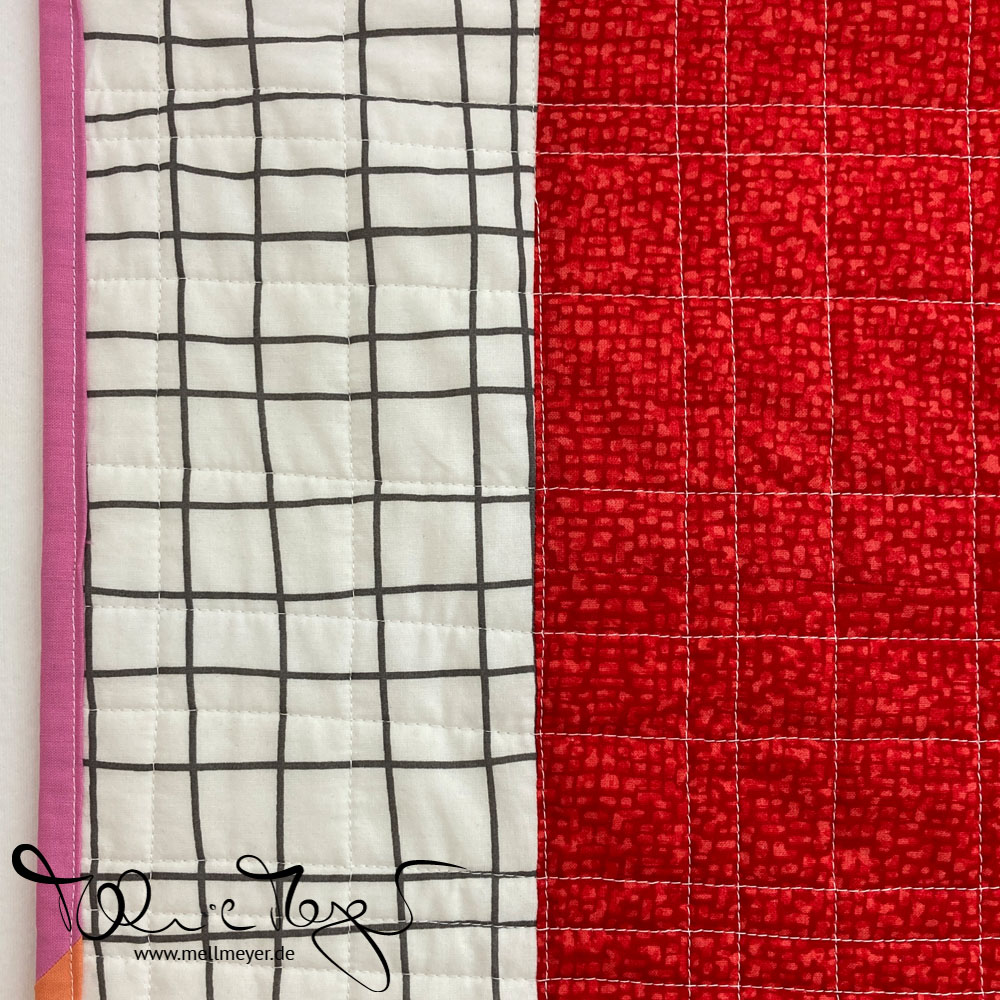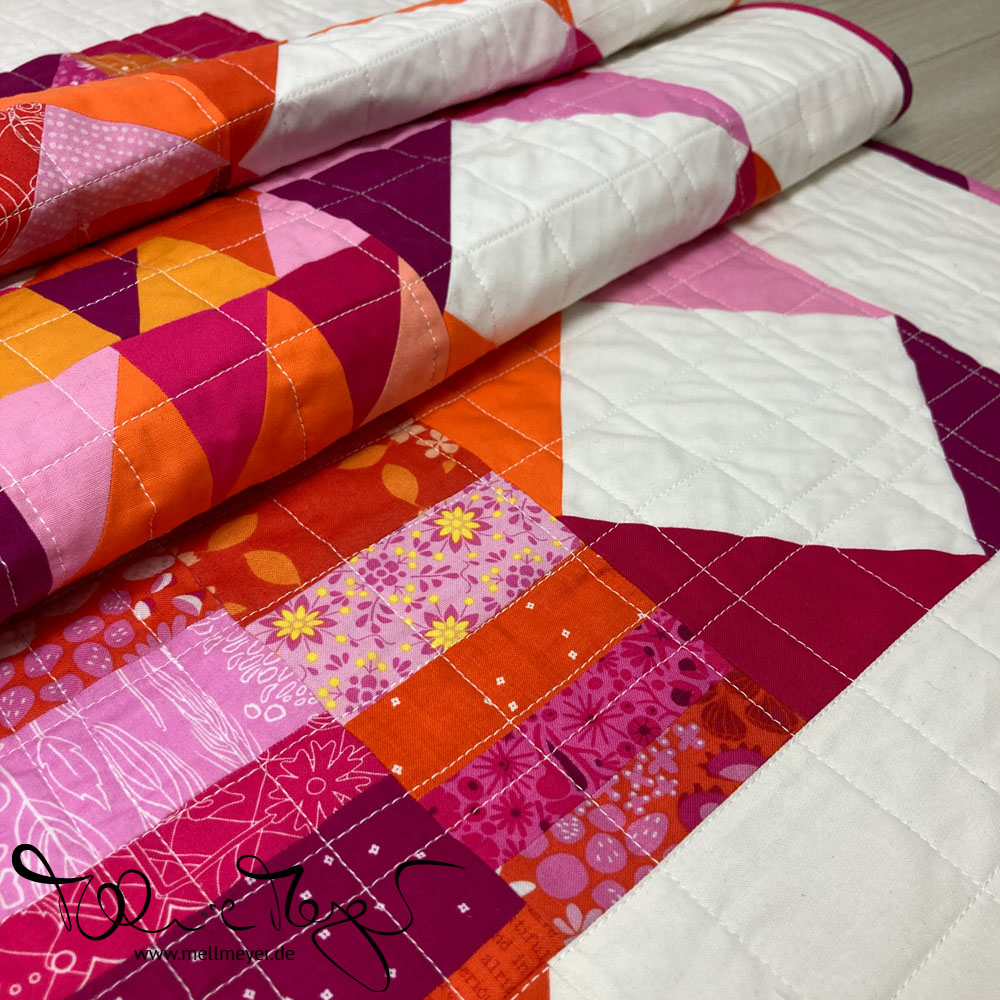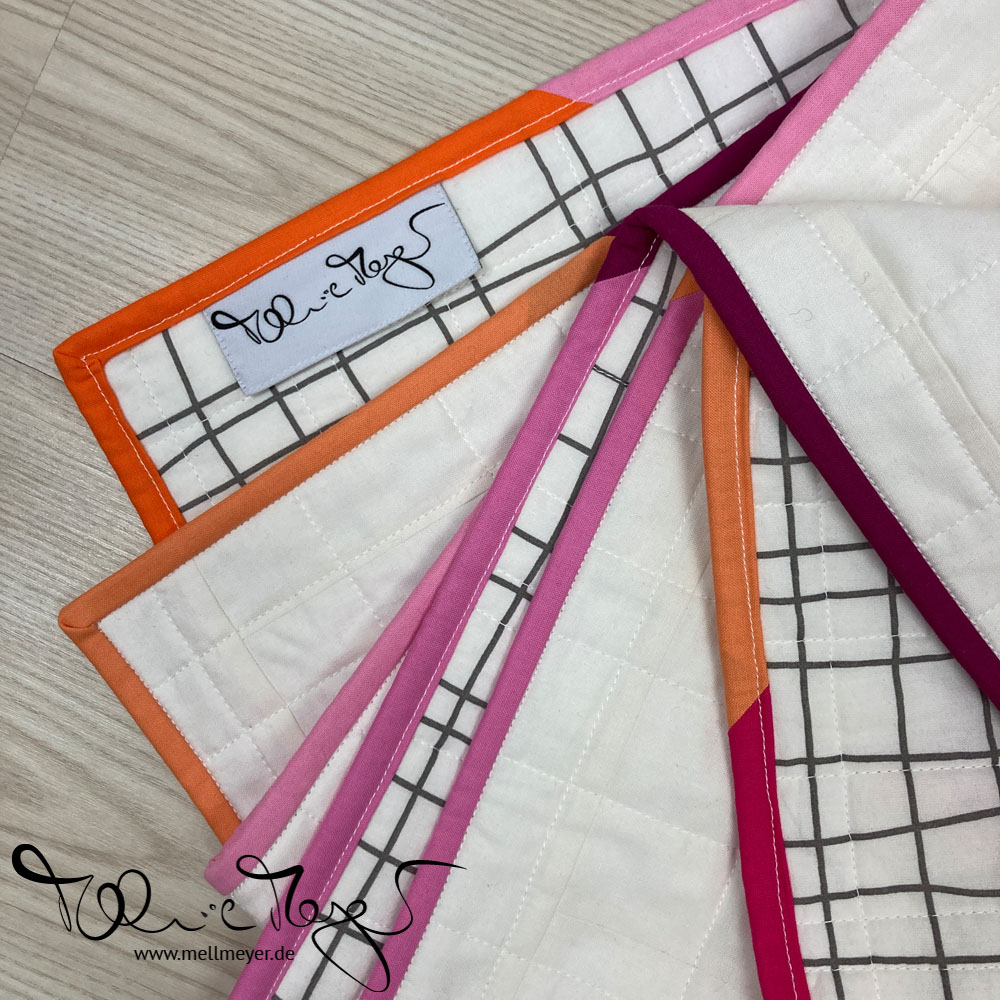 Click on any image to see all pictures in full | as a slideshow.
Name: Pink-Orange
Started: 1st of February 2023
Completed: 28th of June 2023
Days till completion: 148
Pattern: No pattern. Just improv-ish use of scraps and additional blocks to finish this quilt top.
Technique: traditional and improv piecing
Fabrics: Scraps and remaining fabric from my Modern Tiles quilt.
(9) pink and orange solids for the background (KonaCotton Carnation, Candy Pink, Honeysuckle, Cerise, Pomegranate, Creamsickle, Tangerine, Torch and School Bus)
(25) different pink and orange prints for the accents
Fabric Designers: Alison Glass, Lizzy House, Elizabeth Hartman and Violet Craft (among others)
Quilting Design: Irregular/Improv Grid
Binding: by machine
Size: approx. 51 inches square (130×130 cm)
Pieces Top: 228 (for calculation)
I am using 5 pieces per each of the 36 blocks (=180). Which is way less than the actual piece count, but this quilt was built partly from scraps. Plus 48 pieces in the two borders.
Pieces Backing: 3
Final post about this quilt: Pink-Orange — Finished!
You can find out more about my progress and process there.
some of the pictures are also from Instagram or progress shots from in between
Costs are calculated via my Quilt Price Calculator: Factors are the size & pieces as mentioned above, the presets for a baby quilt. An additional strip of batting would need to be from scraps, but a twin is way too oversized ;)
Material
Costs for Fabric:
78.95 €
Costs for Notions:
32.91 €
Total:
111.86 €
Sales Prices
Family & Friends:(Whole)Sale
Factor 2
223.72 €
Quilt Price:Factor 3
335.58 €
Estimated Yardage
Front:
2.49 yd
Back:
2.27 yd
Binding:
0.38 yd
Total:
5.14 yd