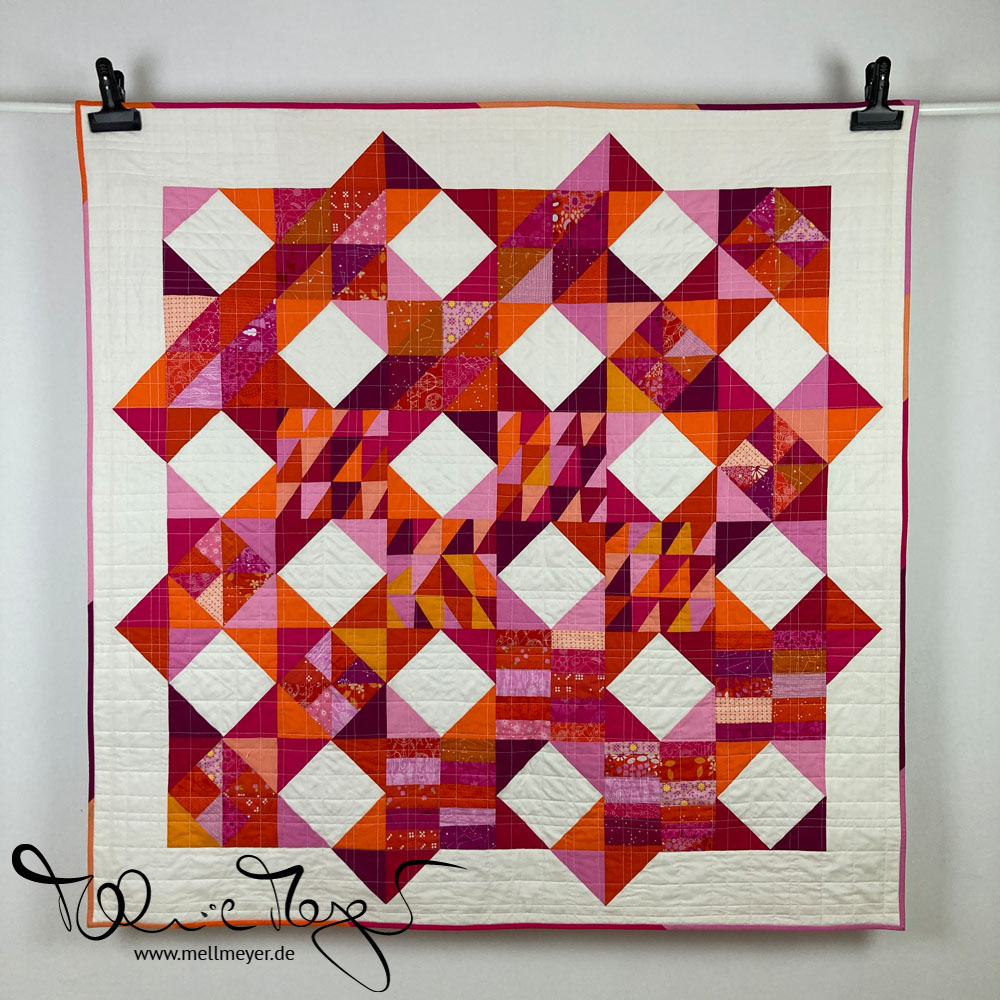 No. 11 of my Finish Along List for Q2 is finished!
This will be just a very short post for documentary reasons. I neither feel like doing a big photo shoot for this quilt nor do I have the time to find a date for that if I want it to count for this quarter ;)
So here we are with just a few indoor shots. And I am fine with that. For some reason, the whole process of making this quilt was not documented as well as others and I interpret that as more immersed sewing time. That is a good thing too, right?
I started this project with the scraps from my Modern Tiles quilt. Those built the inner, partly improv-style blocks. And then I used the remaining fabrics from the same project to fill it out. I decided on some additional square-in-a-square blocks.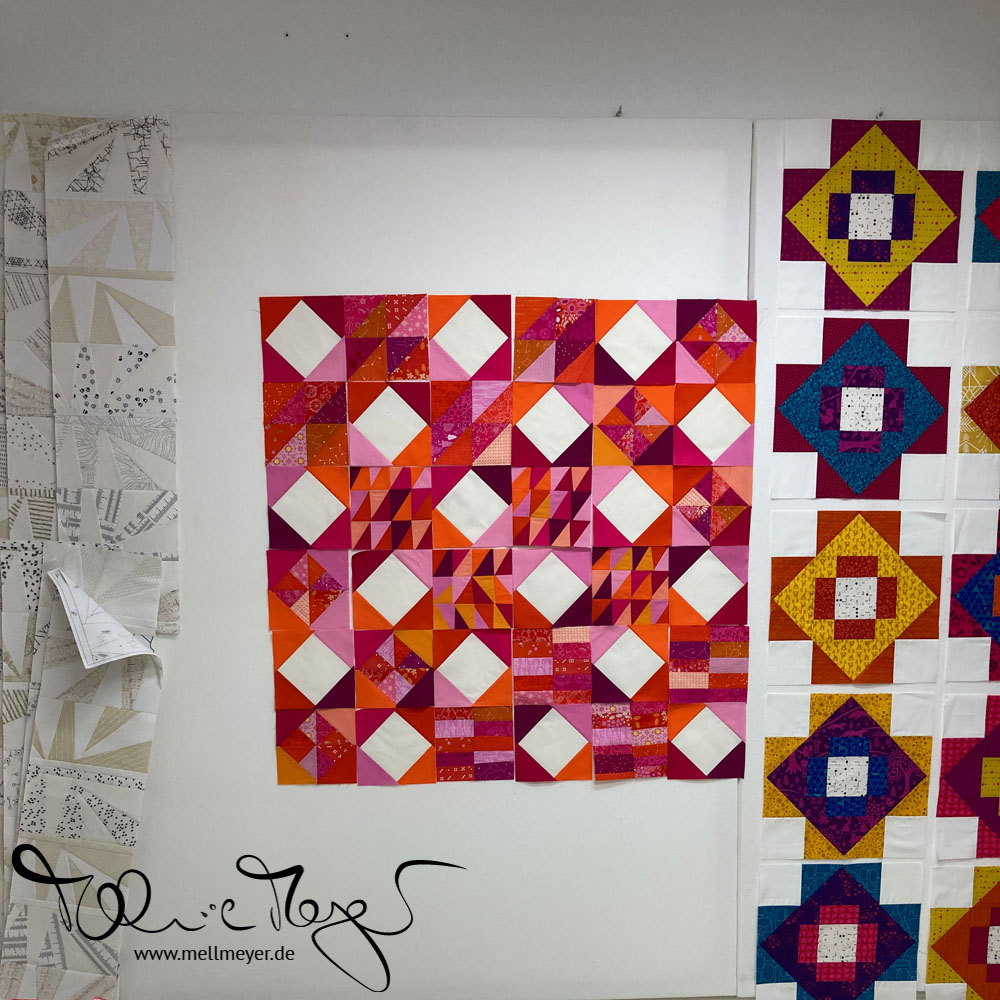 And though I liked the whole composition with the inner squares bringing light "wholes" to the pink-orange, the design looked too compact to me. I also wondered in between whether it was not compact enough and if I should have stuck with more only pink-orange filler blocks. You probably know those self-doubt phases ;)
But I played around with a few ideas and then added the triangles in a border – a bit like a star. Now I like the design a lot!
So interesting how these little details make such a big difference.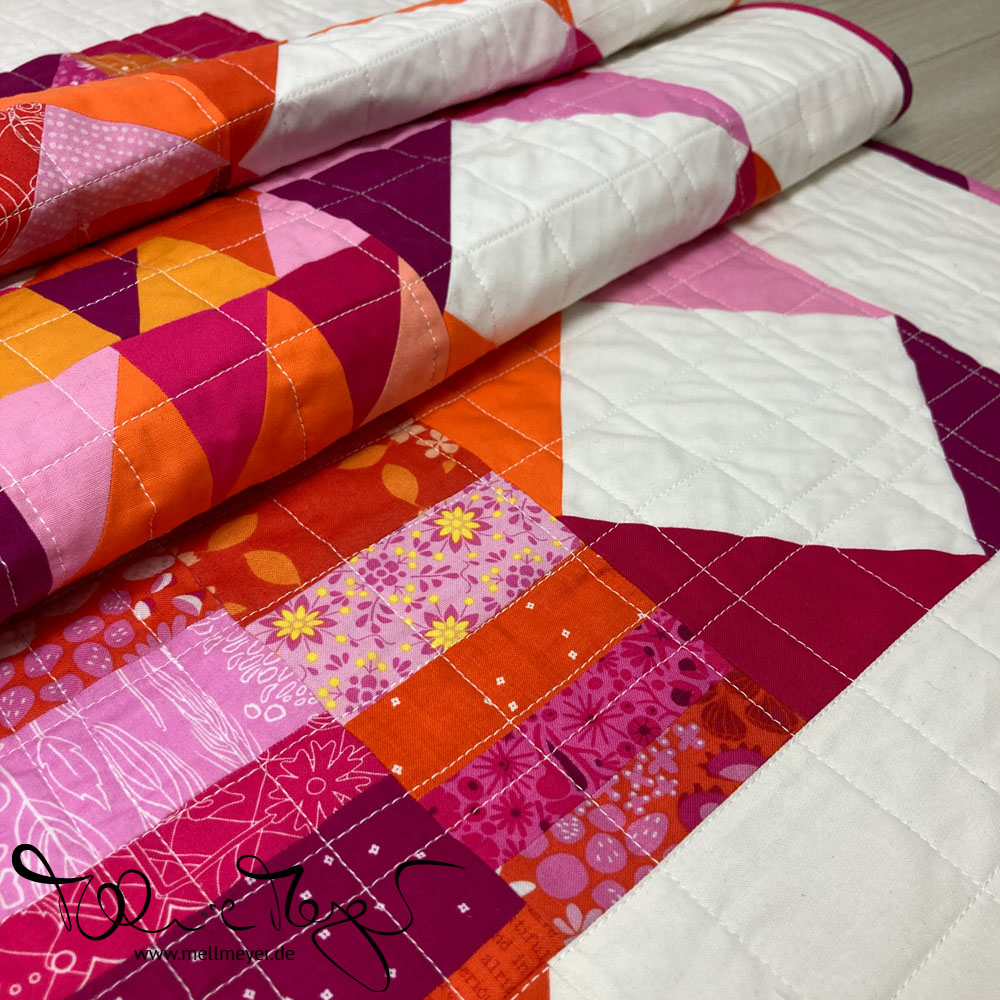 For the quilting I decided on an irregular grid and the binding is from scraps as well. I love that it continues the scrappy nature of this quilt.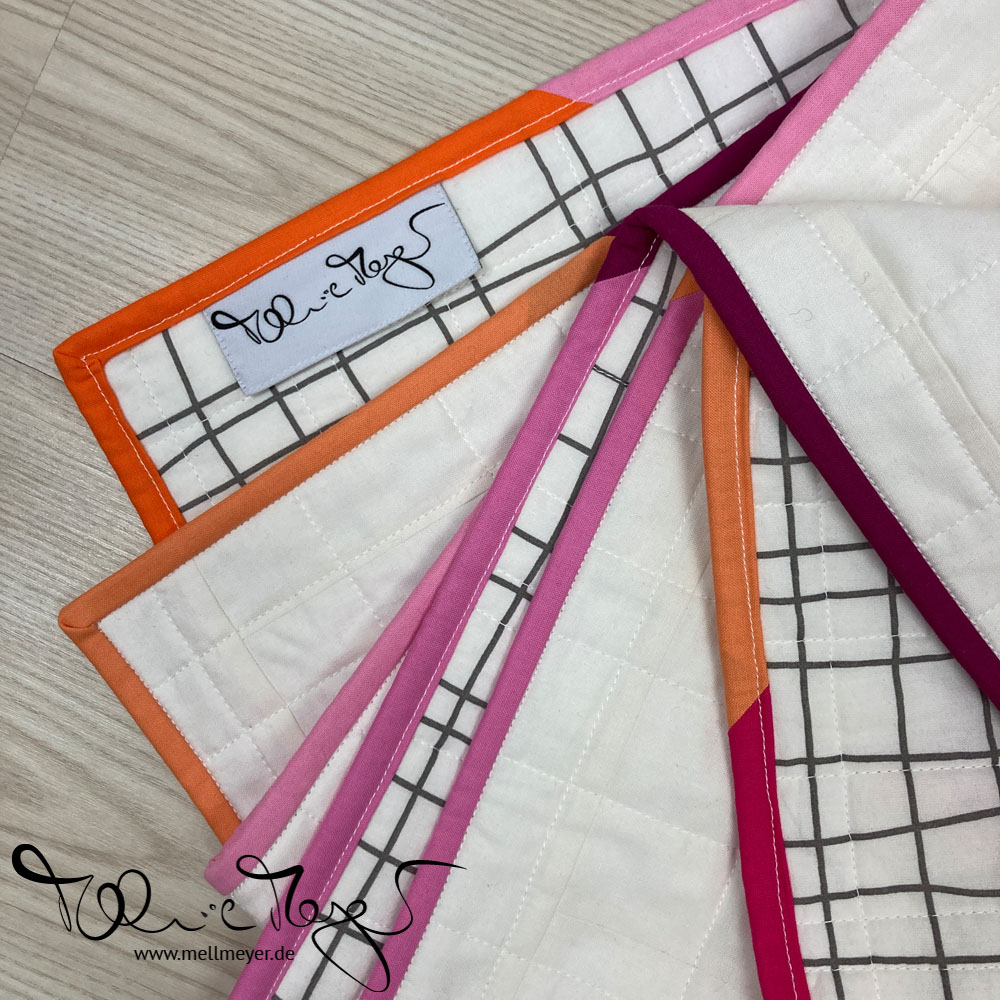 This picture also "proves" that my new labels arrived. I ordered woven ones for the first time. And I am very happy with the readability. Especiall on the back were I have some care instructions. They are very precise and I am happy that they will not fade or wash out like my old labels. On the other hand I was not so sold on the loose woven backing. I might try the premium option with an additional thread or research if there is another option to avoid this. For this quilt I decided on simply sewing the edges shut. It worked well but it turned out more wonky than I had hoped. So I will either need to practice or I might try it by hand next time. A big stitch with a fitting but colorful thread should look good…
As usual for all the (progress) pictures and all the information including details of the quilt cost & fabric calculations see the post in the gallery.
Now I am off to somehow fit yet another finish in before the quarter end.
Best wishes
xo Melanie
So far this quarter …
Linking up at
Beauties Pageant 222 @ From Bolt To Beauty