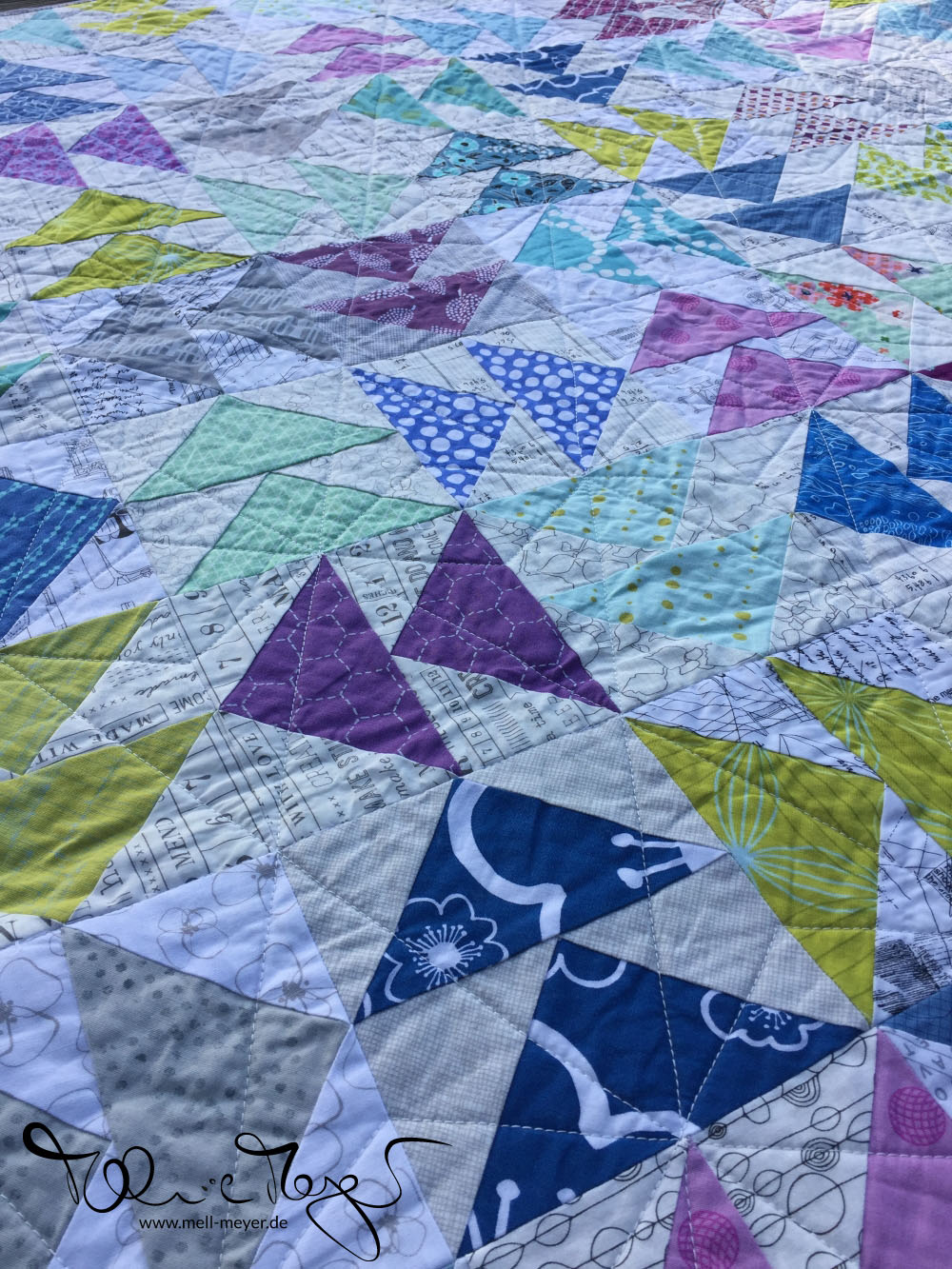 Click on any image to see all pictures in full as a slideshow.
Name: Sophie's Quilt
Working Title: Magda's Quilt
By: Members of the quilting bee Quilty Circle of Bees
Participants: 4
Started: ?
Due Date: 10th of November 2016
Completed: 9th of November 2016
Inspiration: This pin of the Double Flying Geese Quilt by Red Pepper Quilts from 07/2015.
Pattern: Double Flying Geese (aka Flying Dutchman, Dutchmans Puzzle)
Technique: FPP (foundation paper piecing) (PDF file)
Fabrics: From the stash of the participants/ bee members.
Quilting Design: straight line quilting
The straight line quilting design again was based on a pin.
Binding: by machine
Size: approx. 40×45 inches (100×115 cm)
Block Size: 10.0″ (5.0″ finished double flying geese unit)
Units per Block: 4
Blocks: 16 + 4× ½
Pieces: 432

Link(s) to post(s) where this quilt was mentioned: Sophie's Quilt
You can find out more about my progress and process in these.