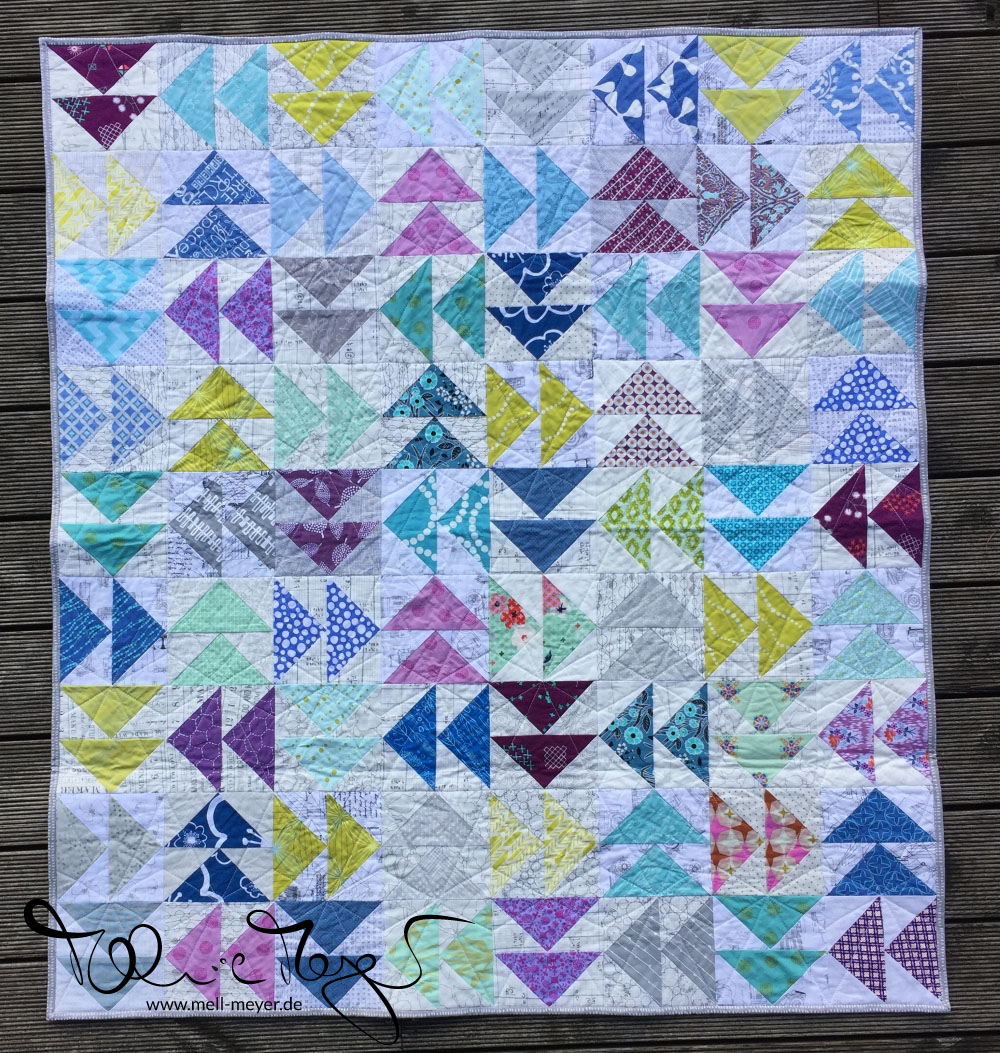 This quilt was a group project from our quilting bee Quilty Circle of Bees for our member Magda and her second baby. We gifted Sofie this quilt while meeting at our sewing retreat from the Modern Patchwork Treffen in Denmark. Allison posted about it as well, so skip over and read her post about those Sewing Connections, too.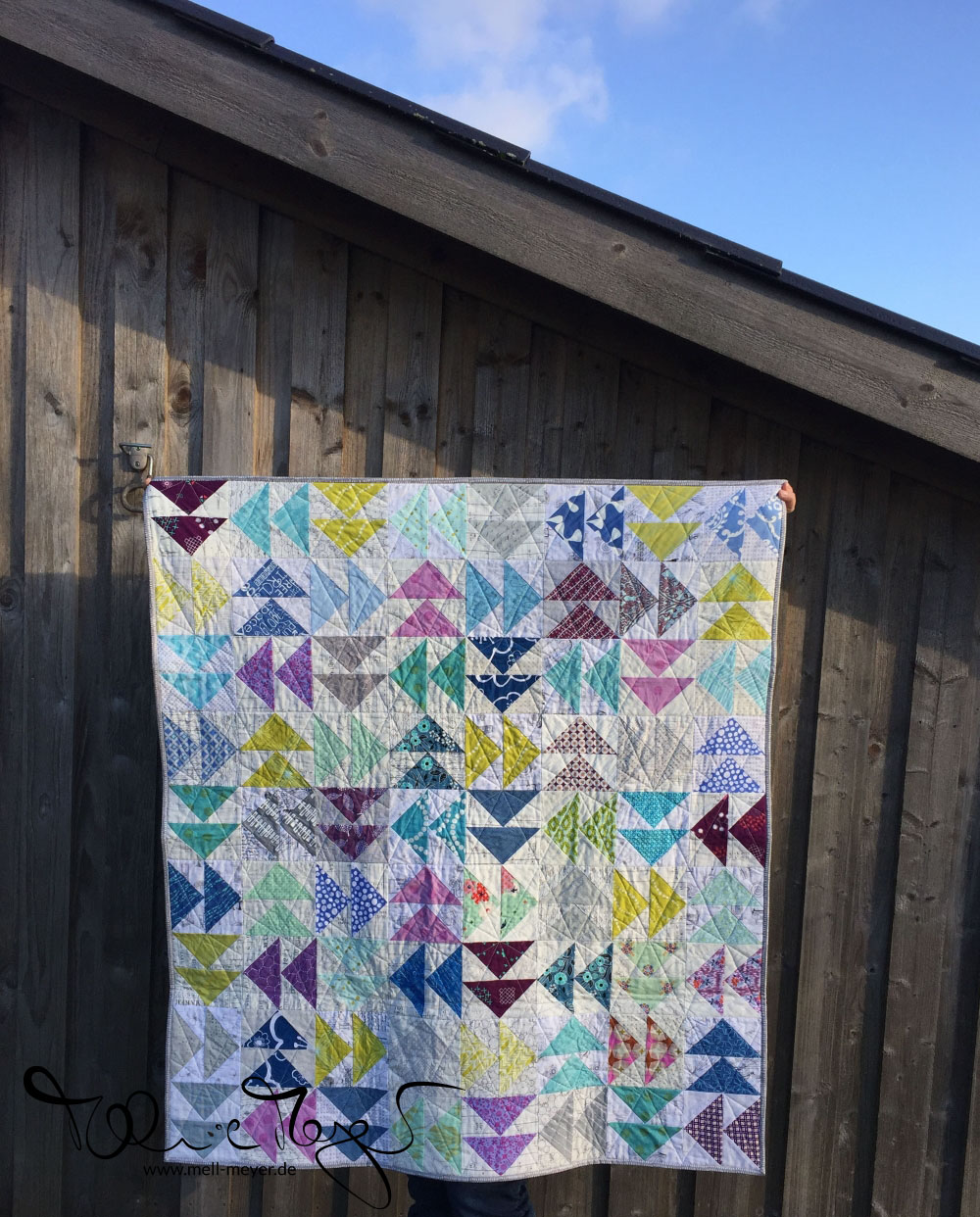 The inspiration came from this pin from Red Pepper Quilts Double Flying Geese Quilt from 07/2015. We used a paper pieced block as that is always a safe bet when sewing with a group or bee. Here is the PDF file in case you want to use it yourself.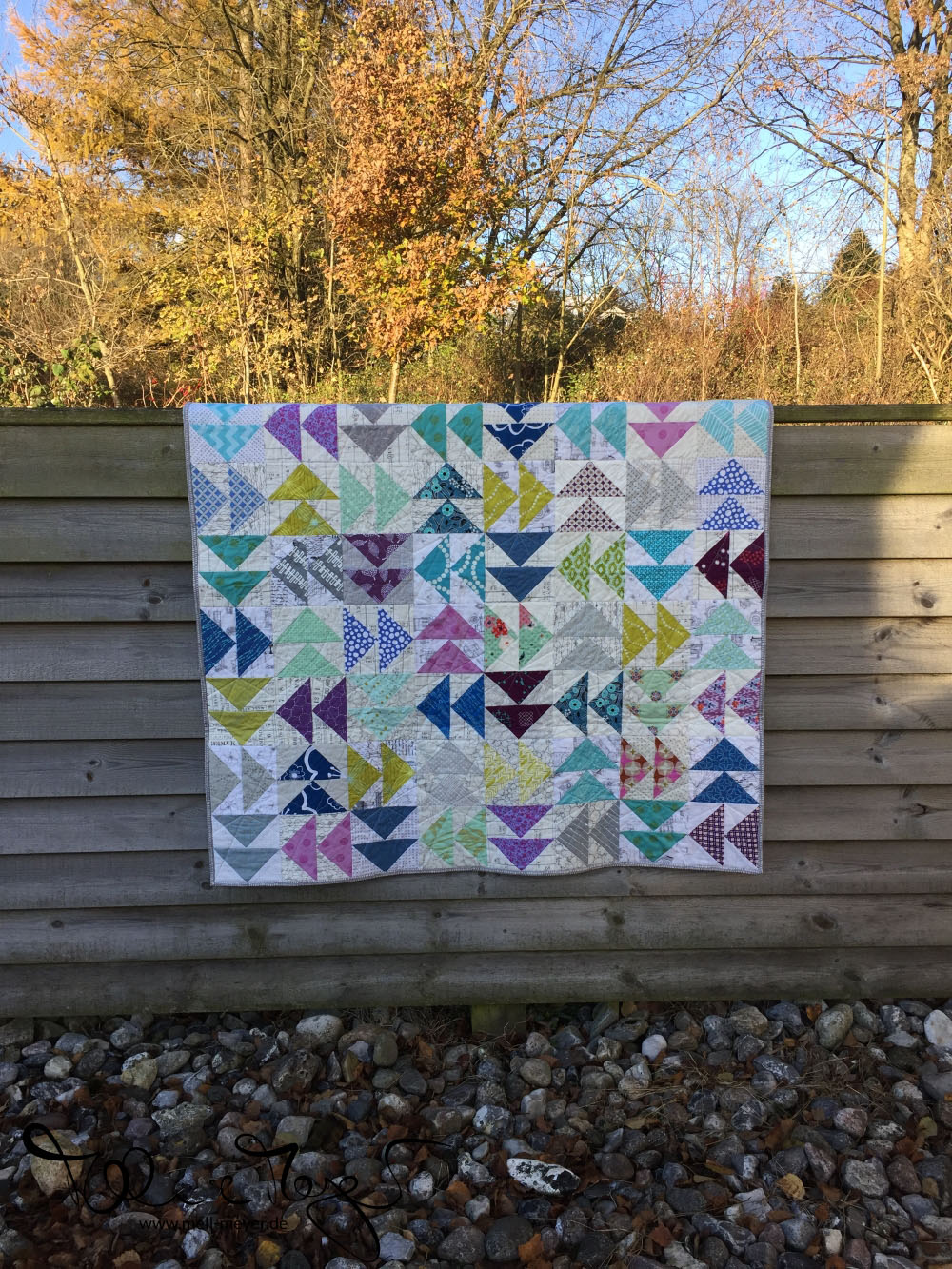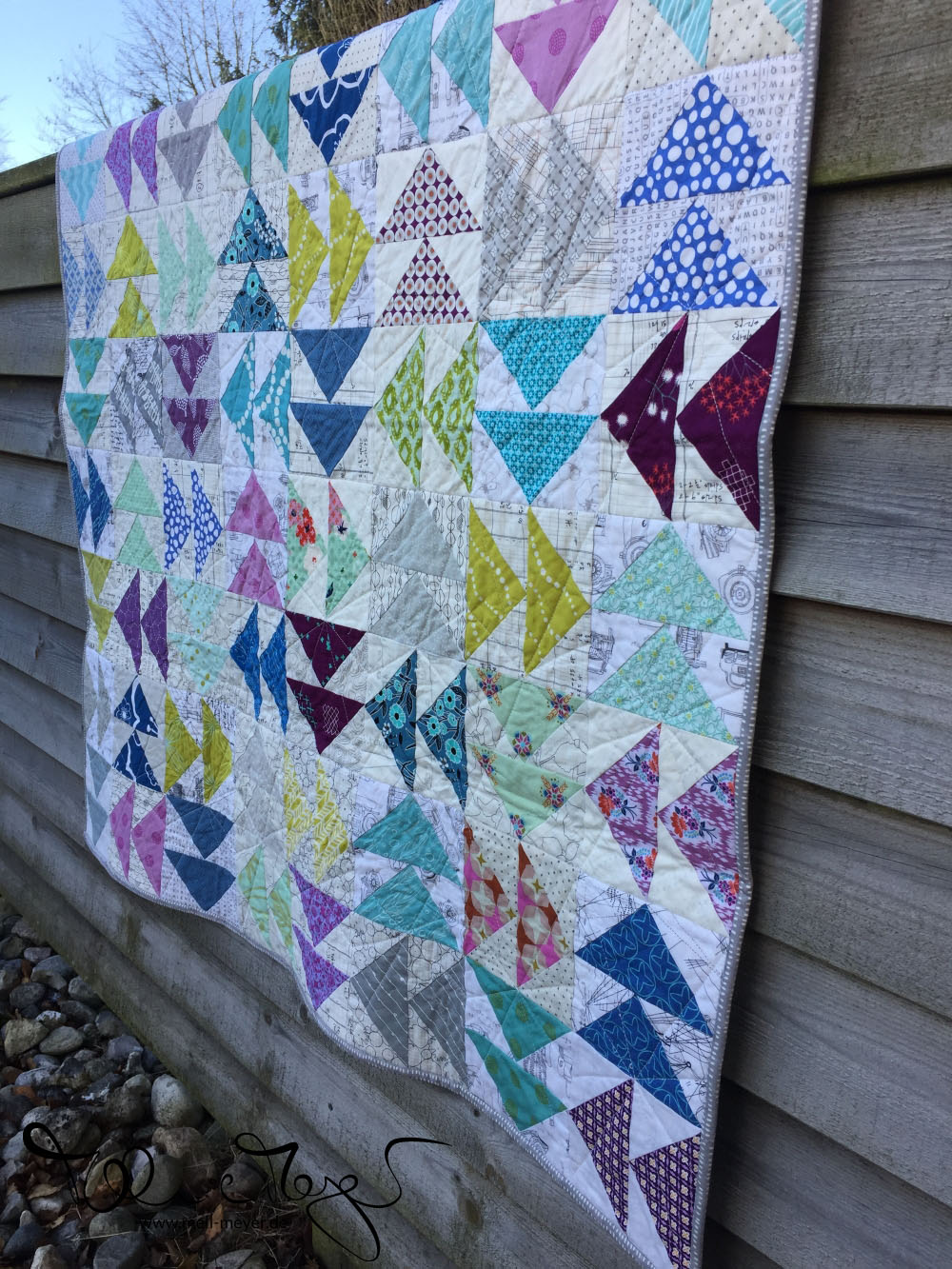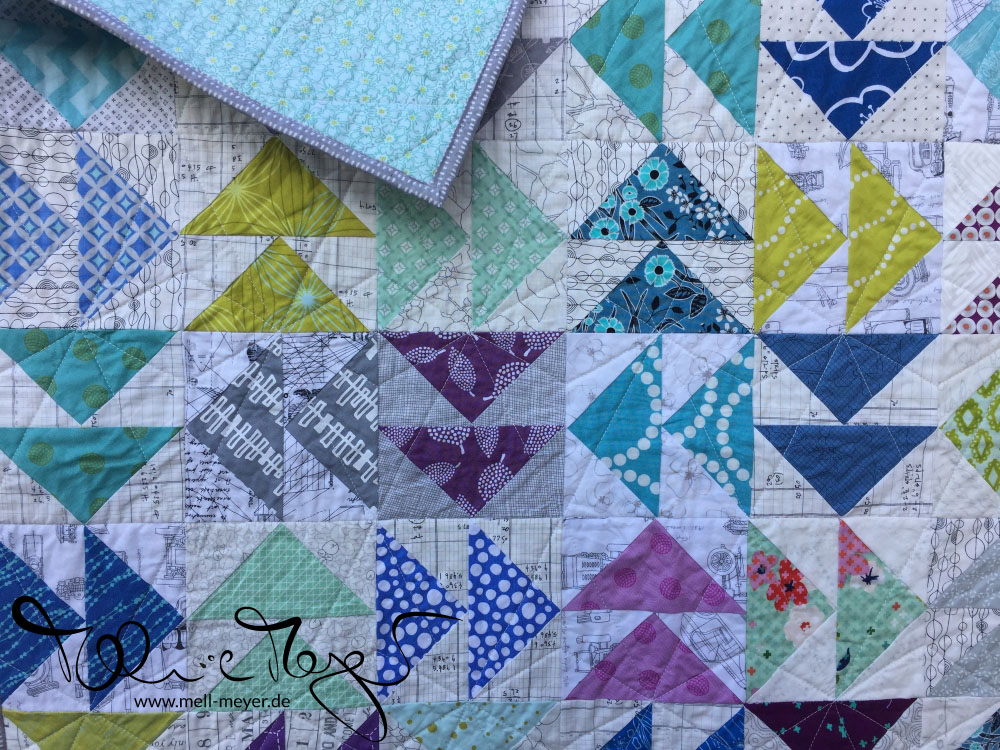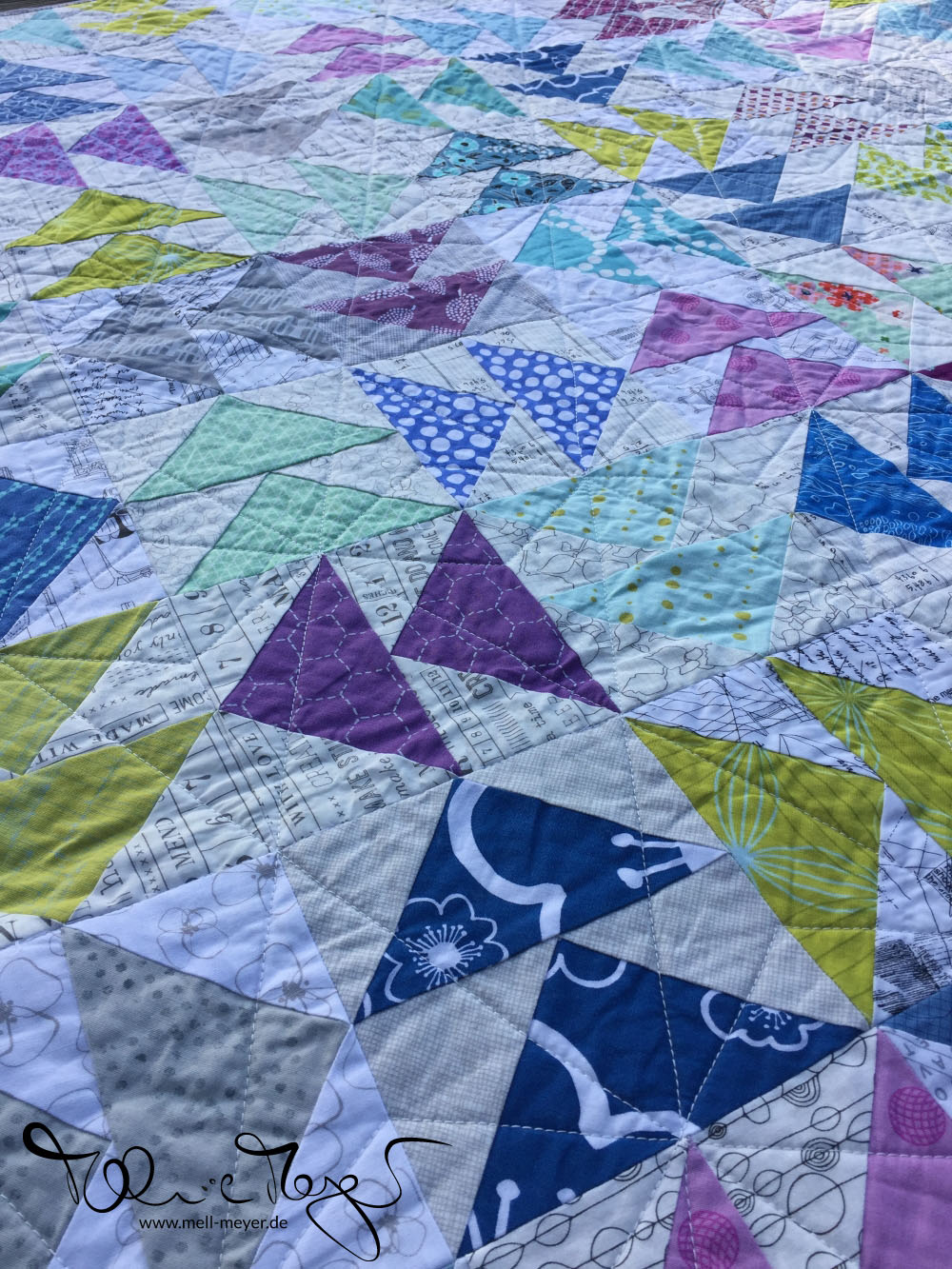 The straight line quilting design again was based on a pin.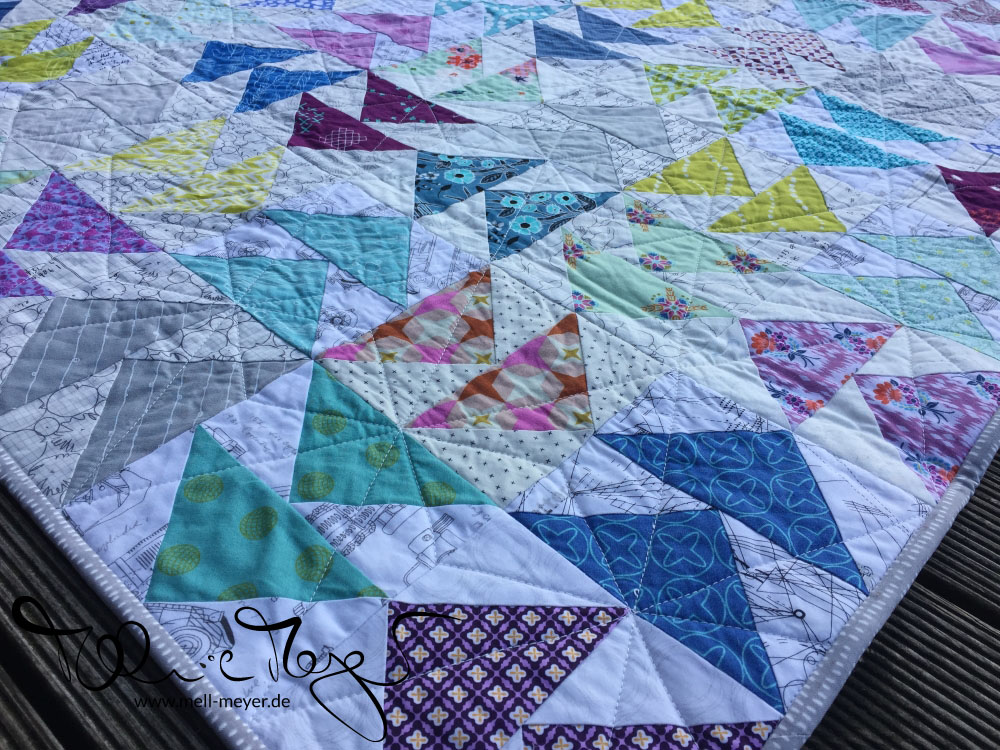 Stats
Linking up at
Finish It Up Friday @ Crazy Mom Quilts