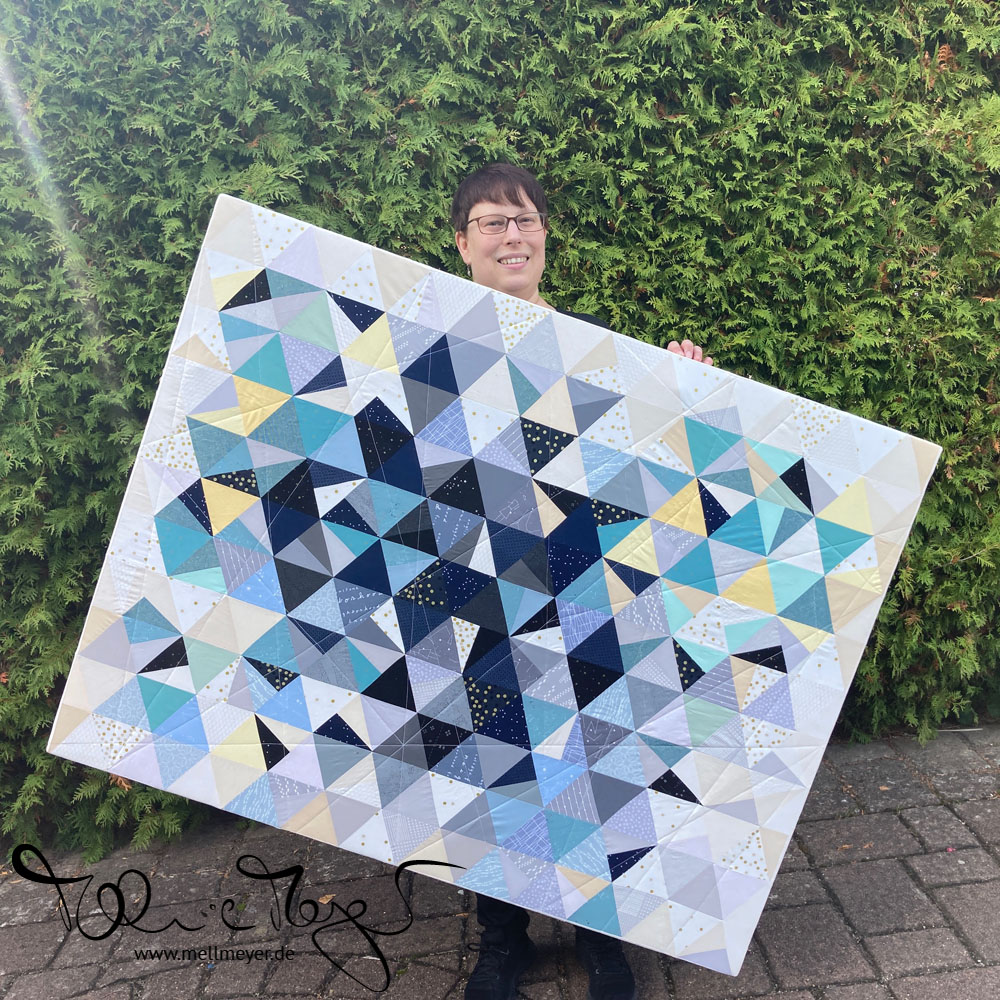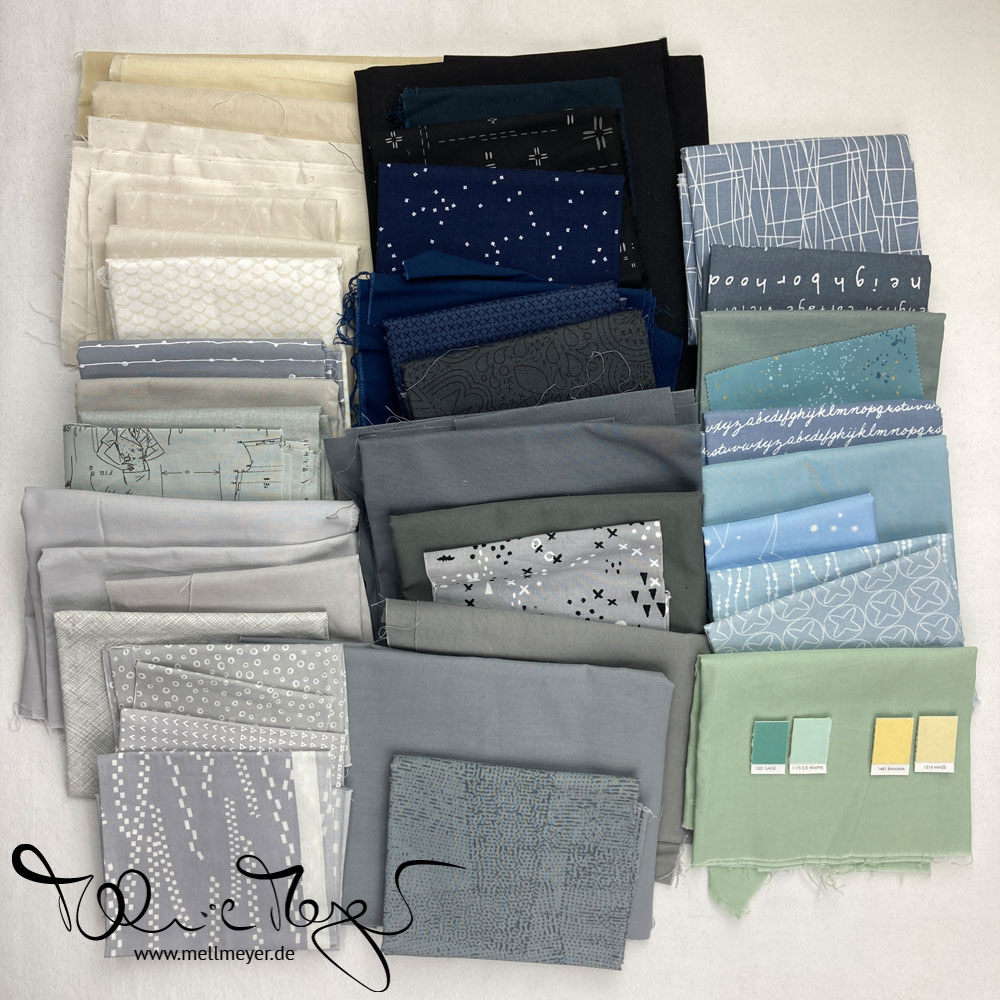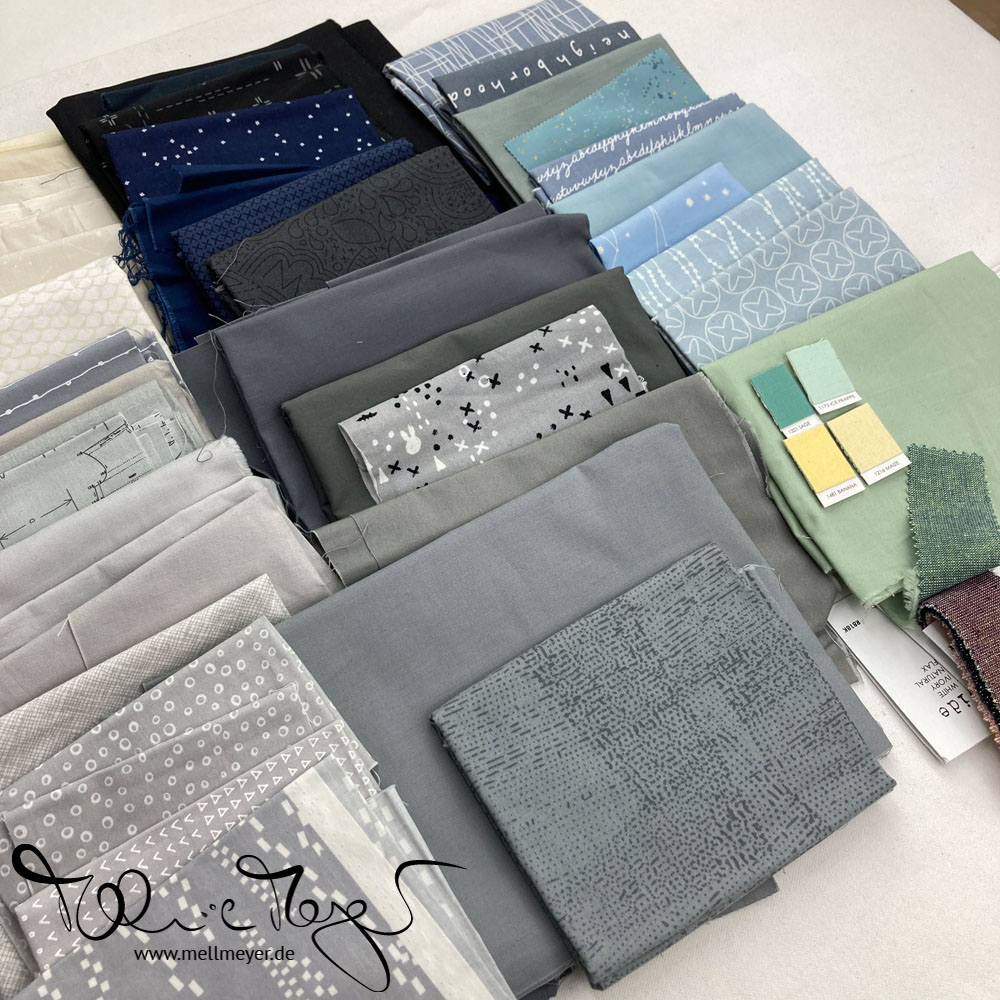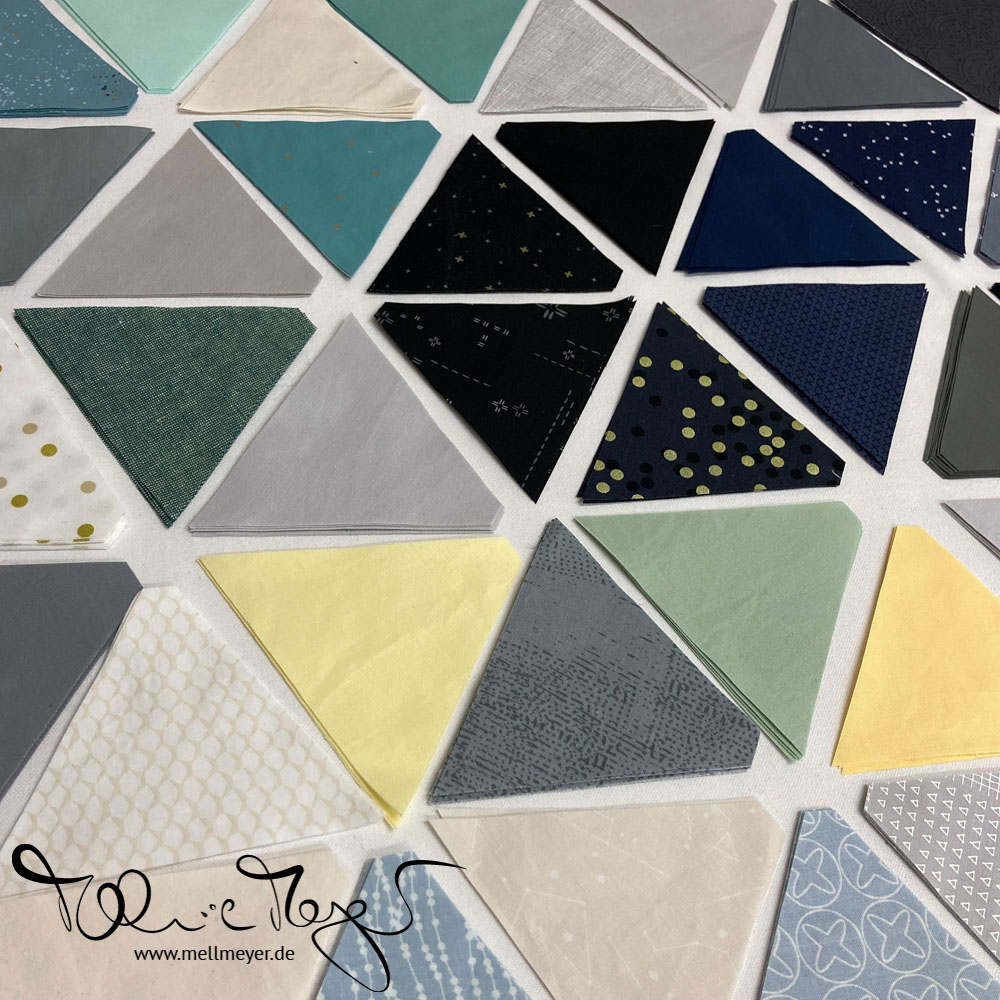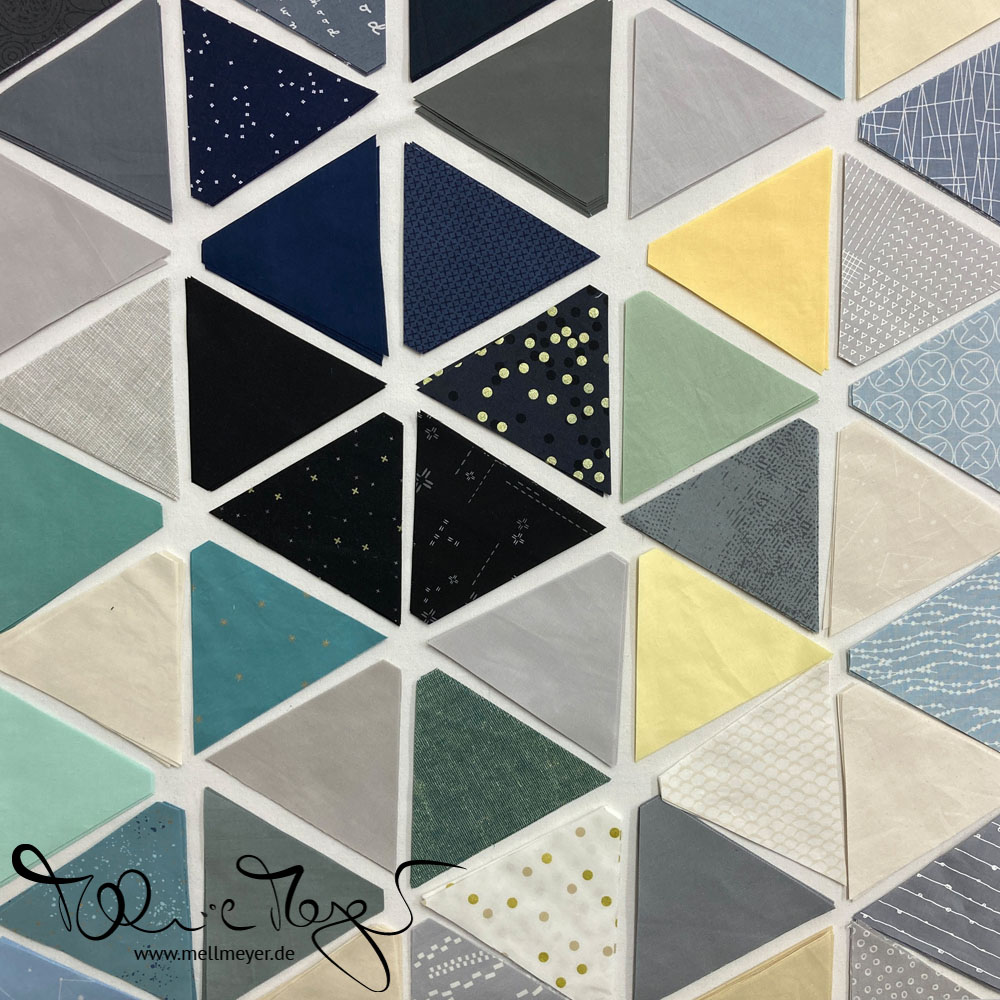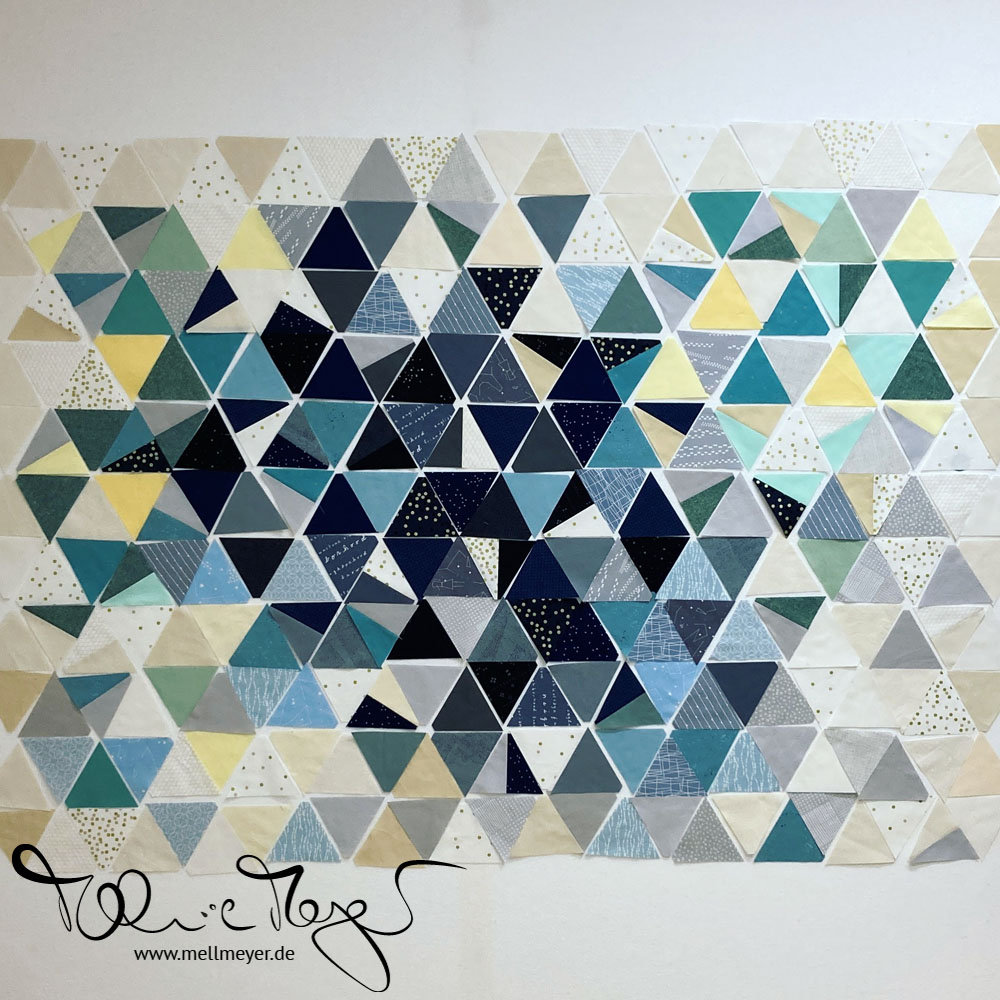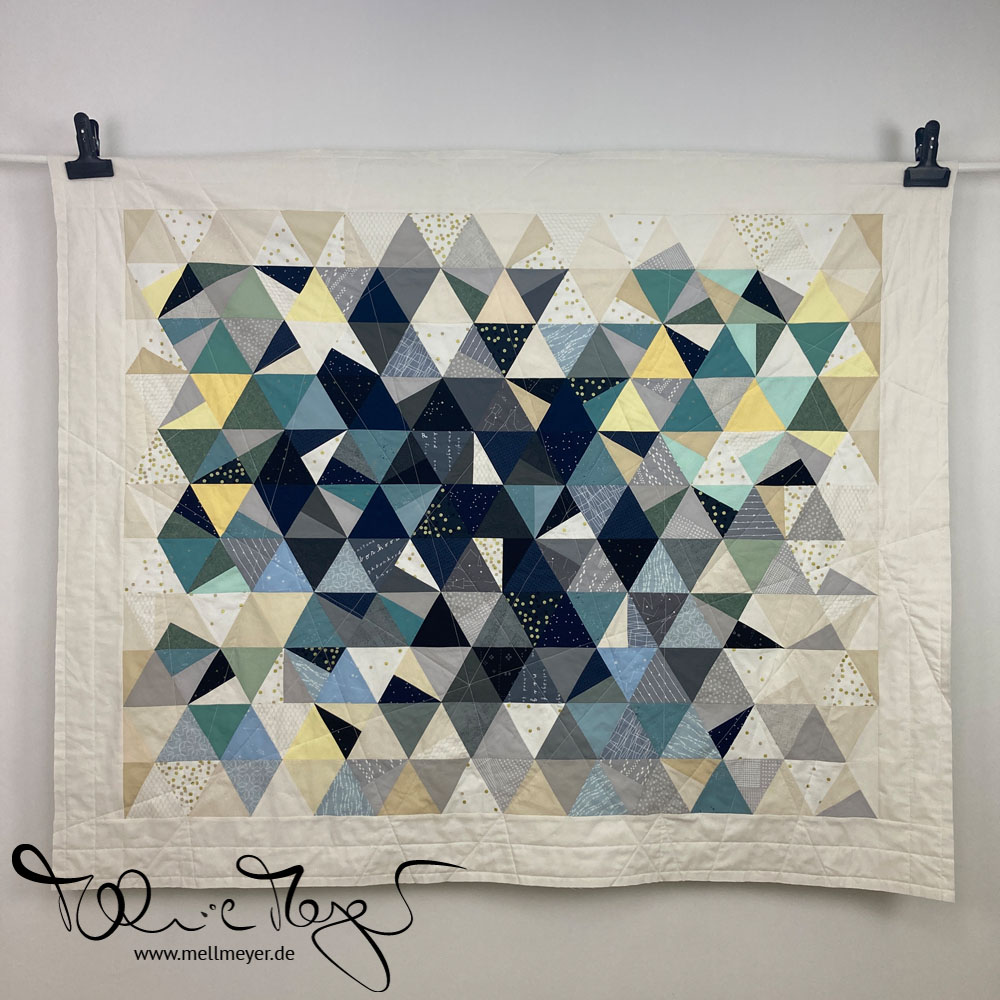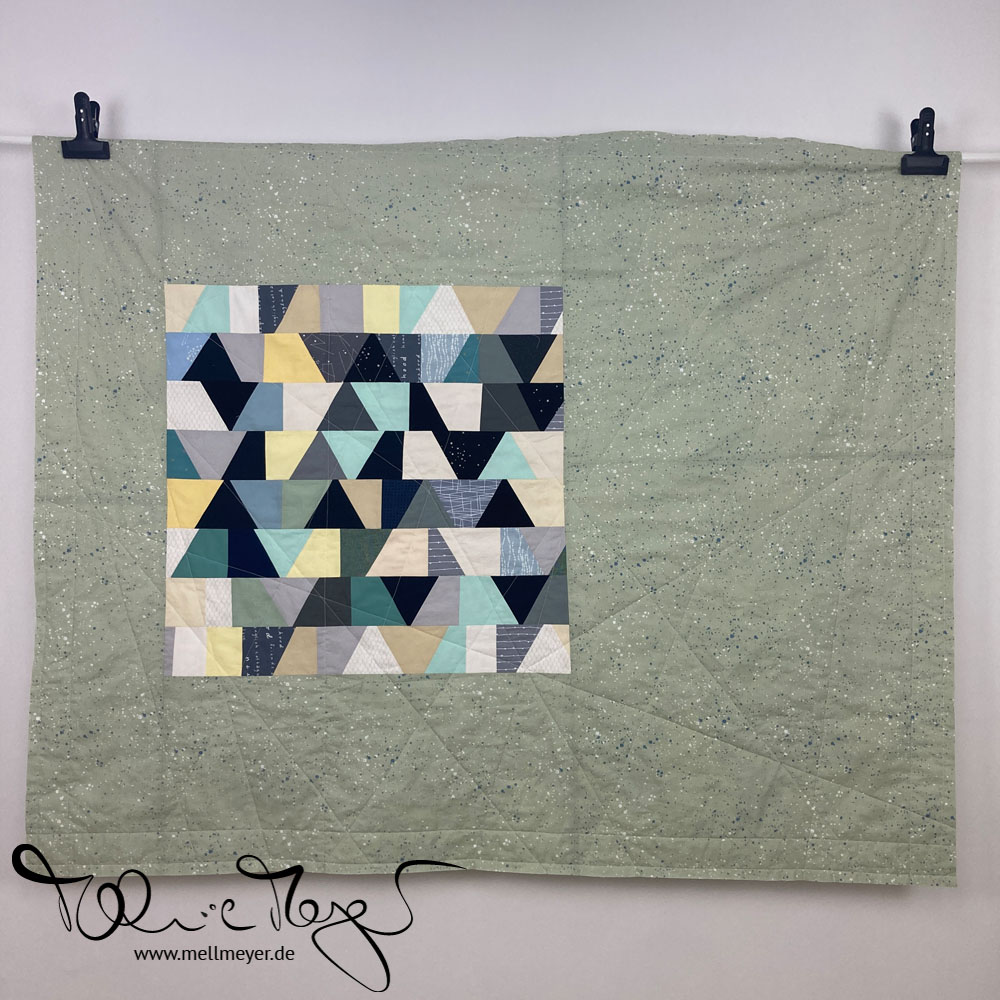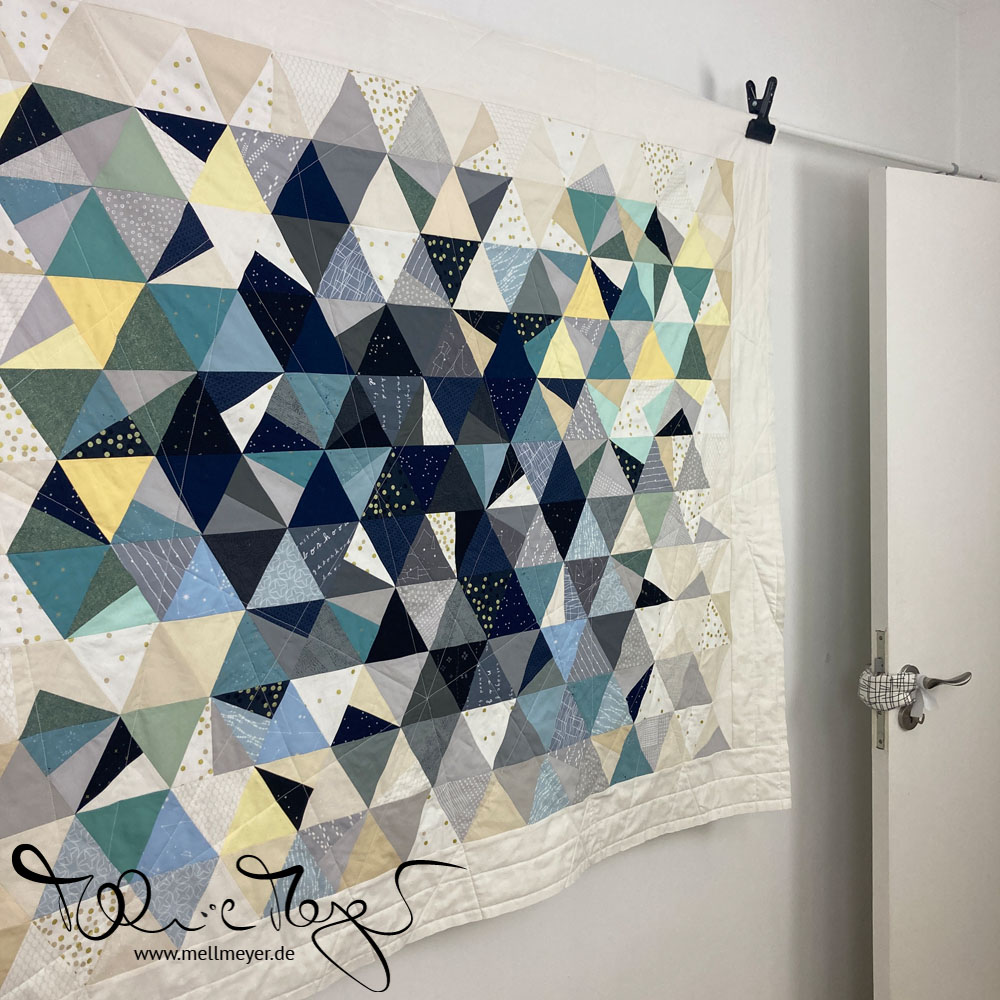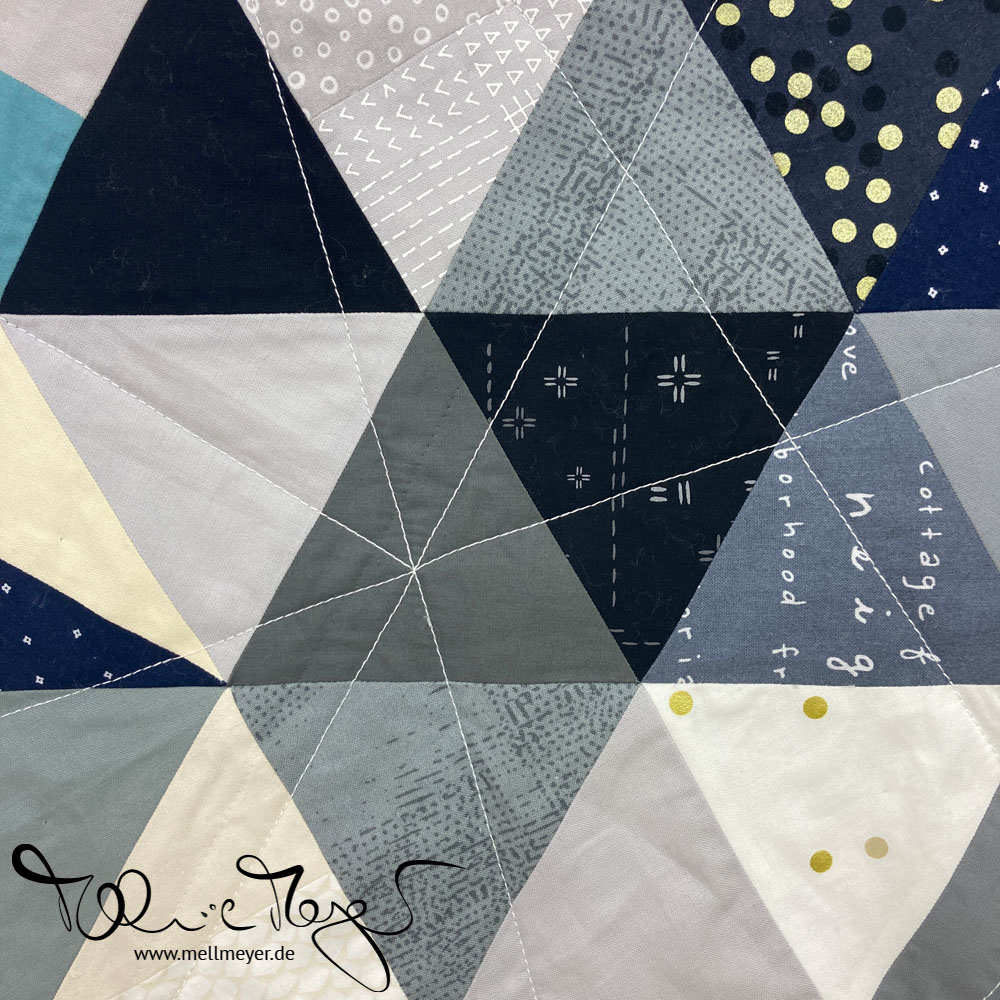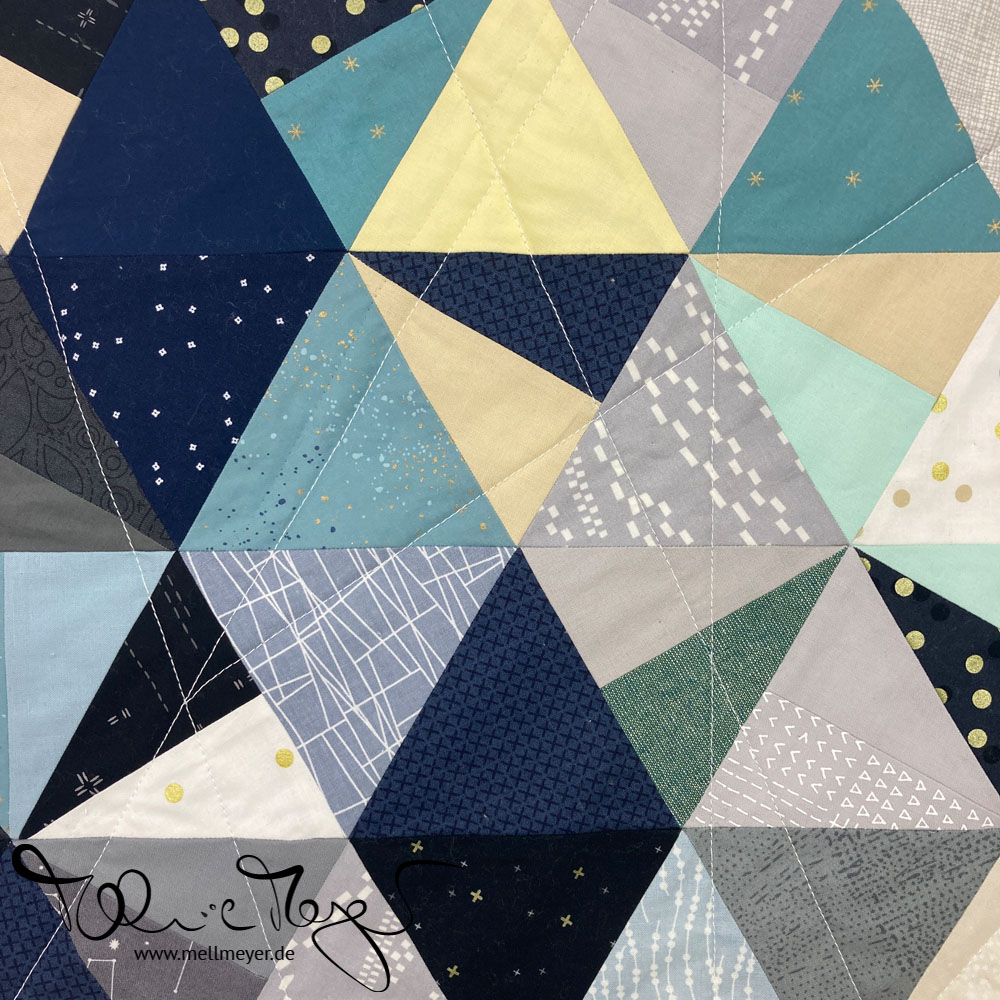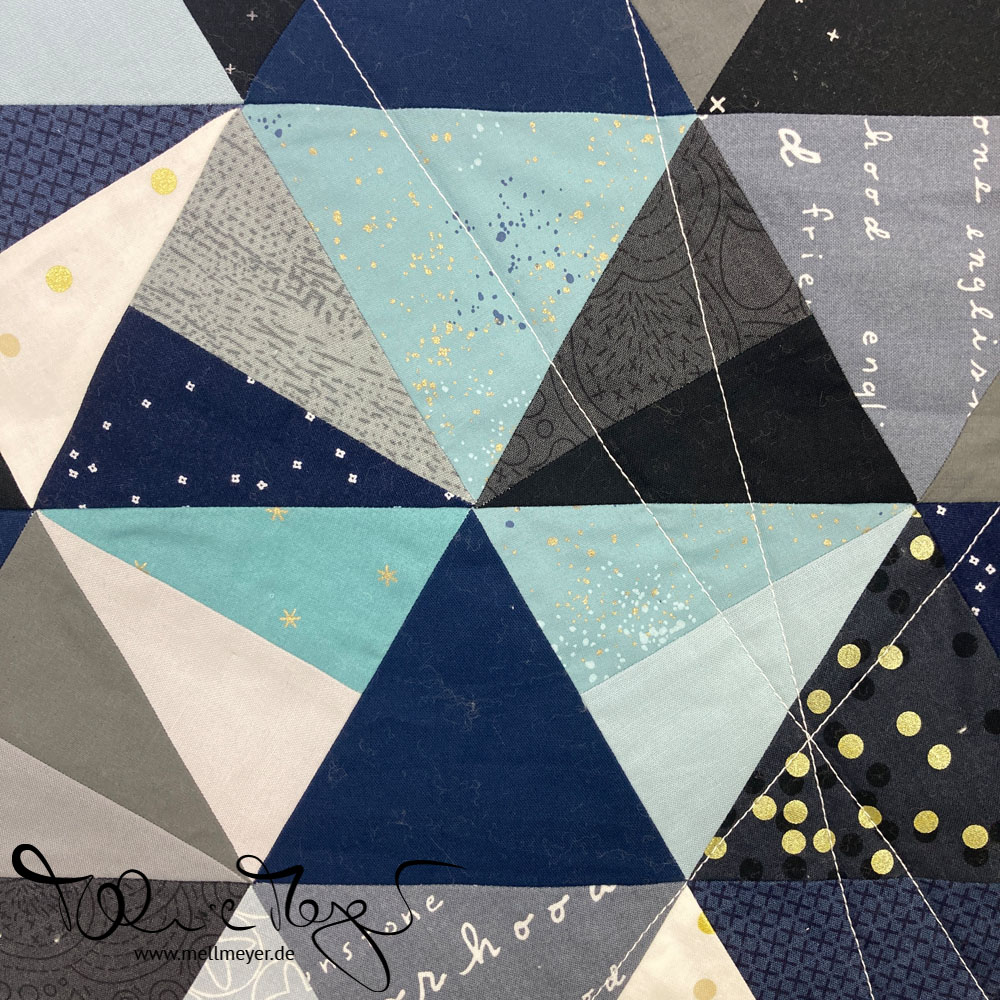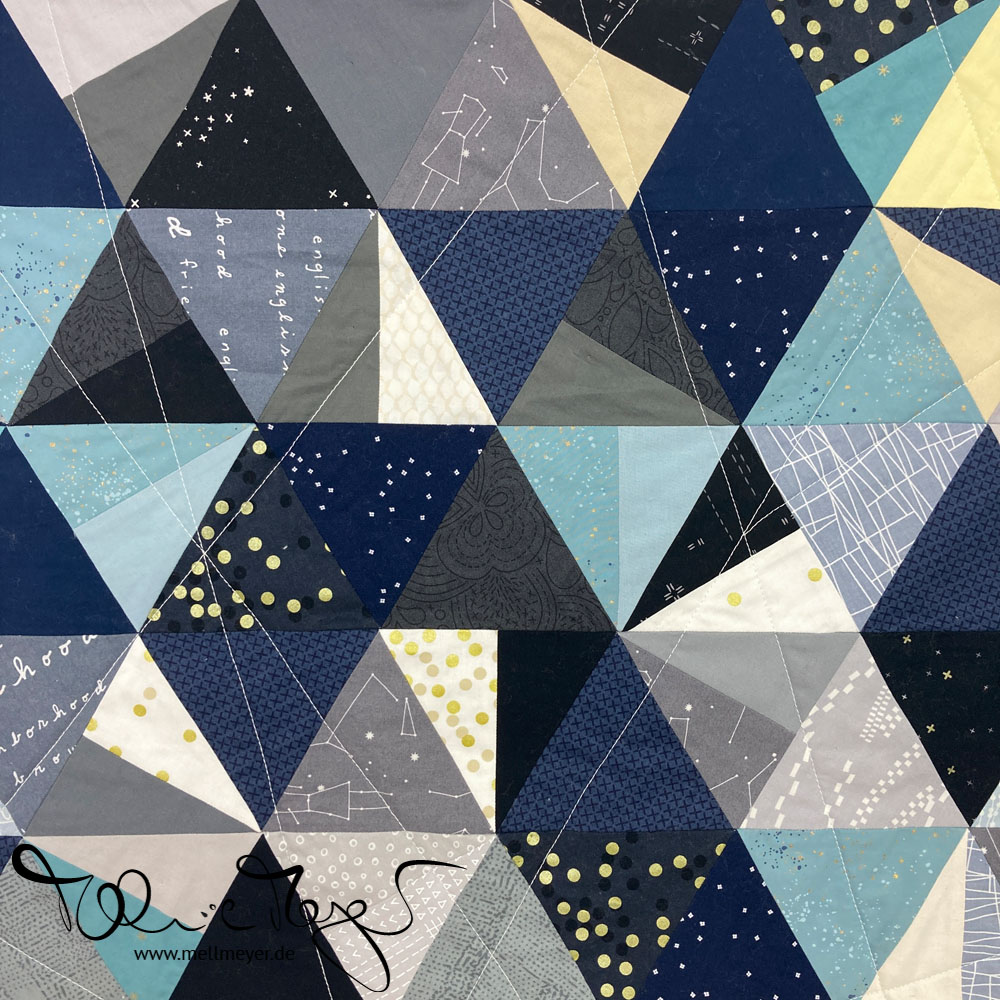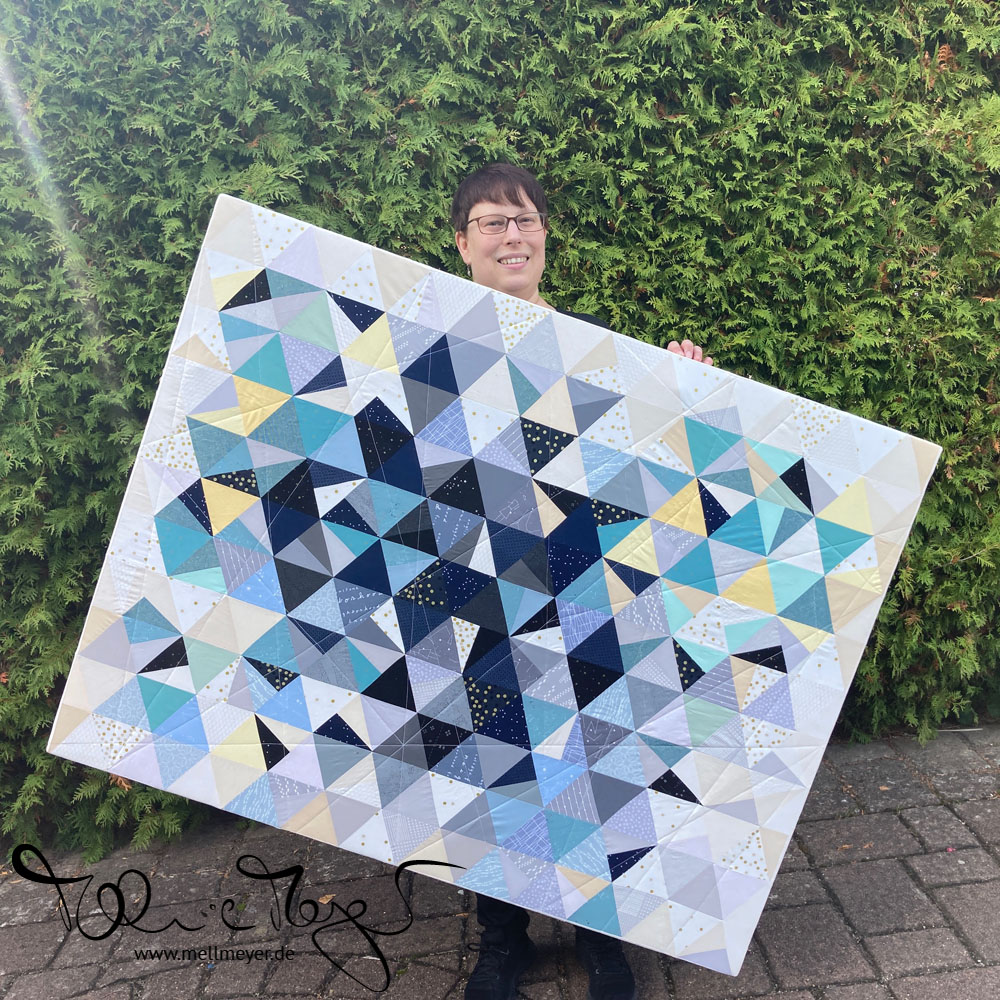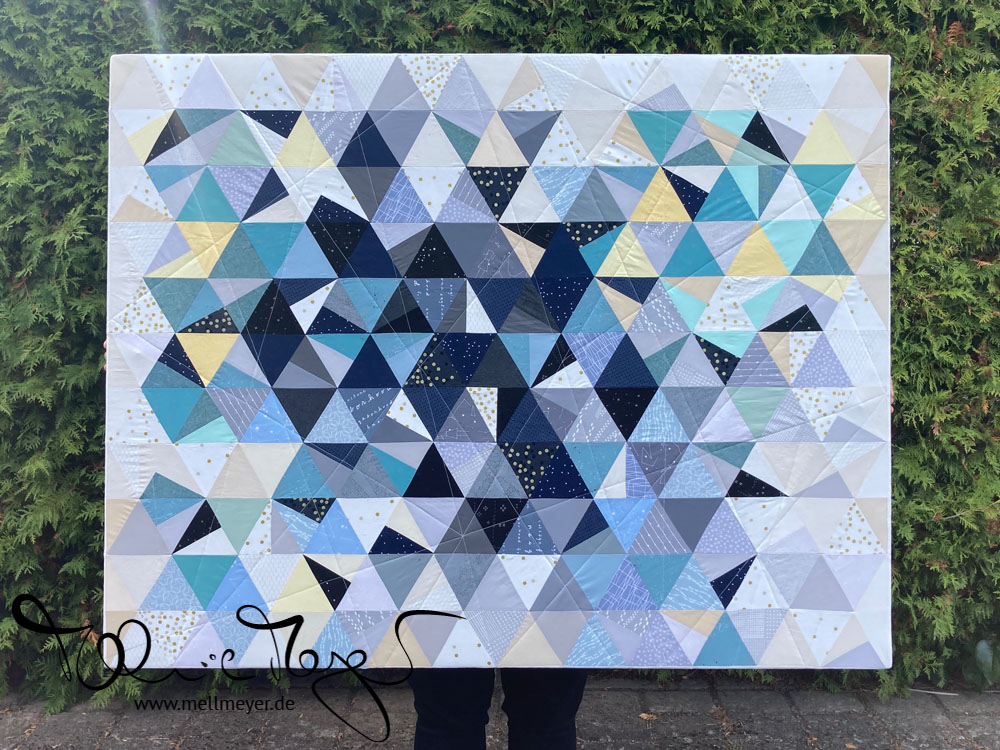 Click on any image to see all pictures in full | as a slideshow.
Name: Tessellation
Working Title: For Tina & Alex
Started:
Fabric Pull: 6th of January 2022
Cutting: 9th of April 2022
Due Date: about End of April
Completed: 30th of September 2022
Days till completion: 268
Inspiration: This quilt by @pillbugdesigns. Original pattern is Tessellation quilt by Alison Glass. But due to size – inspiration pictures is a king size – I did only full and halfed equilateral triangles.
Technique: traditional piecing
Fabrics: various – approx. 40-50 different prints and solids in the following colors
white to cremes | light to dark greys | pastel blues and yellows | mint, cactus and smaragd greens | navy and black
Quilting Design: random straight lines
Binding: none as mounted on a wooden frame like canvas
Size: approx. 55×40 inches (140×100 cm)
Different Block Designs: 2
Units per Block: 1 or 2
Blocks: 241 full blocks (23 full triangles per row, 11 rows in total, 82 of those are two-pieces) plus 22 corner triangles plus border
Pieces Top: 345
Pieces Backing: 5 (improv slab from scraps – so counting as one – plus 4 border pieces)
Final post about this quilt: Tessellation
You can find out more about my progress and process there.
some of the pictures are also from Instagram or progress shots from inbetween
Costs are calculated via my Quilt Price Calculator: Factors are derived from above. Though I added a 5″ border to stretch around the wooden frame which takes the size up to 65×50″ and the piece count for the top to 349.
Material
Costs for Fabric:
99.14 €
Costs for Notions:
32.91 €
Total:
132.05 €
Sales Prices
Family & Friends:(Whole)Sale
Factor 2
264.10 €
Quilt Price:Factor 3
396.15 €
Estimated Yardage
Front:
3.20 yd
Back:
2.81 yd
Binding:
0 yd
Total:
6.01 yd