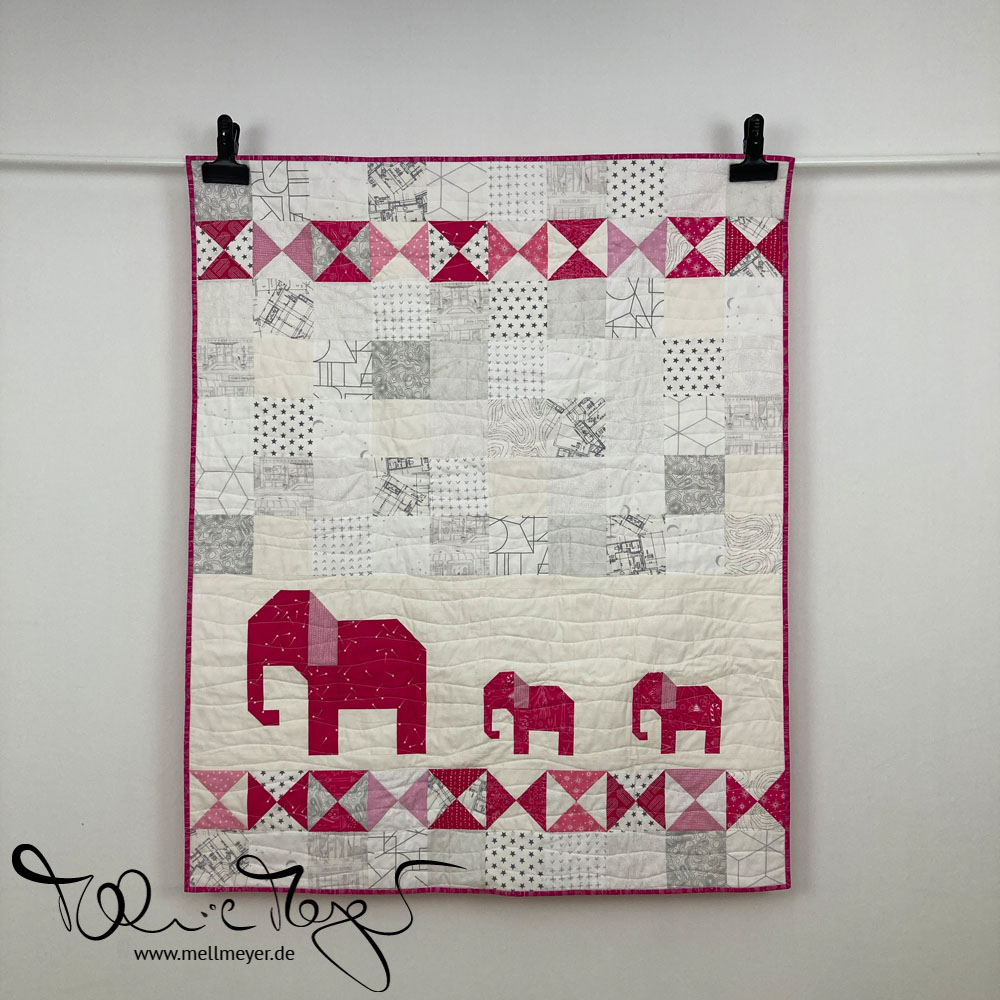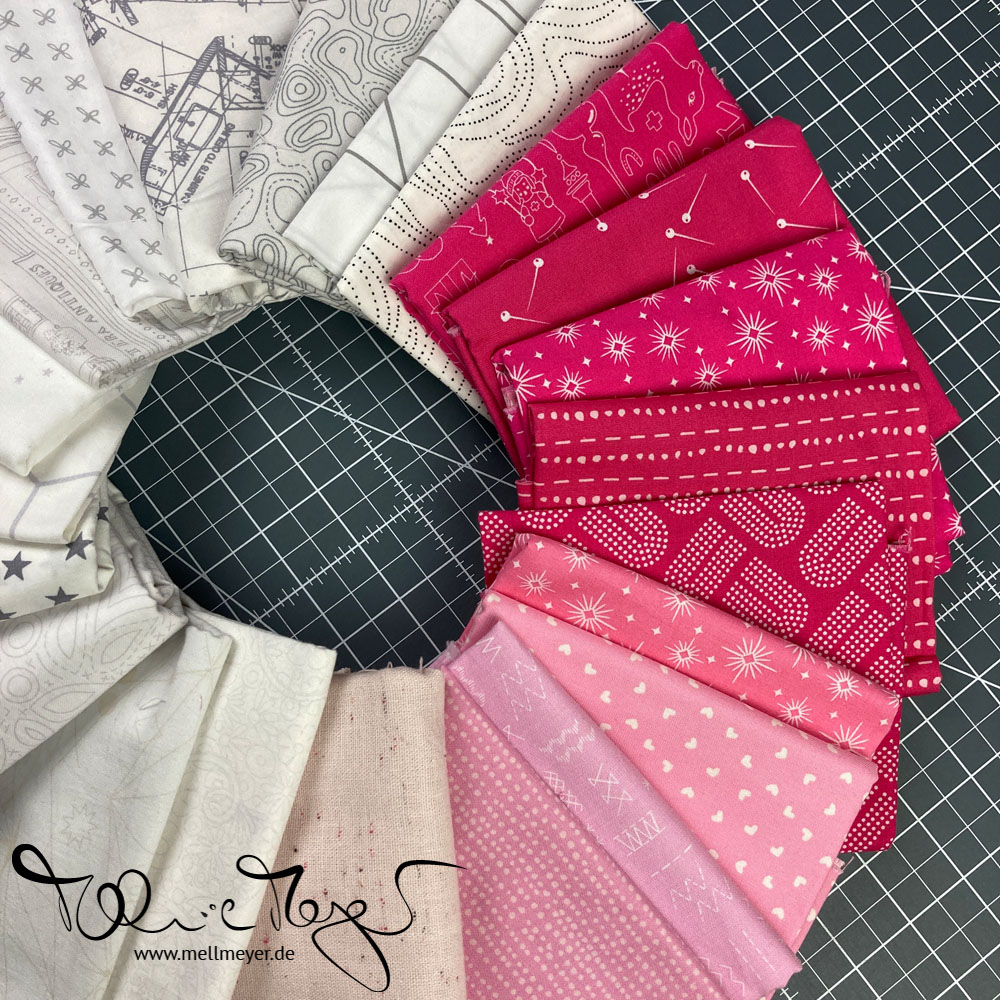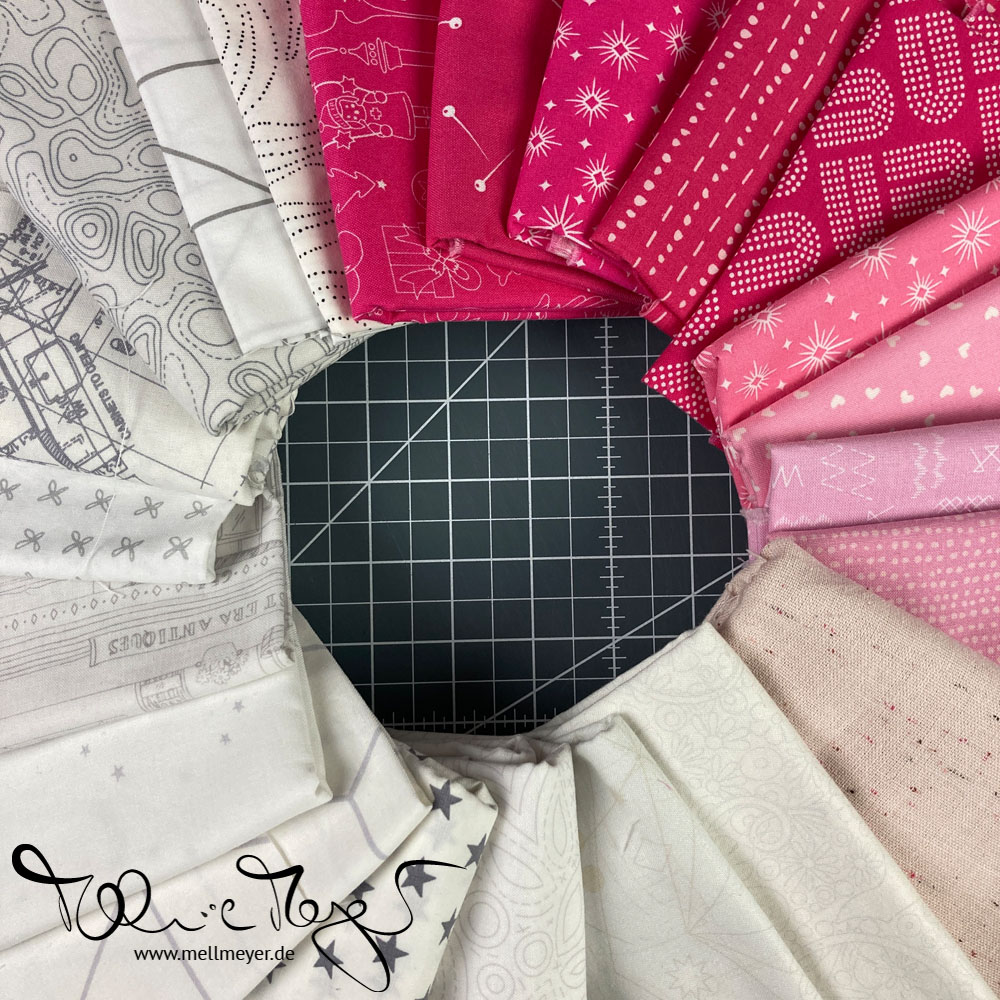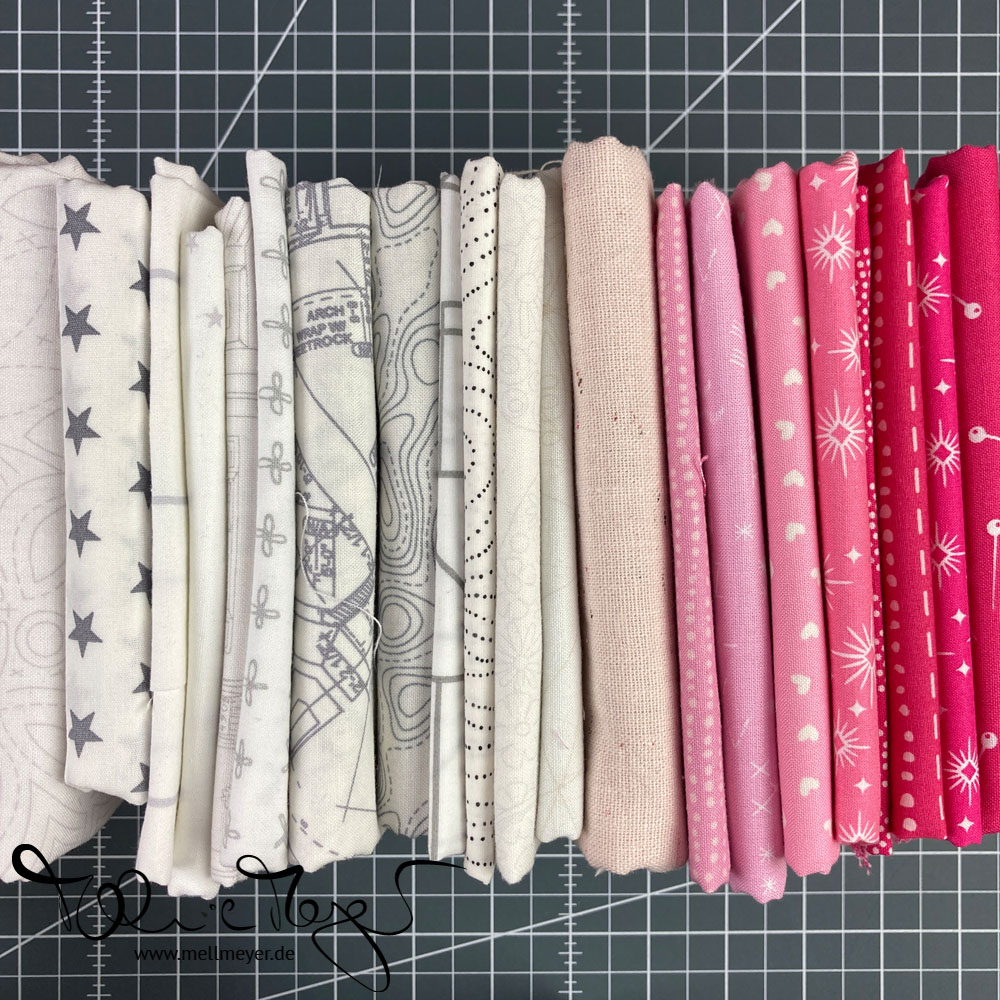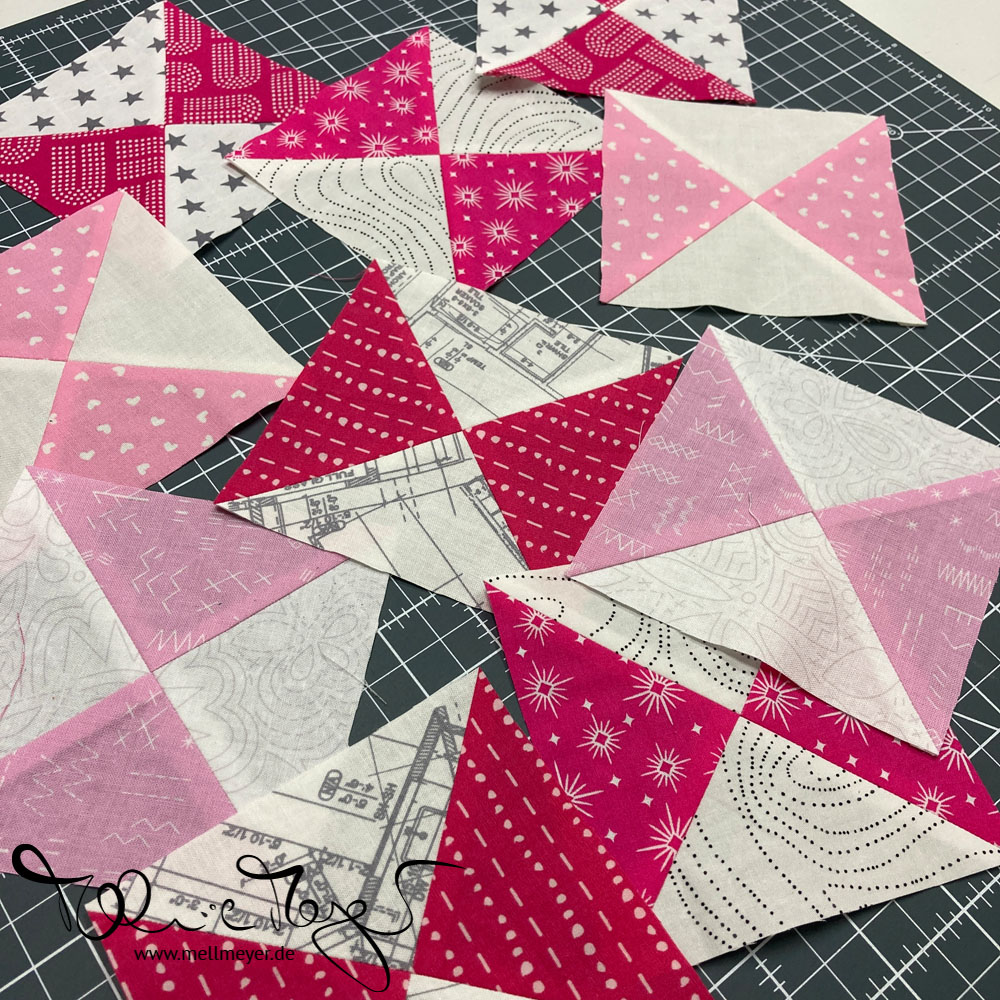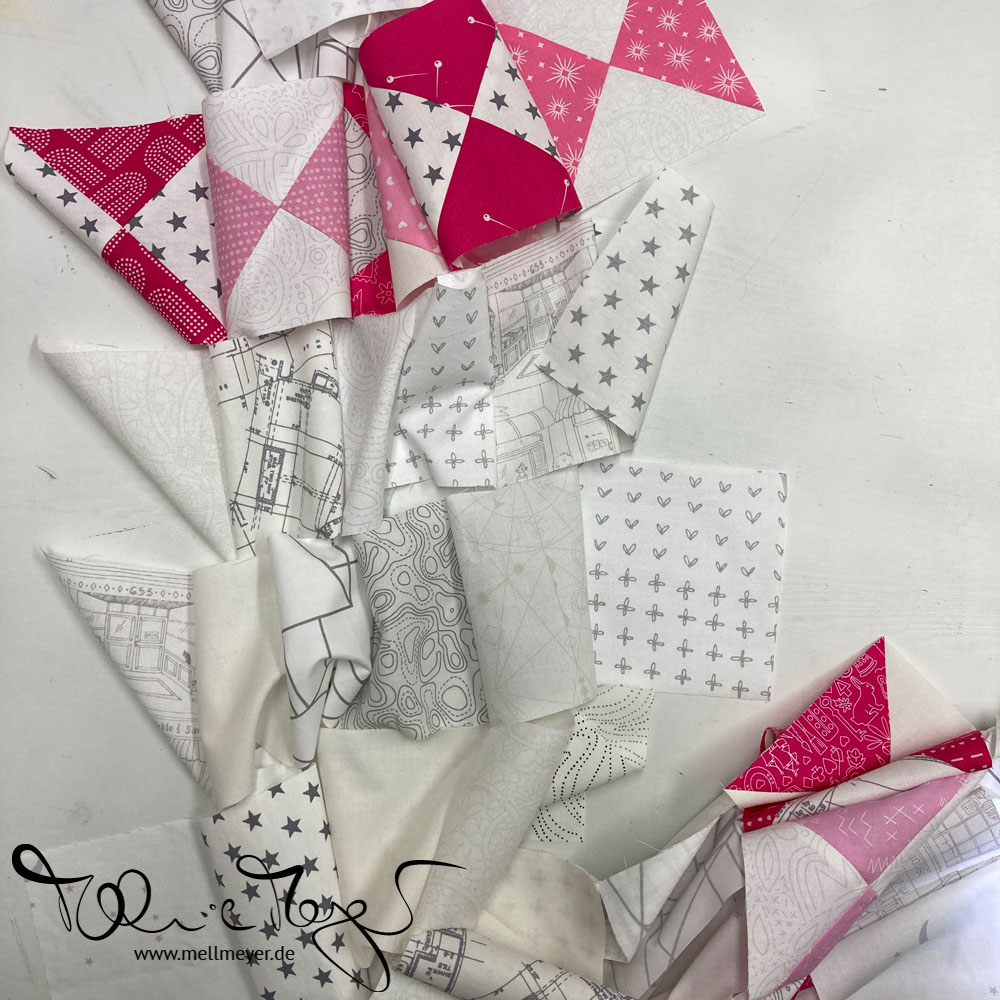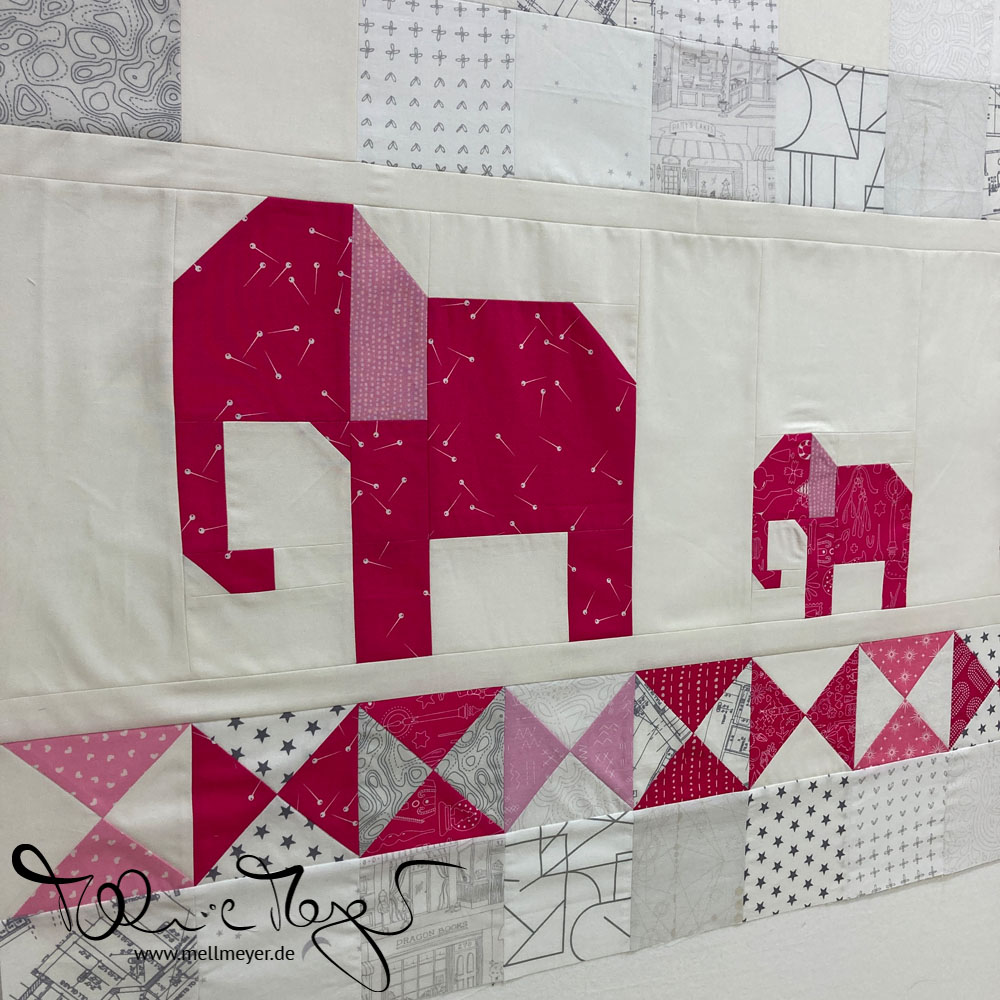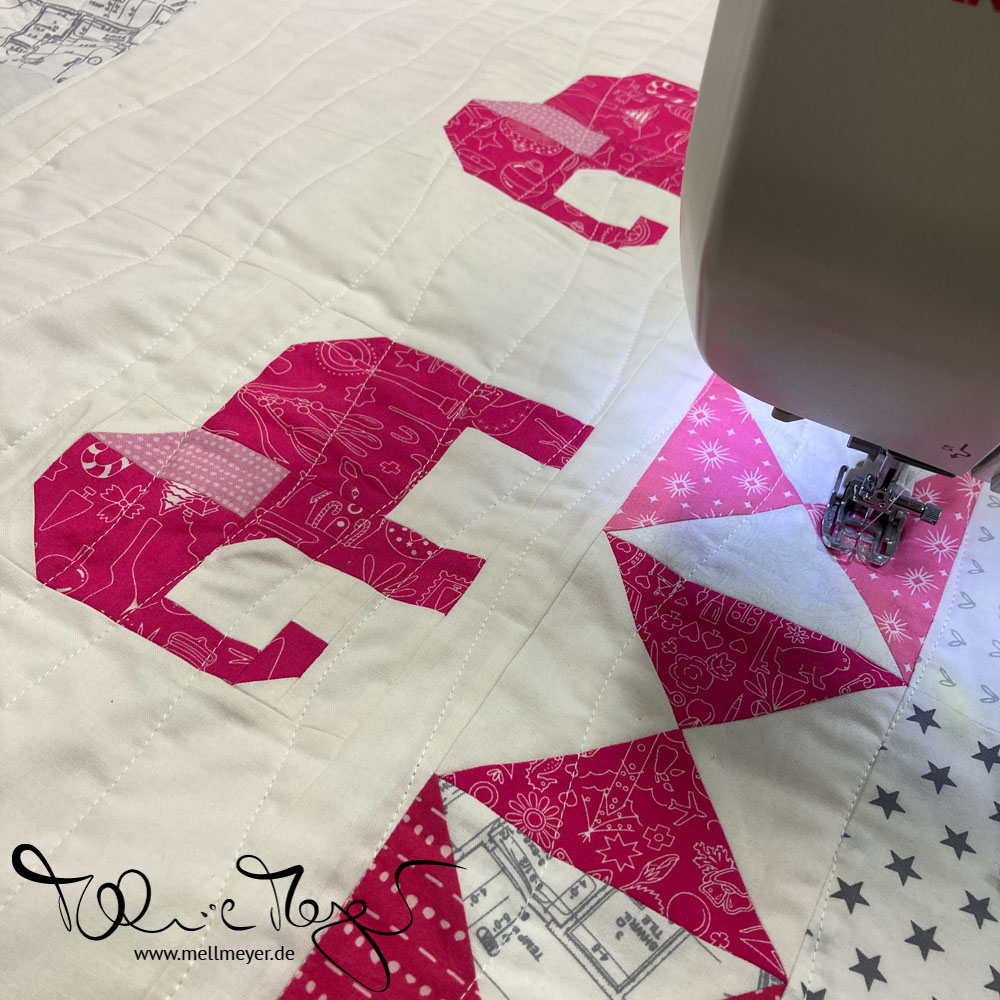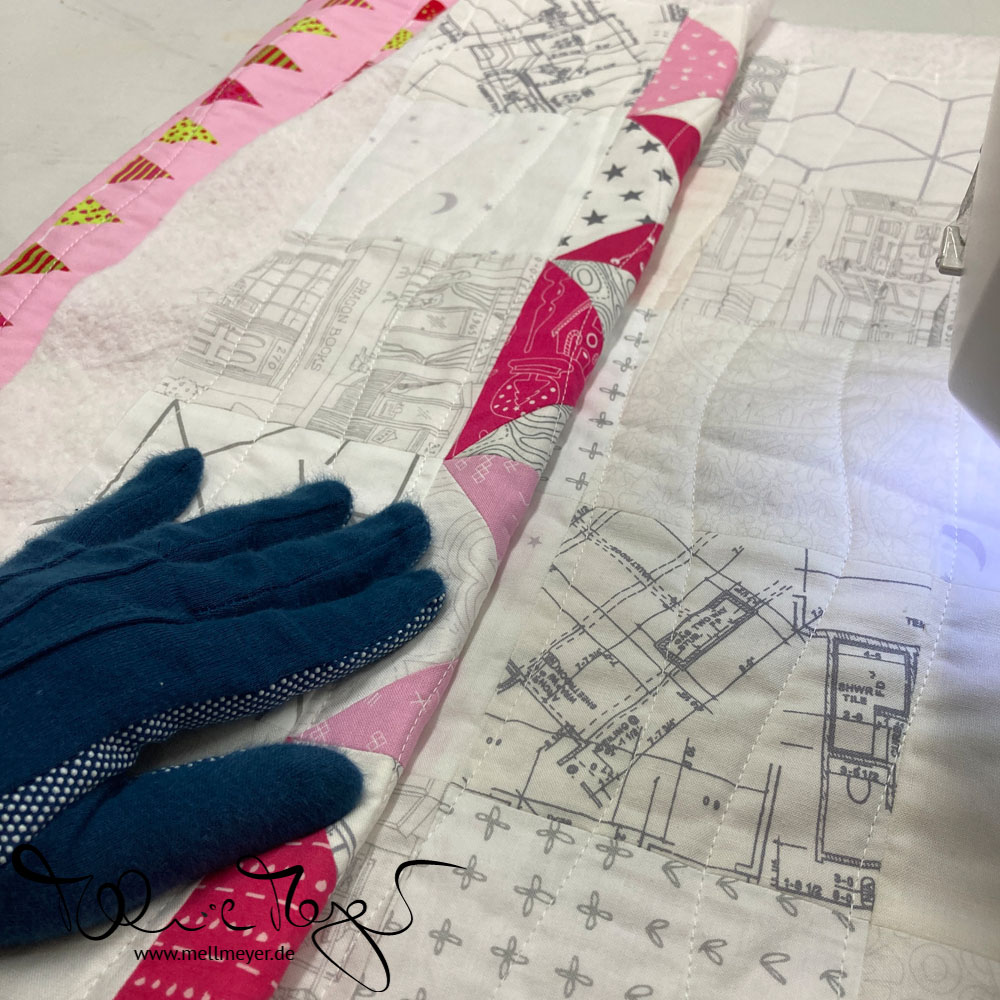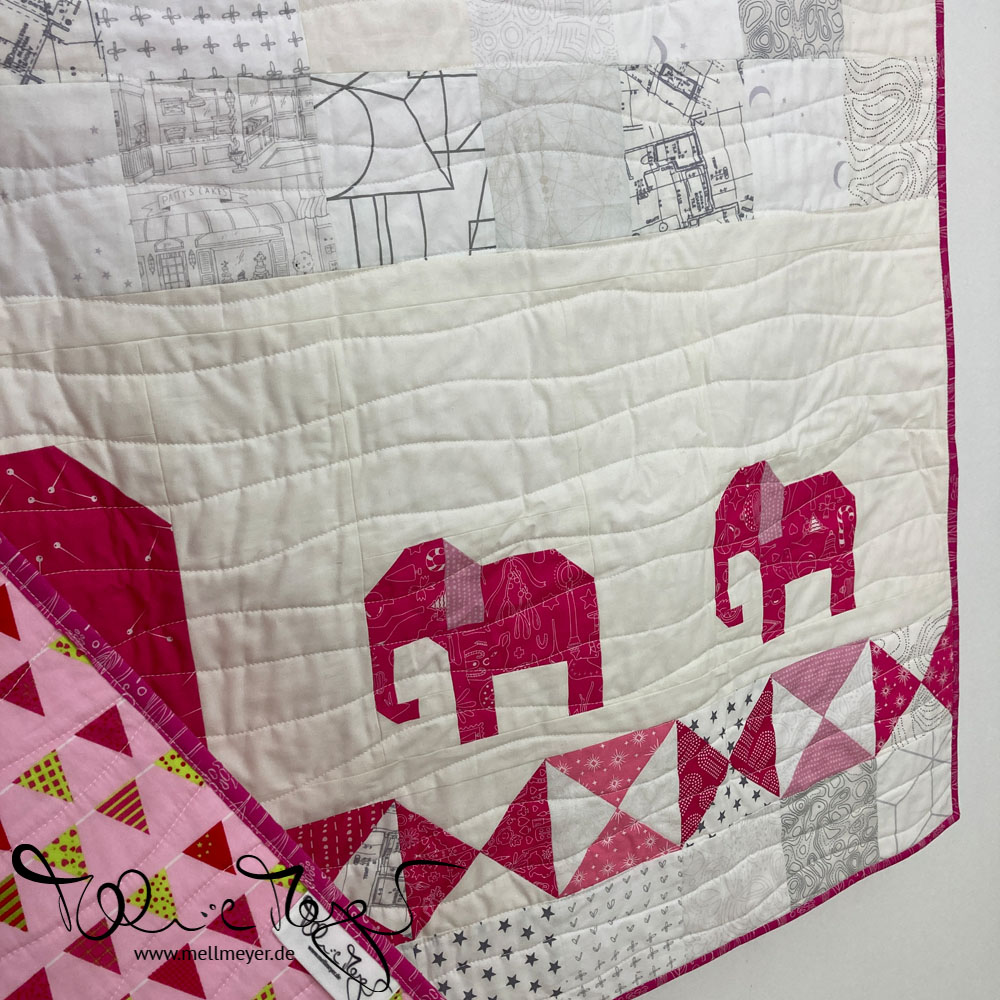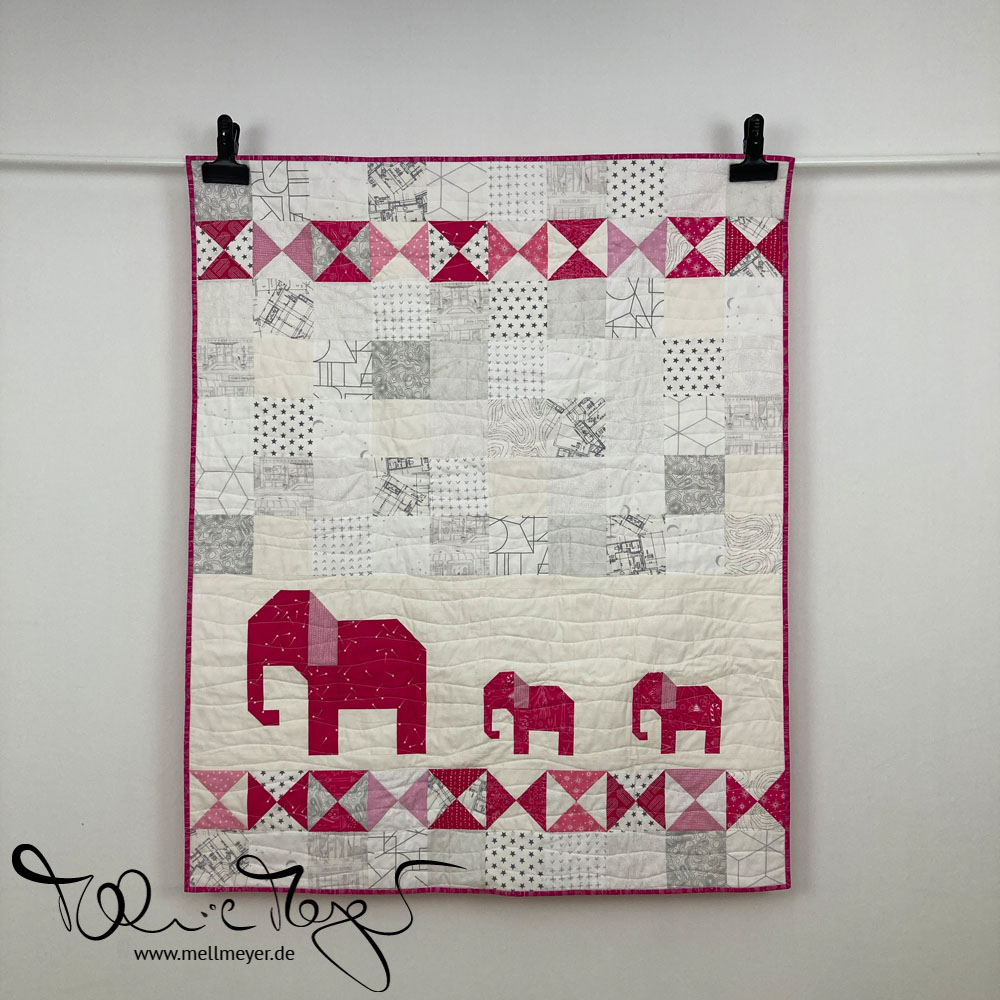 Click on any image to see all pictures in full | as a slideshow.
Name: Elephant Walk
Working Title: Timo's Quilt
Started: 26th of October 2022
Due Date: 12th of November 2022
Completed: 21st of November 2022 but ready for gifting when baby's father came back to work :)
Days till completion: 27
Pattern: Elephant Walk by Annie's Quilt Designs
Technique: traditional piecing
Fabrics: 10 rose and pink fabrics for the hourglasses (QSTs) and elephants and a selection of low volume fabrics for the background. The elephant panel background is Kona Cotton Snow.
Fabric Designers: Violet Craft, Karen Lewis, Alison Glass (among others)
Quilting Design: organic waves
Binding: by machine
Size: 40×49 inches (101×124 cm)
Block Size: 4″ finished
Different Block Designs: 2 elephant sizes plus plain squares and hourglasses (QSTs)
Pieces: 210

Final post about this quilt: Elephant Walk – Finished!
You can find out more about my progress and process there.
some of the pictures are also from Instagram or progress shots from in between
Costs are calculated via my Quilt Price Calculator: Factors are the size & pieces as mentioned above, the presets for a baby quilt plus 6€ in extras (pattern).
Material
Costs for Fabric:
61.70 €
Costs for Notions:
38.91 €
Total:
100.61 €
Sales Prices
Family & Friends:(Whole)Sale
Factor 2
201.22 €
Quilt Price:Factor 3
301.83 €
Estimated Yardage
Front:
1.93 yd
Back:
1.73 yd
Binding:
0.31 yd
Total:
3.98 yd