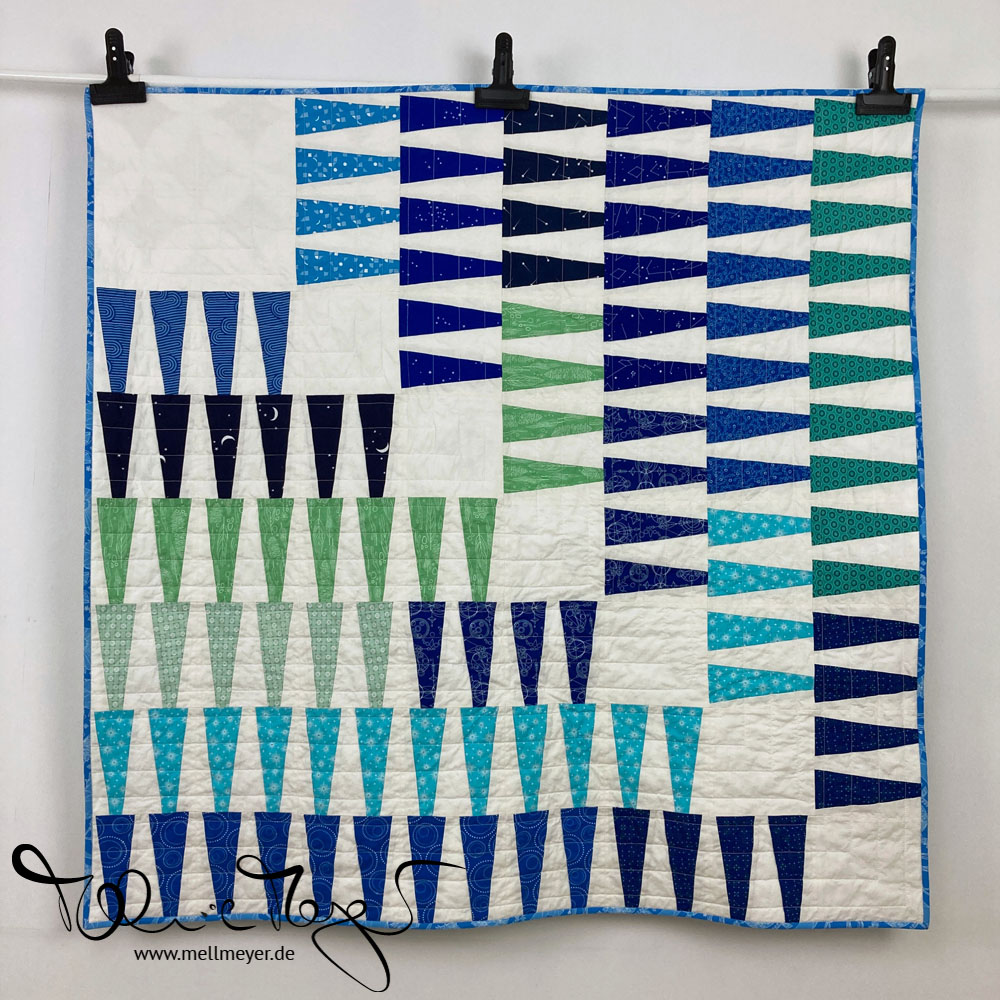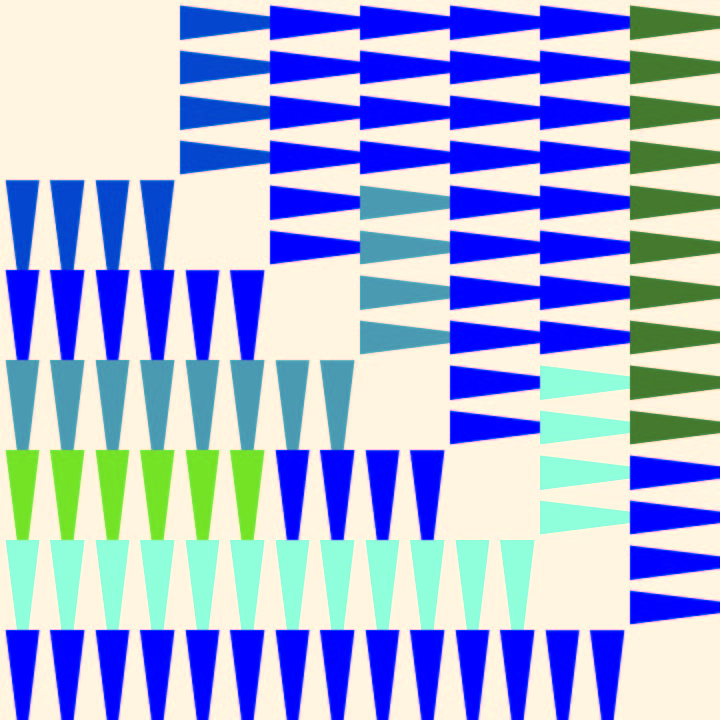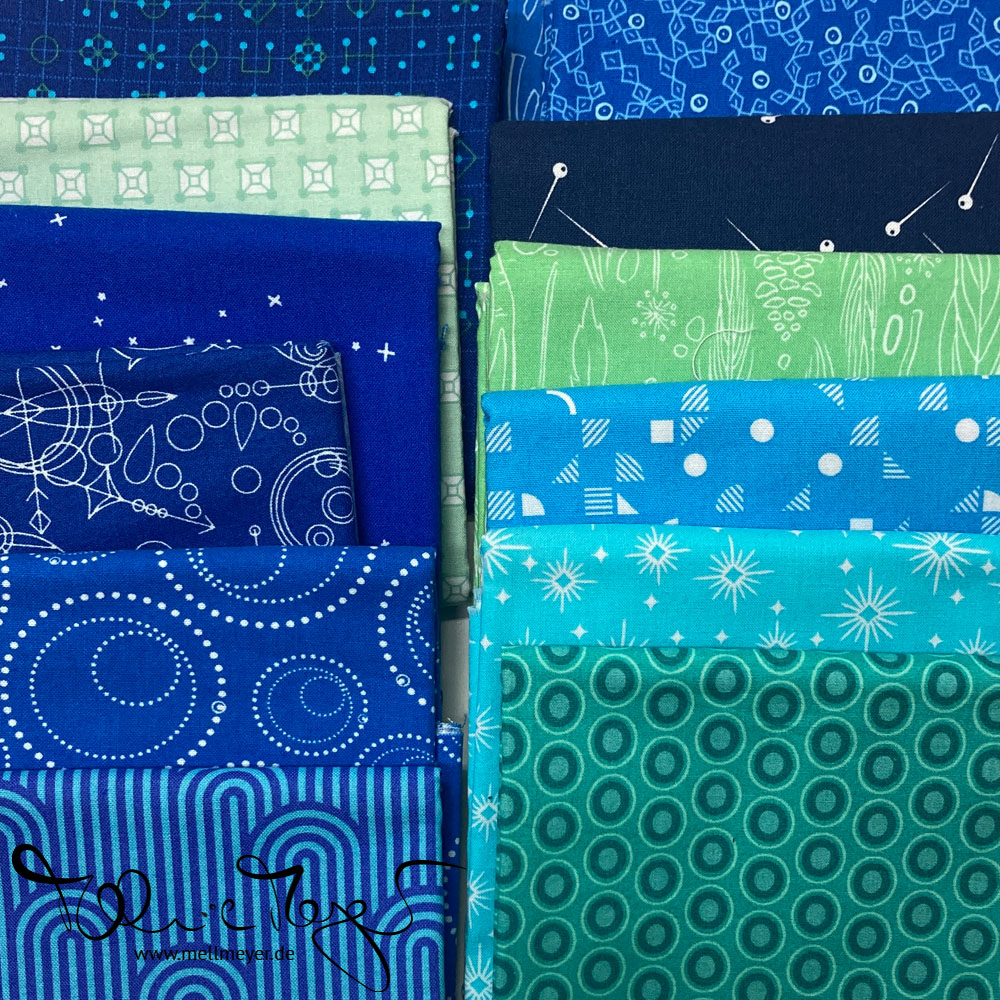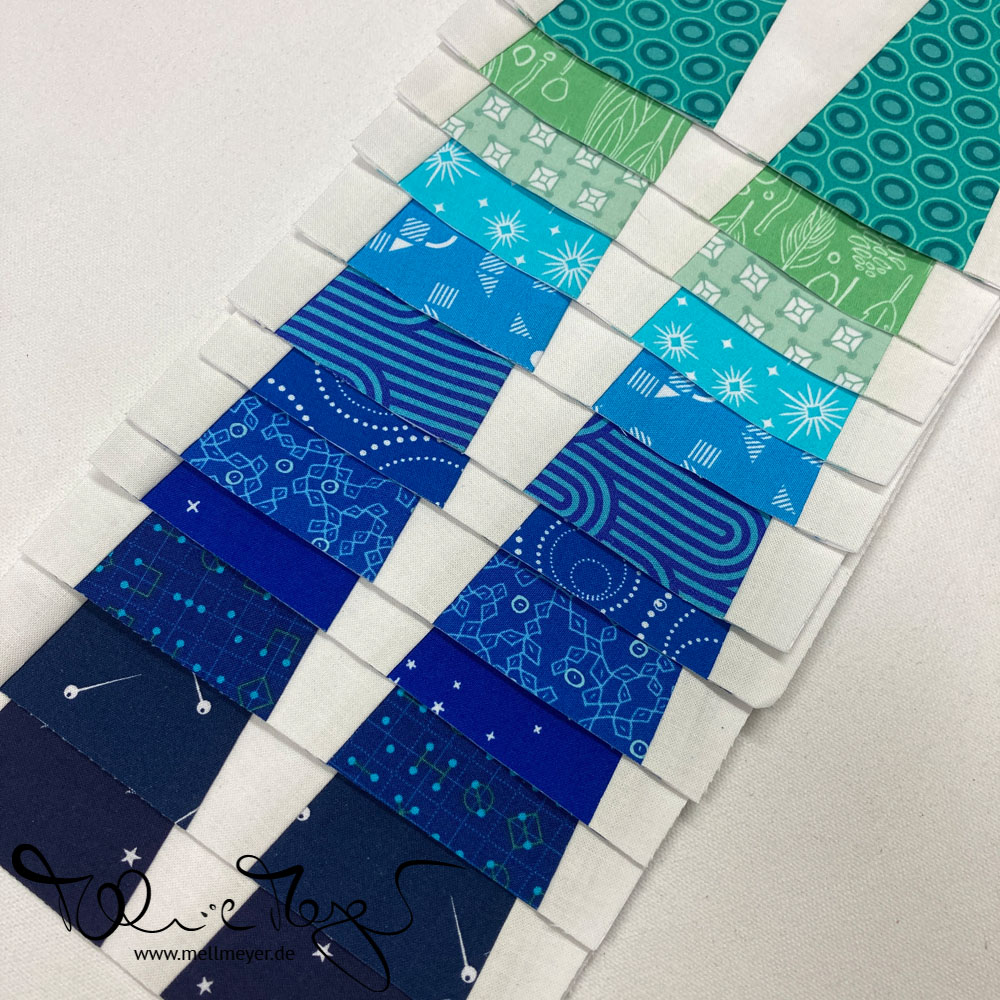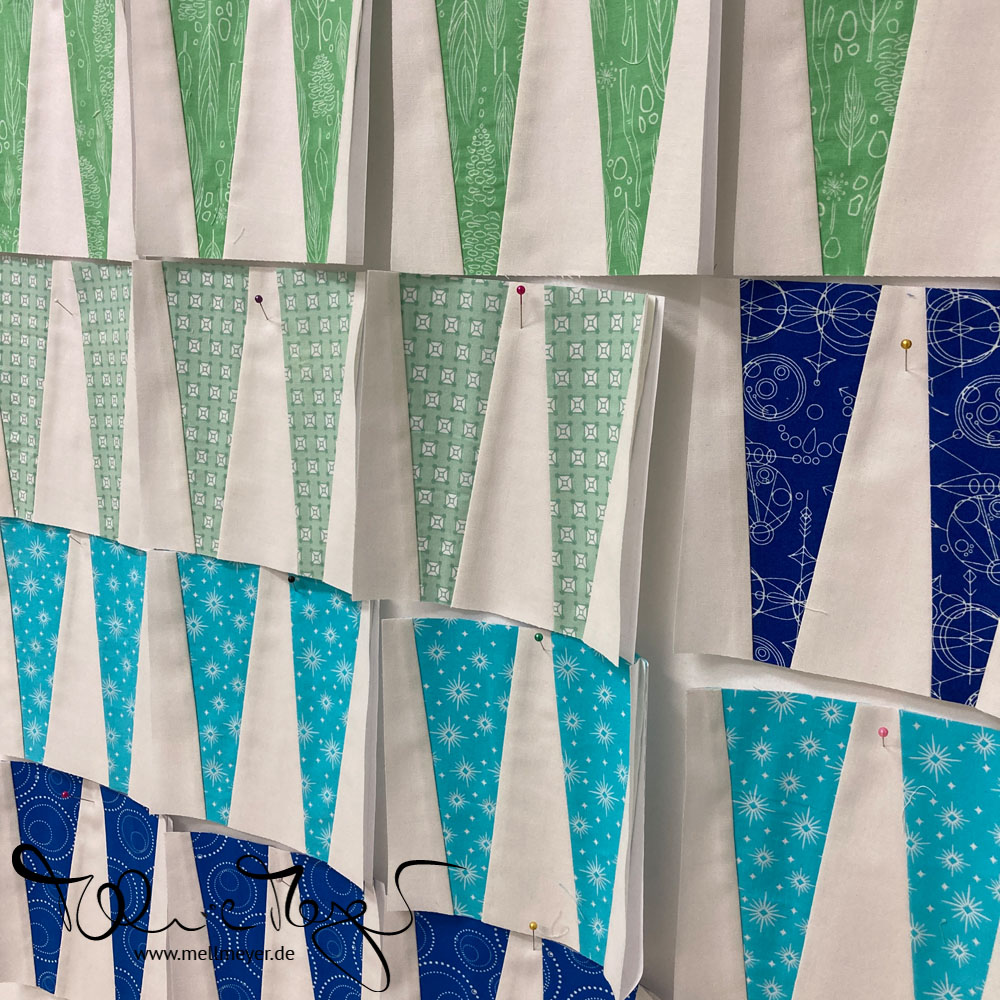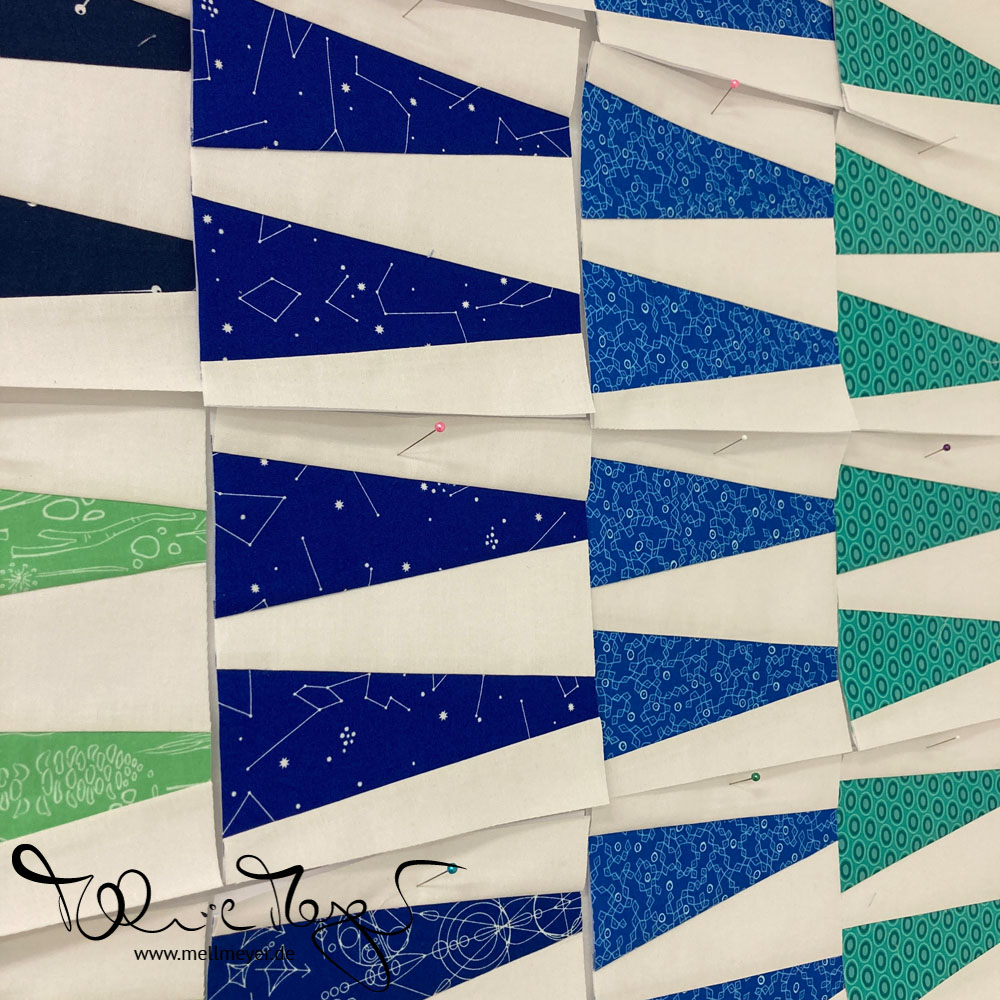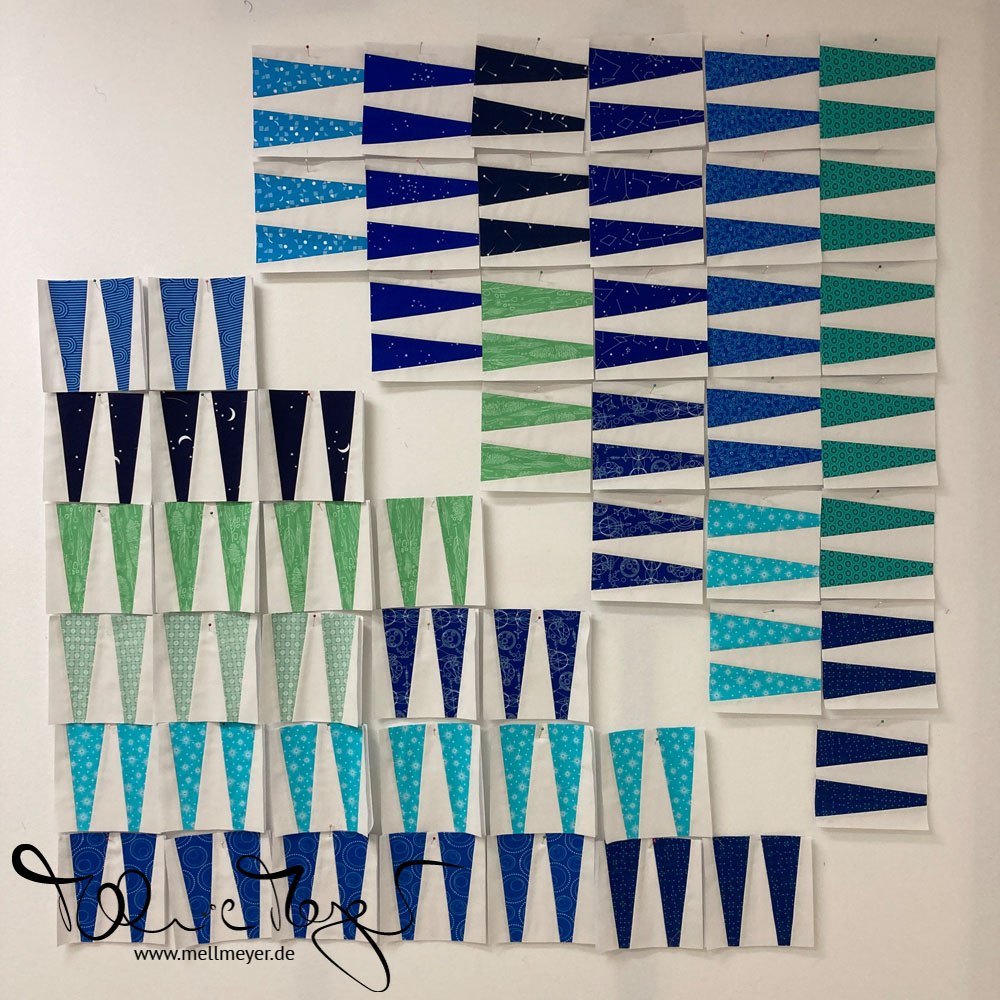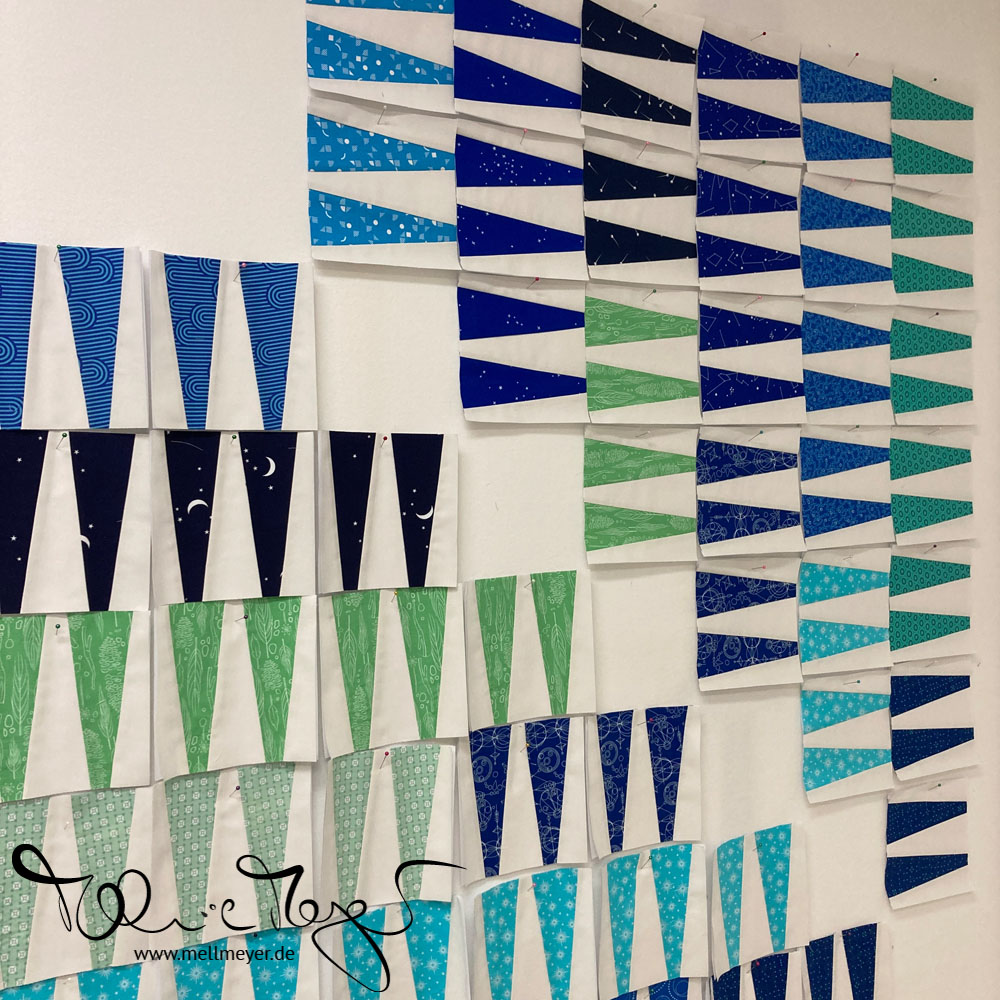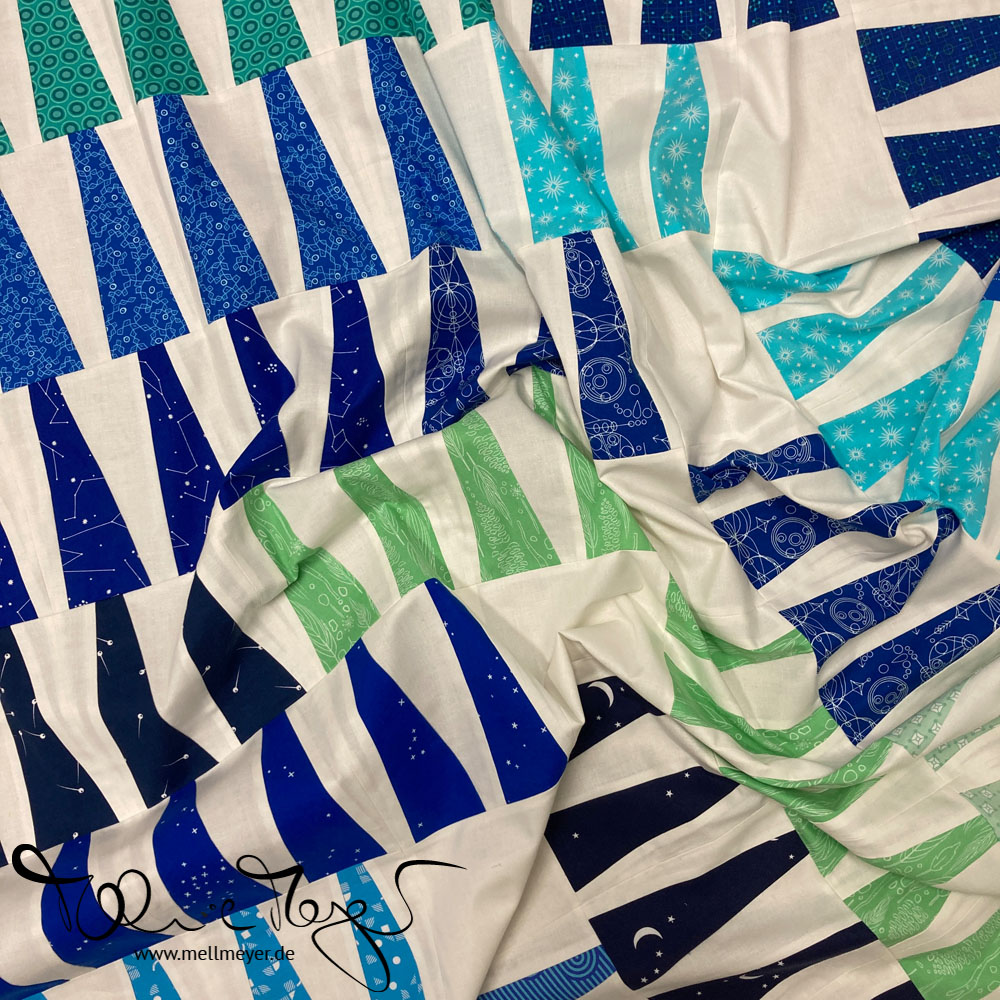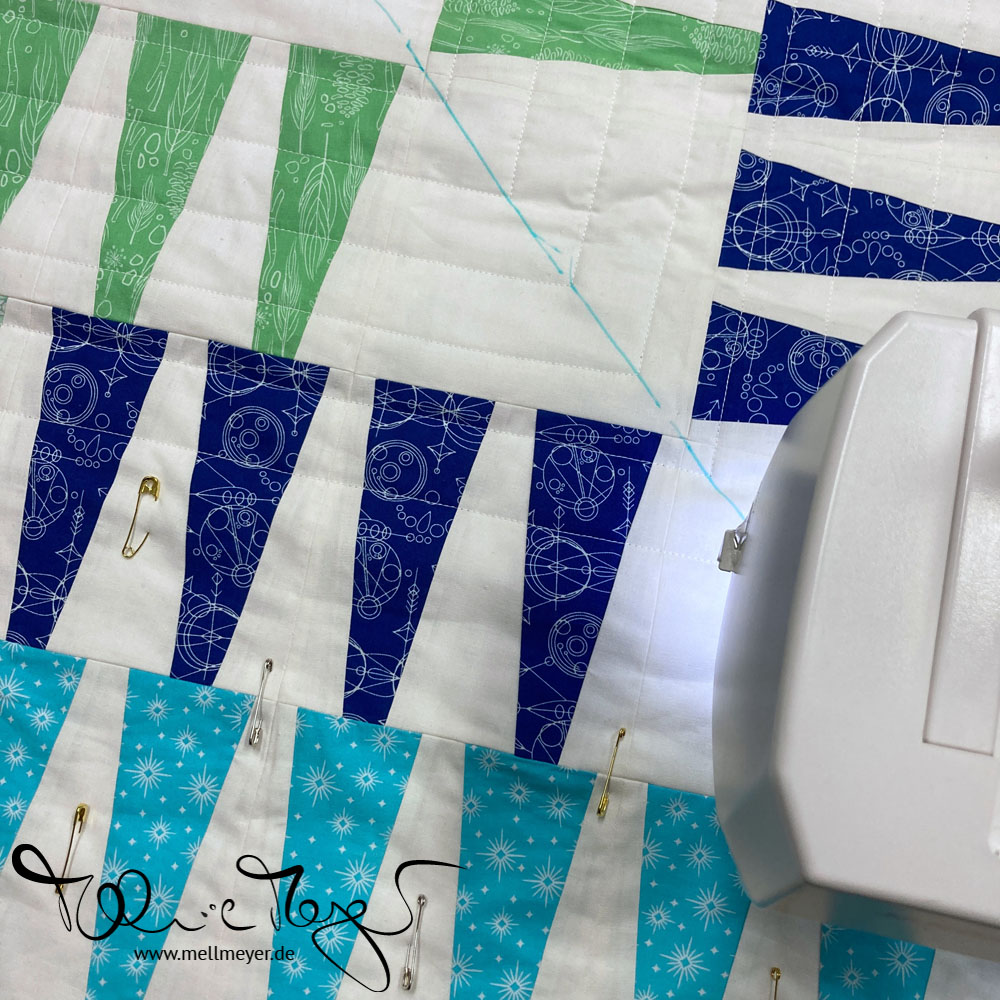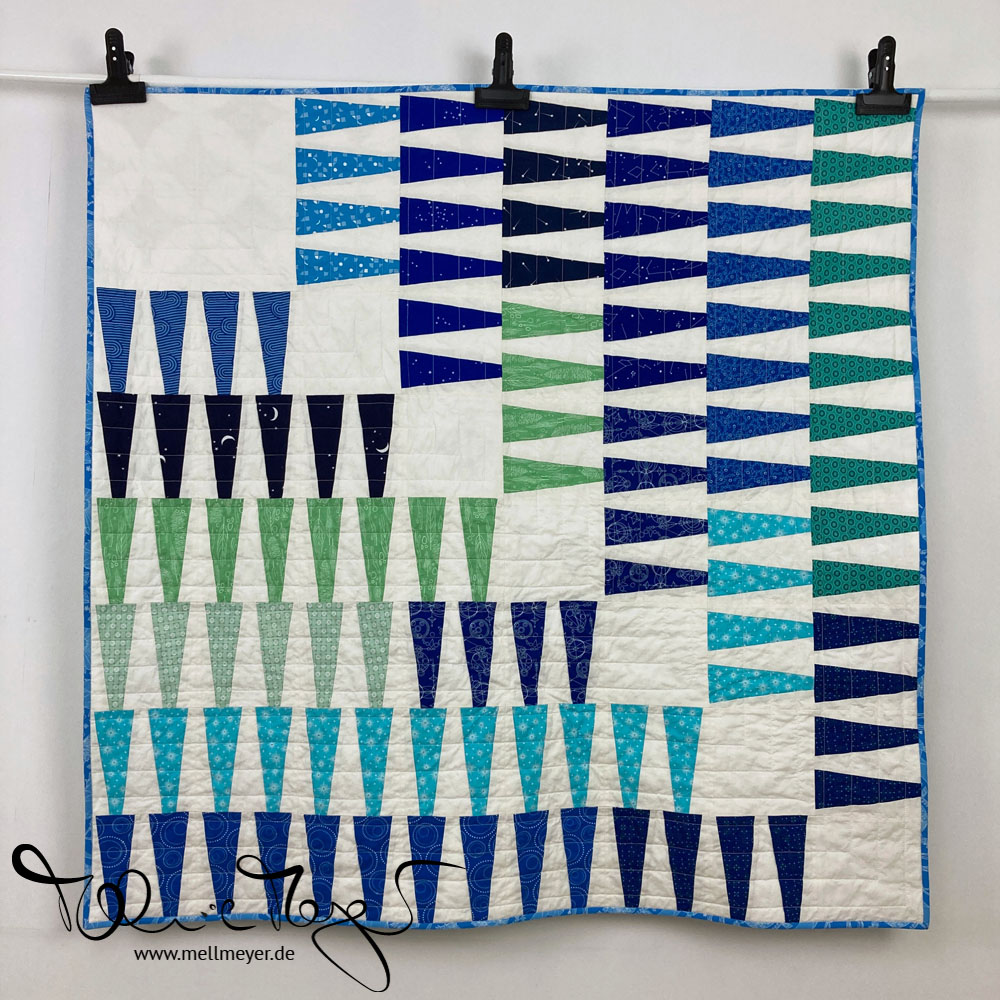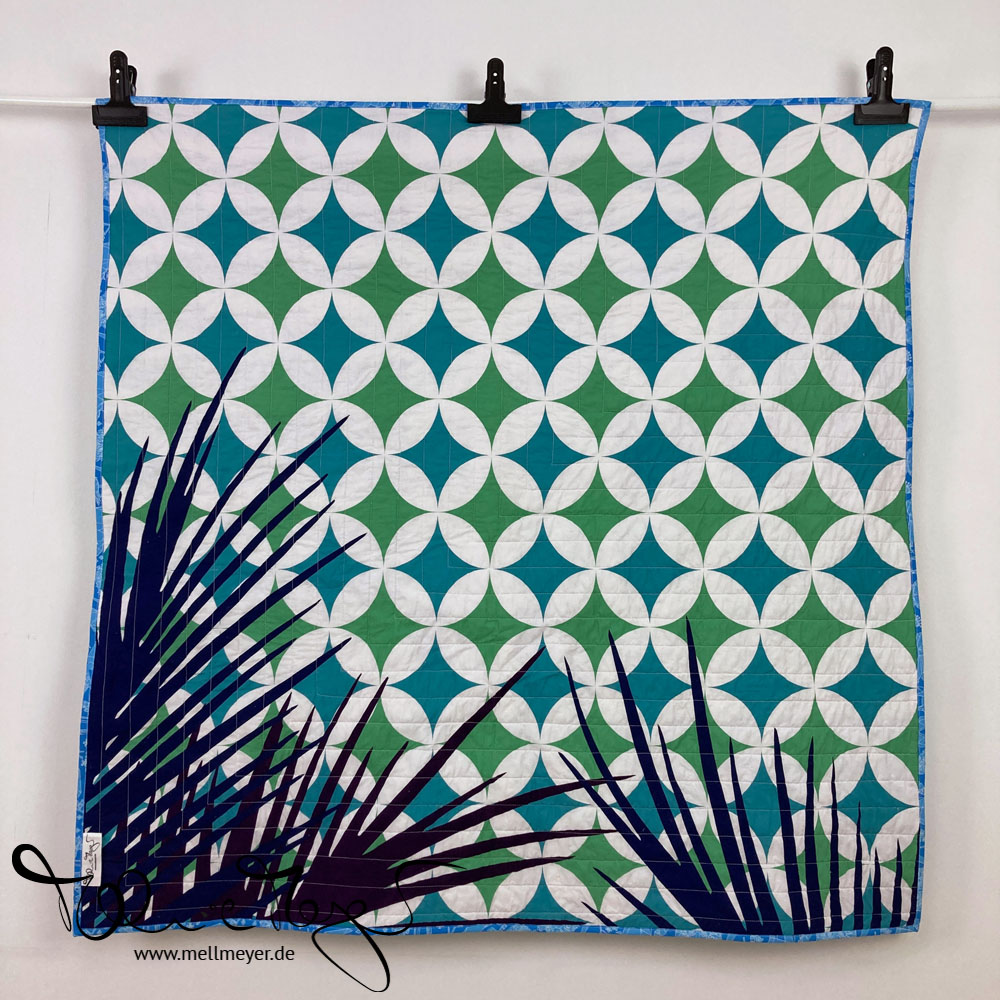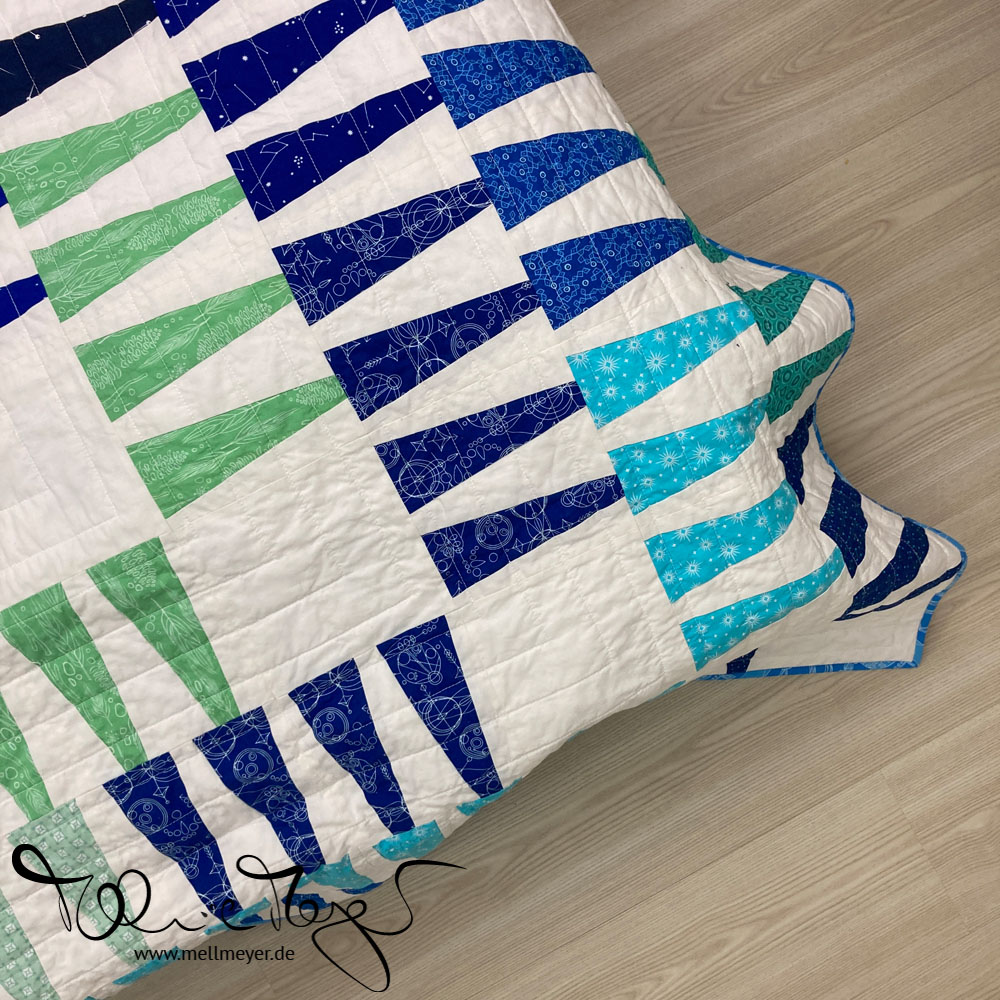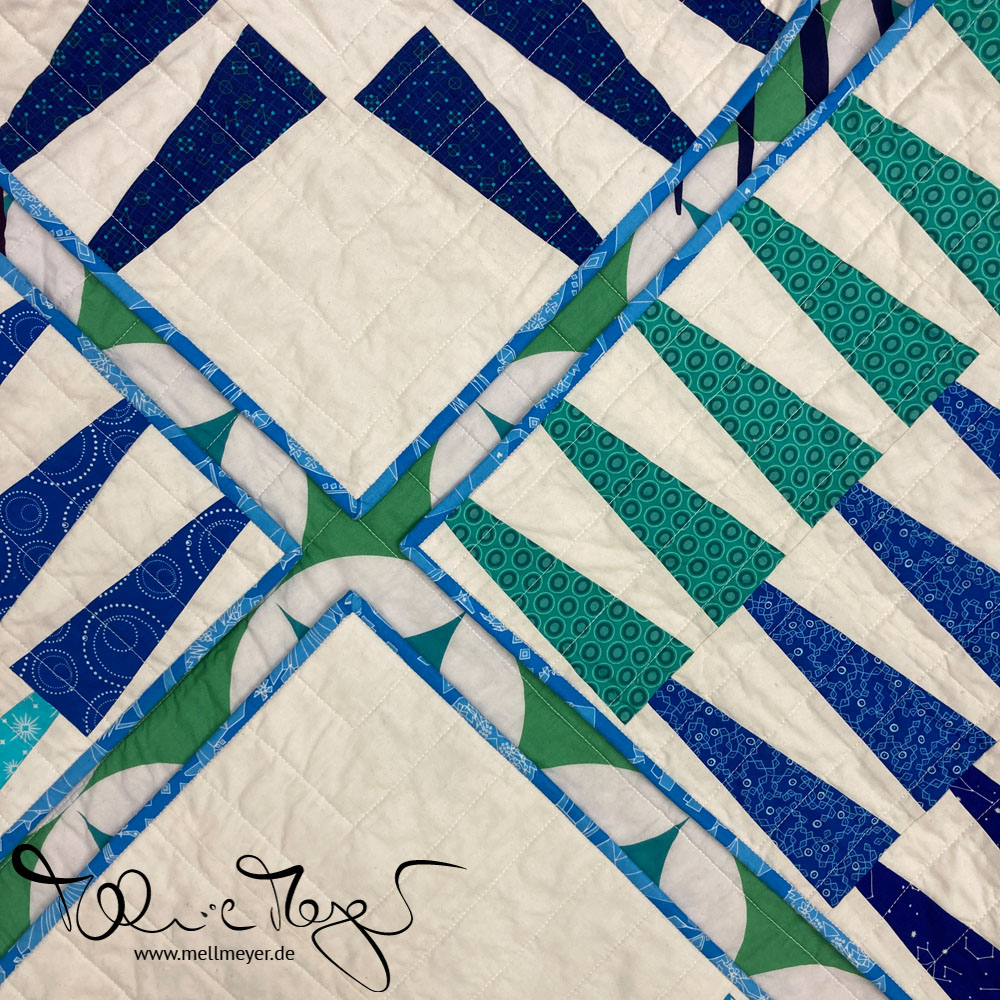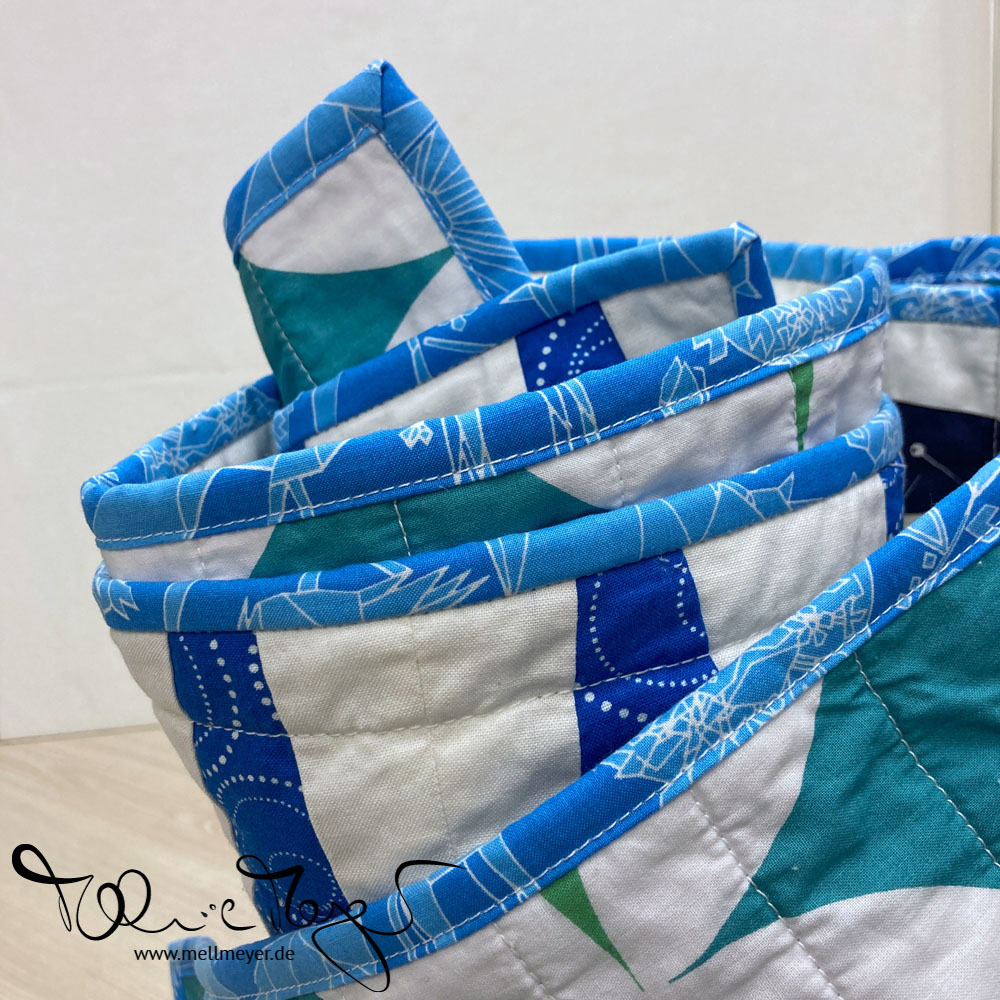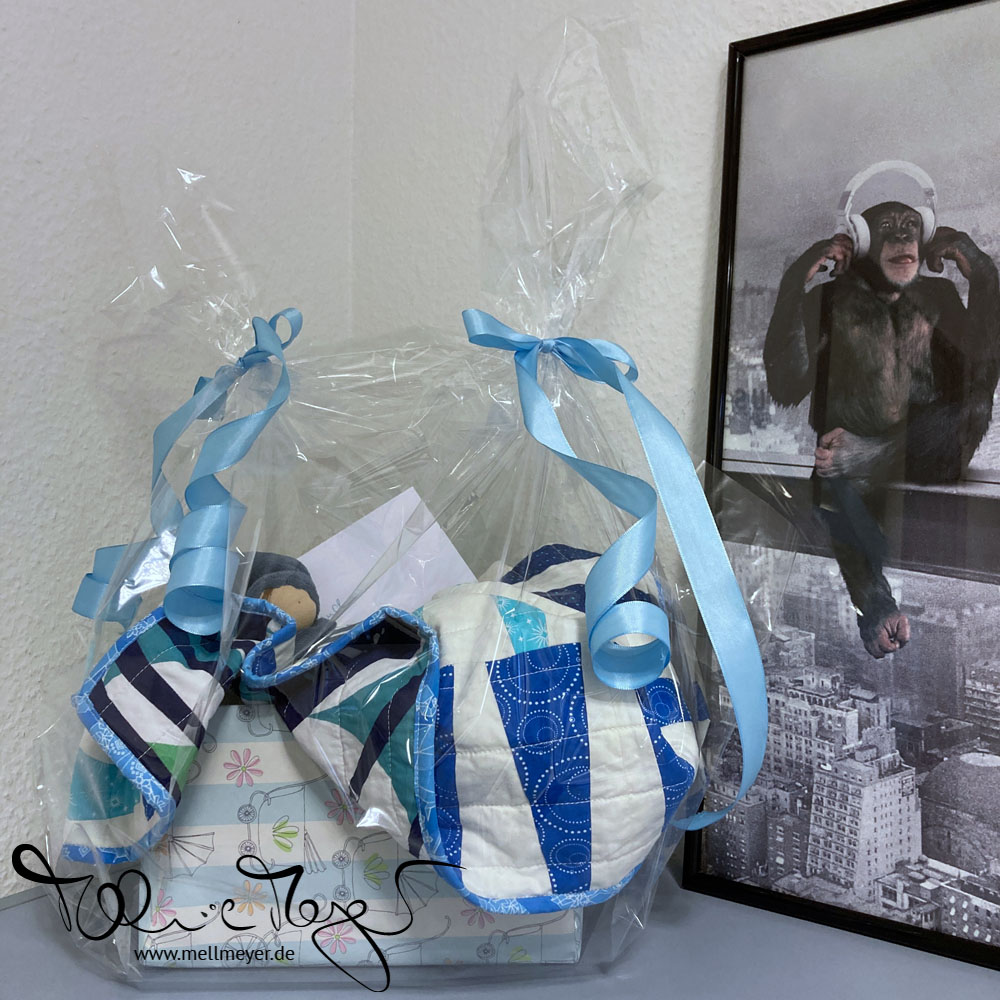 Click on any image to see all pictures in full | as a slideshow.
Name: Frond
Started: 27th of Demeber 2022
Due Date: 24th of December 2022
Completed: 18th of January 2023
Days till completion: 23
Inspiration: This pin of the Frond quilt by Carolyn Friedlander. The pattern calls for a different baby quilt layout but I fell in love with the design from the picture – only later realizing it was a folded quilt ;)
Pattern: Frond
Technique: fpp (foundation paper piecing)
Fabrics: 15
Kona Cotton in Snow for the background plus (14) different blues and greens
Fabric Designers: Elizabeth Hartman, Alison Glass, Tula Pink, Libs Elliot among others
Quilting Design: straight lines in a 90° design
Binding: by machine
Size: approx. 48 inches square (122×122 cm)
Block Size: 6″ finished
Different Block Designs: 1
Blocks: 54 plus 10 plain squares
Units per Block: 5
Pieces Top: 280
Pieces Backing: 1
Final post about this quilt: Frond – Finished!
You can find out more about my progress and process there.
some of the pictures are also from Instagram or progress shots from inbetween
Costs are calculated via my Quilt Price Calculator: Factors are the size & pieces as mentioned above, the presets for a baby quilt including the higher FPP off cut plus 13€ in extras (pattern).
Material
Costs for Fabric:
95.23 €
Costs for Notions:
45.91 €
Total:
141.14 €
Sales Prices
Family & Friends:(Whole)Sale
Factor 2
282.28 €
Quilt Price:Factor 3
423.42 €
Estimated Yardage
Front:
3.15 yd
Back:
2.01 yd
Binding:
0.31 yd
Total:
5.47 yd