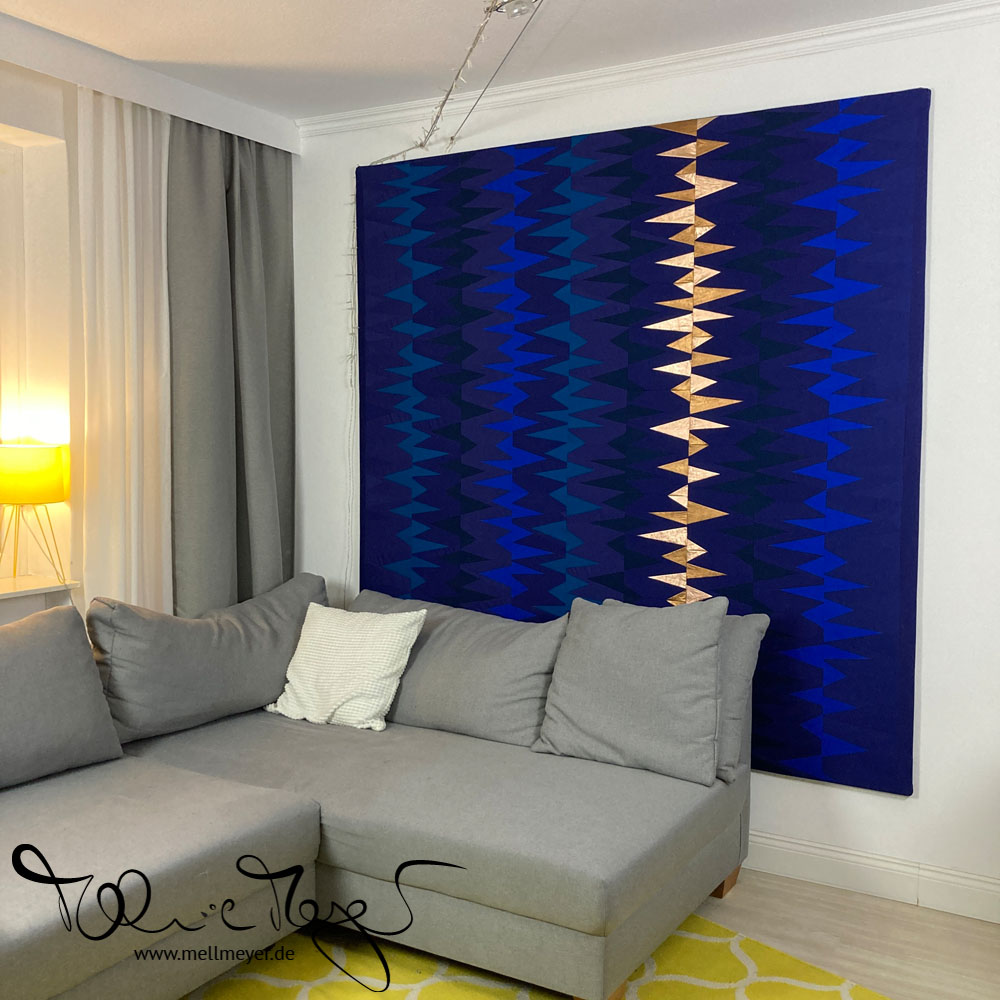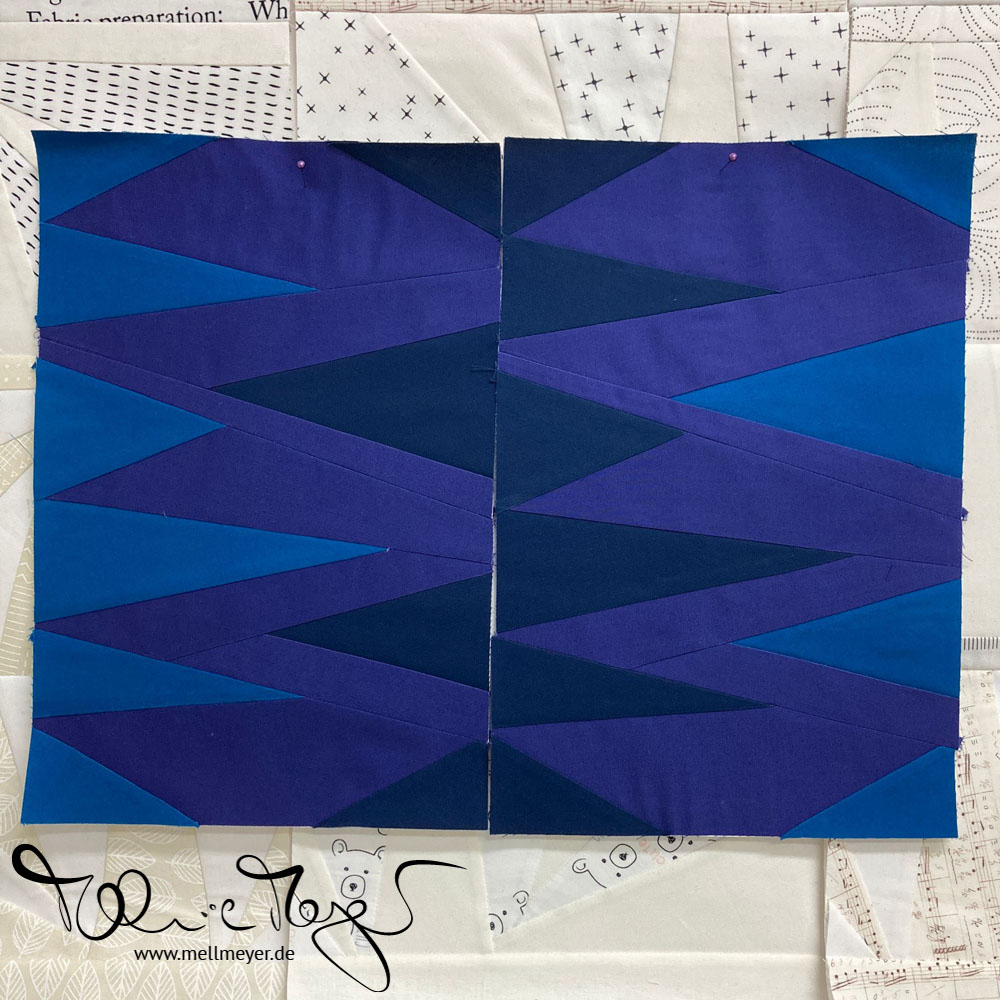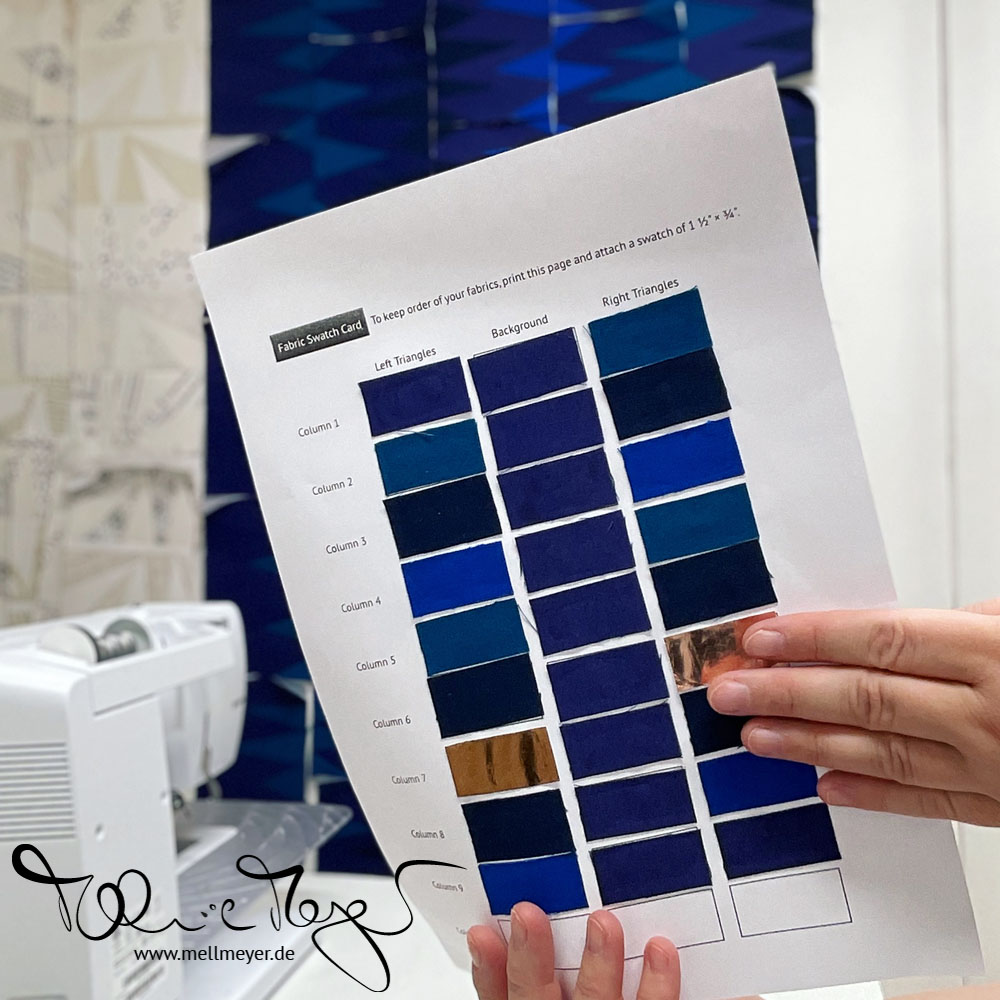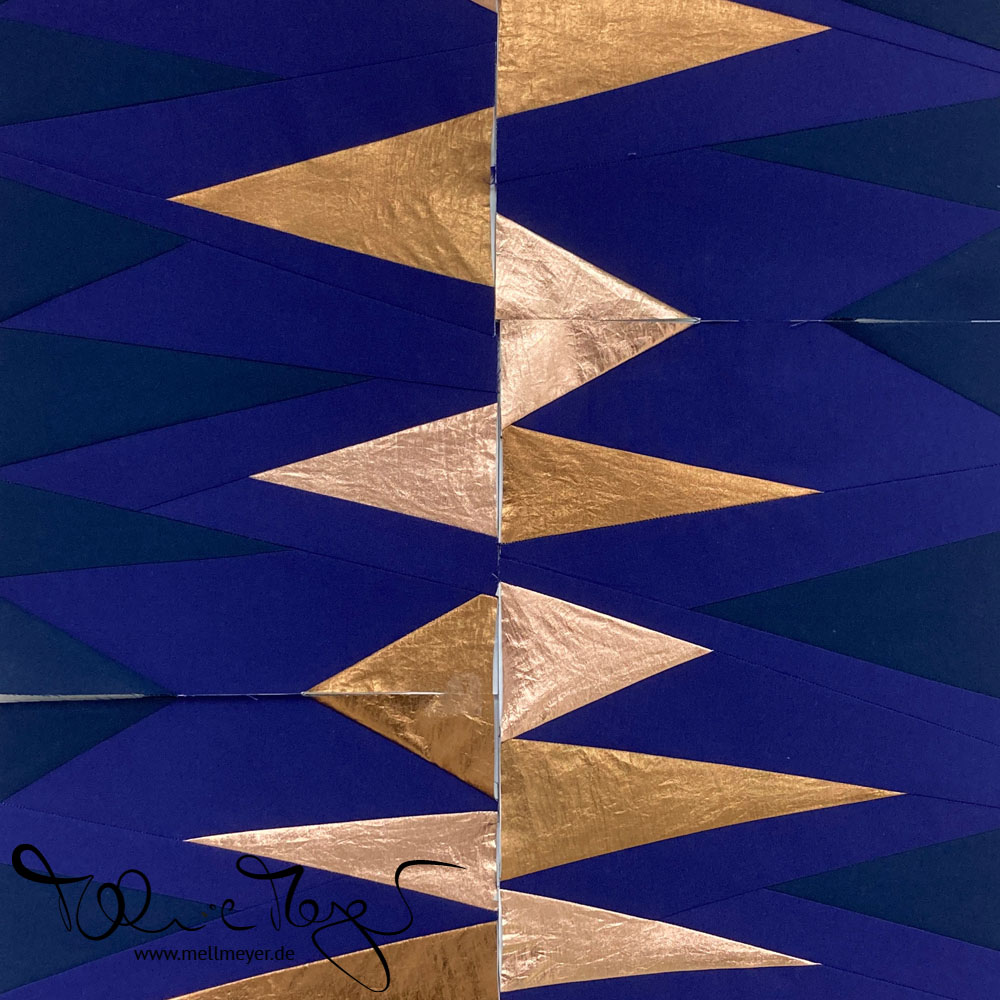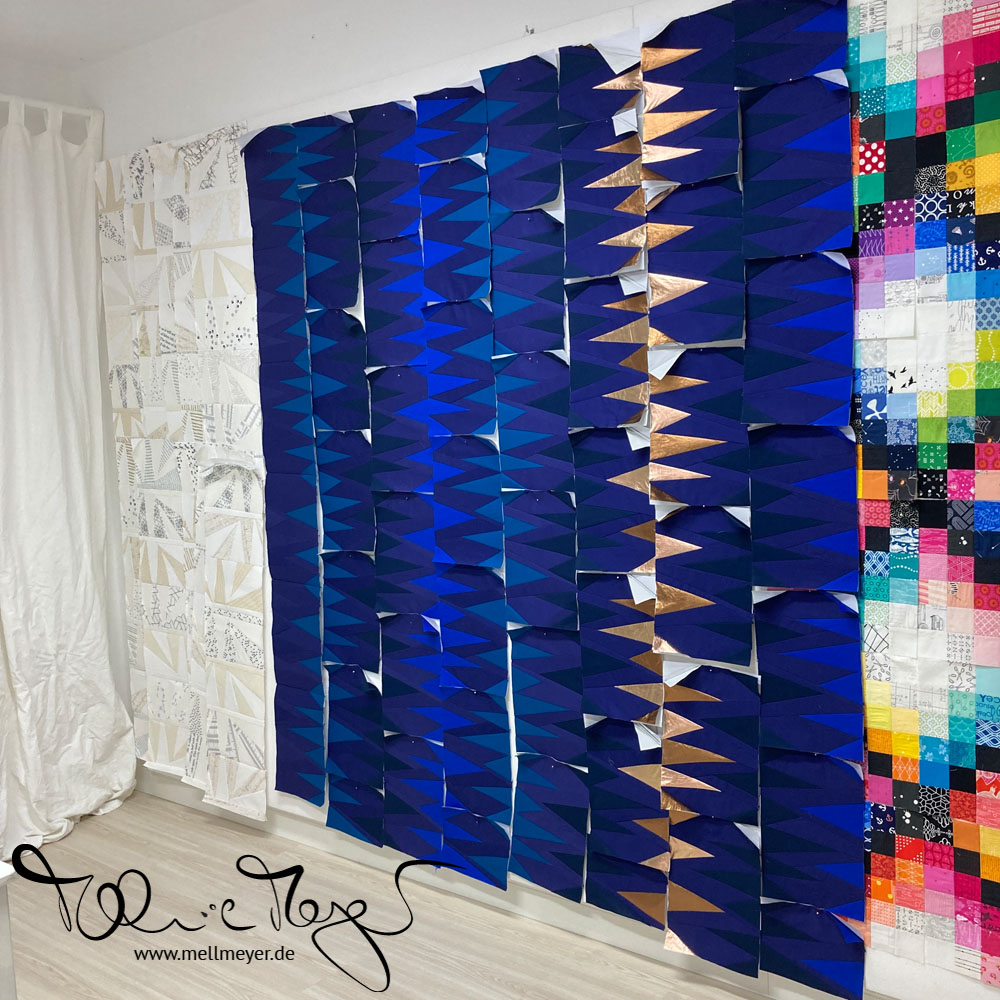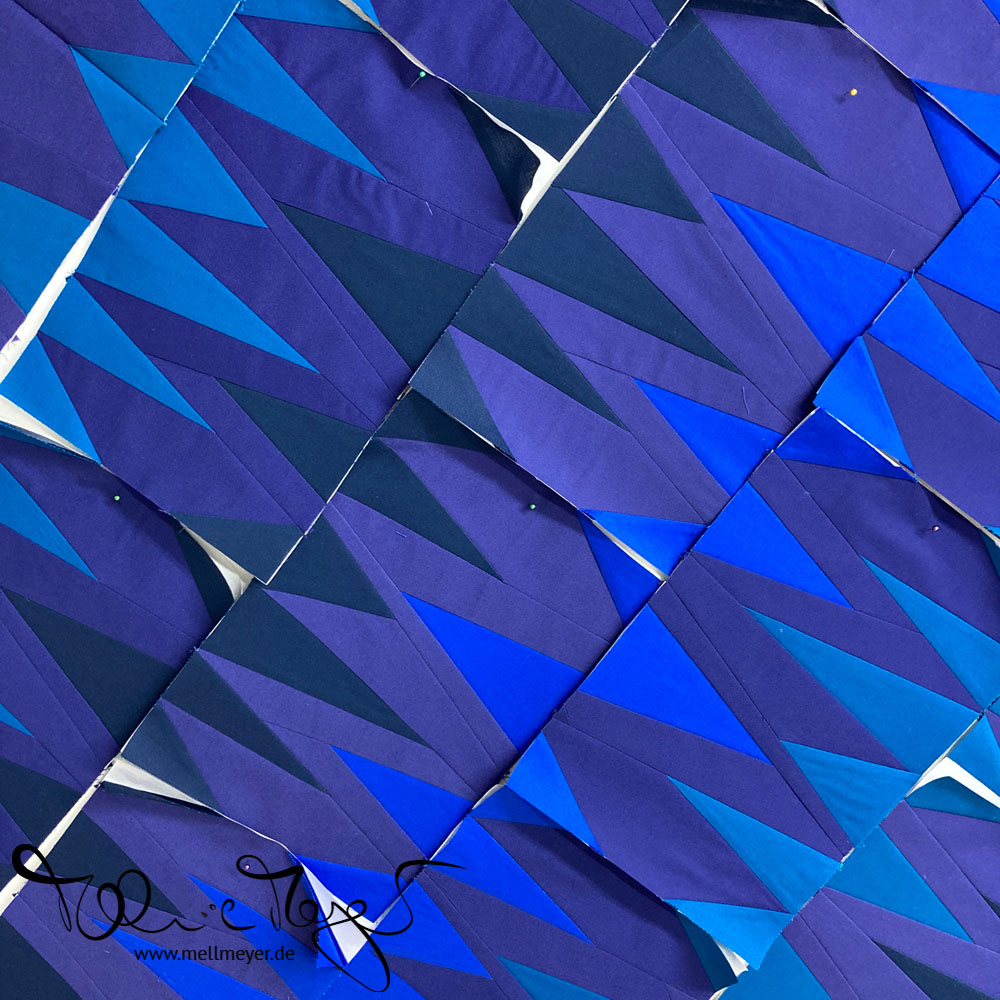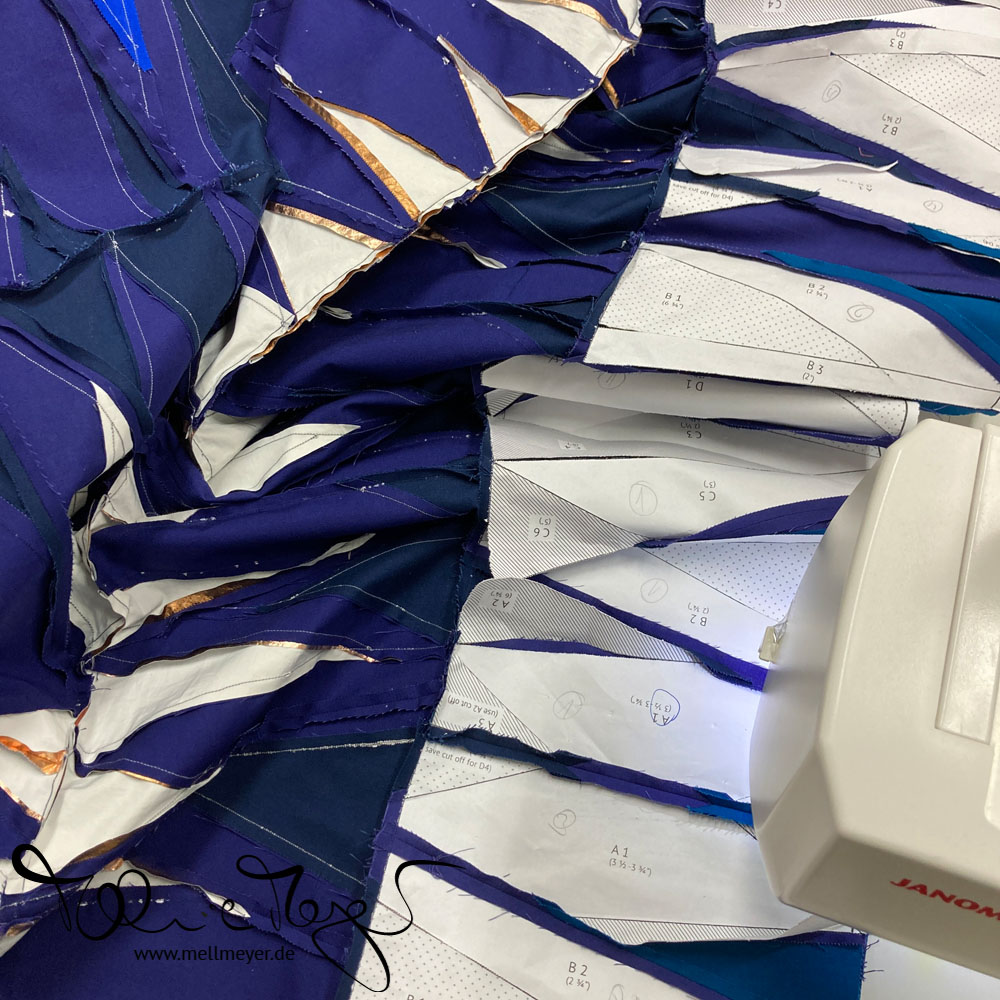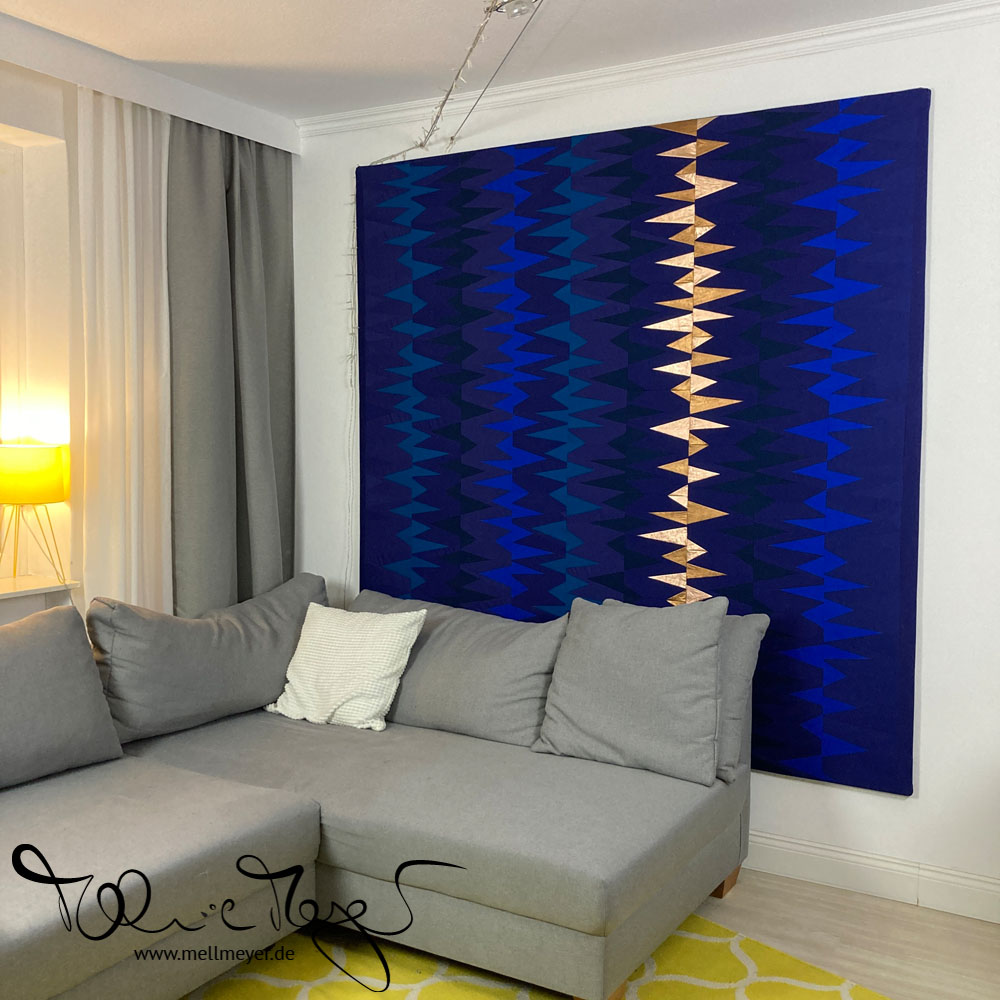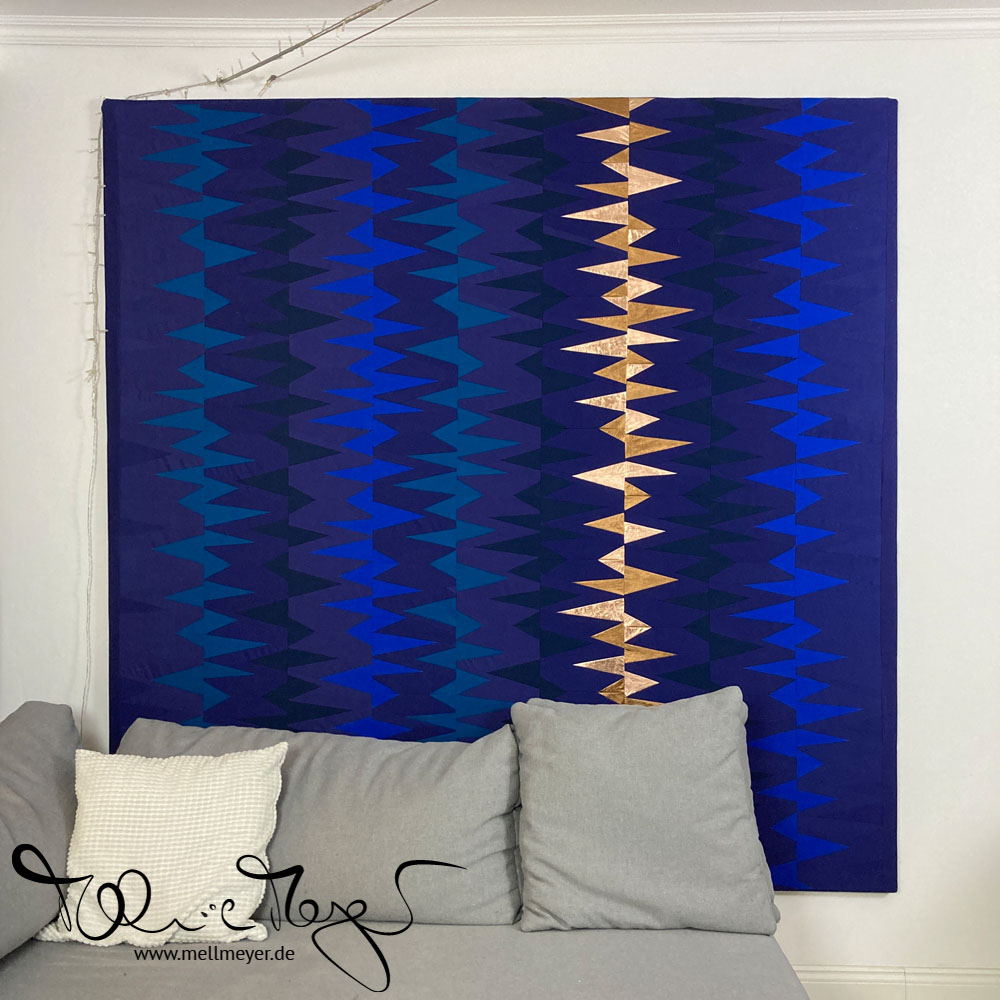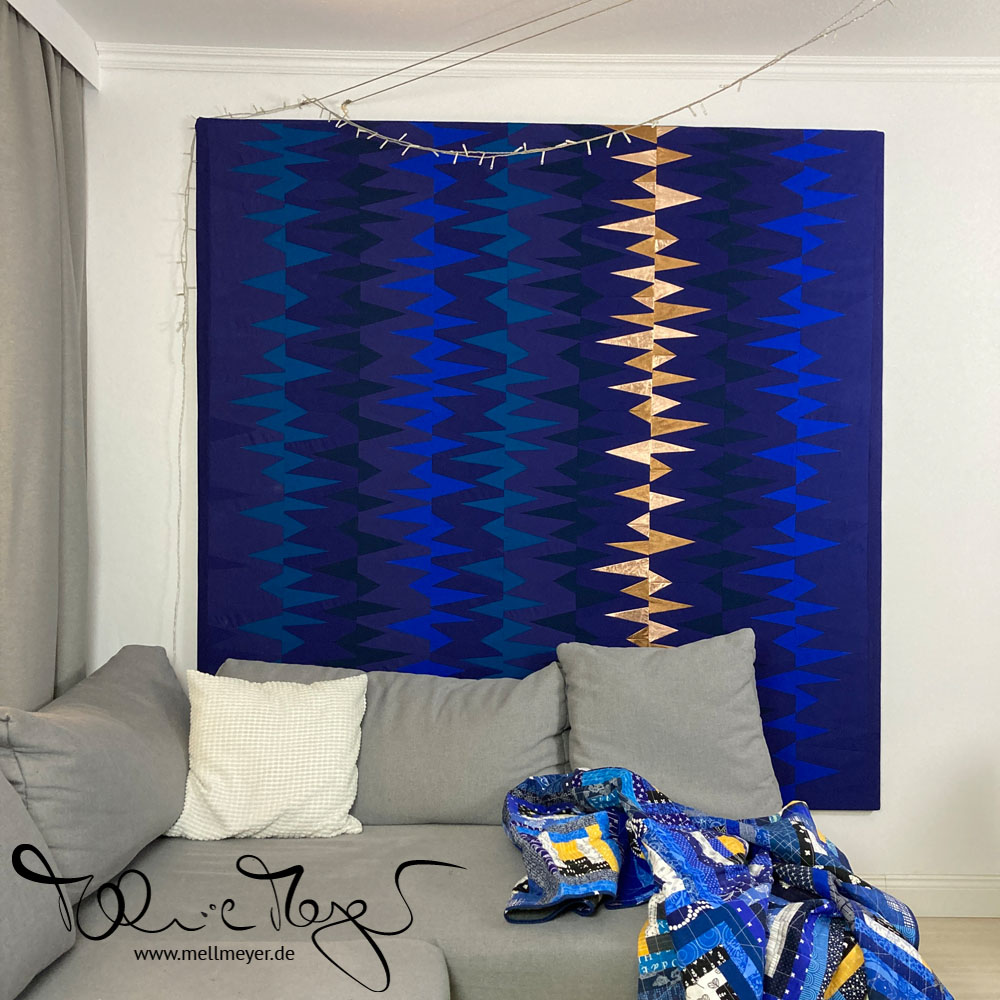 Click on any image to see all pictures in full | as a slideshow.
Name: Spikes
Working Title: Triangles
Started: 2020 (design process), 2022 (sewing)
Completed: 22nd of January 2023
I am currently counting it complete even though it is a quilt top. I know that I will use it as a wall decoration on my wooden frame only due to the metallic fabric which looks good but for me does not make a "use me" quilt to cuddle under. I could of course also quilt it for the wall and maybe I decide to do that later. But for now, this is my decision ;)
Inspiration: This pin and this pin of art by Eloise Renouf.
Pattern: Spikes & Diamonds by myself
Technique: fpp (foundation paper piecing)
Fabrics: 6
(4) blue(ish) Kona Cotton – Ocean, Celestial, Nightfall, Storm – and (2) metallic fabrics – rose gold and copper.
Quilting Design: none
Binding: none
Size: approx. 80 inches square
Block Size: 8.5″ × 13″ finished
Different Block Designs: 1 + 2 half-block designs
Blocks: 50 + 4 sets half-blocks
Units per Block: 17
Pieces: 918

Post about the pattern
Spikes & Diamonds — Early Release Information
calculations are for a theoretically finished project although the project remains in the top stage
Costs are calculated via my Quilt Price Calculator: Factors are the size & pieces as mentioned above, the presets for a queen quilt plus an higher FPP offcut.
Material
Costs for Fabric:
254.48 €
Costs for Notions:
67.41 €
Total:
321.89 €
Sales Prices
Family & Friends:(Whole)Sale
Factor 2
643.78 €
Quilt Price:Factor 3
965.67 €
Estimated Yardage
Front:
8.98 yd
Back:
7.08 yd
Binding:
0.50 yd
Total:
16.57 yd