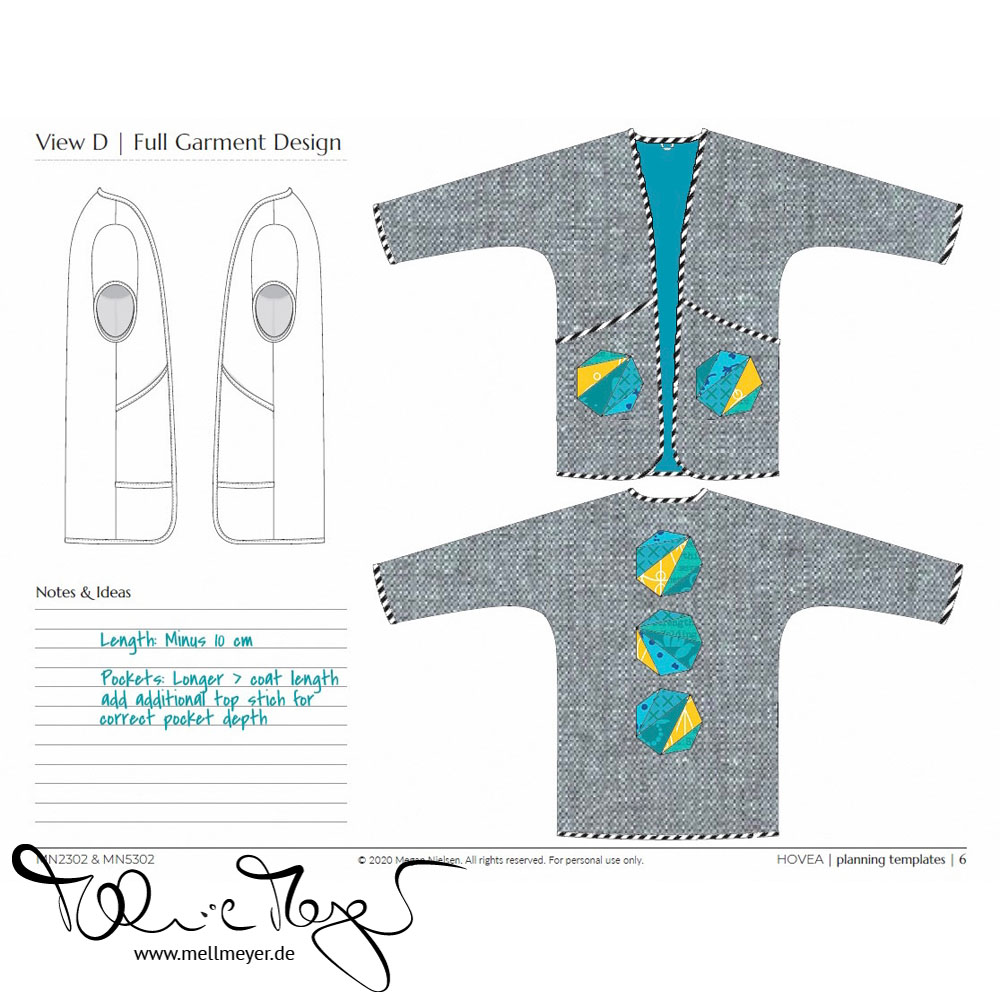 Click on any image to see all pictures in full | as a slideshow.
Some of the pictures are also from Instagram or progress shots from in between
Name: Hovea Coat
Started: 27th of January 2023
Due Date: 20th of February 2023
Completed: 20th of February 2023
Days till completion: 25
Pattern: Hovea Curve Jacket & Coat by Megan Nielsen. There is also a "normal" version available.
Inspiration: The lovely quilted coats by Shannon Fraser. Here is a one – google her feed for more ;)
She also wrote a blog post for the Megan Nielsen blog Top 10 tips from a modern quilter's first journey into me-made clothing which is helpful and included all other links to blog posts about this sewing pattern. Of note is also that you can sign up for the newsletter to get a code for the resource library. That is necessary if you want to download the planning sheet.
Bias Binding Tutorial: Written tutorial including pictures and a video tutorial
Fabrics:
Essex linen in Shale for the outside, petrol-colored Robert Kaufman Shetland flannel for the inside. 5 Alison Glass prints for the patchwork elements. 1/8th inch stripe for the binding.
Quilting Design: straight line by walking foot
Binding: bias, by machine
Size: 16 shortened by 10 cm in length
Block Size: 6.5″ finished for the patchwork elements, template is from my All the Diagonals pattern
Different Block Designs: 3
Blocks: 5
Units per Block: 11
Final post about this quilt: Hovea Coat
You can find out more about my progress and process there.
Estimated Yardage
Total: 7.7 yd