A new little, big wonder has moved into my home: A Janome Horizont MC 8200 QC sewing maschine. Still without a real name, but that won't last. For our first date I have picked up a very old WIP from a class in 2010. A churchwindow – wonky-star quilt.
Picture of the class model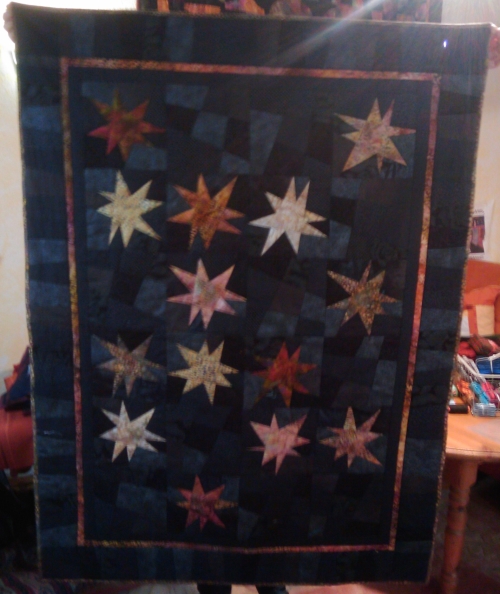 My own blocks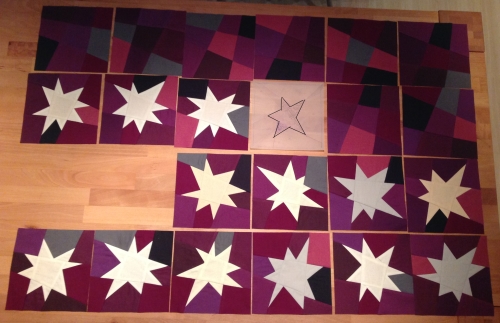 But two questions still remain: Whilst cutting the blocks to a square, three had to be eliminated. So I have those "holes". I am considering to fill them with a smaller wonky star block, as sketched. Do these blocks fit in? And I am still unsure about the opitimal size. Without the border – which I would prefer – the quilt would measure 28 x 42 inches. As I want to sell the quilt on DaWanda cause I prefer different colors at the moment. So maybe a new baby or a toddler would enjoy it.Is that enought? Or too small? Should I make more blocks or add a small border like the utmost one of the model?
Always those questions – do you have the same problem with deciding these "small" things as well?