I will now join my first quilt along, yeah! Elisabeth from Oh, Fransson! is hosting it for her new pattern. The informational post for the QAL is here. So I have just in time picked my fabris. I have ordered quite some kona cotton solids wanting to do a solid version as well. I have ordered a quarter meter of every fabric of these collections: Elisabeth Hartman, Summer '13 (the new colors of 2013) and Patchwork City Summer. From this quite impressive stack I have picked a new combination. Unfortunatly I have forgotten to order a new color card. So I don't know all my colors. I will add them later.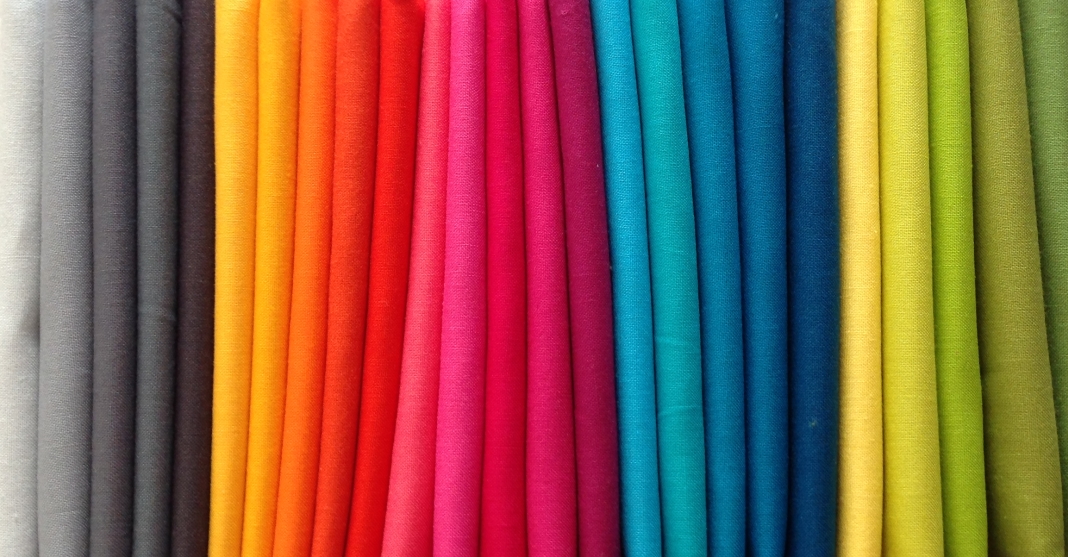 I have choosen yellow/orange and pink (warm colors) & petrol/turquoise and green (cold colors). My neutral group is grey. Almost like the original – but first I like the original a lot – just not so much the purple – and second I have enough white and grey for the additional fabric borders and accents from art gallerys basics here already.
In Elisabeth tutorial you are supposed to work with fat quarters. I was unable to buy all my fabric in fat quarters so I hoped to be able to adjust the cutting chart. I think I have found a way to fit all parts in a 9 inch x 42 inch fabric strip which equals a quarter meter or quarter yard fabric strip. If I have made a mistake, we will see when I am cutting this week. But because of doing it in InDesign I am hopefull and there is still a bit of wiggling room left :)
For everybody who want's it as well – here is the chart.
(Right click and save to see it in a larger version.)

29.07.2016 Edit:
I finally managed to look up the colors I used :)
And the result was quite unexpected to me, I would have guessed that I had used more of the pattern colors.
Violet(ish): Punch – Brt. Pink – Valentine – Pomegranate – Cerise
Orange(ish): Sunny – Papaya – Torch – Tangerine – Flame
Green(ish): Canary – Wasabi – Peapod – Bonsai – Grass
Blue(ish): Peacock – Breakers – Cyan – Oasis – Celestial
Gray: Shadow – Med. Grey – Graphite – Coal – Charcoal