I am currently trying to catch up with my two big projects – the technicolorgalaxy Skill Builder BOM Quilt from Pile O' Fabric and the aviatrix quilt from Oh Fransson. Here are my latest progress pictures.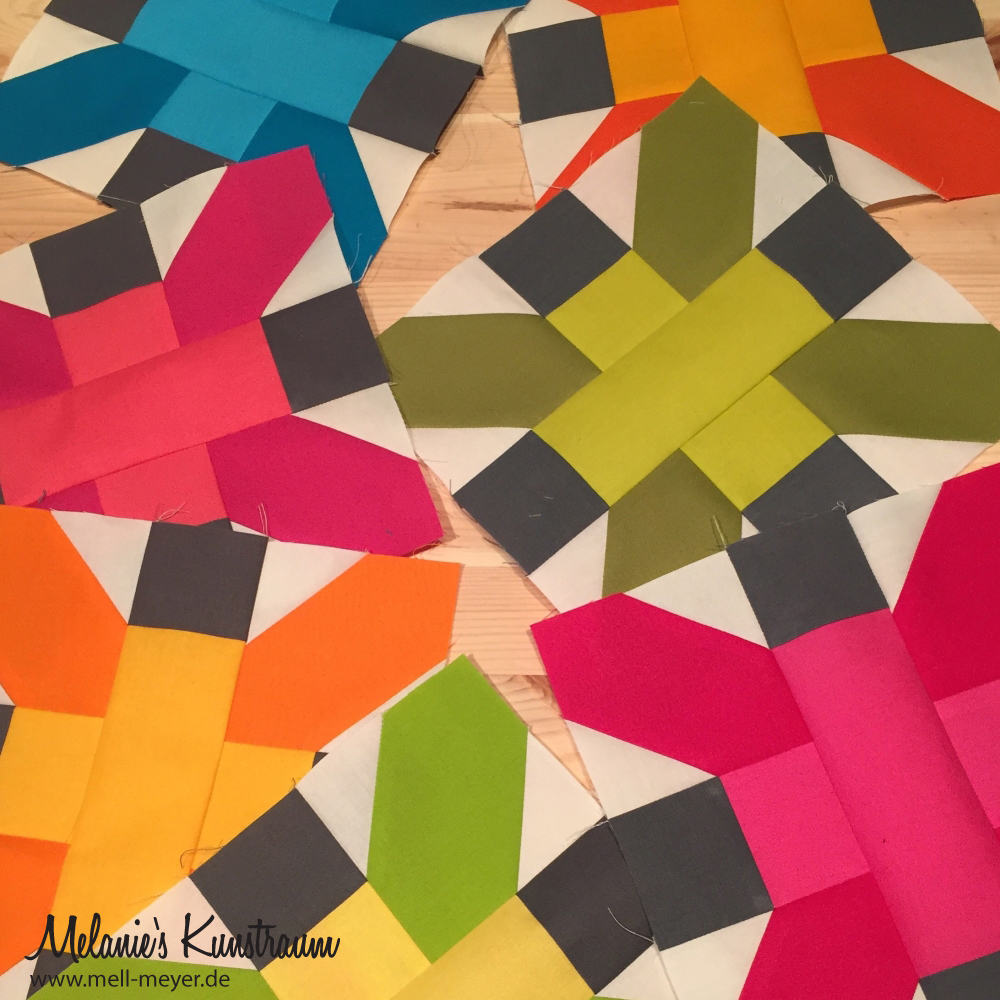 For the aviatrix I have now finished 7 of the x and plus blocks for border 3.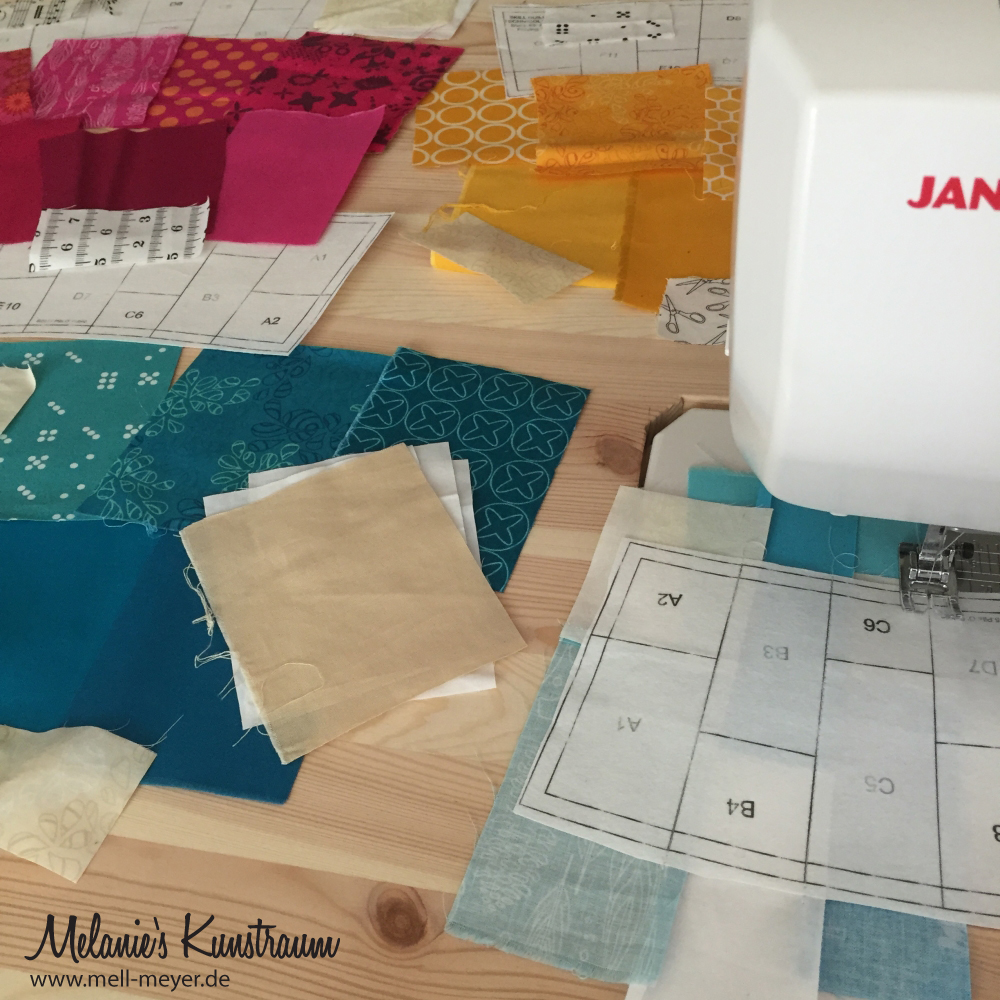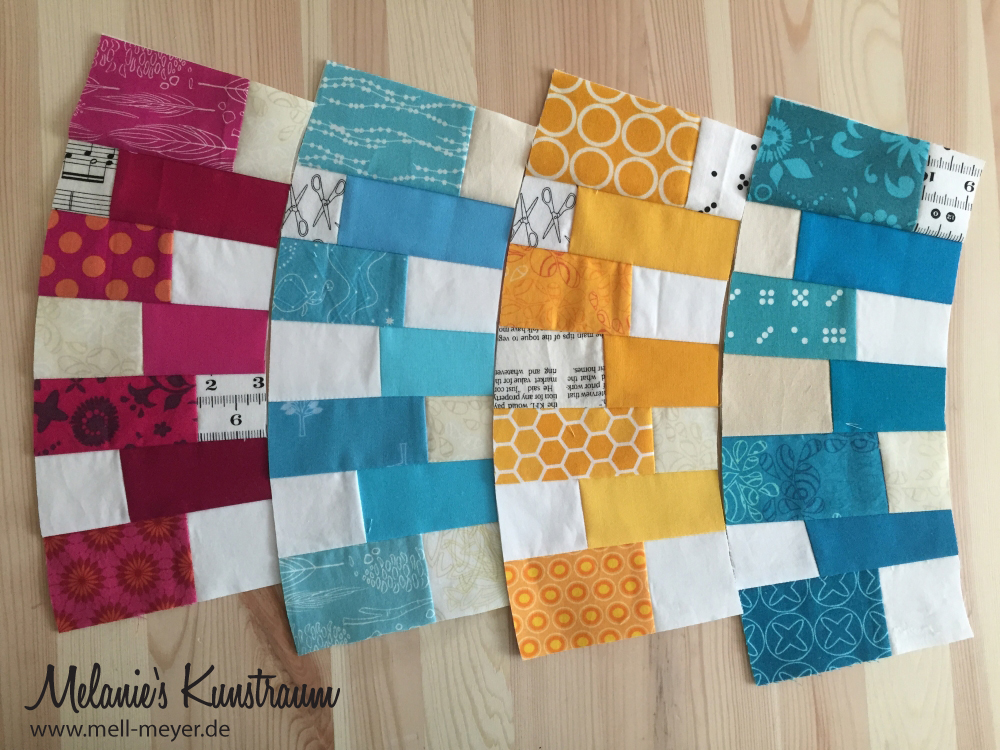 And these are the piano key blocks for the third month (april). In terms of piecing just a bit behind but so terrified of deciding on the QAG method for quilting. Any encouragement or advise?
And of course I have started a new (bag) project with these fabrics. More on that probably next week. Sneak Peak: It is going to be a Poolside Tote from Noodlehead.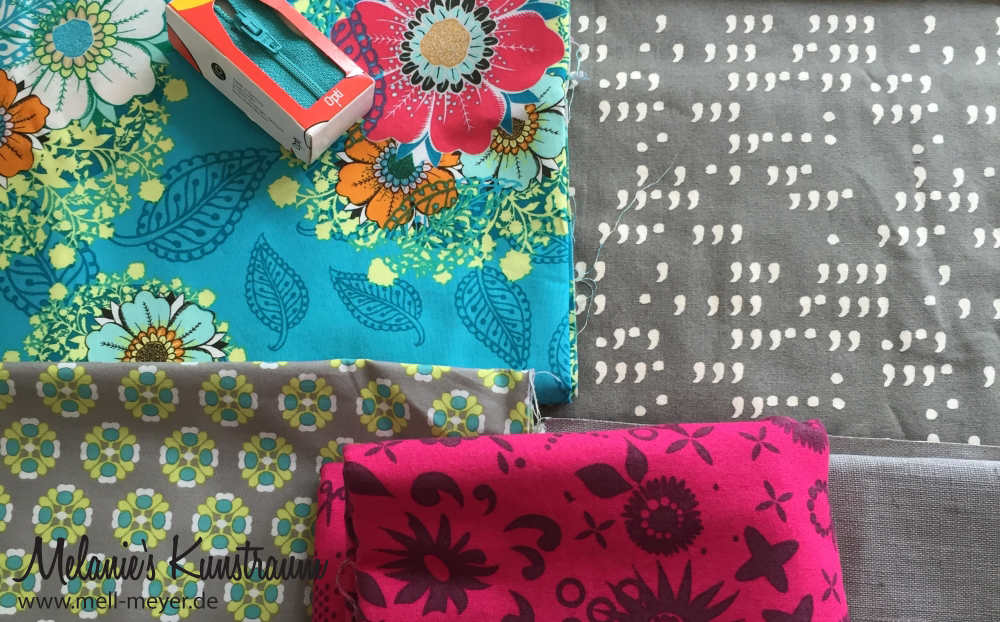 Linking up at WIP Wednesday @ Freshly Pieced