A finish! Nr. 6 on my list of proposed finishes for this quarter is done and gifted. #happy The baby girl Felia born in January; daugther to a friend of mine was already waiting for her quilt.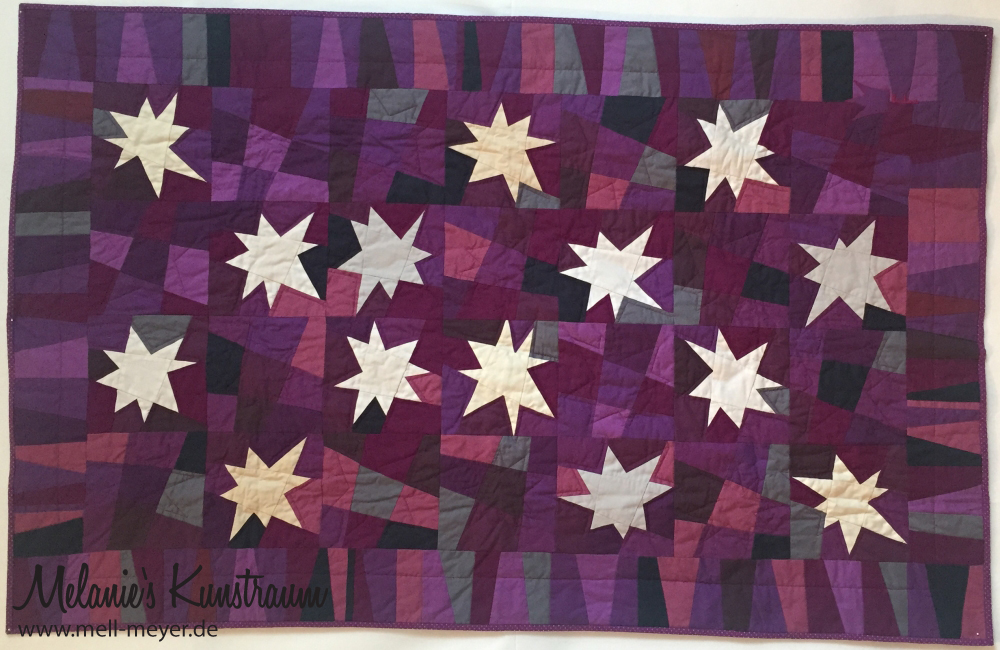 The up's and down's of this quilt are quite a story. It started in 2010 with my first patchwork class. I enjoyed the class and the pattern but due to my lack of sewing routine, it was ignored for quite a while and almost discarded because I did not like the colors anymore. I pulled it out of my pile of WIPs to practice in February 2014 when I bought my real sewing machine. Still it never made it to the top of my list.
When I found out later in the year that my friend was having a baby girl, I remembered these orphaned blocks. My friend likes purple and I was curious if she would like to have this project as a baby quilt. It would not be a surprise then but I am currently more comfortable with knowing if I am on the right track beforehand.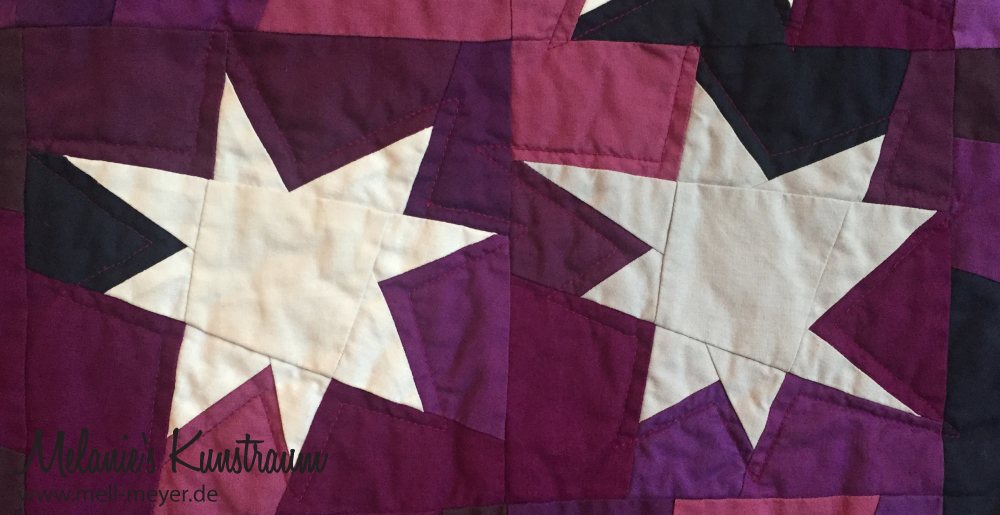 So I made more blocks to fill the gaps, and added a wonky border. The quilt is now roughly 75 x 145 cm big. The perfect size to use it as a bedspread for a toddler size bed later on. The quilting echoes the stars and draws additional stars in the blank wonky blocks. I had to practice a new technique – burrying threads. It felt like a million! If someone's like me and looking for a video: This tutorial uses a "thread sling" to pull the tails in without threading each and every one. It was a big help to me – though I am still quite slow, it is more enjoyable then threading those million threads :)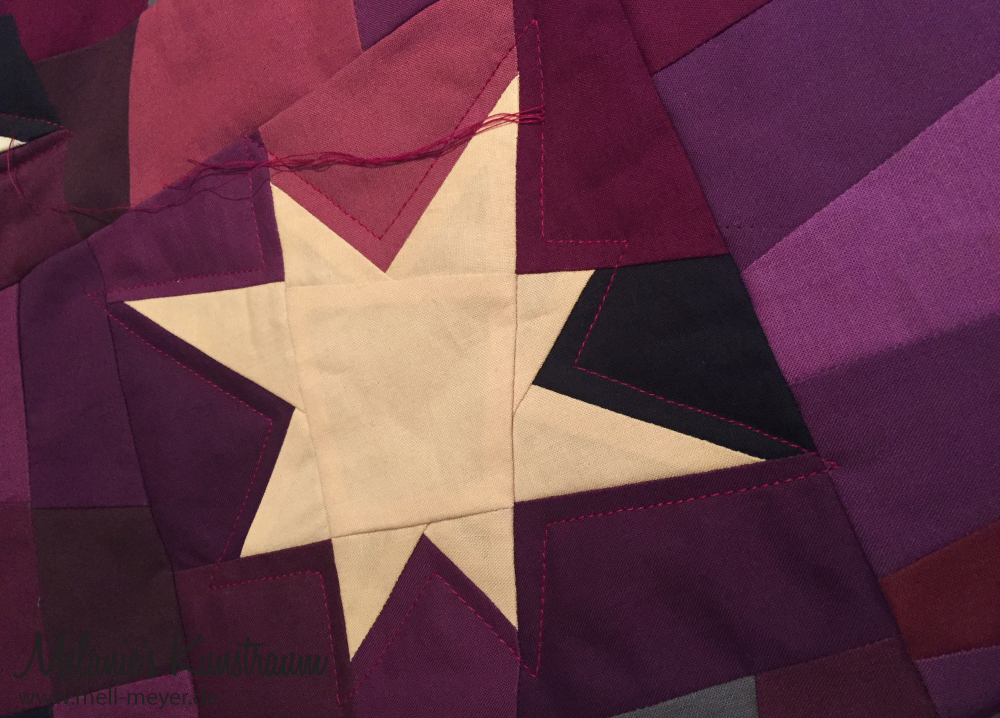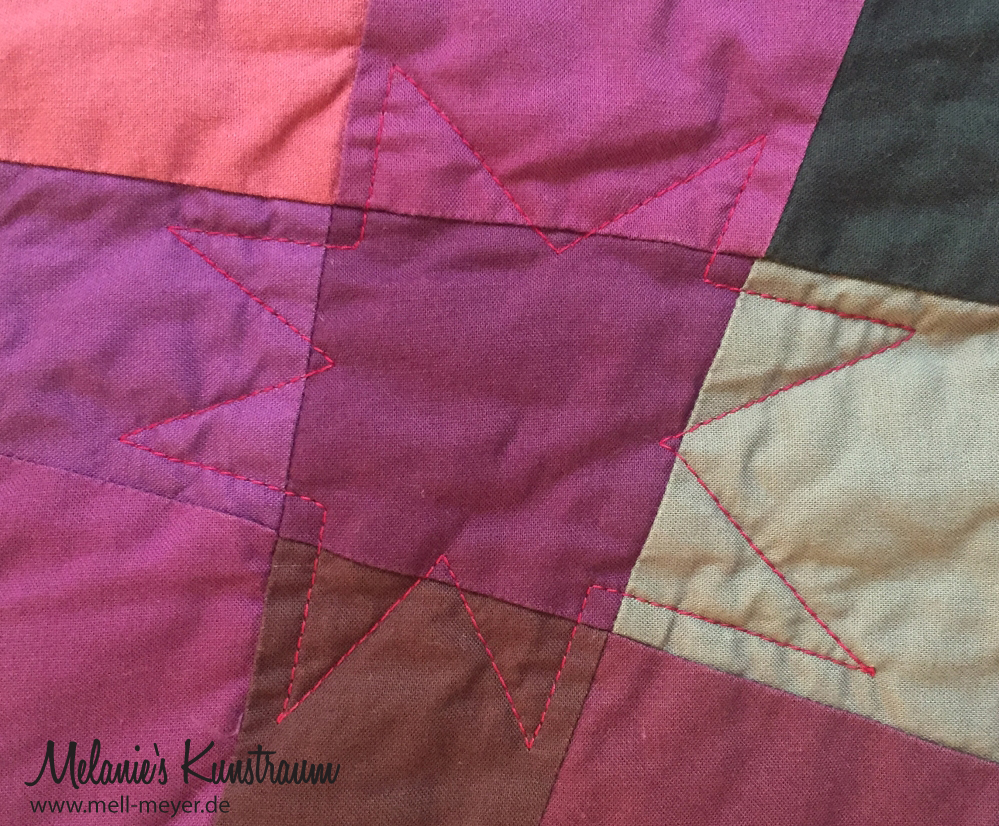 Compared to deciding on the quilting design for the main top, figuring out something for the border was … work. At first I wanted stars there as well, but then the quilt would not have been finished in 2015. So I considered a staight line but thought "hey, those fancy stiches on your maschine… maybe a big zigzag will look good and like star points". #badchoice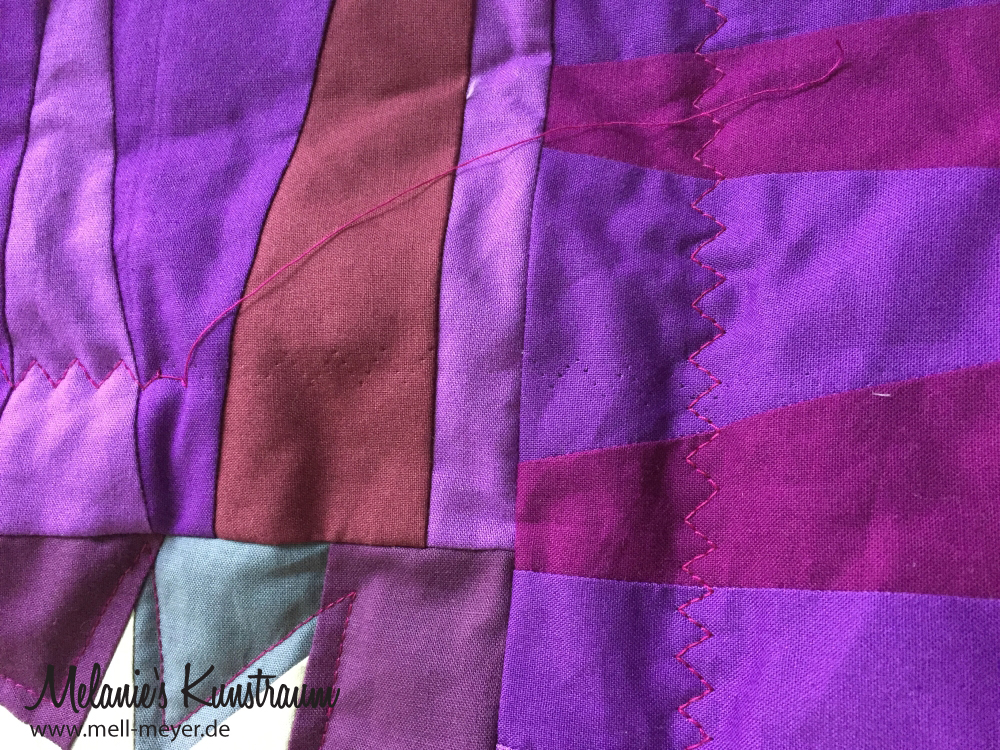 Besides of looking totally not like my vision at all, I ran out of thread in the middle of one side. After some more days delaying the inevitable, I started to rip out all my quilting in the border – almost all three sides. Two hours later I had a sore neck and a million purple-magenta quilting thread pieces on my couch. In the end I went with the straight line and liked that a lot better.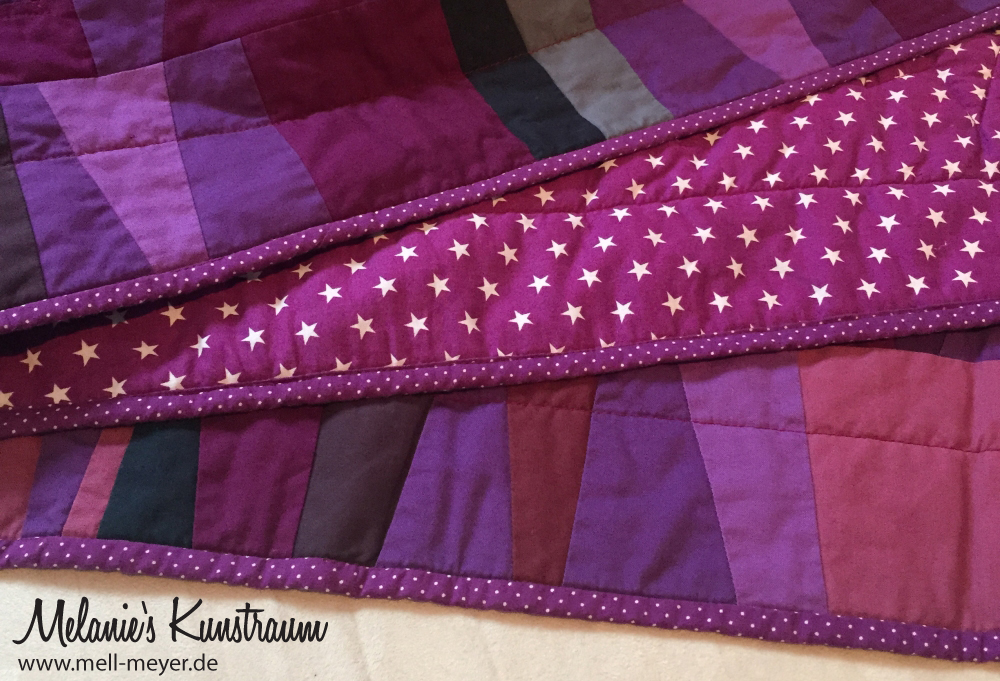 I used a one piece backing fabric – purple with some more stars. :) The binding is a simple dot fabric; again in purple. I like how the dots add a bit of pepp to the solid top without beeing too distracting. And although it may not be totally perfect I like how my binding came together. I really feel and see the improvement. #proud
As a nice embellishment I added the baby girls first letter and a princess crown in one corner. And I used the first one of my new labels on the back of the quilt.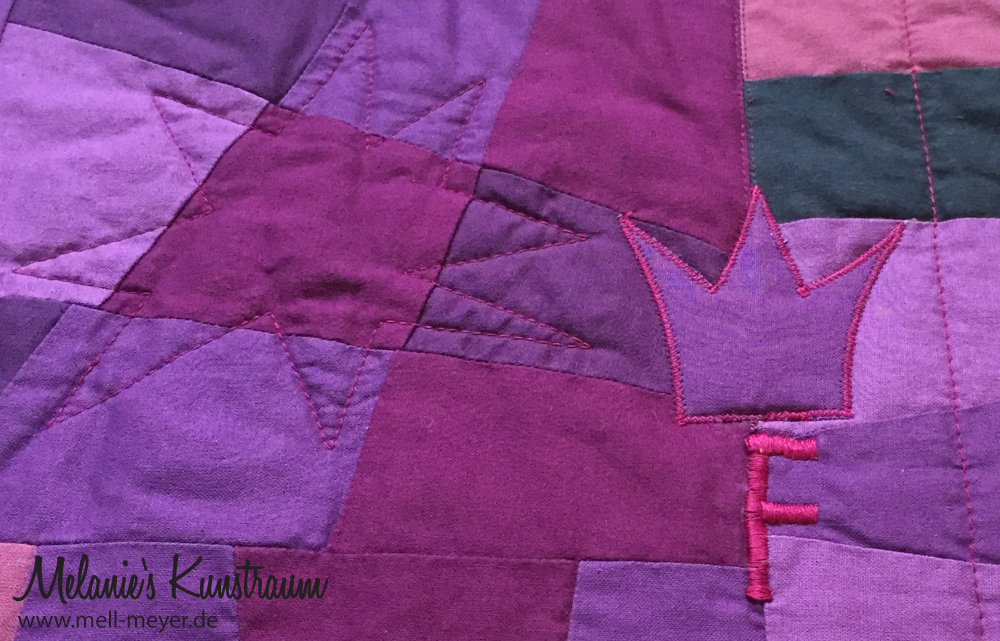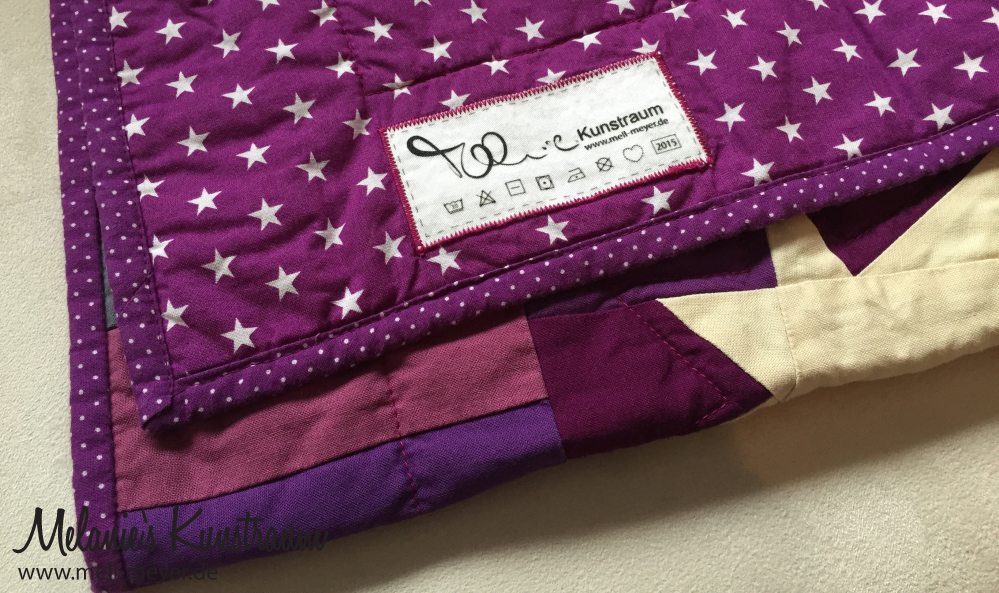 PS: To keep it real. The embellishments have been a I need to fix a problem add on. The top and border separated at that seam after washing – no idea why. Maybe the fabric shifted while sewing and the seam allowence was off? Or I stretched it too much while basting and the seam broke? I did not want to unpick all quilting of the border and the binding again, so I fixed the "hole" this way.
Keep your fingers crossed that it will hold now!
Linking up at WIP Wednesday @ Freshly Pieced.