It appears I am currently working on all and nothing.
Quite early after receiving the instructions for my first bee blocks, I started them … but I had a problem with how my printer printed the pattern so … Well I got stuck.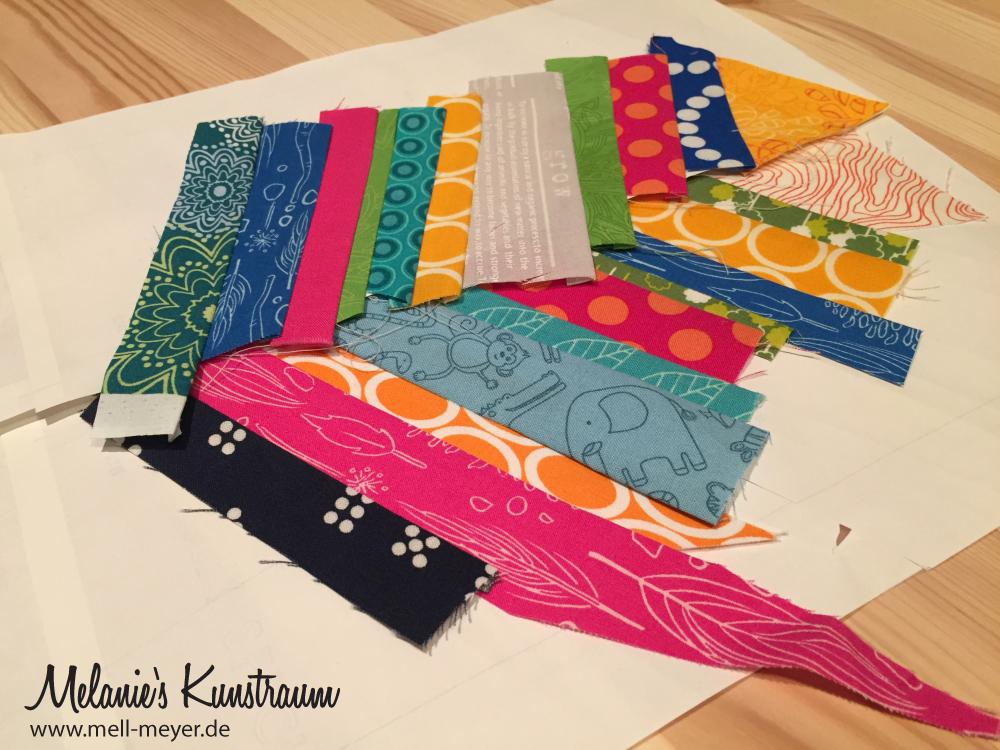 So after that I grabbed some four-patch blocks from an old WIP I wanted to transform into the disappearing four-patch pattern. I considered the cutting and found it not suitable. Then I remembered this quilt and decided to do something like that. So I started cutting the four-patch into smaller pieces to make more, smaller four-patches. Who said quilters aren't crazy? :)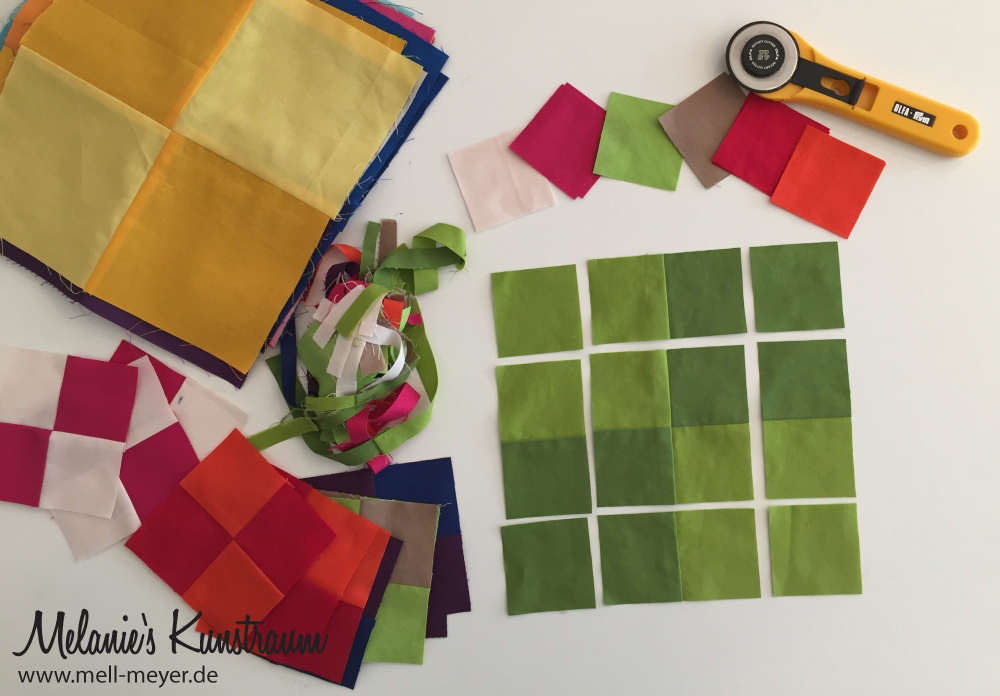 Well after this little mess, my sewing time was up till our next "Modern Patchwork Treffen". That's a sewing meeting Allison from @ Campbell Soup Diary & I started – and if you are from Hamburg or Northern Germany and interested … well we are happy to hear from you!
As I am still way behind on the Skill Builder BOM, I took that WIP with me. Especially since it meant, I could leave the machine home this time. Carrying 13kg up and down three flights of stairs is quite a workout. So I "glued" my first orange peel block using an iron adhesive called Steam-a-Seam (Lite). Actually I glued them on a white fabric first and then on the background. I want to prevent the background fabric from shining through.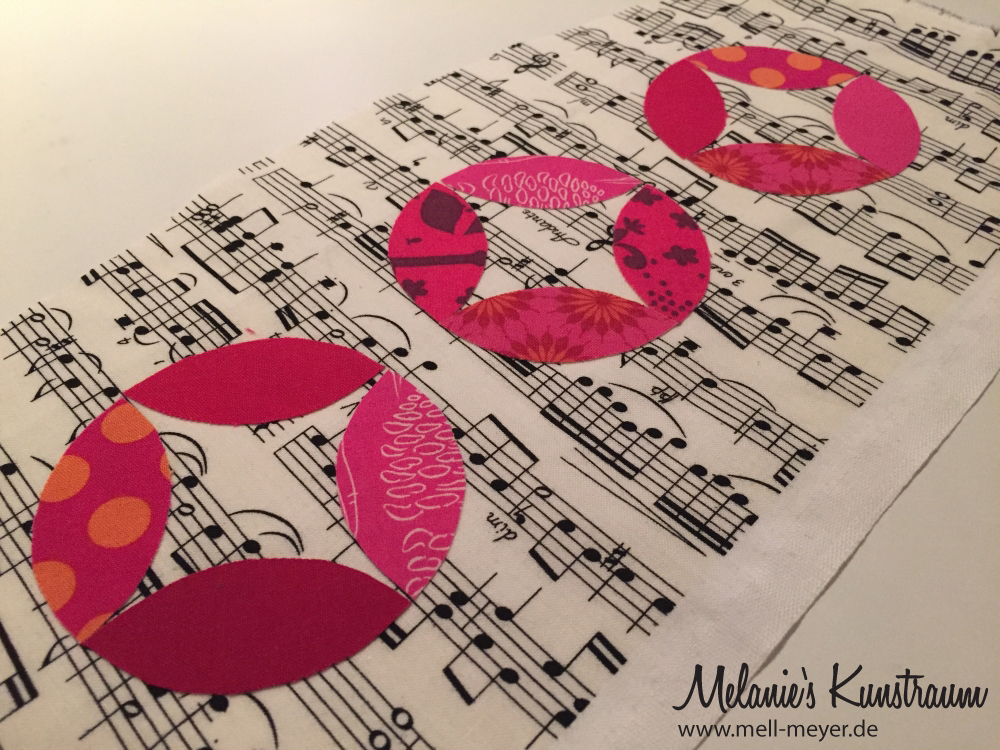 Not that much progress but at least some stuff here and there.
Linking up at WIP Wednesday @ Freshly Pieced