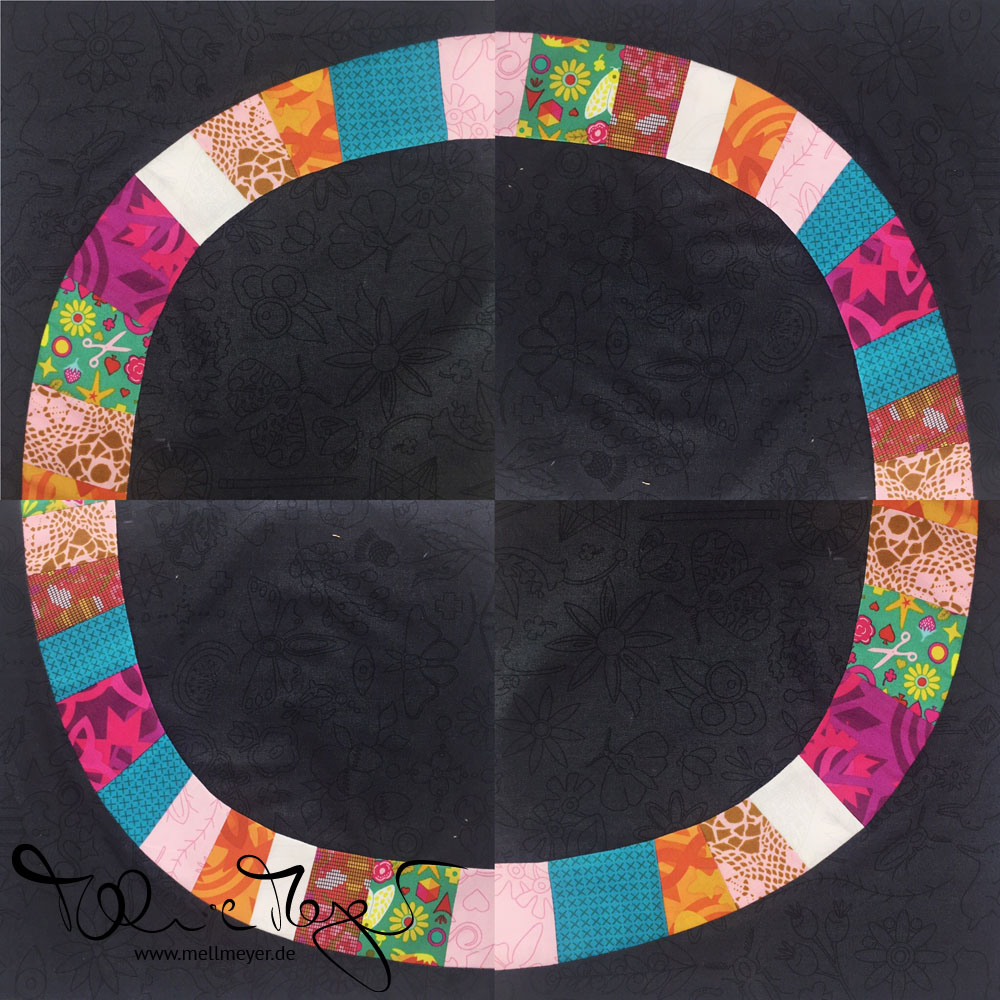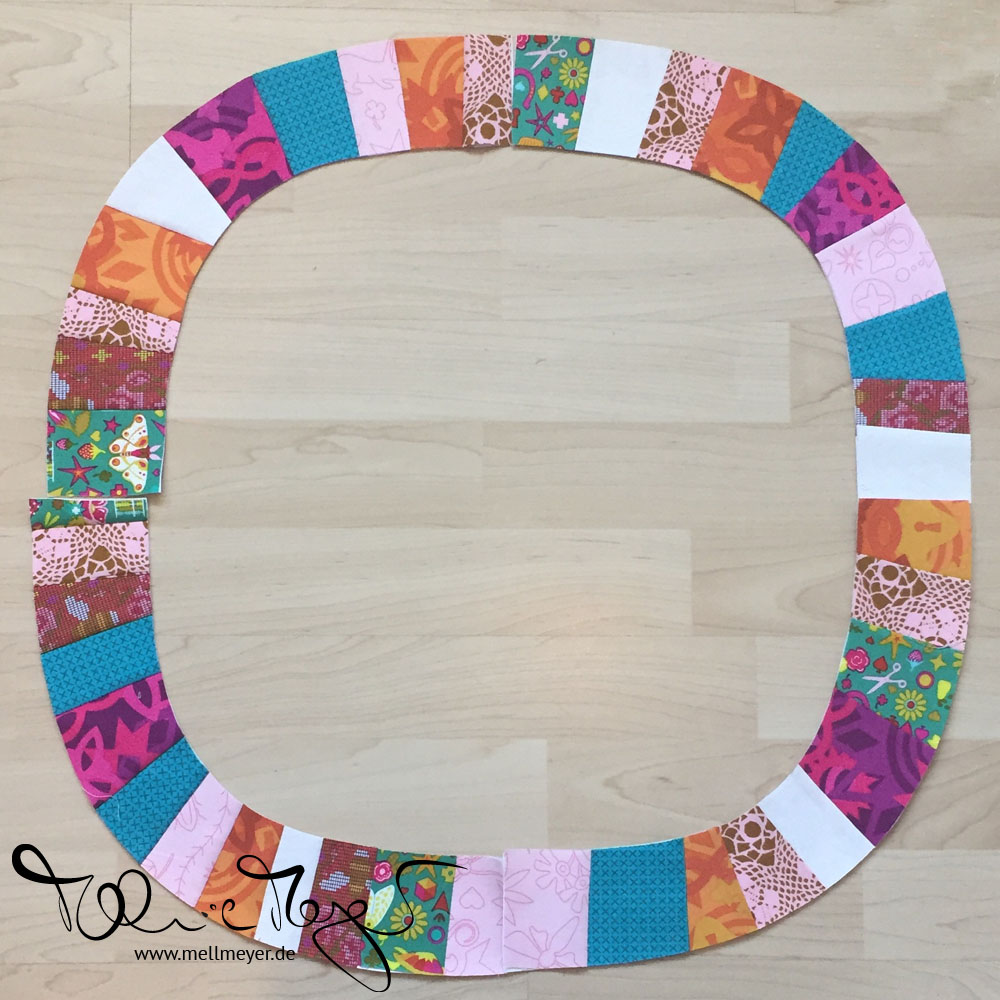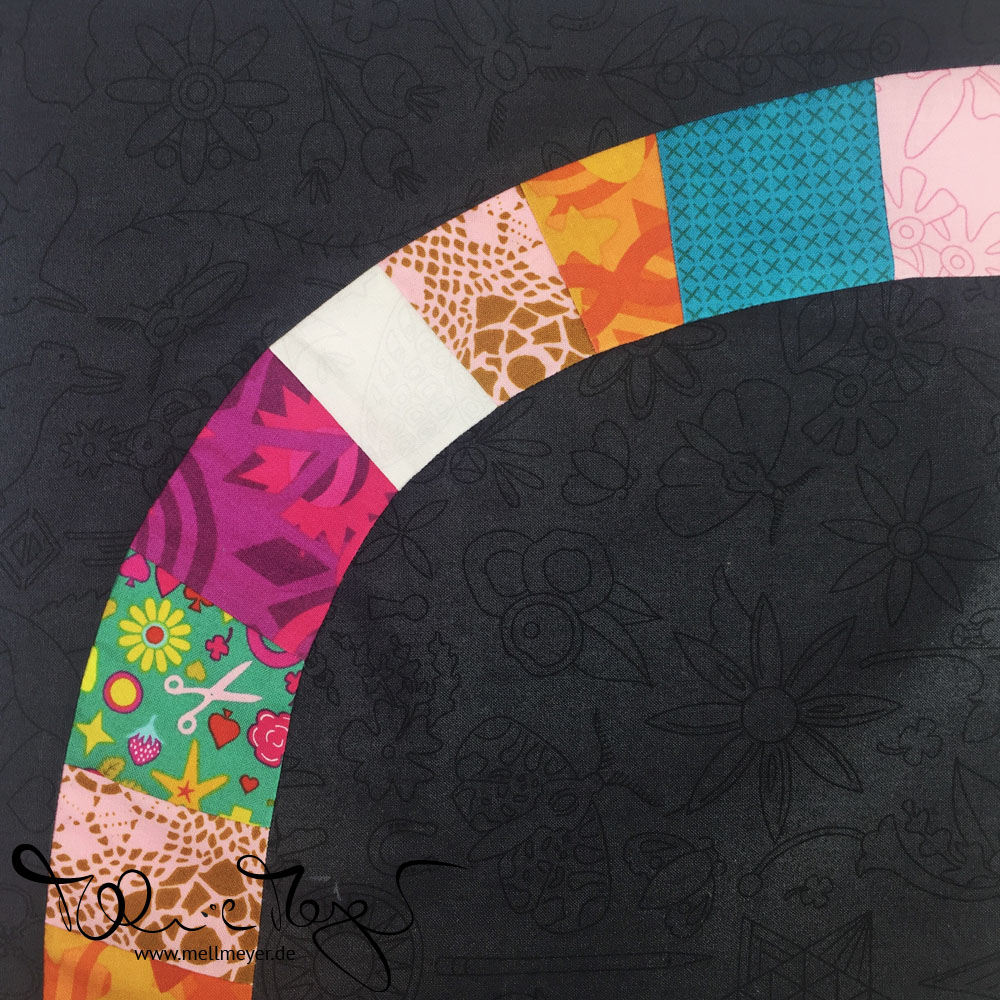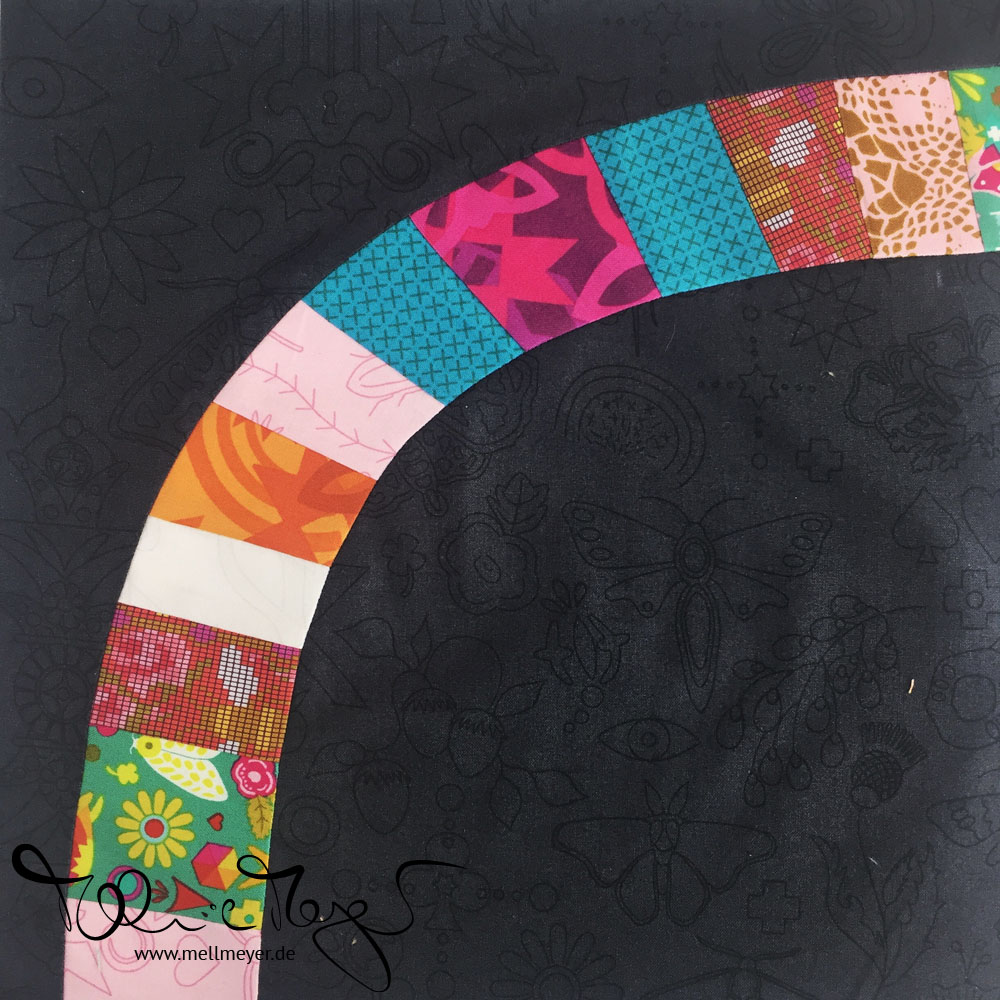 Click on any image to see all pictures in full | as a slideshow.
Name: Free Wheeling Single Girl
Working Title: Bee Germany – February 2020
Due Date: 29th of February 2020
Completed: 22nd of March 2020
Bee: Bee Germany (Round II)
Queen Bee: Bärbel @2nutsaboutsewing
Block: Free-Wheeling Single Girl by Denise Schmidt
Technique: Foundation paper piecing (FPP) and traditional, curved piecing
Notes: Fabrics are Alison Glass and were send by the queen. Unfortunately the background was too small to cut the pieces for the four block elements. So I finished two full units and two arcs. Making the full circle with fabric background a collage of the two finished units.