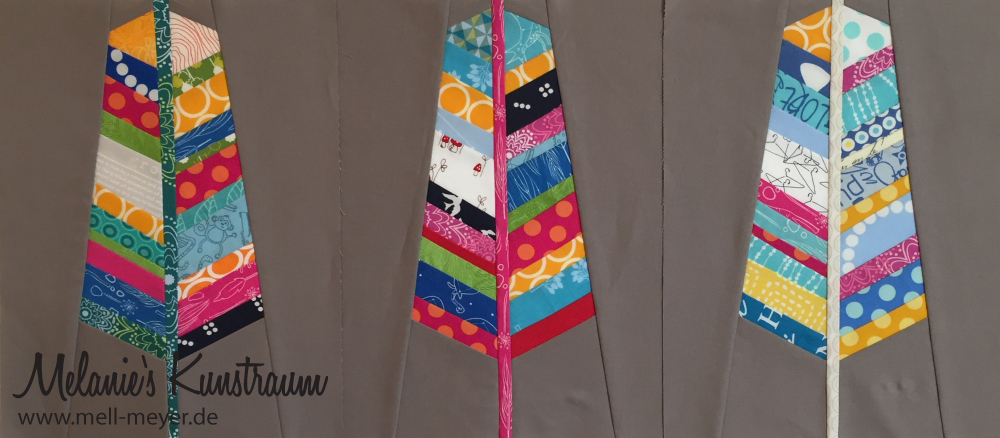 Name: Feathers
Working Title: Quilty Circle of Bees – September/October 2015
Due Date: 31st of October 2015
Completed: 31st of October 2015
Bee: Quilty Circle of Bees (Round I)
Queen Bee: Claudia
Block Design: Feather block by Blossom Heart Quilts.
Technique: foundation paper piecing (FPP)
Assignment: She send us the background fabric but asked for really colourful and most importantly colourwise mixed feathers.
Link(s) to post(s) where this quilt was mentioned: Bee Block No. 1 & Bee Block No. 1 – Part II
You can find out more about my progress and process in these.