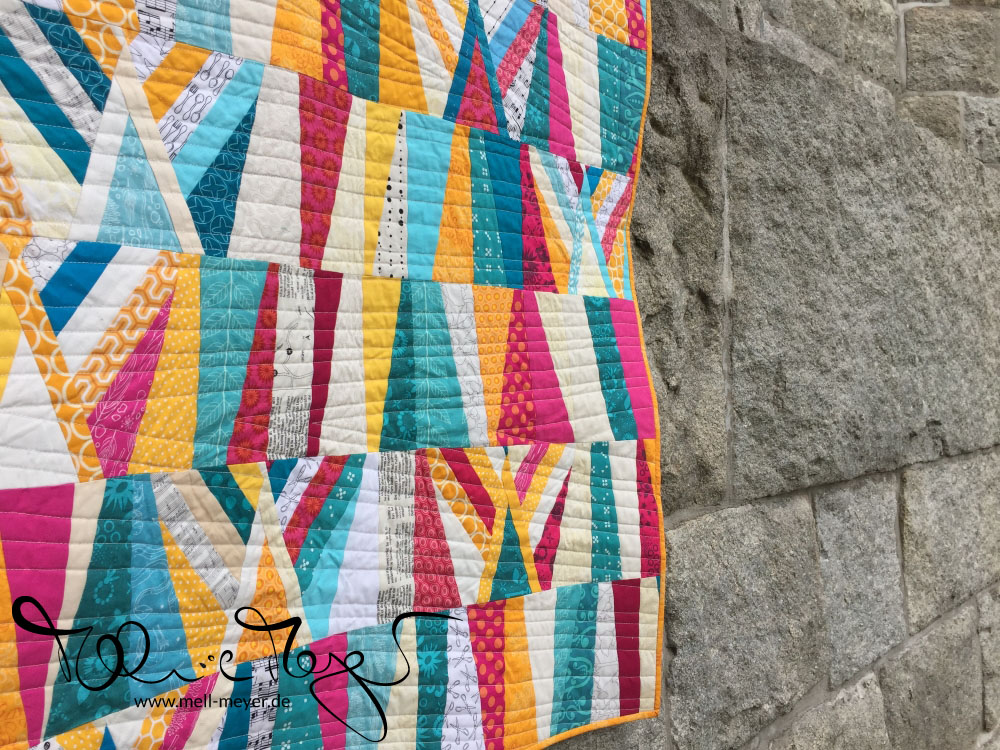 Click on any image to see all pictures in full as a slideshow.
Name: Change
Working Title: Technicolorgalaxy
Started: 16th of February 2015
Due Date: Planned as a Block of the Month: Originally January 2016, delayed to June 2016
Completed: 9th of September 2018
Days till completion: many :)
Inspiration: Skill Builder BOM (Block of the Month) by Pile o' Fabric
Pattern: BOM Class
Technique:
Original design: different techniques like FPP and applique, to be finished via QAYG (Quilt as you go)
Final design: Using the blocks from the first round Block #2 Starpoints and a improv technique "Wedge Slabs" by Debbie @ A Quilter's Table
Quilting Design: straight lines by walking foot in a triangular pattern
Binding: by machine
Size: approx. 35×55 inches (89×140 cm)
Pieces: 287

Final post about this quilt: "Change" aka Technicolorgalaxy
You can find out more about my progress and process there.
some of the pictures are also from Instagram or progress posts inbetween