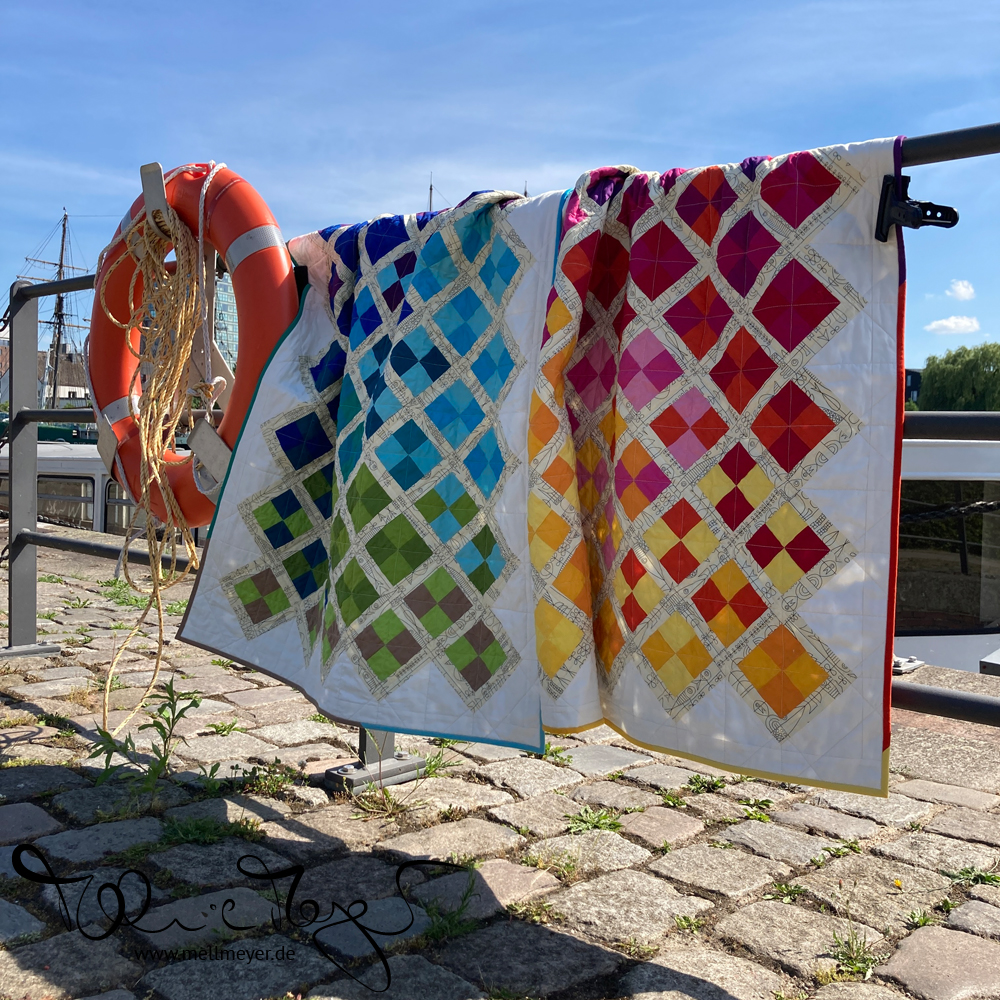 Click on any image to see all pictures in full | as a slideshow.
Name: Four Patch
Working Title: Indian Orange Peel > Four Patch
Started: 2015
Completed: 30th of June 2021
Inspiration: These pins 1 and 2
Pattern: none
Technique: traditional piecing
Fabrics: KonaCotton solids and "Tiki Tok by Jen Ski for Moda" for the sashing (info from selvage)
Quilting Design: grid
Binding: by machine
Size: approx. 35×41 inches (89×104 cm)
Block Size: 3.5″ finished
Different Block Designs: 1
Blocks: 50
Units per Block: 4
Pieces: 265

Final post about this quilt: Four Patch — Finished!
You can find out more about my progress and process there.
some of the pictures are progress posts from Instagram
Costs are calculated via my Quilt Price Calculator: Factors are the size & pieces as mentioned above and the presets for a baby quilt.