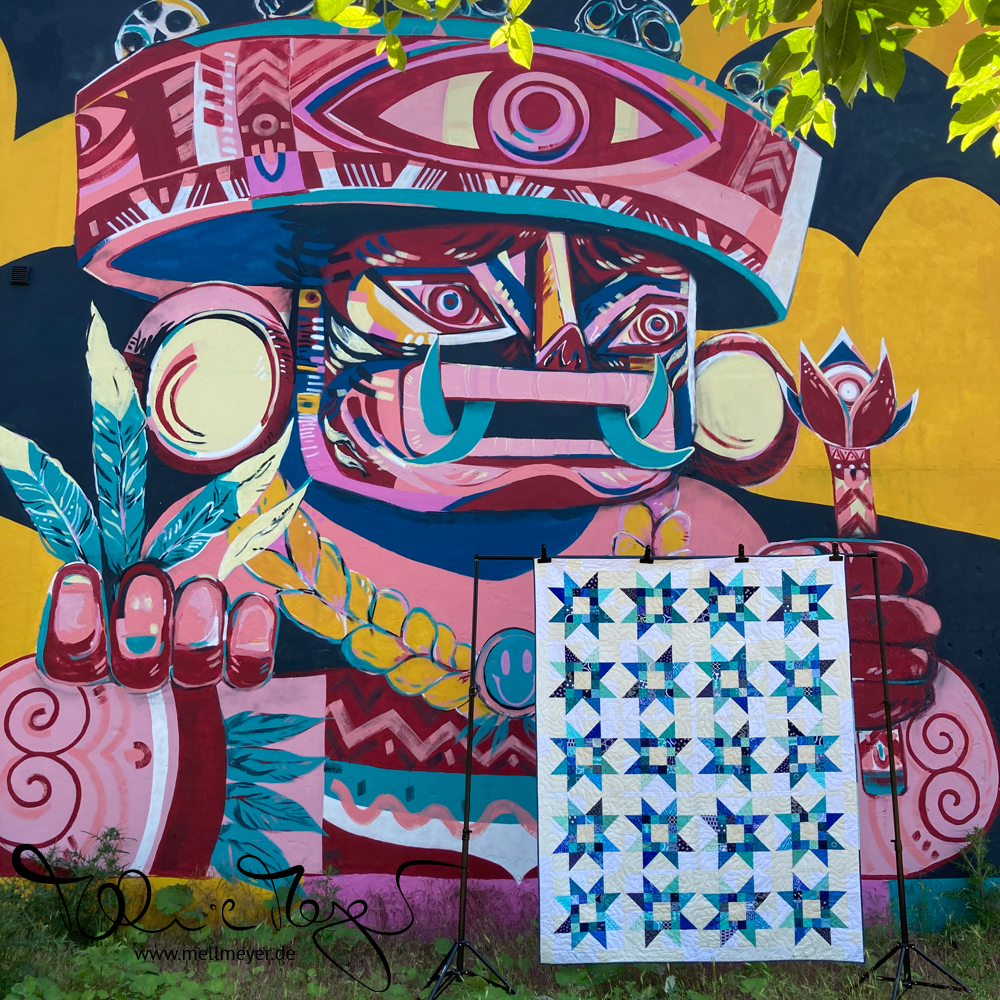 Click on any image to see all pictures in full | as a slideshow.
Quilty Stars
Started: 2nd of February 2021
Completed: 26th of June 2021
Days till completion: 145
Inspiration for the scrappy sashing & border: this IG picture
Pattern: Quilty Stars by Emily Dennis @ Quilty Love
Technique: traditional piecing
Fabrics: Scraps in all kinds of blue for the stars and various shades of white for the background
Quilting Design: The pantograph is called Malachite. Longarm quilting done by Rachel @stitchedincolor.
Binding: by machine
Size: approx. 73×90 inches (185×228 cm)
Block Size: 16″ finished
Different Block Designs: 1
Blocks: 20
Units per Block: 33
Pieces: 660
+23 Sashing & Border Strips (mostly pieced)
Final post about this quilt: Quilty Stars — Finished!
You can find out more about my progress and process there.
some of the pictures are progress posts from Instagram
Costs are calculated via my Quilt Price Calculator: Factors are the size & pieces as mentioned above, the presets for a twin quilt plus 10€ in extras (pattern). I am not counting the individual scraps in the backing or the sashing & border strips.
I sent my own batting to the longarmer so that is included as per the preset. I would also have to add the costs for the longarming service which was 220 Euro.
In my opinion the normal theory of factor 2 and factor 3 sales prices does not apply here, because I "subcontracted" the quilting part. That theory accounts for the piecing AND quilting work. So I would normally use the sum from factor 2 and add the additional longarm cost. The result here would be almost the same…