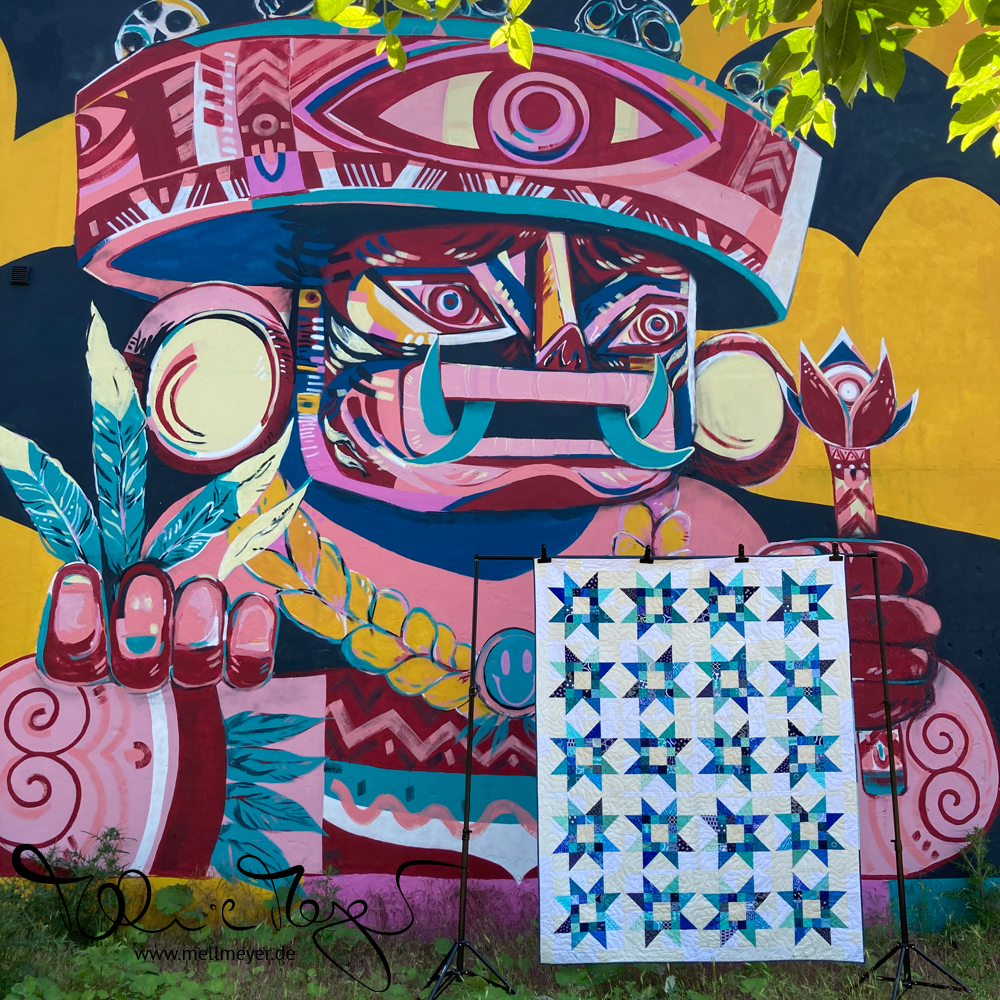 No. 11 of my Finish Along List for Q2 is finished!
Quilty Stars started as one of my "Quilting the Countdown to QuiltCon" projects. I started with scrap slabs for my Heart Quilt but soon ran out of slabs to make and as the background fabric was still in transit – I started yet another project – this fun Quilty Stars quilt.
Here are a few of the progress pictures: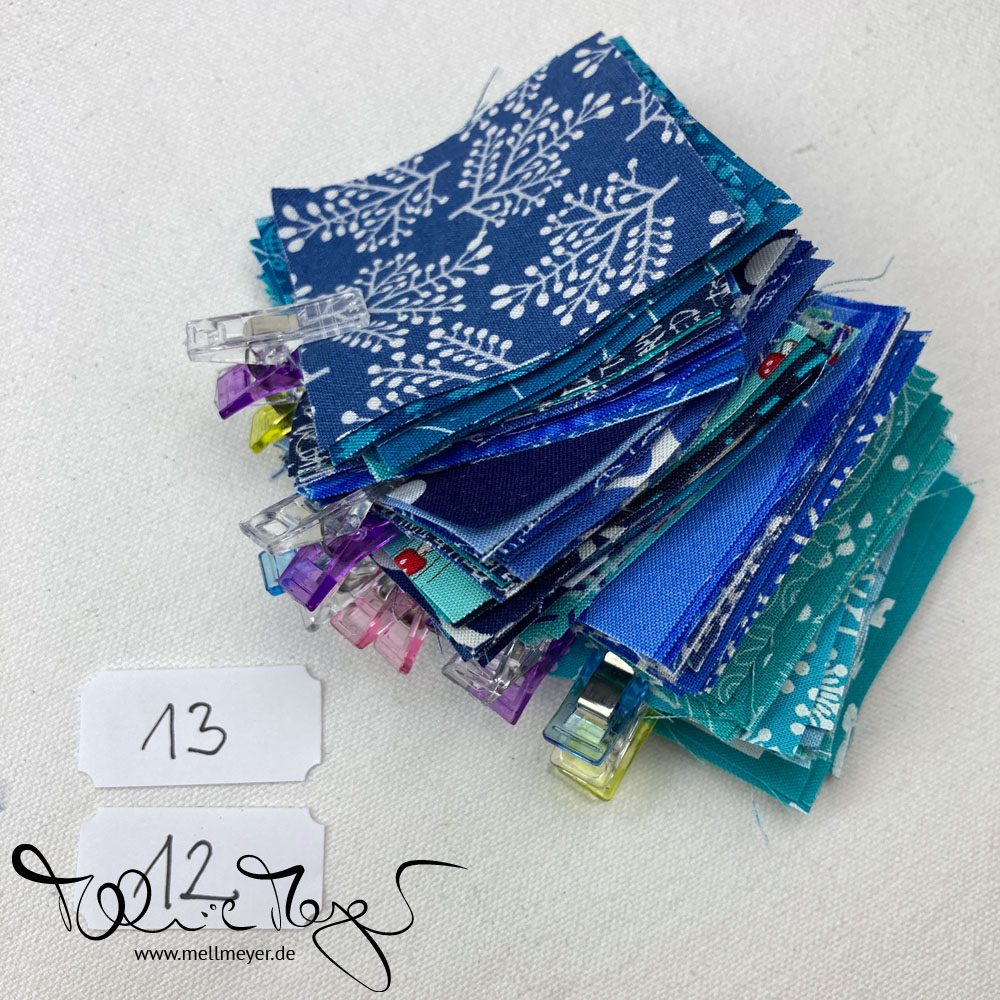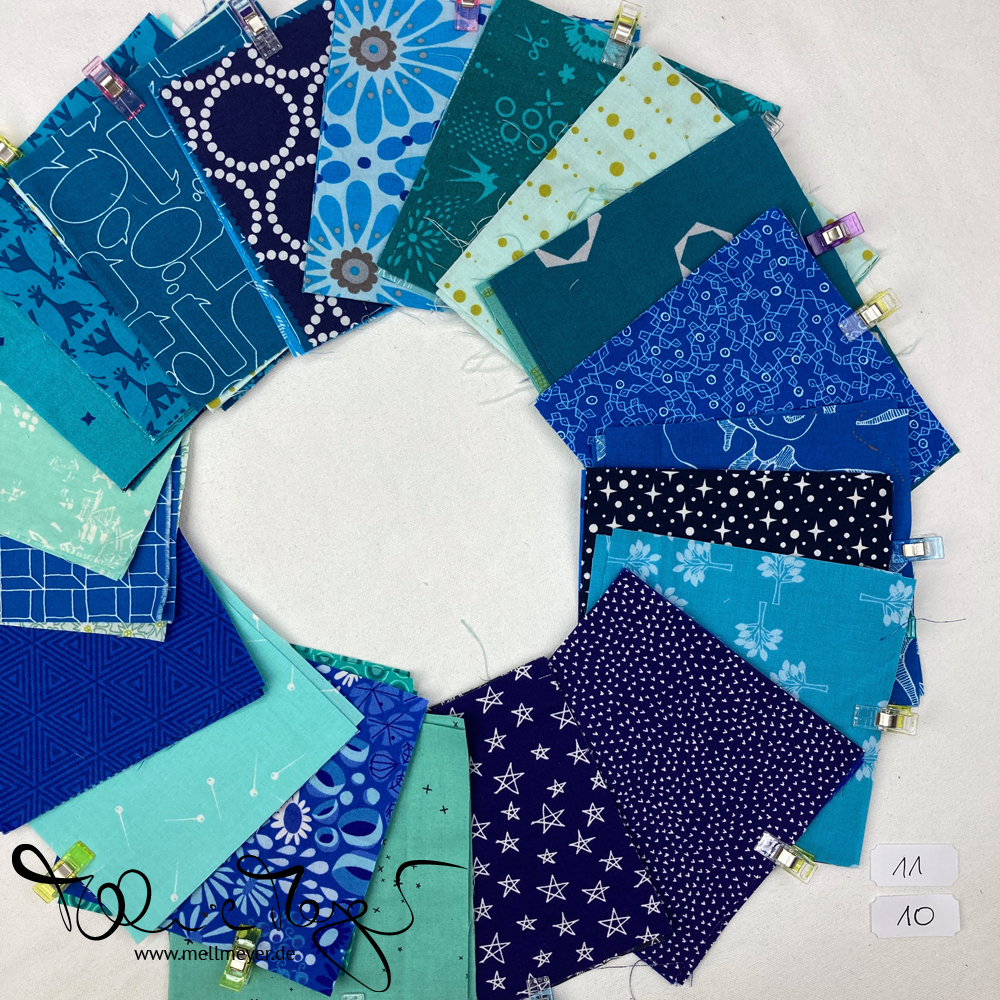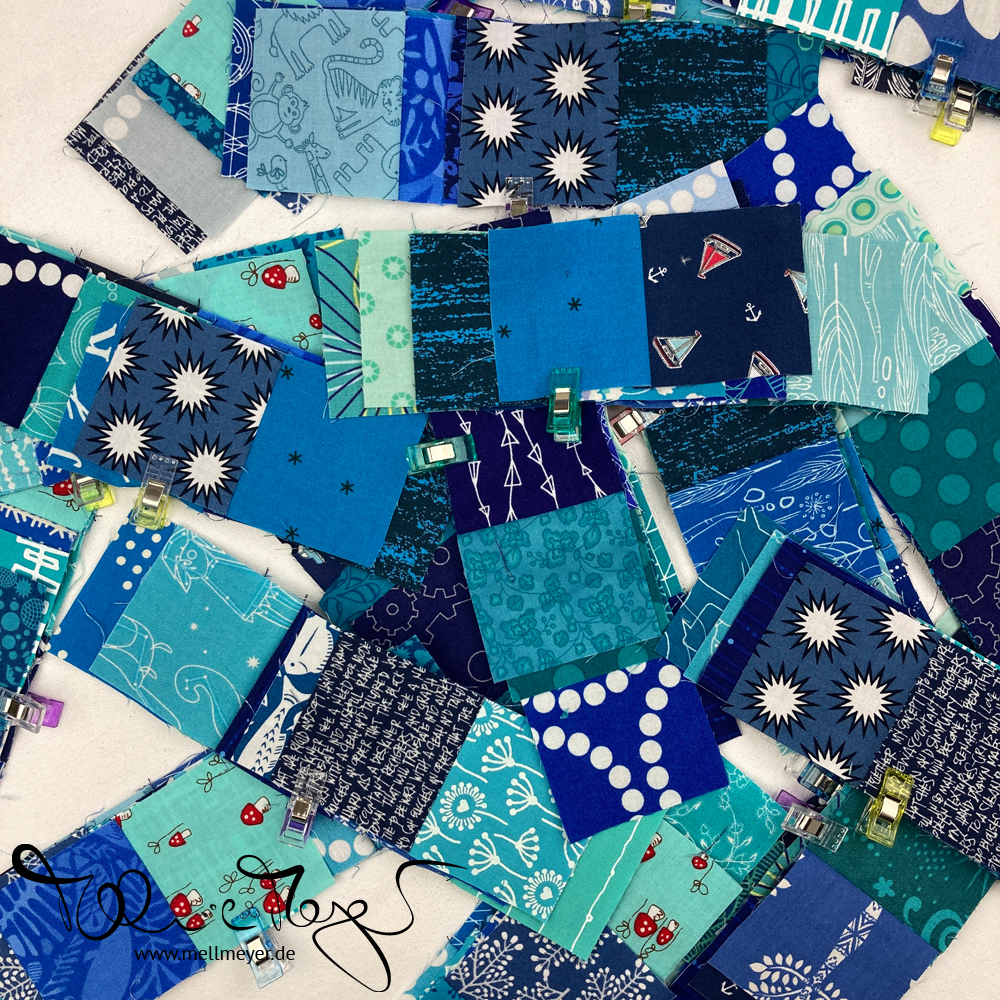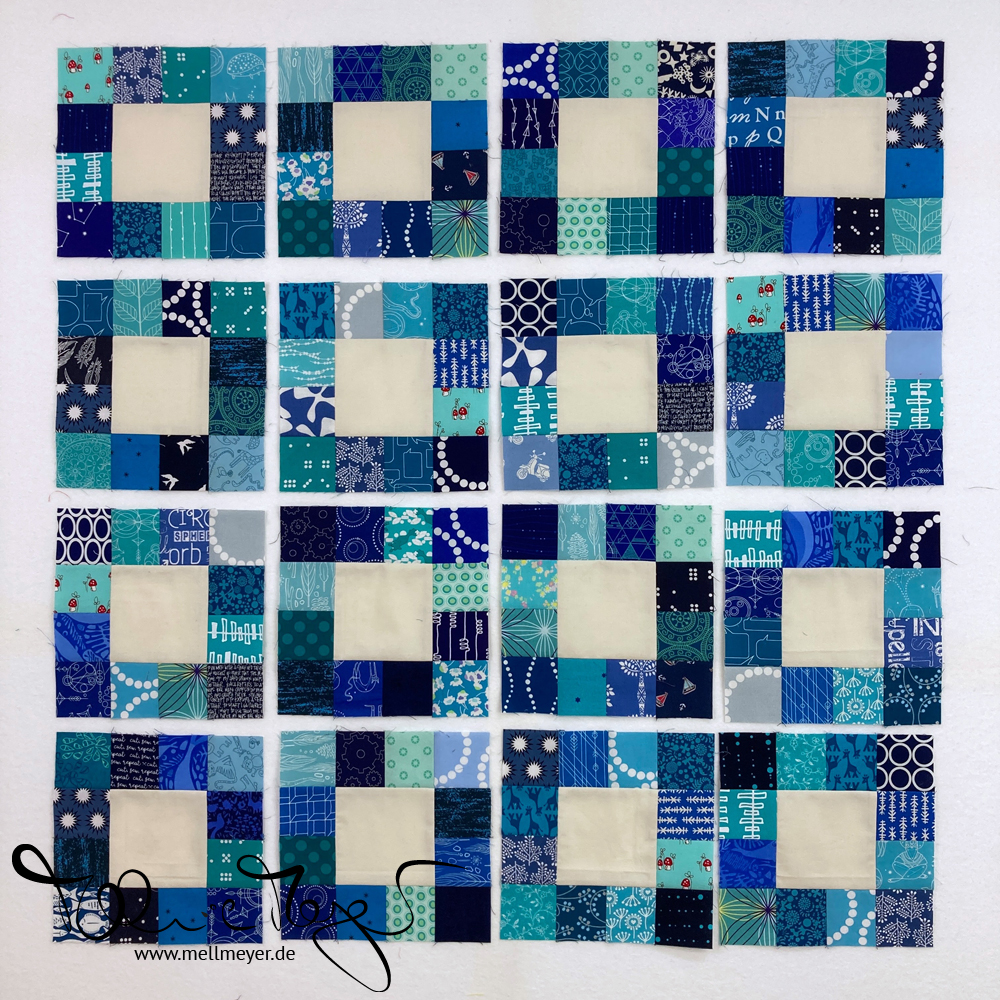 The quilt is exactly the twin size pattern version, except that I used scrappy sashing & border strips as well. The idea came from this Instagram picture.
The background is all kinds of white – from clear white, over snow and eggshell kinds. They are also from various manufacturers. Making it look white from the distance but lovely scrappy when you are cuddling it.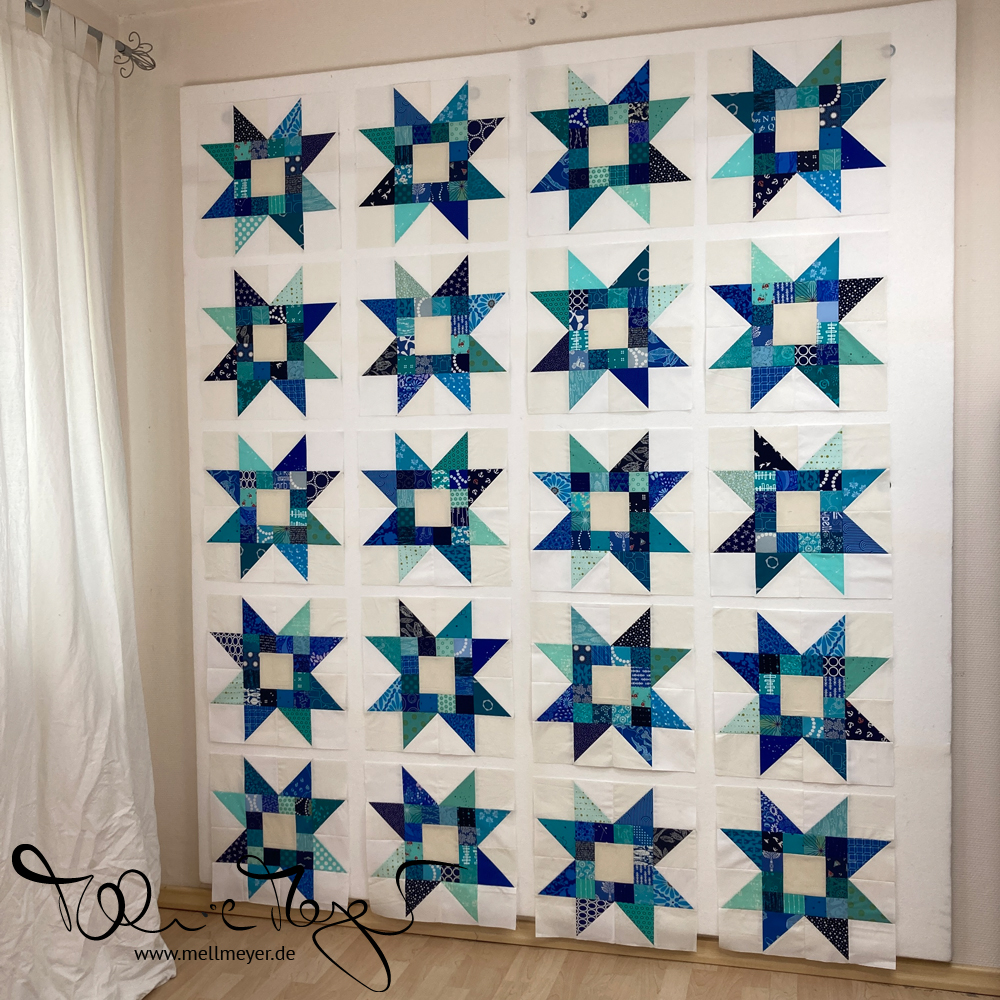 I never managed to fully catch that gorgeous scrappyness in artifical lighting, but you can see it pretty well in the final quilt pictures. The fabrics appear a touch more creamy (yellow) there. So the truth is probably somewhere in between ;)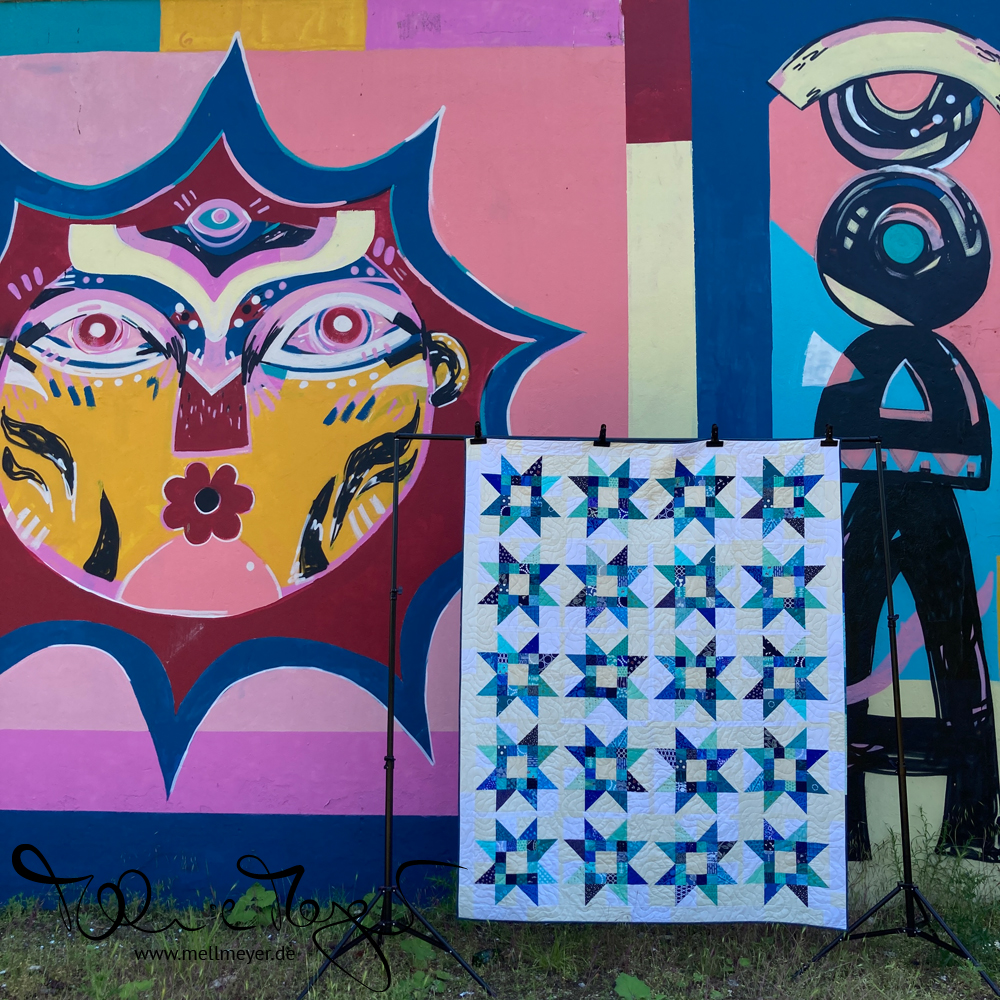 As the twin size is fairly big – 73″ × 90″ – I sent it to Rachel @stitchedincolor for longarm quilting. The pantograph is called Malachite and the spacing of the lines is about an inch apart making for a soft and cuddly quilt. I love the design and might use it again with a denser spacing because it looks gorgeous then, too. As the quilting is evenly distributed the design works well on scrappy quilts like this.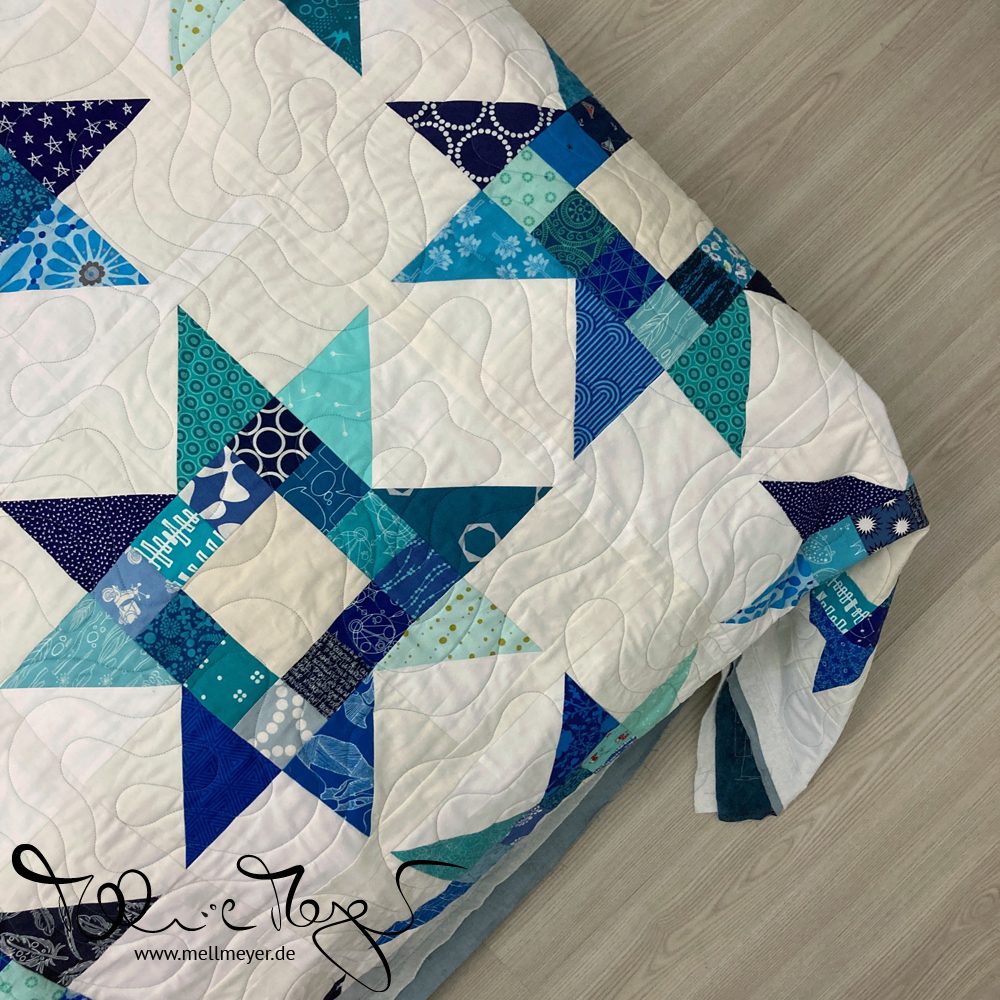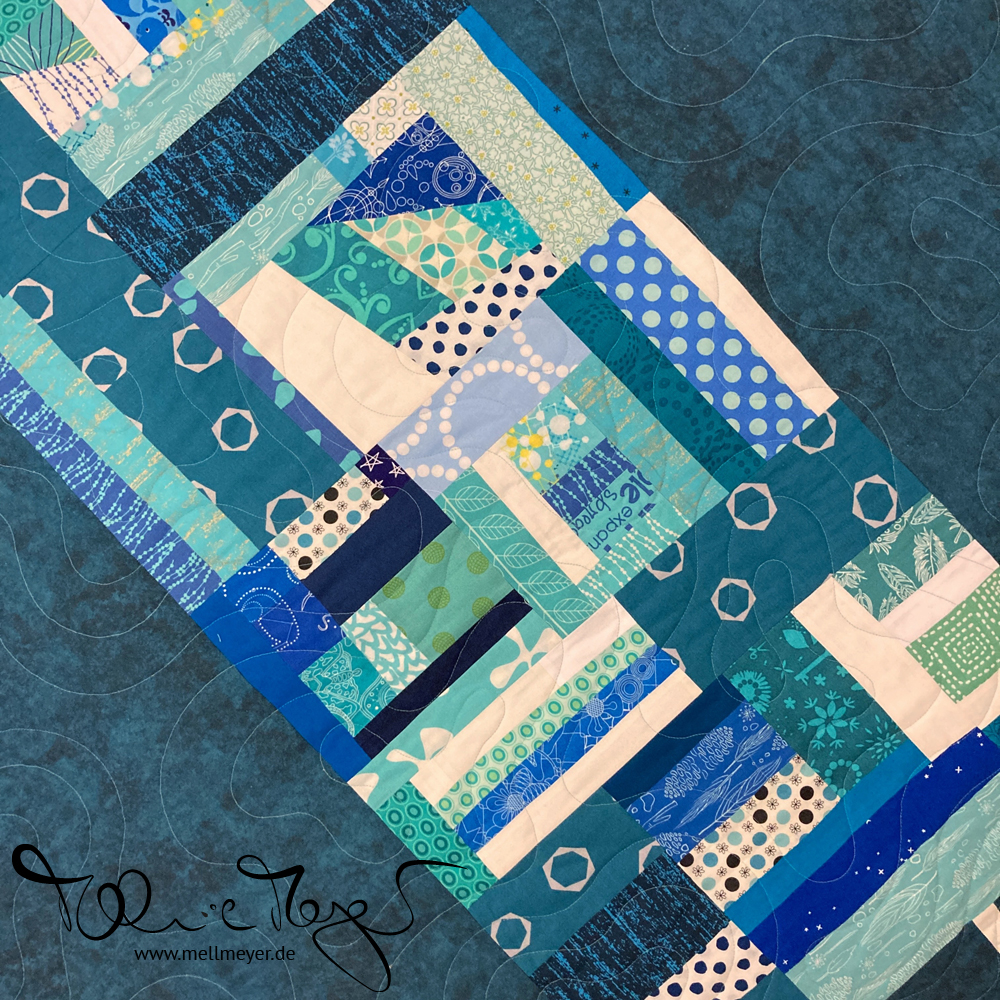 The backing was a piece of wideback fabric I had ordered for something else. That project got a different backing so this piece was still in my stash. It was unfortunately not big enough so I pieced a few more slab pieces to insert a strip in the back. I cut the binding from the overage of the backing needed for longarming. It was not long enough for the whole quilt so yet another scrappy part got inserted. I so love that this quilt really is mostly scraps.
I only cut a few additional "big" blue squares for the HSTs. But all else was from the scrap bins!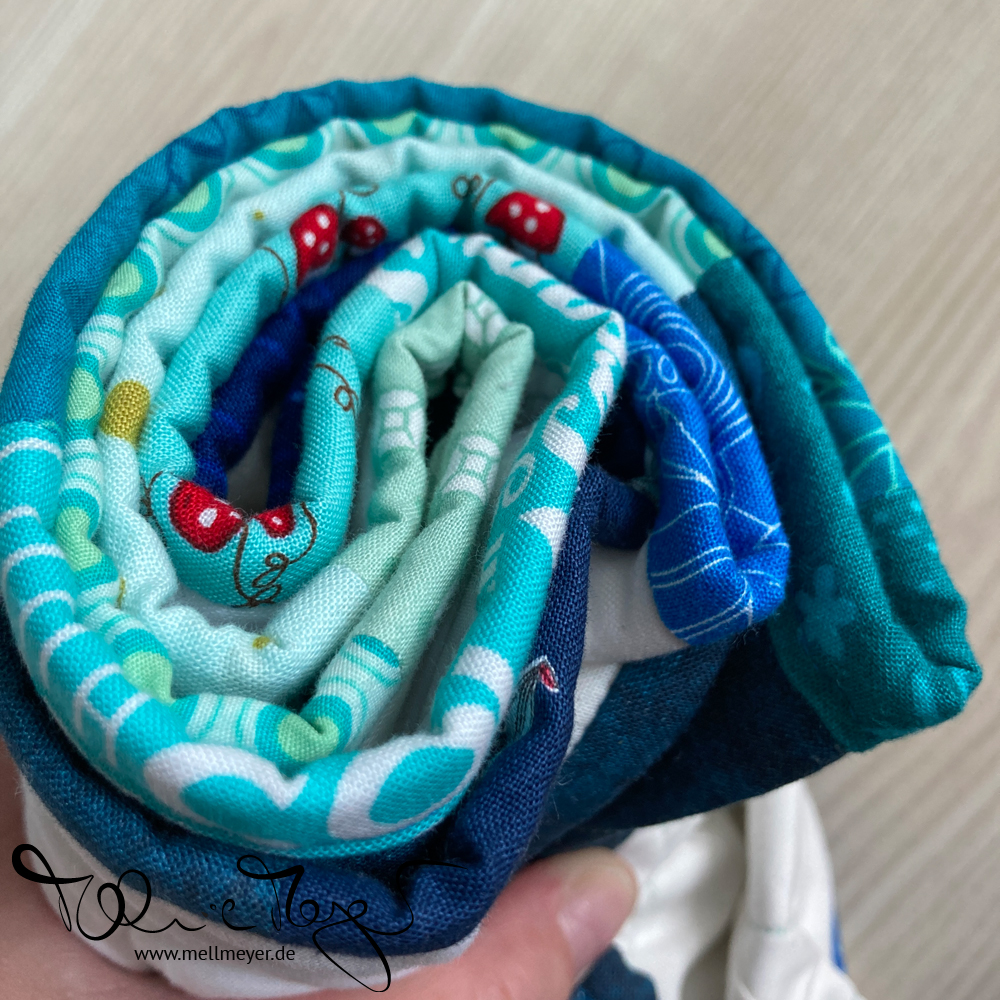 And I am sooooo happy I finally found a big mural here in Hamburg where you are able to take quilt pictures. It is located in the Harburger Schloßstraße 36. I have no idea who it is from but will gladly add the artist information if anyone knows.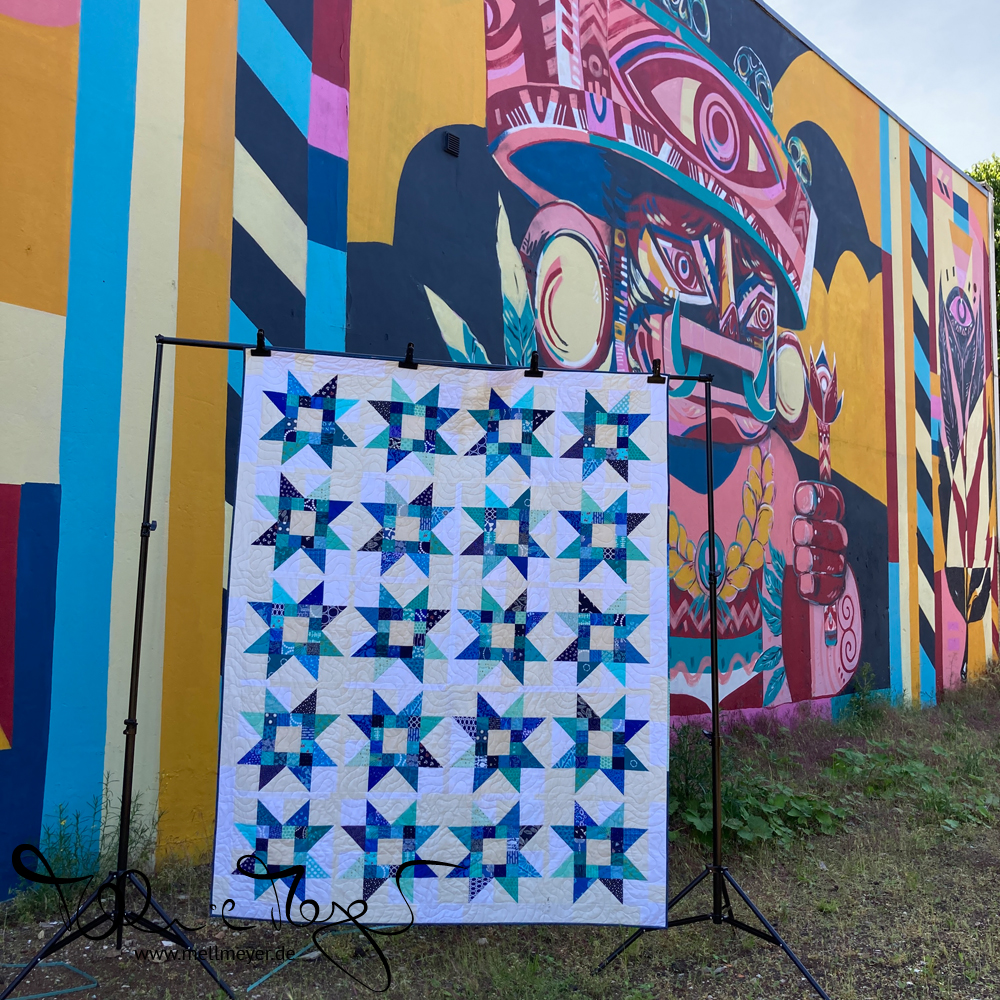 Happy to have a second "big quilt" finish this quarter. I am actually hoping for another small quilt finish… Wish me luck! I am also hoping that you are all doing fine with your FAL project lists and that you finish whatever you have on the "last minute finishing line" :)
And if you didn't see it yet: I am hosting the Modern Tiles Sew Along. We just started with picking fabric and will start with the real first week tomorrow. So you can still jump in!
Best wishes
xo Melanie
So far this quarter …
Linking up at
Beauties Pageant 134 @ From Bolt To Beauty
Favorite Finish Monthly @ Meadowmist Design