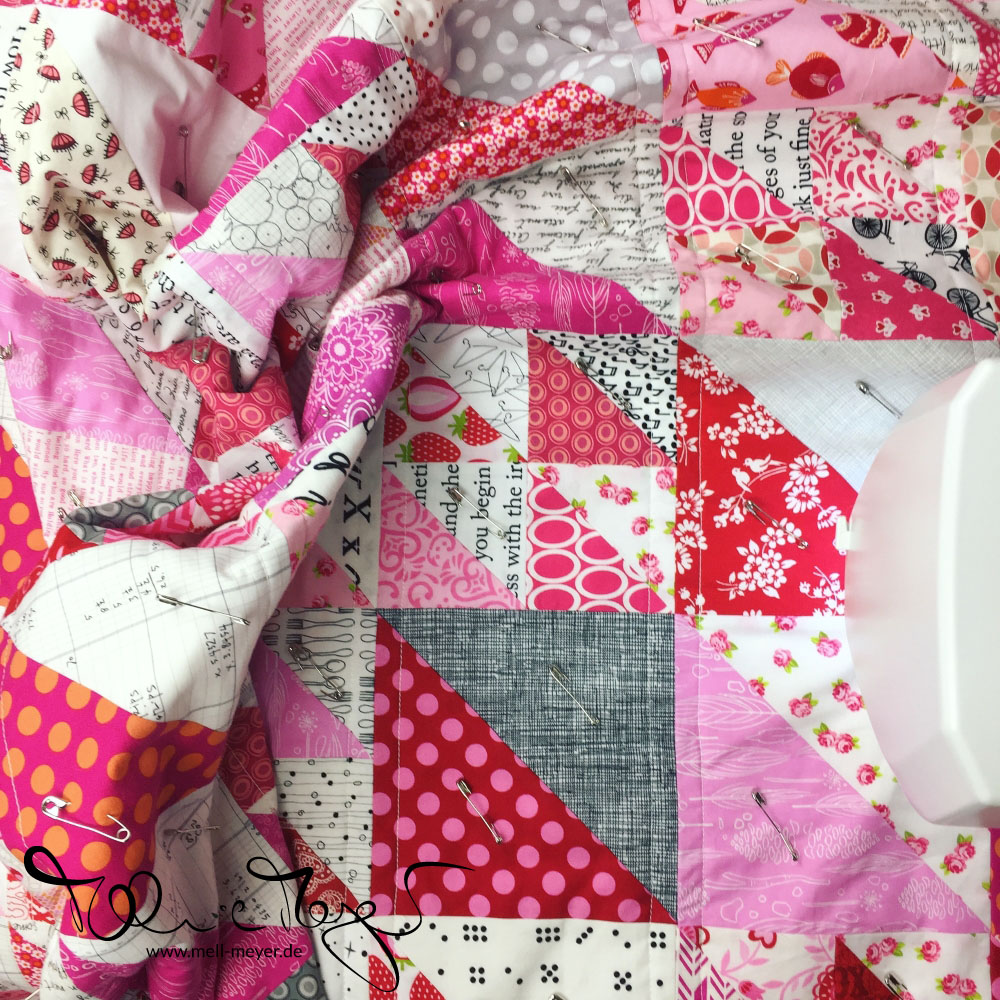 Click on any image to see all pictures in full as a slideshow.
Name: Pretty in Pink
Working Title: Pink HST Quilt
Started: before February 2016
Completed: 29th of December 2018
Inspiration: This pin.
Technique: traditional piecing
Fabrics: pinks and reds with different low volumes and grey fabrics
Quilting Design: straight lines
Binding: by machine
Size: approx. 54×84 inches (137×213 cm)
Block Size: 6.0″ finished
Different Block Designs: 2
Blocks: 9×14 (126)
Units per Block: 2/8
Pieces: 504

Final post about this quilt: Pink HST Quilt
You can find out more about my progress and process there.
some of the pictures are also from Instagram or progress posts inbetween