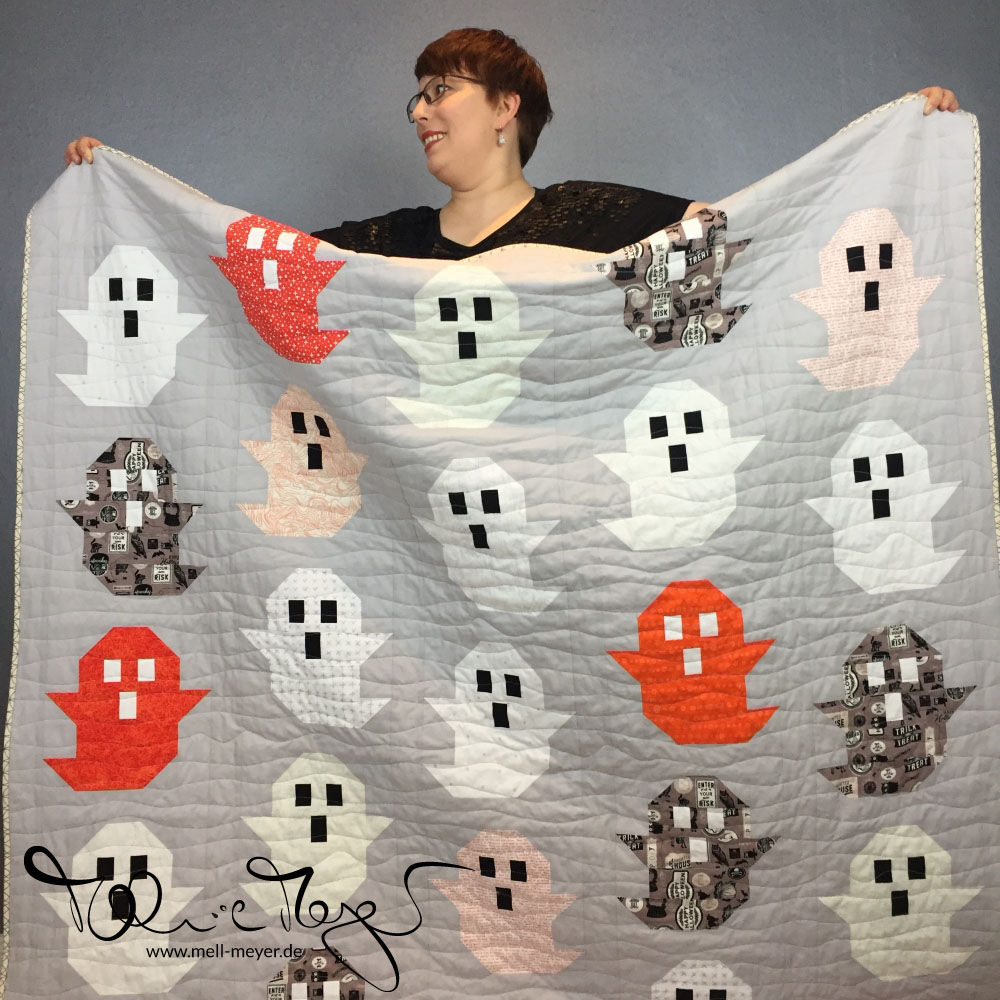 Click on any image to see all pictures in full as a slideshow.
Name: Swoosh
Working Title: Ghost Quilt
Started: 11th of August 2018
Completed: 13th of January 2019
Days till completion: 156
Inspiration: Sew Along
Pattern: Ghost Quilt Pattern by Then Came June
Technique: traditional piecing
Fabrics: 14
(1) Halloween Print (5) Oranges (2) orange low-volumes and (5) greyscale low-volumes (1) grey background "Kona Shadow"
Fabric Designers: Alison Glass, Elizabeth Hartman, Karen Lewis, Carolyn Friedlander, Zen Chic (among others)
Quilting Design: organic waves
Binding: by machine
Size: approx. 61×88 inches (155×223 cm)
Block Size: 10.0″ finished
Different Block Designs: 1
Blocks: 35
Units per Block: 23
Pieces: 644 plus sashing and borders
Final post about this quilt: Swoosh – My Ghost Family
You can find out more about my progress and process there.
some of the pictures are also from Instagram or progress posts inbetween