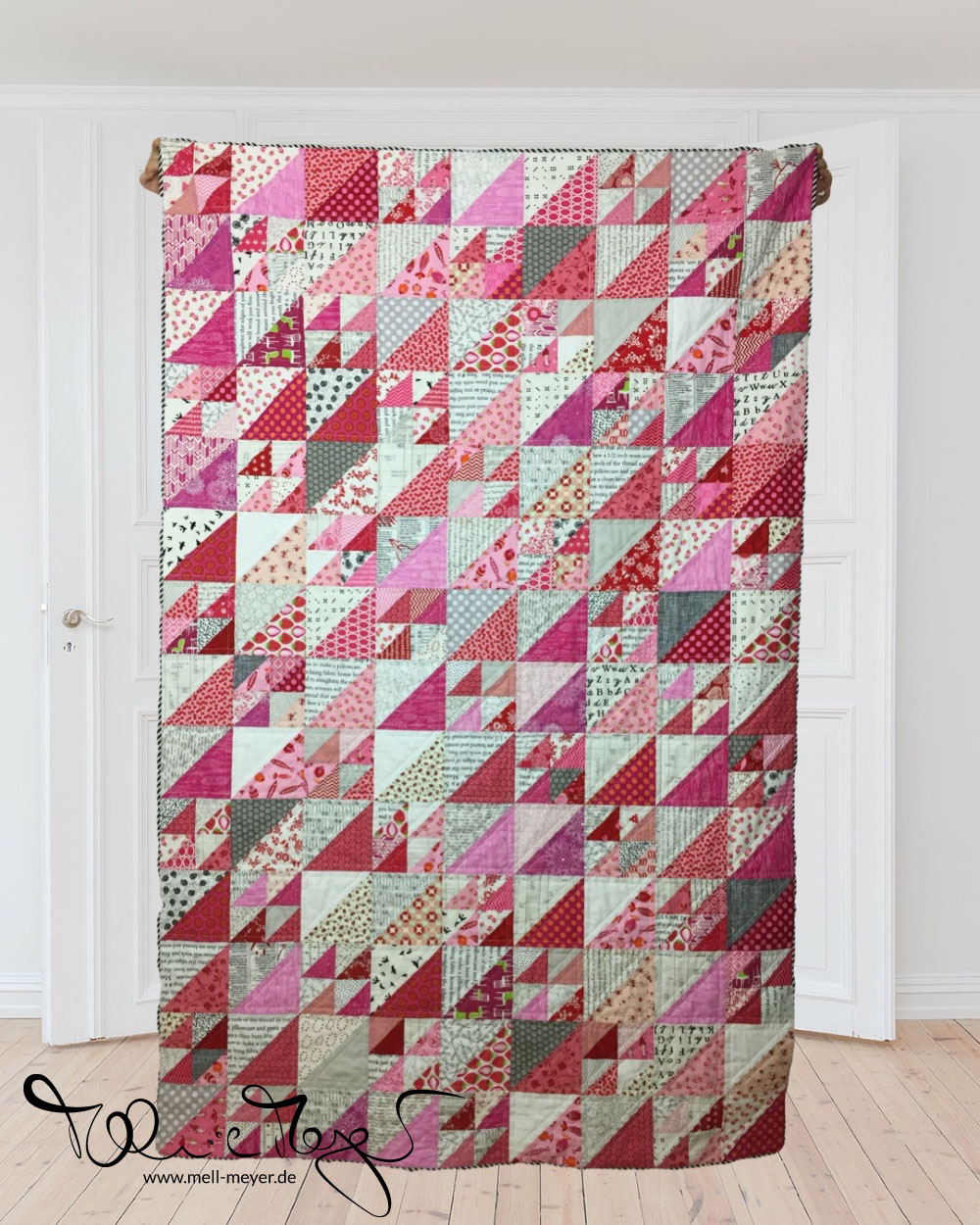 This finish is not even on my Finish Along List for Q4
Actually this quilt was my only UFO. I have to fess up and confirm it was in a box for quite a while. This dormancy is why I pulled it out for the "Bye, bye UFO challenge" from the Modern Cologne Quilters. It is not my oldest WIP, but also not that far off.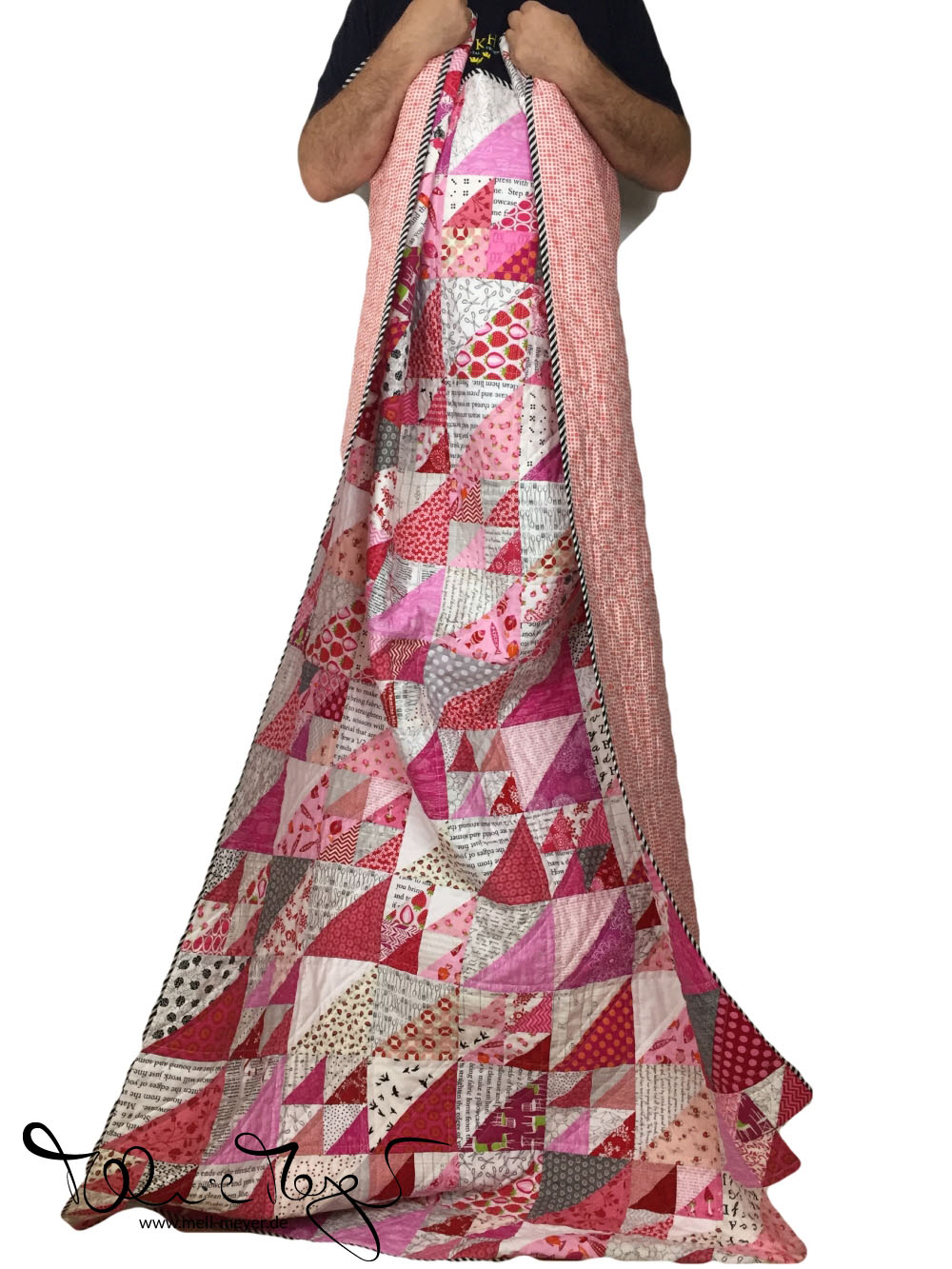 If you follow me on Instagram, you already know that I sewed and quilted like a crazy woman to get it finished for our small, company Christmas market.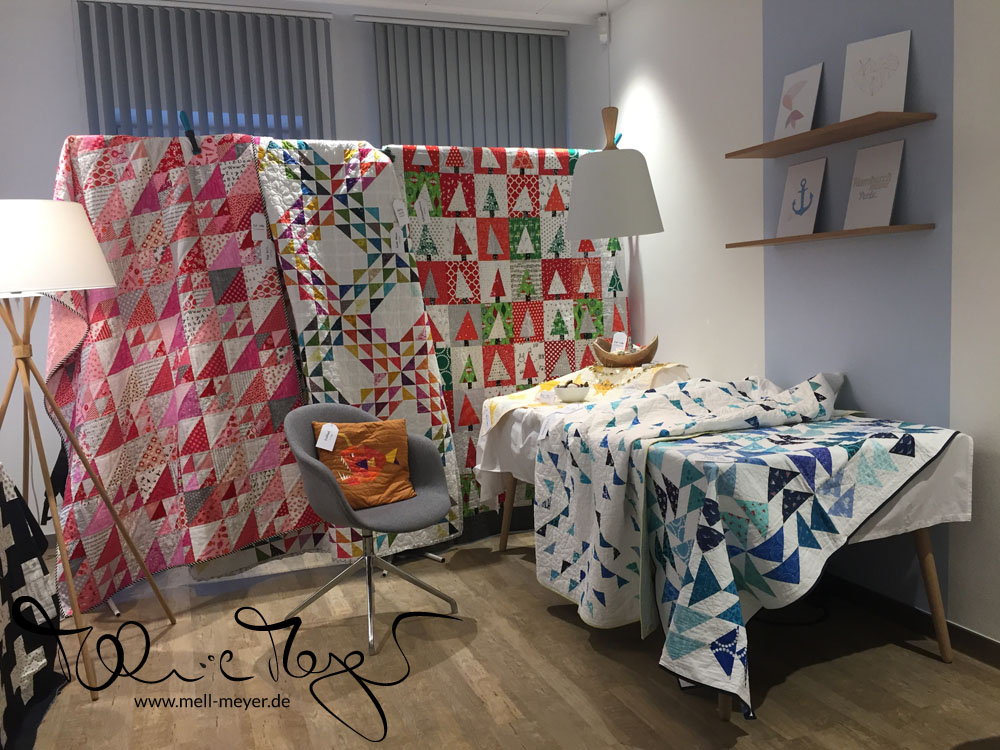 Here it is in my small booth. I am very proud to have finished it in time and I am really happy with how that booth and day turned out. Unfortunately my last minute attitude made it impossible to get the quilt to a good photoshoot. That is why the first two "whole" quilt pictures are heavily edited. At least I got to play around with a few apps :)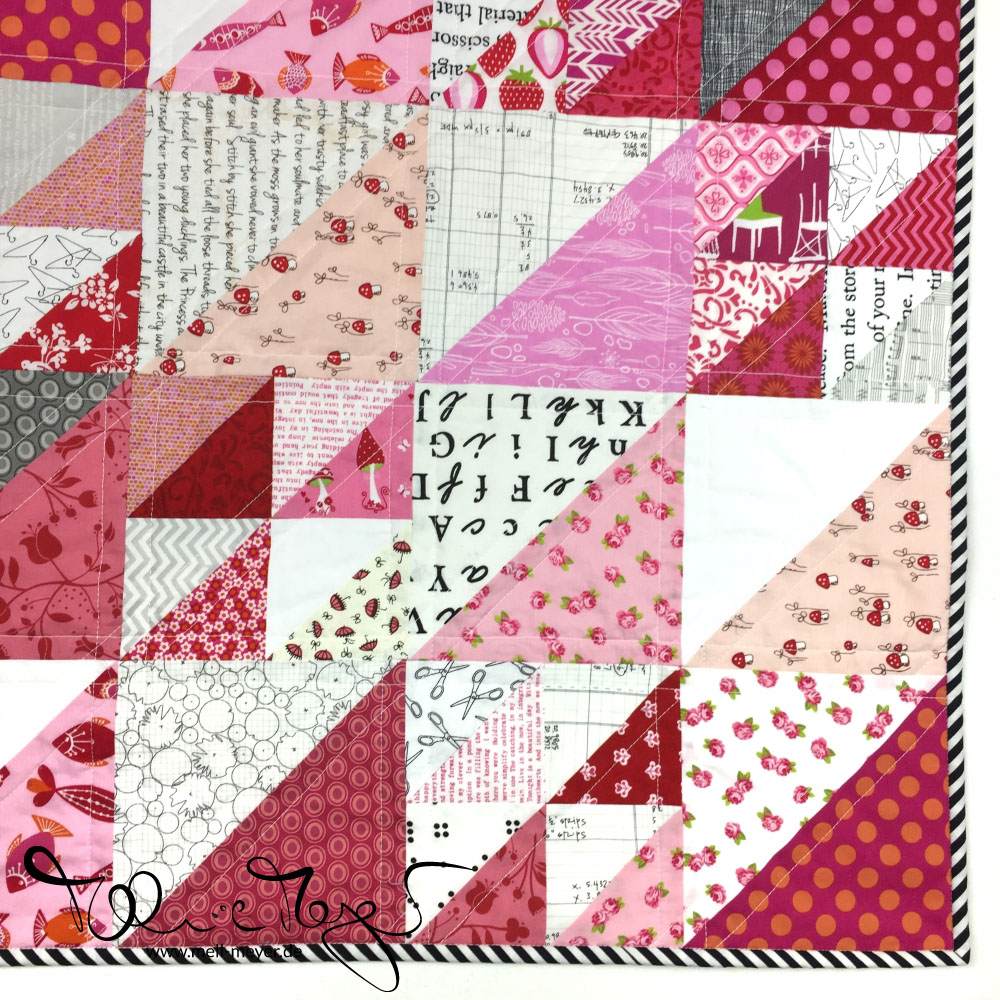 The close ups where easier to take on short notice. Here you can see the straight line quilting I did approximately half an inch from the block and HST lines.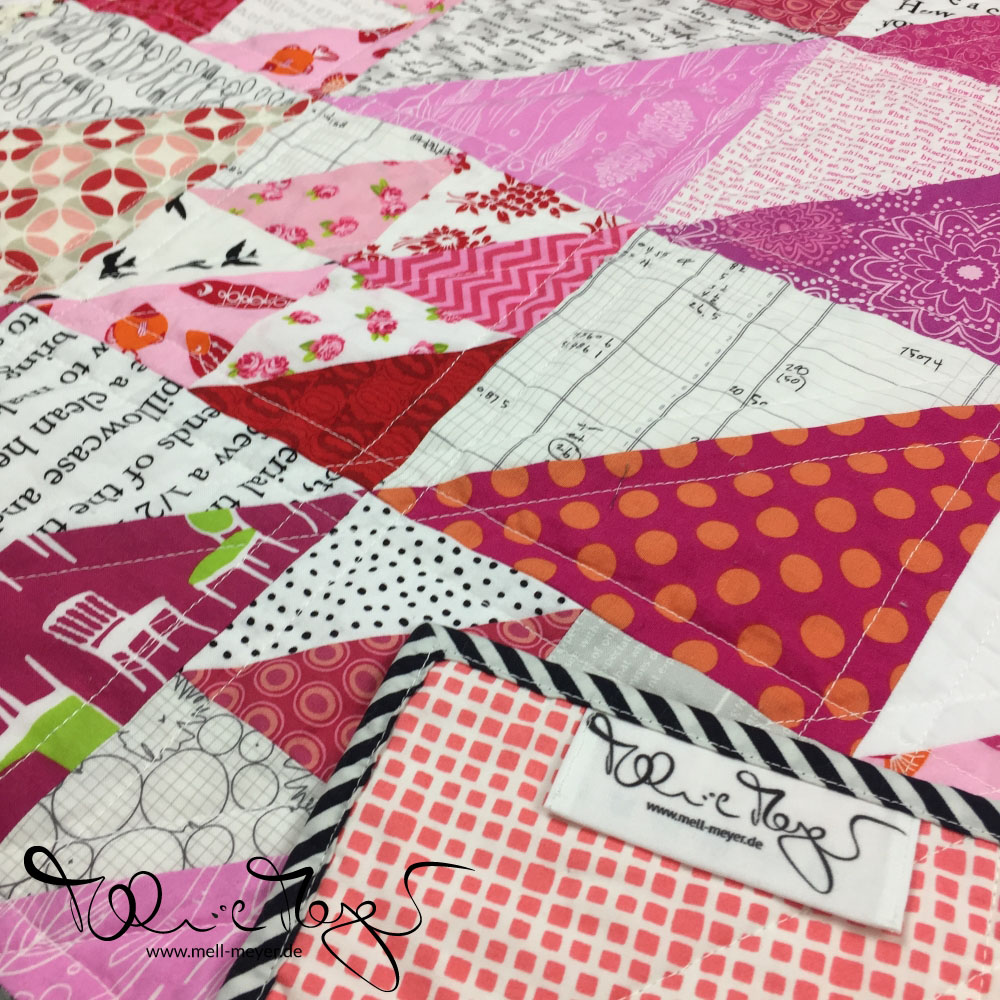 And the black and white slanted, stripped binding and backing fabric. I had lots of fun trying to align those strips when piecing the binding and I am also very happy with my corners – now that Allison @campbellsoupdiary showed me how to make them beautiful.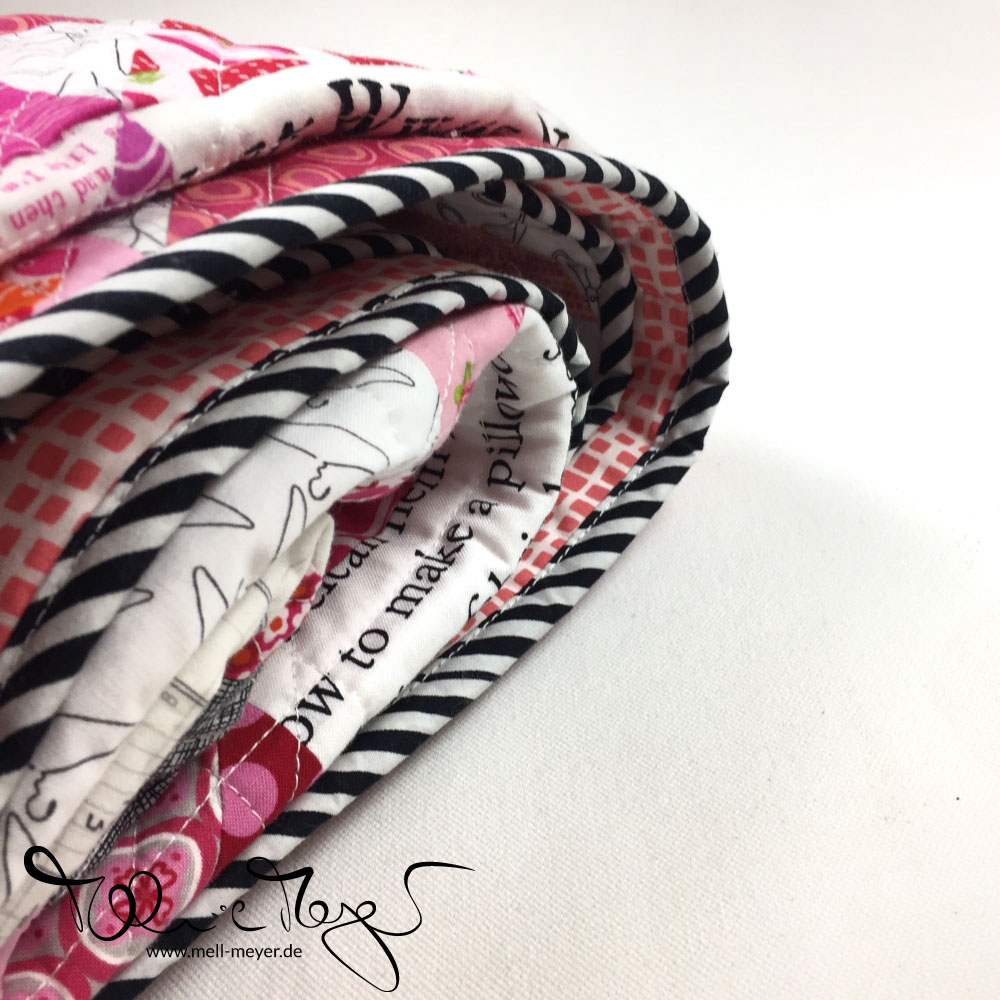 And a few folded/rolled up quilt pictures :)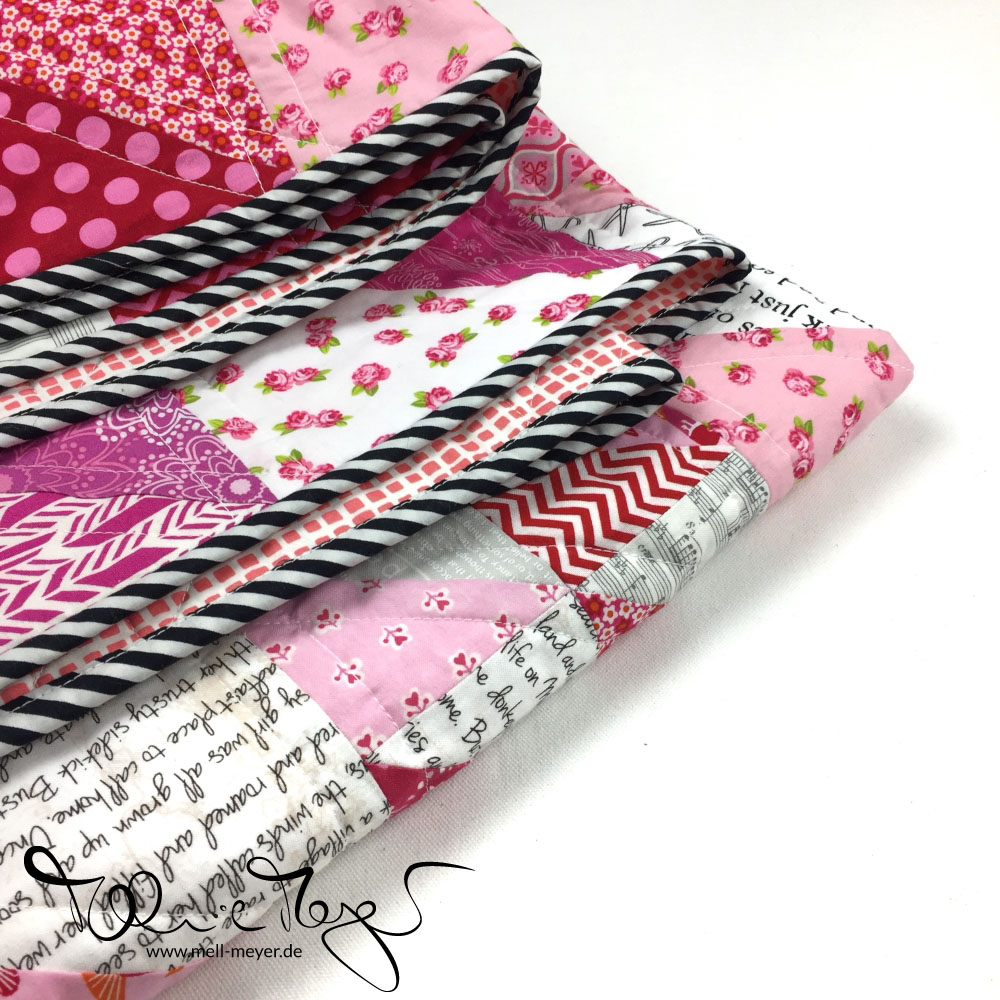 Here are the quilt stats: Approx. 54×84 inches (137×213 cm) with 504 pieces.
Of course I had to put these into my new Quilt Price Calculator:
179,18 € Materials
≈ 540 € Quilt Price
Now, if I could only come up with a (funny) quilt name :) Anyone of you want to help out? So far, I have heard "Miss Piggy" which I like but I am not totally sold. I came up with Candy Land and with Rose Pie… Quilt naming is really not my strong suit. Does every quilt need a name?!
Best wishes
xo Melanie
So far this quarter …
Linking up at
Beauties Pageant @ From Bolt to Beauty br>
Let's Bee Social #256 @ Sew Fresh Quilts