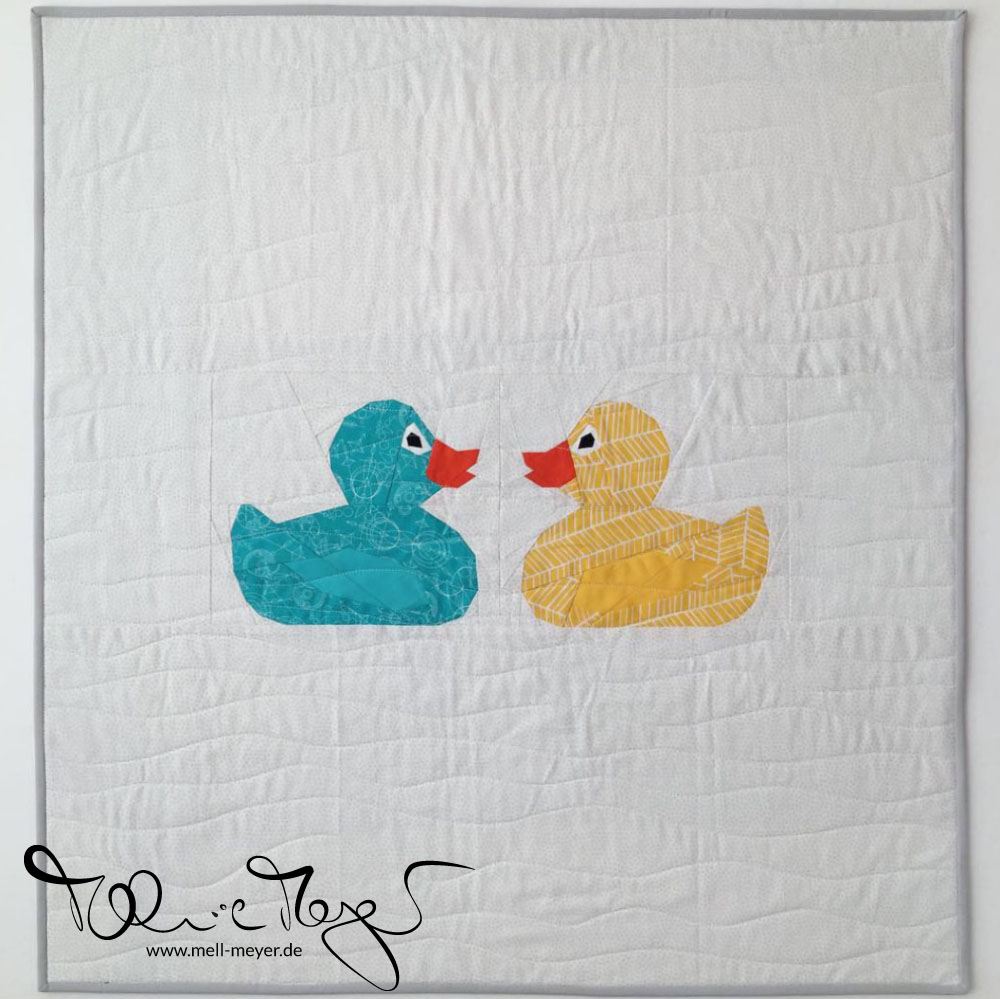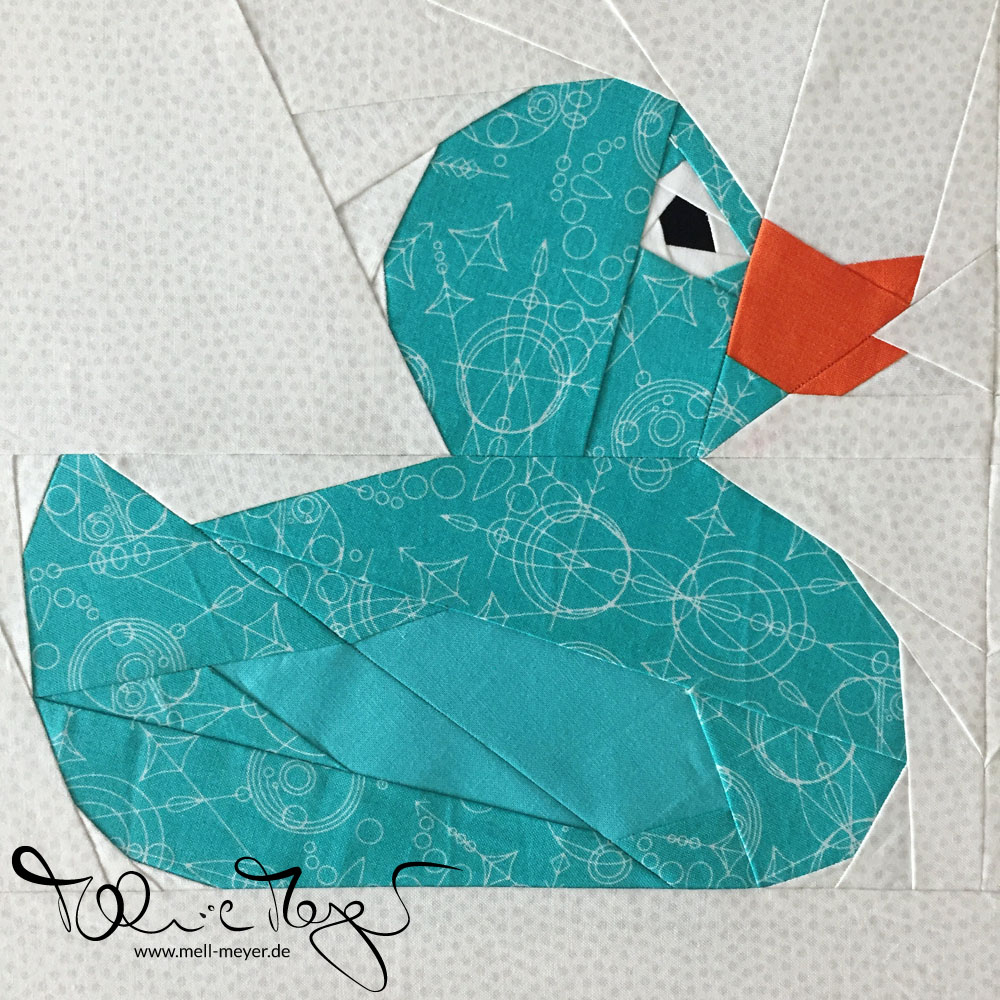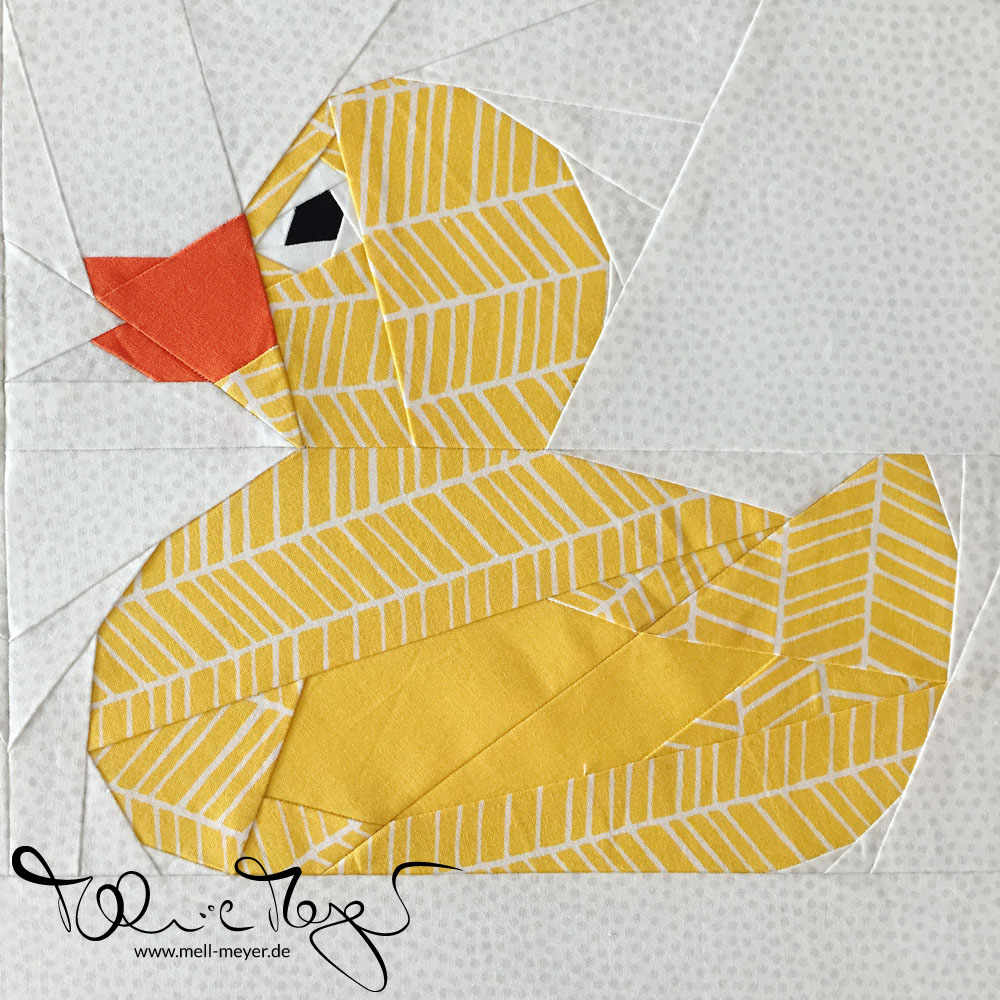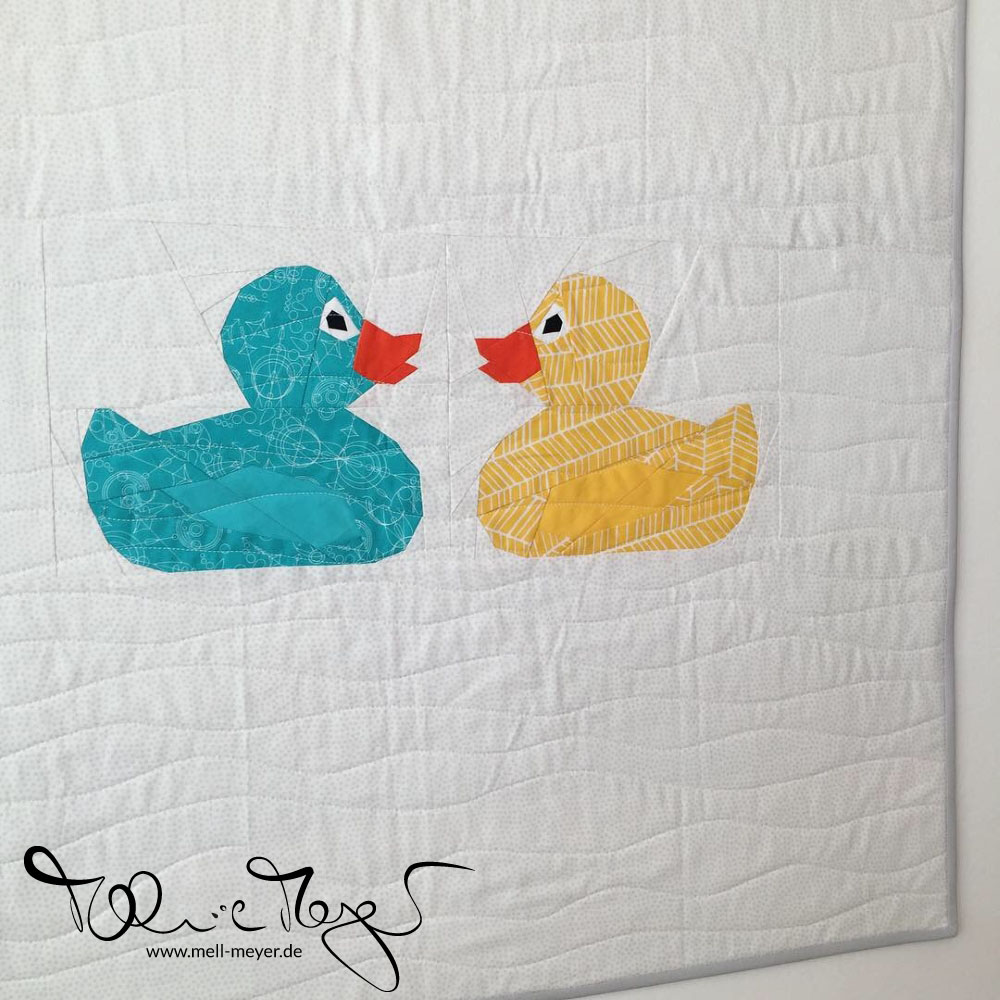 Click on any image to see all pictures in full as a slideshow.
Rubber Duckies II
Started: 7th of February 2019
Completed: Mid March 2019
Completed: 10th of February 2019
Days till completion: 4
Pattern: Rubber Ducky by Irina Irenic @zephyrskies
Technique: fpp (foundation paper piecing)
Fabrics: 8
Quilting Design: organic waves
Binding: by machine
Size: approx. 32 inches square (80 cm)
Block Size: 10.0″ finished
Different Block Designs: 1
Blocks: 2
Units per Block: 47
Pieces: 94 plus borders
Blog Post: You can read more about the two Rubber Ducky Quilts here.
some of the pictures are also from Instagram