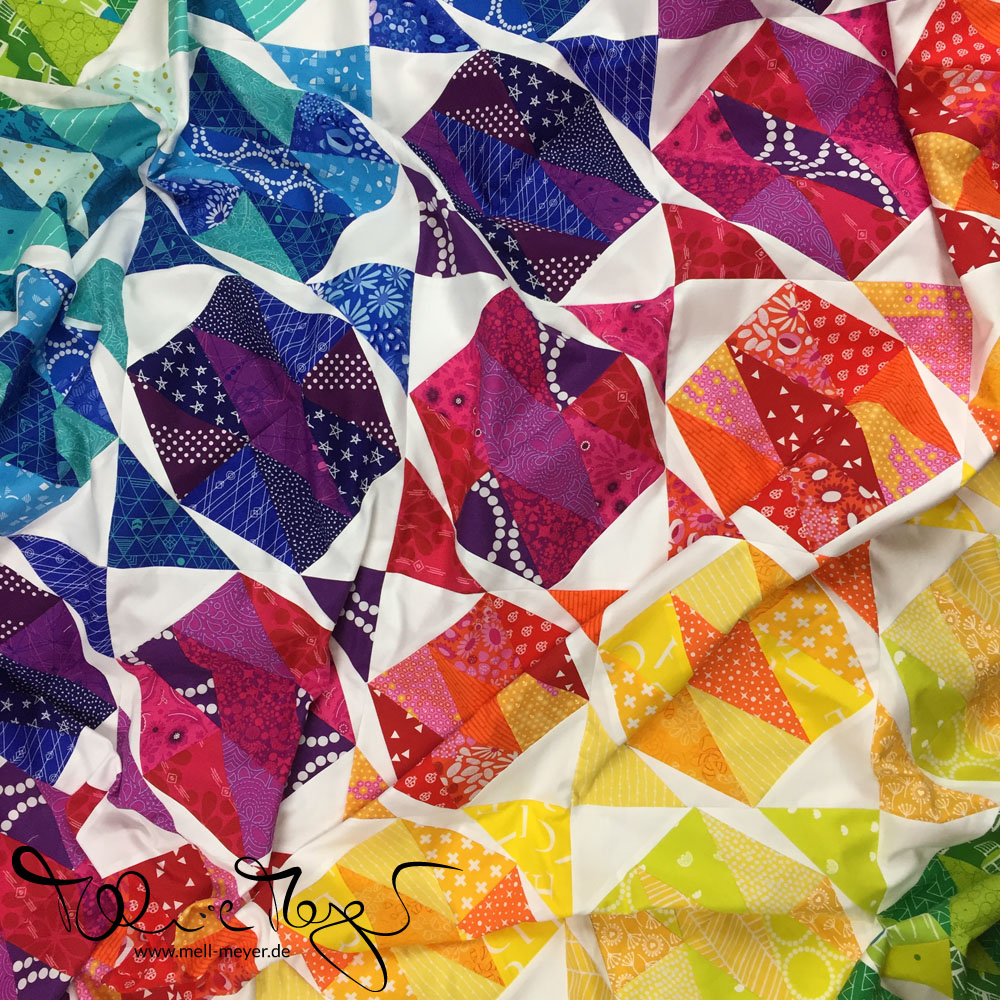 Click on any image to see all pictures in full | as a slideshow.
Name: Precious
Working Title: Gemstone Tumbler
Started: 4th of October 2018
Due Date: 20th of March 2019
Completed: 3rd of June 2019
Days till completion: 243
Inspiration & Pattern: This IG Post of the Gemstone Tumbler pattern by Emma Jean Janson
Technique: fpp (foundation paper piecing)
Fabrics: 41
8 color groups, five fabrics in each group (40) plus Kona white
Fabric Designers: Elizabeth Hartman, Lizzy House, Tula Pink, Alison Glass, Rebecca Bryan (among others)
Quilting Design: Walking foot quilting, mostly in straight lines (see diagram above)
Binding: by machine
Size: approx. 60 inches square (150×150 cm)
Block Size: 10.0″ finished
Different Block Designs: 1
Blocks: 36
Units per Block: 18
Pieces: 648
Final post about this quilt: "Precious" aka Gemstone Tumbler
You can find out more about my progress and process there.
some of the pictures are also from Instagram or progress posts inbetween
Costs are calculated via my Quilt Price Calculator: Factors are the size & pieces as mentioned above, the presets for a baby quilt and an offcut of 20% (offcut was higher than for normal precision piecing but relatively small for fpp) plus 9€ in extras (pattern).