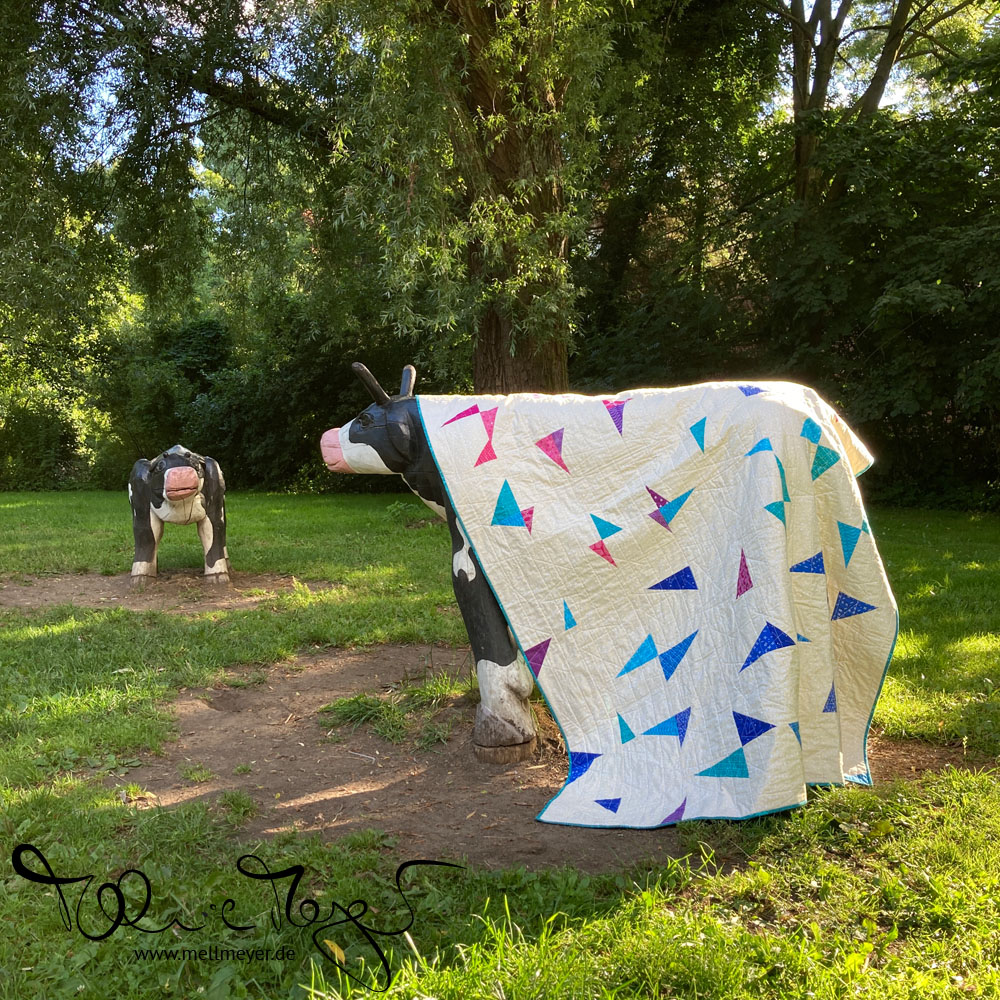 Click on any image to see all pictures in full | as a slideshow.
Name: Tipsy
Working Title: Tipsy Triangles
Started: 19th of April 2020
Completed: 22nd of July 2020
Days till completion: 95
Inspiration: The Tipsy Triangles by Amy Ellis @ Amy's Creative Side (Instagram)
Pattern: My own calculations/measurements. Planned the quilt in EQ8 with maximum usage of my background fabric in mind.
Technique: improv piecing
Fabrics (Front): pink, purpel, turquoise, teal & blue fabric scraps – leftovers from my Rainbow 'All the Diagonals' quilt
Fabrics (Back): an Ikea duvet cover, upscaled with a KonaCotton Nightfall border on the left and bottom
Quilting Design: straight lines with overlapping improv zig zags
Binding: by machine
Size: approx. 60×82.5 inches (152×210 cm)
Block Size: 7.5″ finished
Different Block Designs: 1
Blocks: 23 + 4* ½
Units per Block: 2
Pieces: 327
Pieces Backing: 3
Final post about this quilt: Tipsy Triangles – Finished!
some of the pictures are progress post from Instagram
Costs are calculated via my Quilt Price Calculator: Factors are the size & pieces as mentioned above & the presets for a twin quilt.