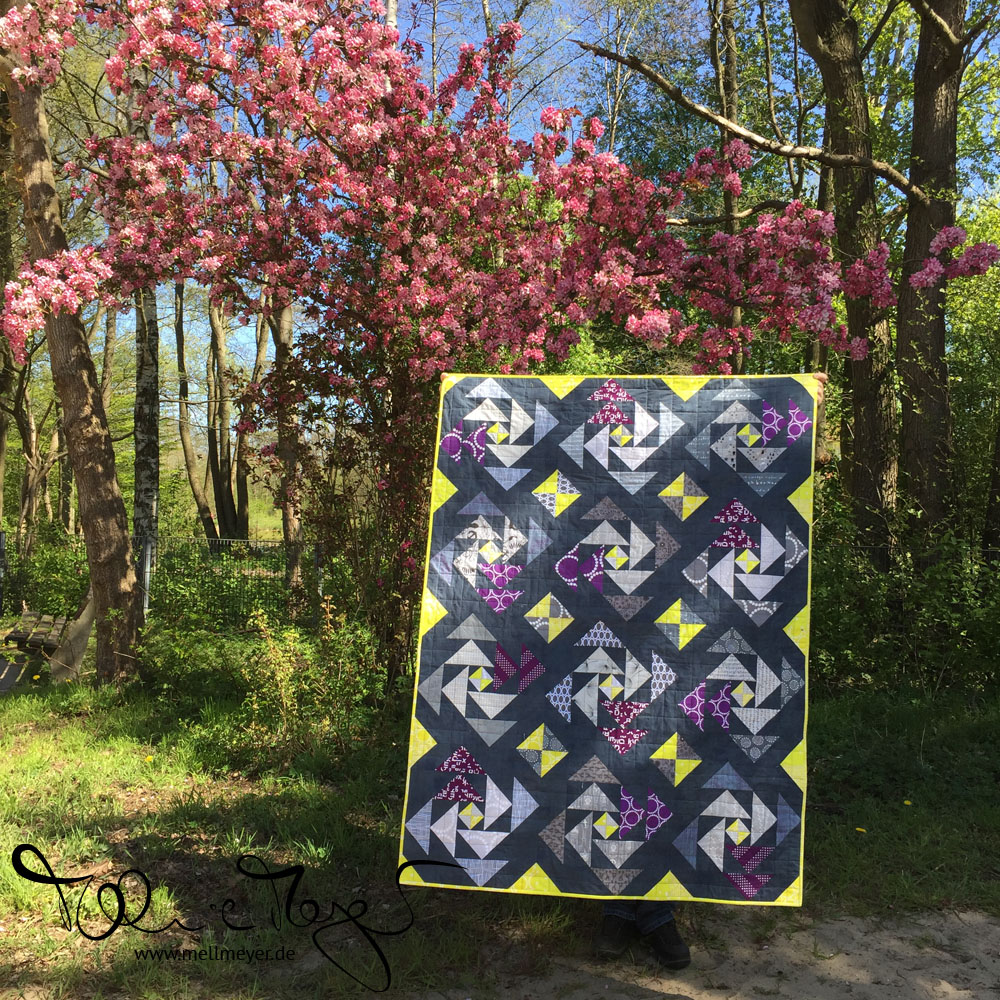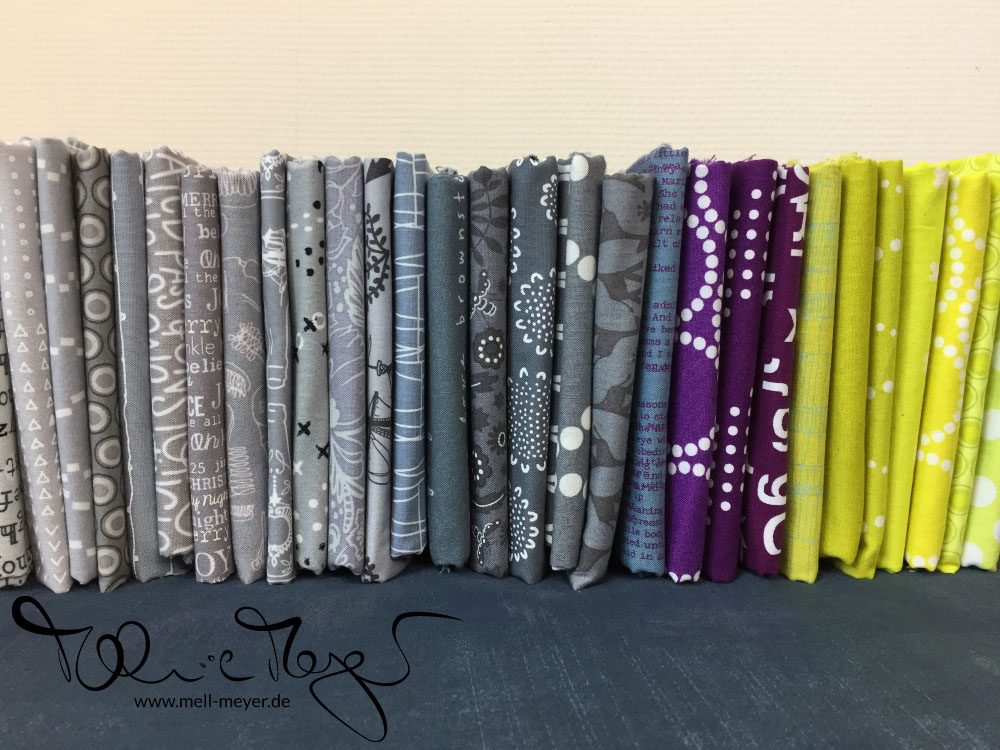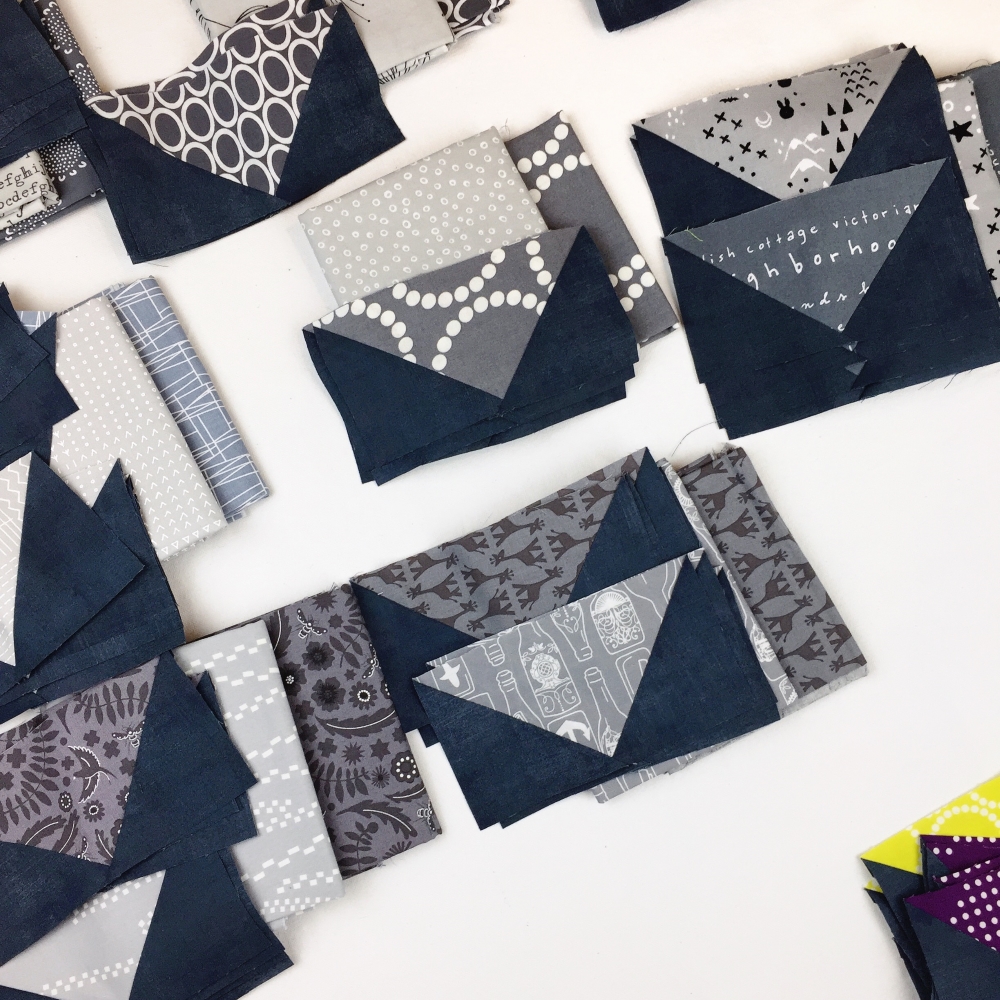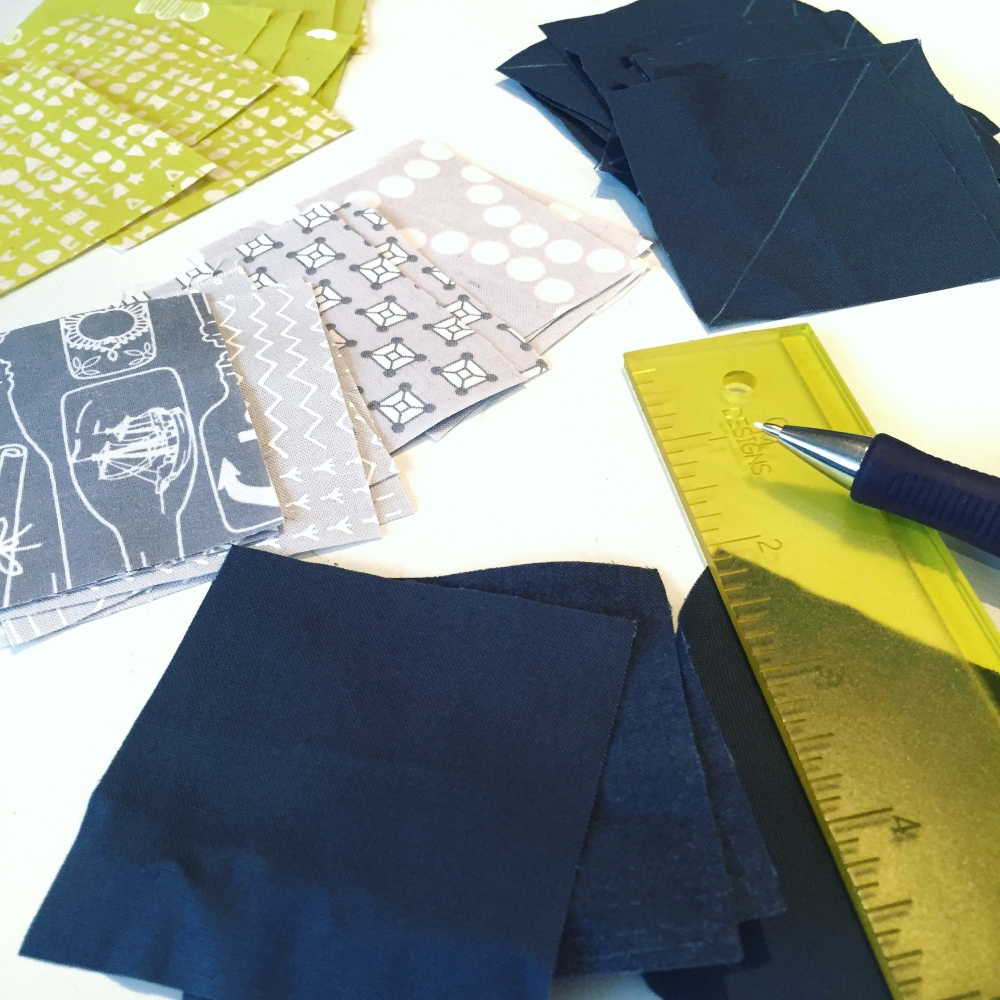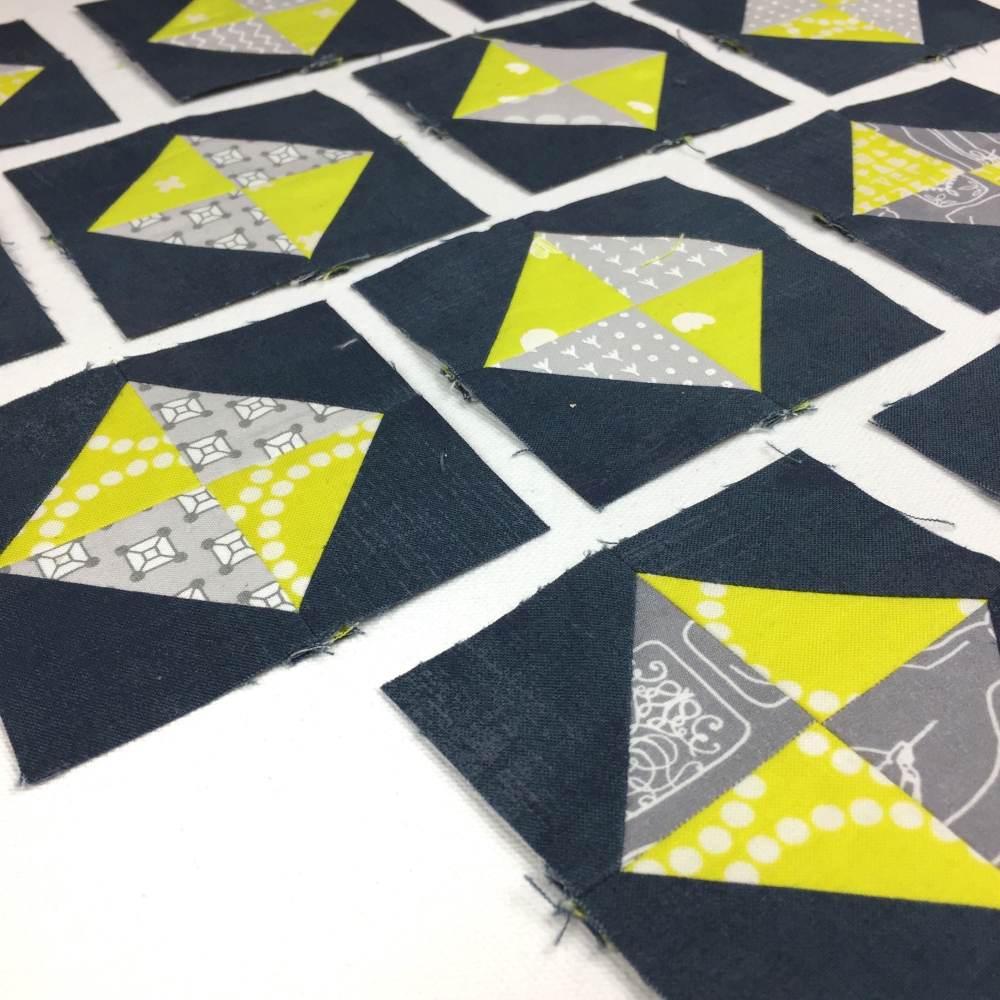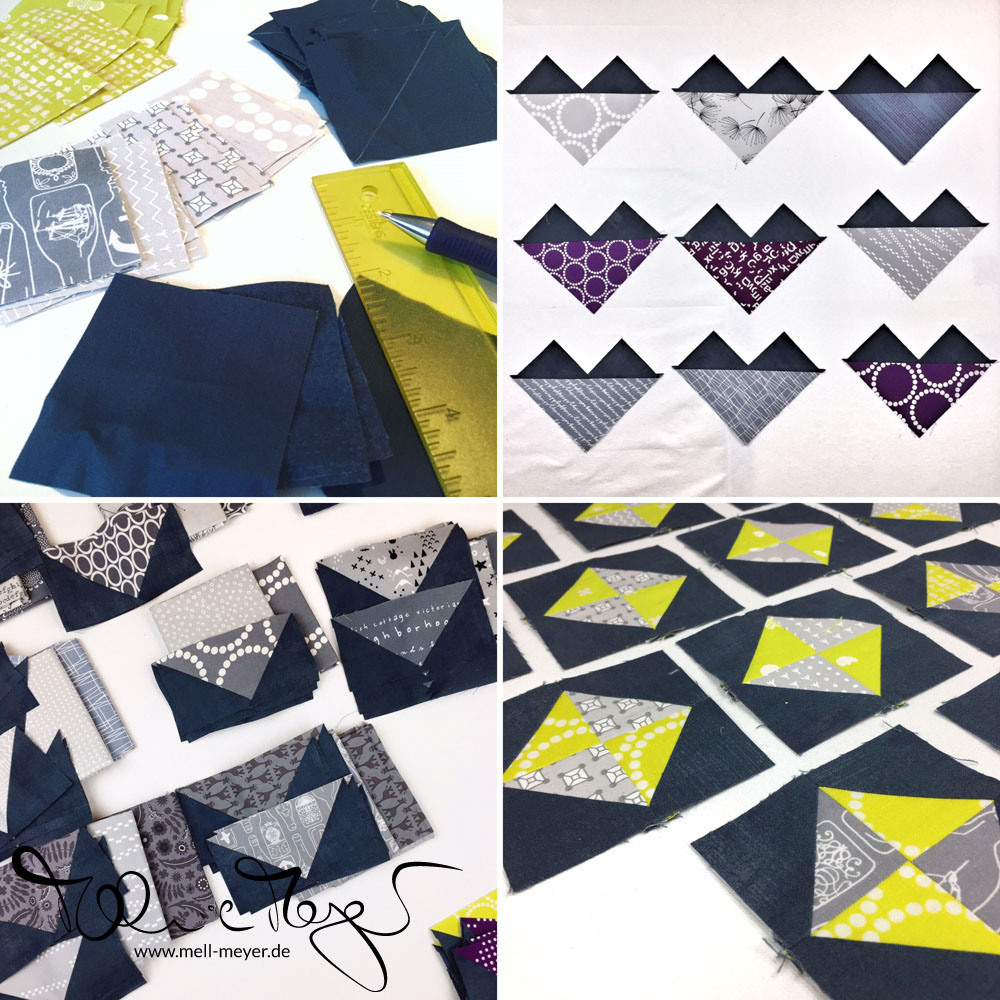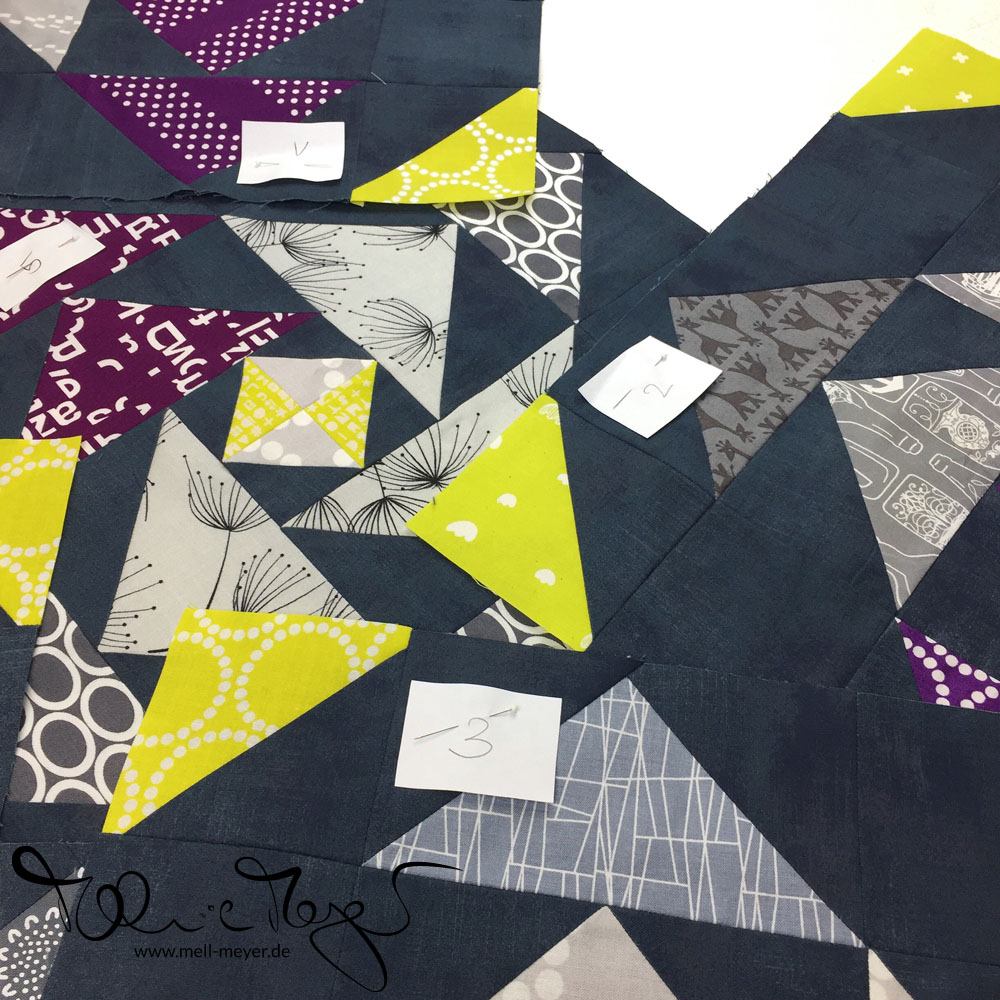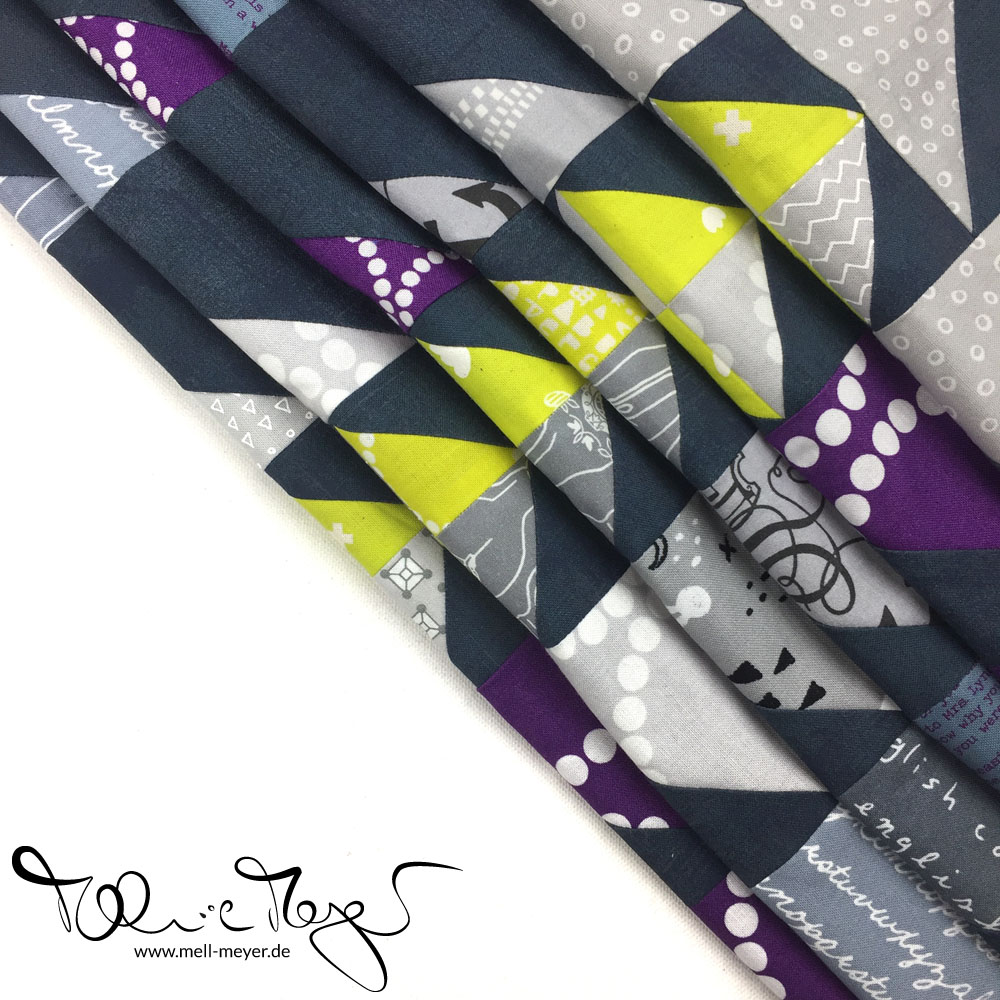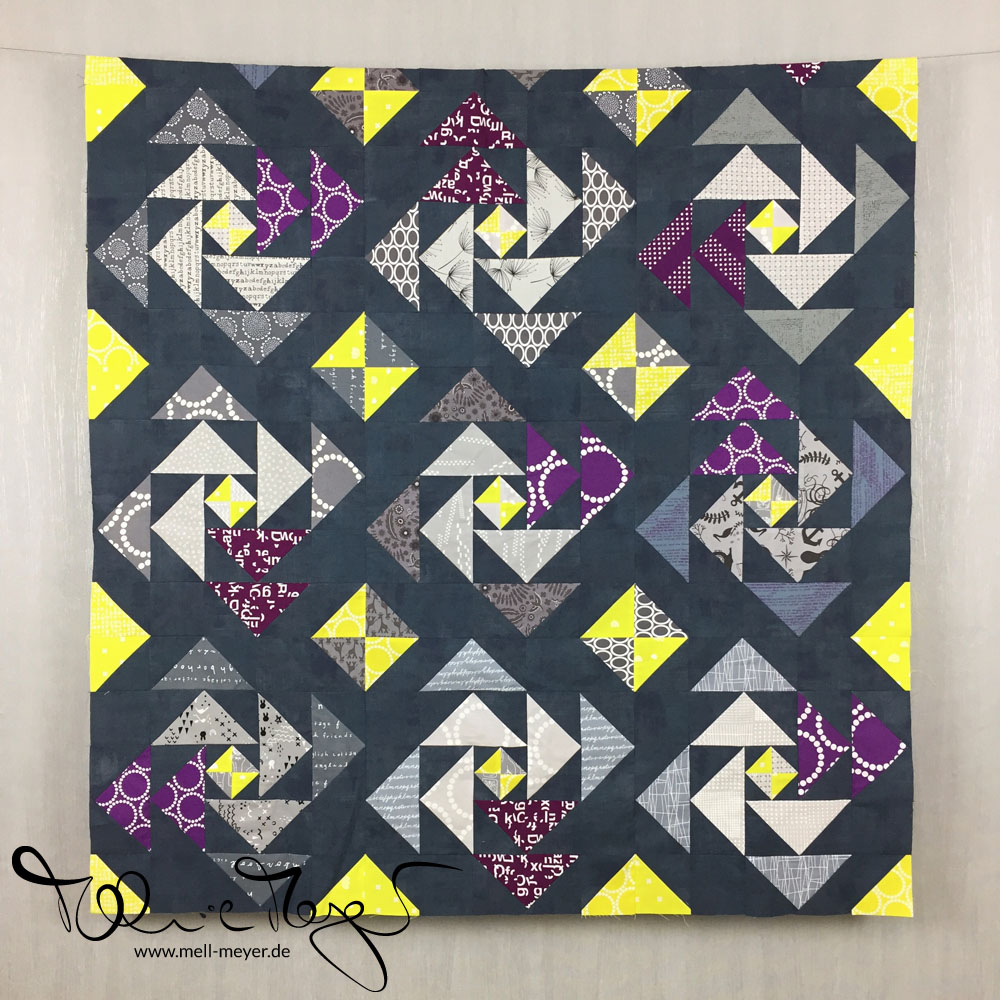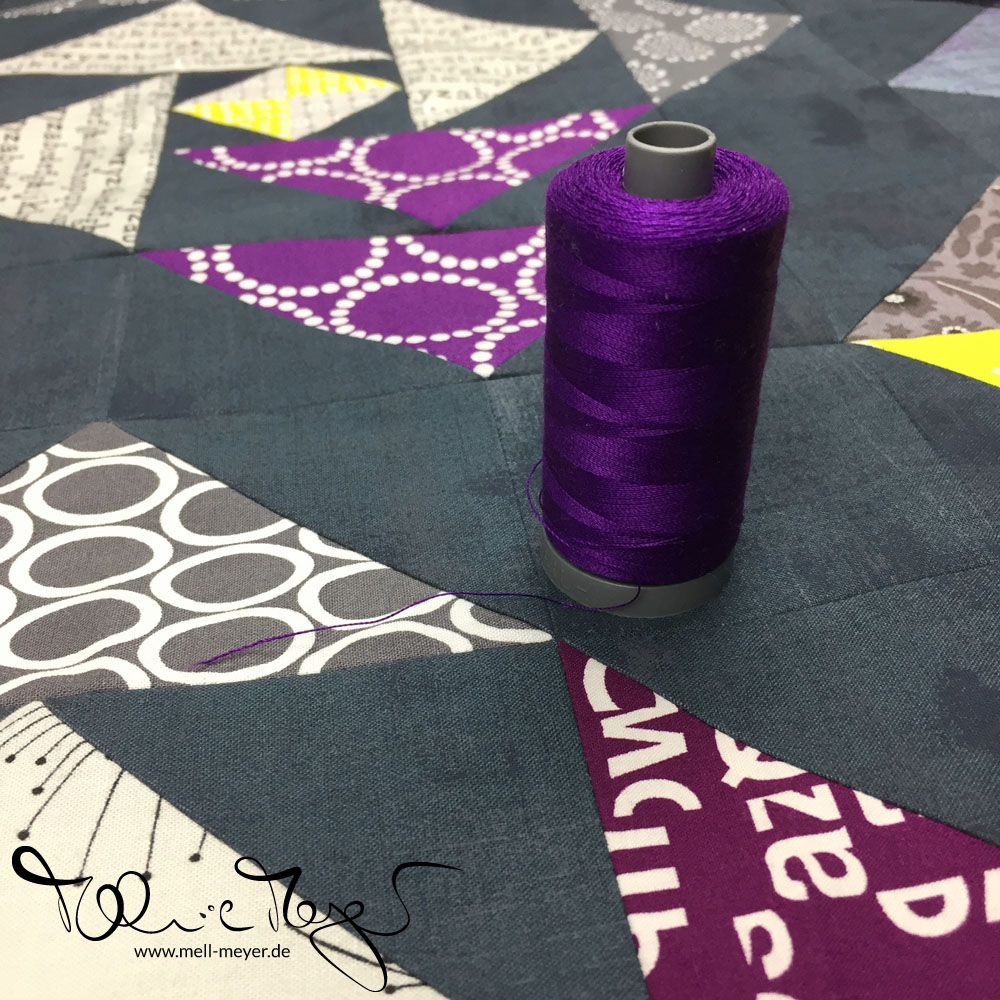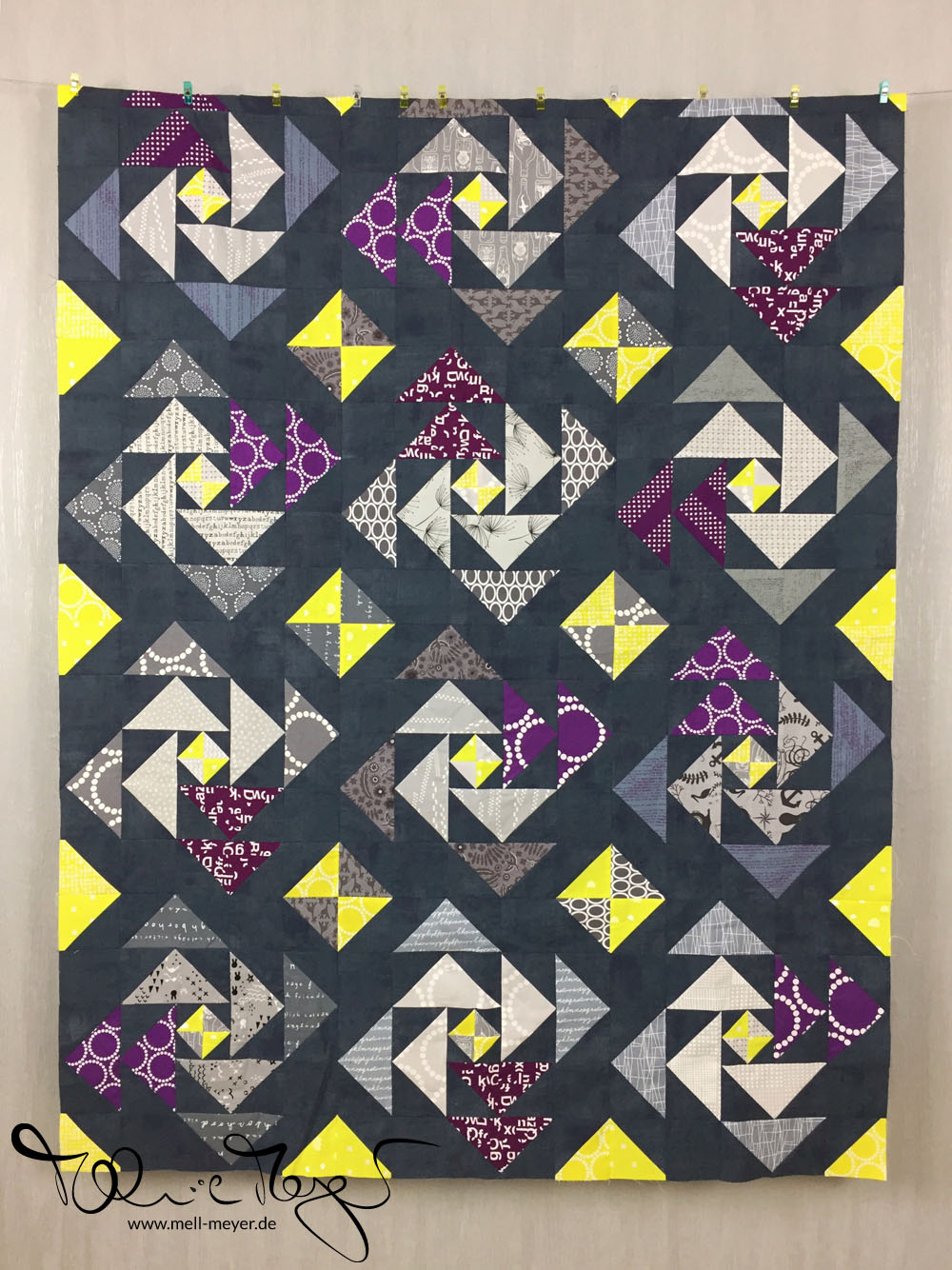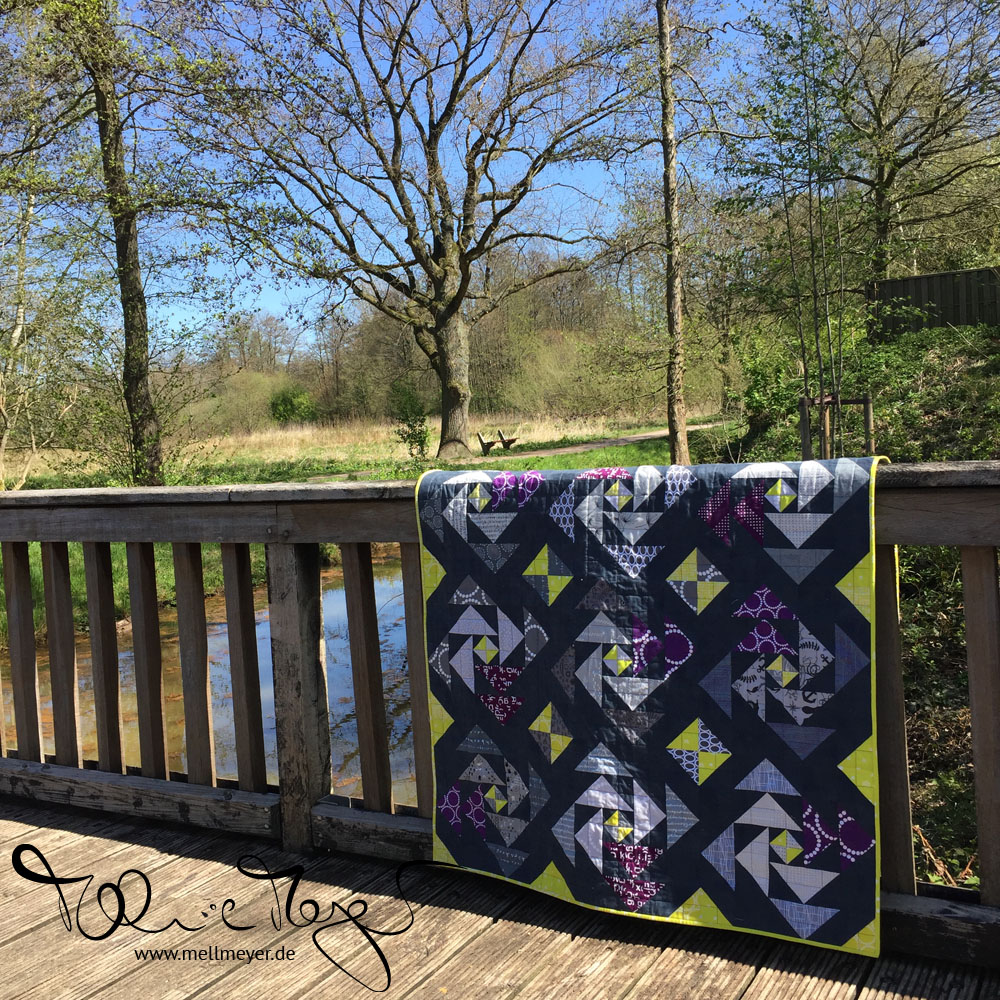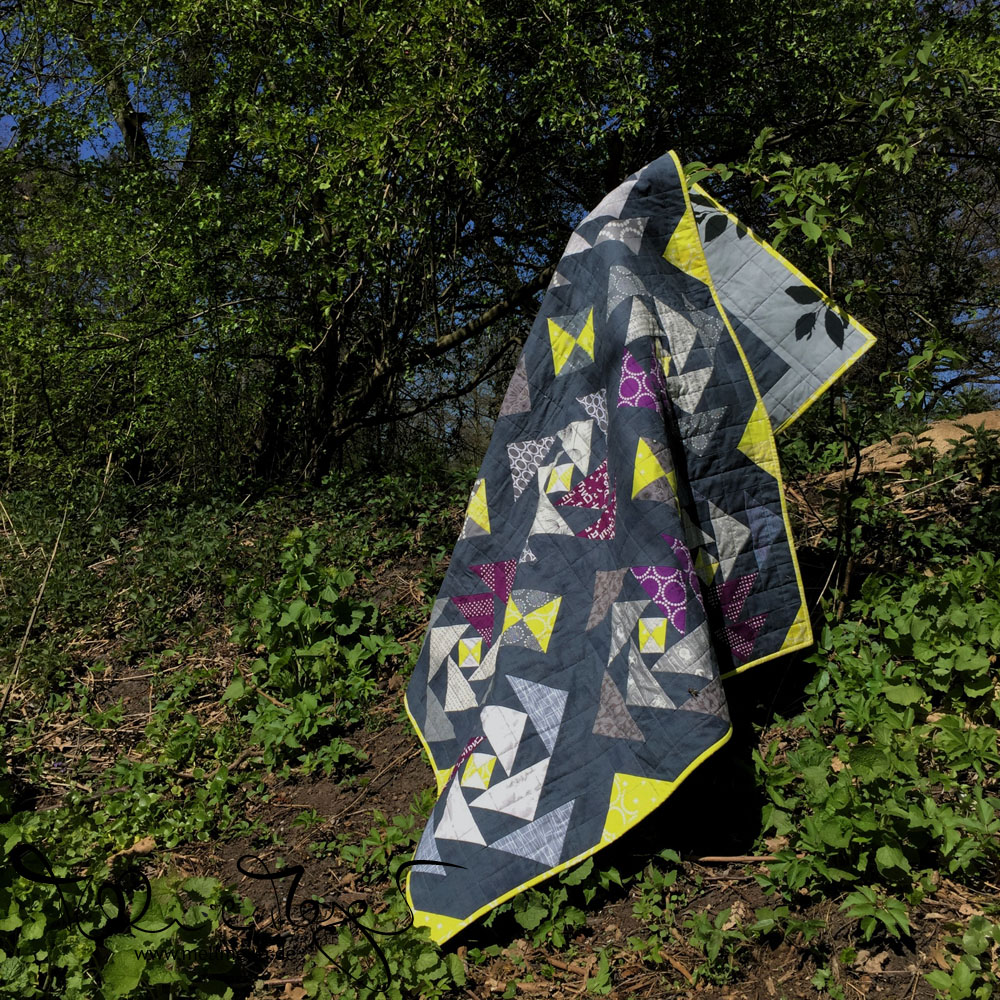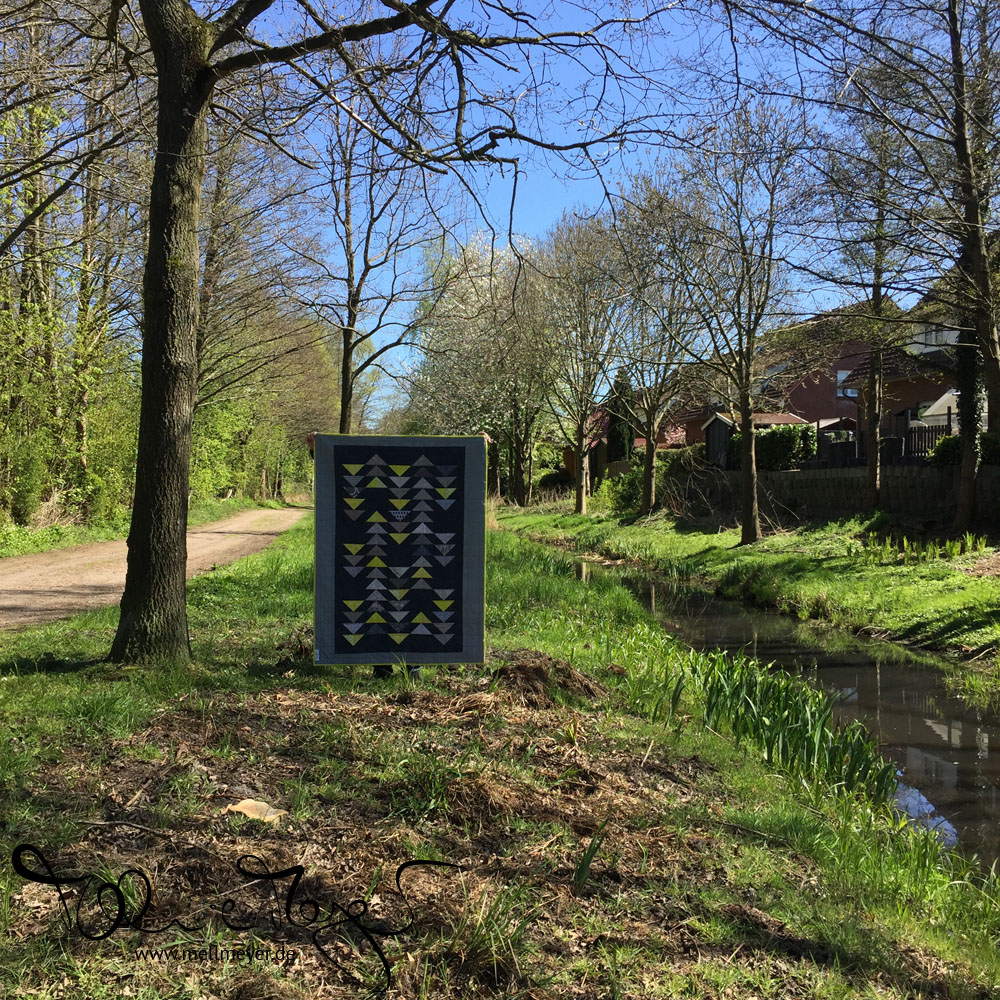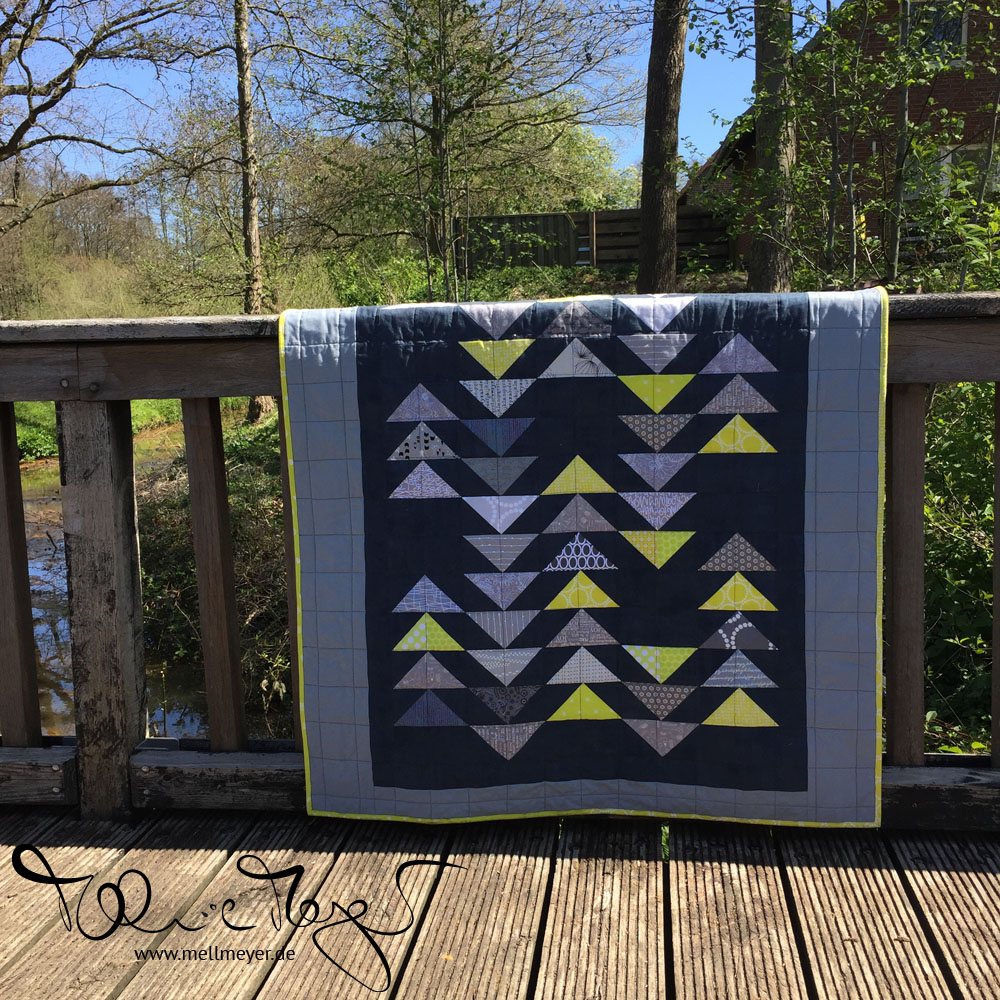 Click on any image to see all pictures in full | as a slideshow.
Name: Whirly Girl
Working Title: Whirly Girl
Started: 2nd of July 2017
Completed: 19th of April 2020
Days till completion: many :)
Pattern: Whirly Girl is a pattern by Allison @campbell_soup_diary
Technique: traditional piecing, including some partial seams
Fabrics: 29
~ (3) lime yellow/greens, (4) purples, (21) greys and a grey grundge as background
Fabric Designers: Elizabeth Hartman, Karen Lewis, Lizzy House, Alison Glass (among others)
Quilting Design: straight line grid
Binding: by machine
Size: approx. 45×60 inches (114×152cm)
Block Size: 15.0″ finished
Different Block Designs: 1
Blocks: 12
Units per Block: 32
Pieces: 384
Back: 66 geese in the back -> 198+ pieces
Final post about this quilt: Whirly Girl – Finished!
In between post about this quilt: Blog Hop: Whirly Girl
You can find out more about my progress and process there.
Costs are calculated via my Quilt Price Calculator: Factors are the size & pieces as mentioned above, the presets for a baby quilt.
Material
Costs for Fabric:
93.74 €
Costs for Notions:
32.91 €
Total:
126.65 €
Sales Prices
Family & Friends:(Whole)Sale
Factor 2
253.30 €
Quilt Price:Factor 3
379.95 €