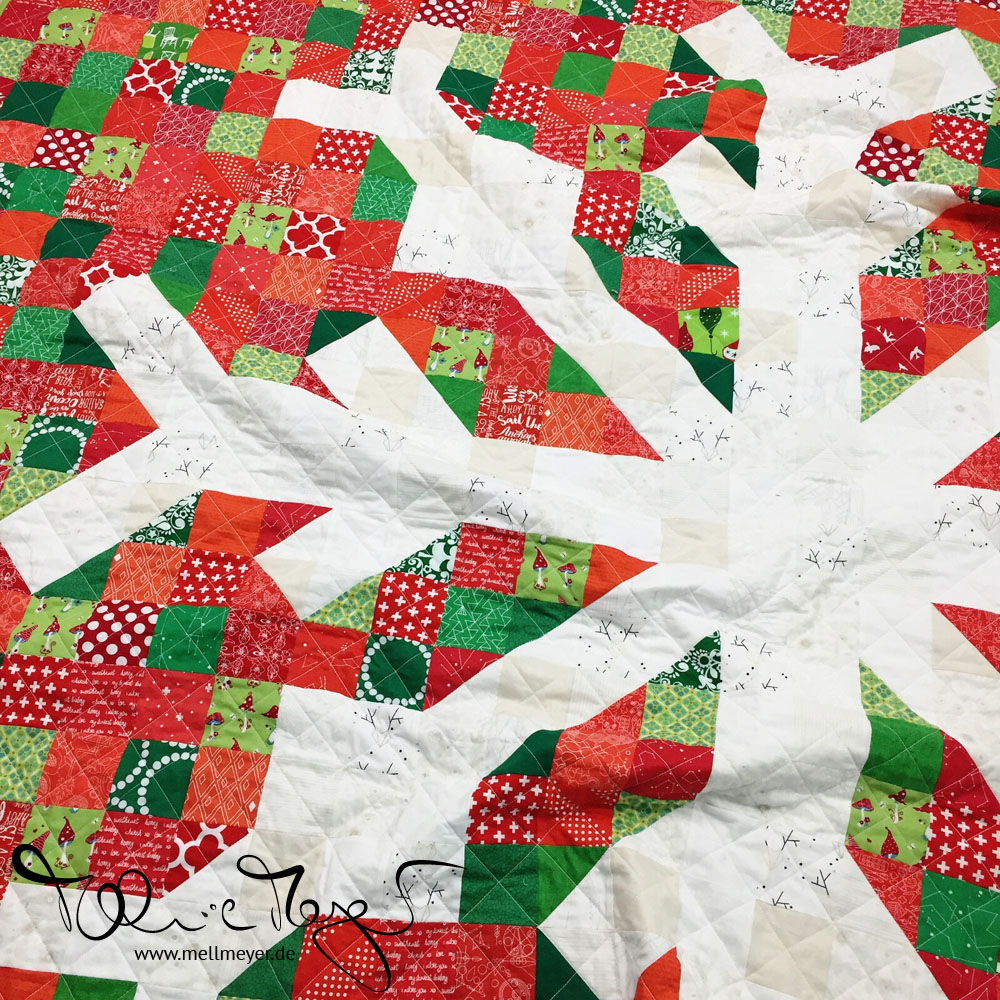 3
Click on any image to see all pictures in full | as a slideshow.
Name: Christmas Snowflake
Working Title: Snowflake
Started: 10th of October 2019
Completed: 29th of March 2020
Days till completion: 172
Pattern: Snowflake Quilt PDF Pattern by @modernhandcraft
Technique: traditional piecing
Fabrics:
(11) greens, (17) reds and (≥6) low volumes
Fabric Designers: Alison Glass, Lizzy House, Sassafraslane, Carolyn Friedlander, Giuseppe A. Ribaudo (@giucy_giuce) (among others)
Quilting Design: diagonal grid
Binding: by machine
Size: approx. 60×78 inches (152×198 cm)
Block Size: 3.0″ finished
Block Designs: HSTs or plain squares

Pieces Top: 590
Pieces Backing: 8
Final post about this quilt: Christmas Snowflake – Finished!
some of the pictures are also from Instagram or progress posts inbetween
Costs are calculated via my Quilt Price Calculator: Factors are the size & pieces as mentioned above, the presets for a twin quilt plus 10€ in extras (pattern).