On my last blog post at the End of January, Ariadna had this great idea to use a step-by-step todo list so even when you are not finishing, you can see the progress.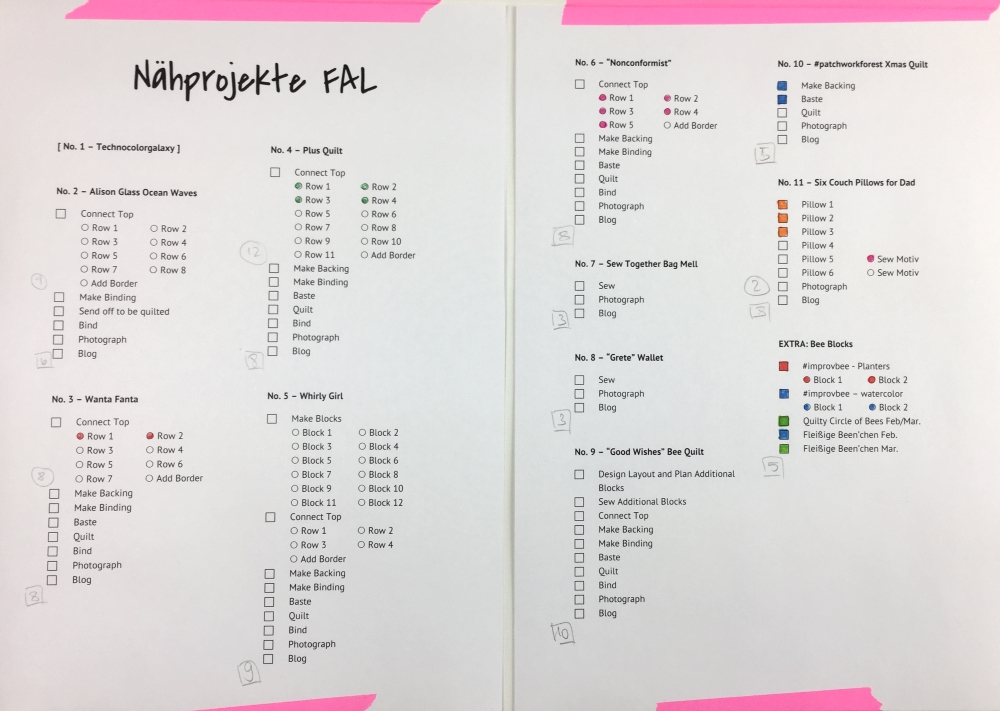 I loved that idea and wrote a list at the beginning of March when there were still no finishes but progress. On the list were the 11 projects from my FAL list. Except Technicolor Galasy, all were specified with
(73) items like finish blocks, sew top together, baste, quilt, bind, take pictures, write a blog post and
(58) subitems like finish rows or blocks.
I finished 26 of those 131 items. Not including the ones that are started but not yet ready to be crossed off. This makes me feel way better than once again not beeing able to cross things off :)
Projects without Progress
No. 8 – Grete – A Wallet
(since Q2/2017)
Projects with Progress made
NEW
No. 12 – EADS Quilt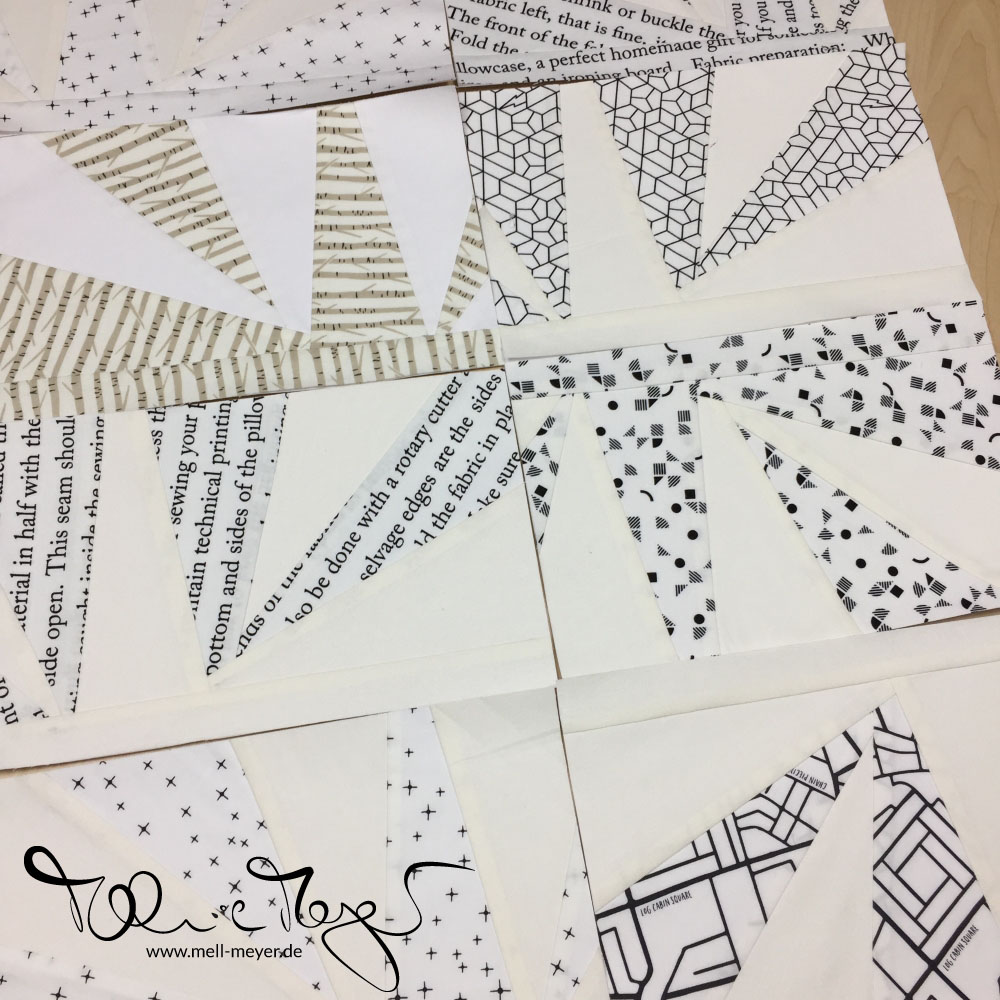 I am up to date with all my bee blocks. But as I am the queen bee in both my groups in April, I started a new project. This will be a king size bed spread in a low volume color scheme.
My list has actually grown, but I am still very happy with my progress and pretty optimisic for the next quarter. I will try to keep a regular sewing time courtesy of the #30minssewingdaily challenge. You are still able to meet the giveaway requirements – join us!
Best wishes
xo Melanie
Linking up at Finish Along Q1 2018 @ She Can Quilt