How time flies! The first month of the new year is already over. Am I the only one who thinks New Year was only a week ago? But even if my sense of time is totally off, let's look back and see how the first month has gone sewing wise.
Three Days Late
One Monthly Goal
The goal was to finish two projects from my Finish Along List for Q1.
First project: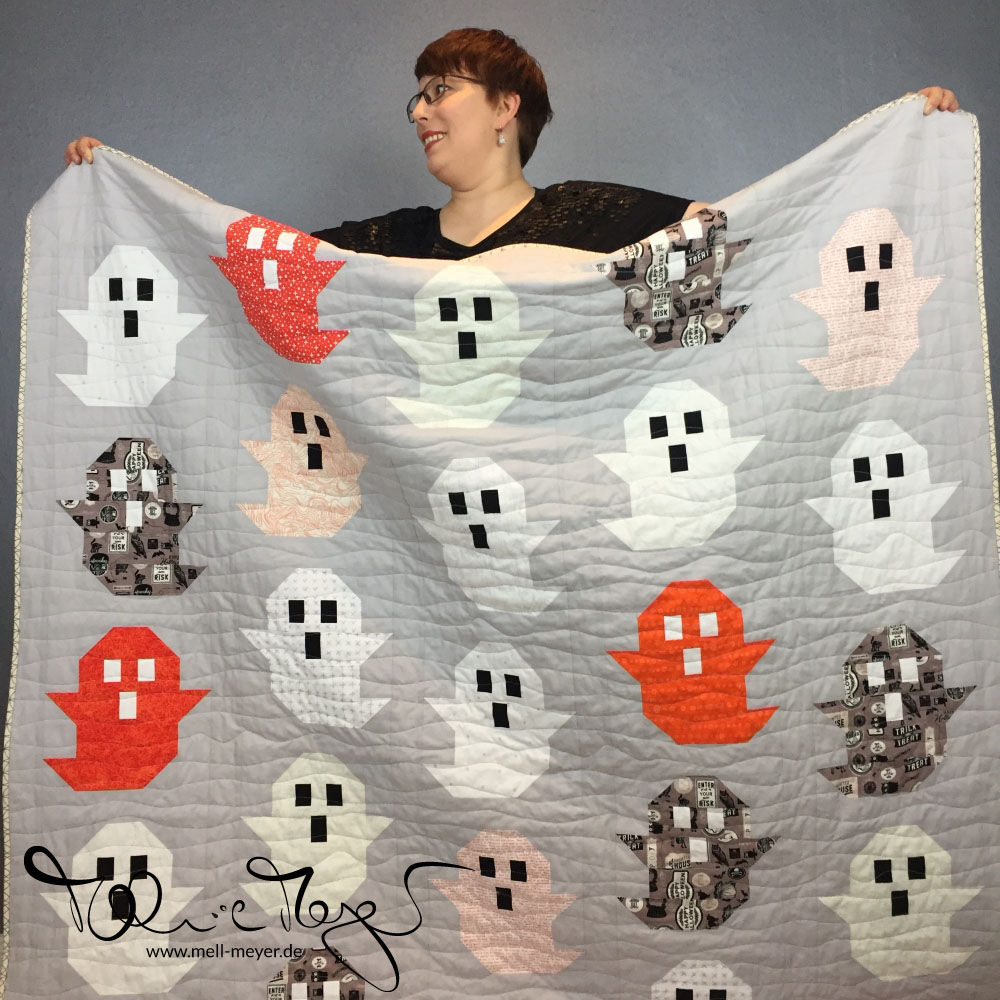 You can read more about the quilt here.
Second project: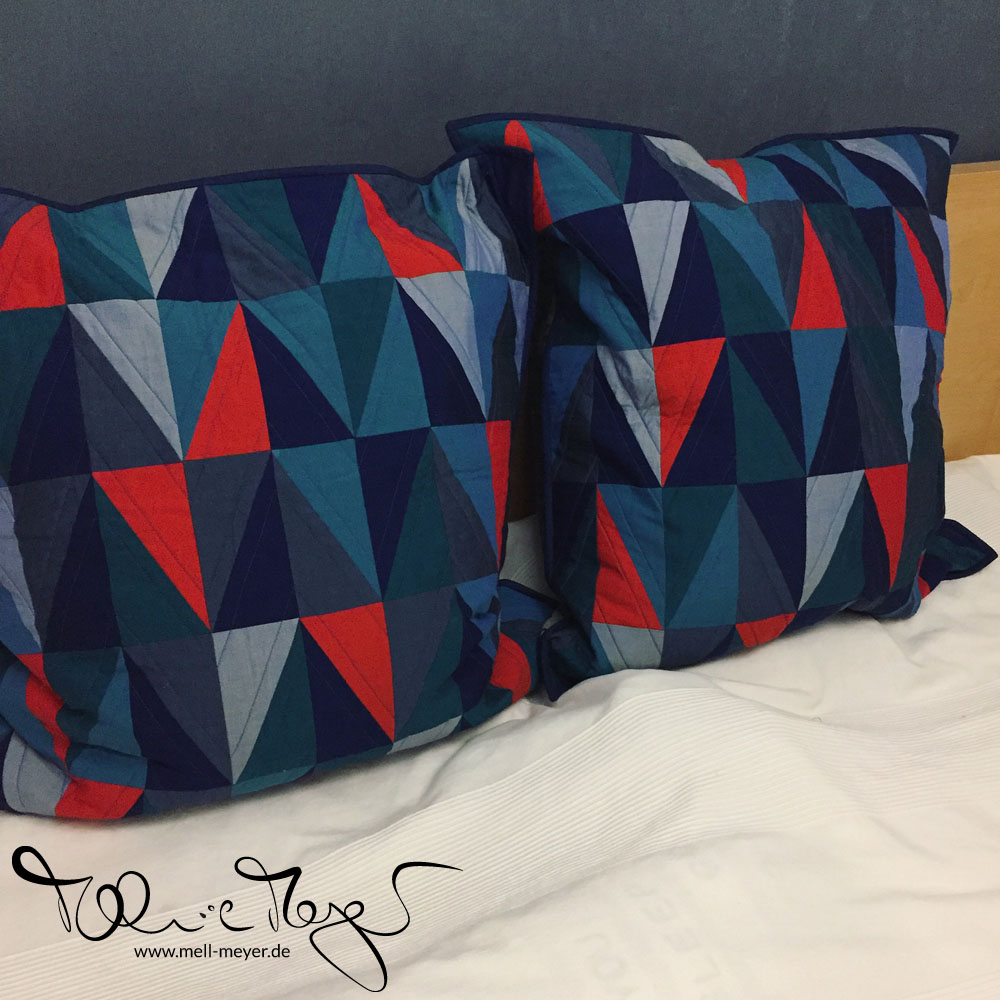 No. 9 of my Finish Along List for Q1 is finished! Though for the OMG January it was three days late.
But I'd still call this month a success!
Progress
Sewing for my FAL list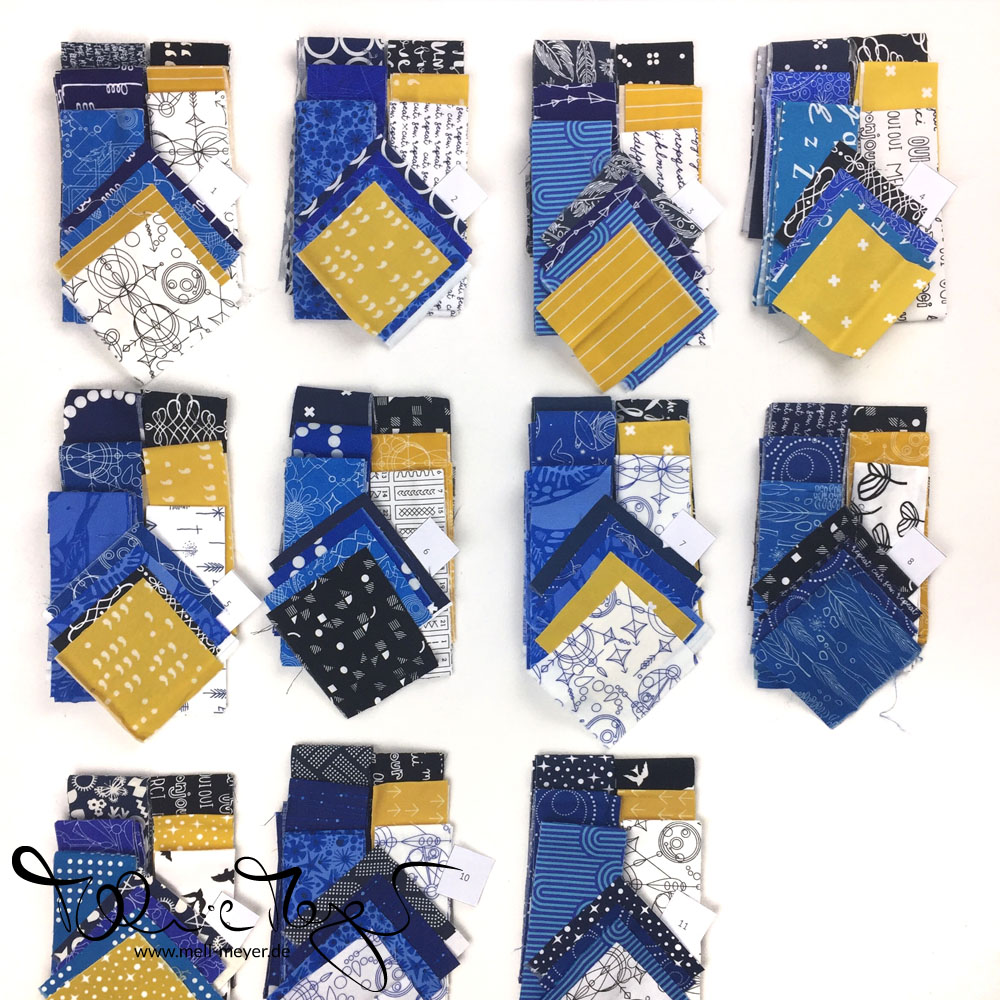 Besides finishing the two projects, I have been really productive. I designed and planned my
Bee Quilt 2019 (No. 12).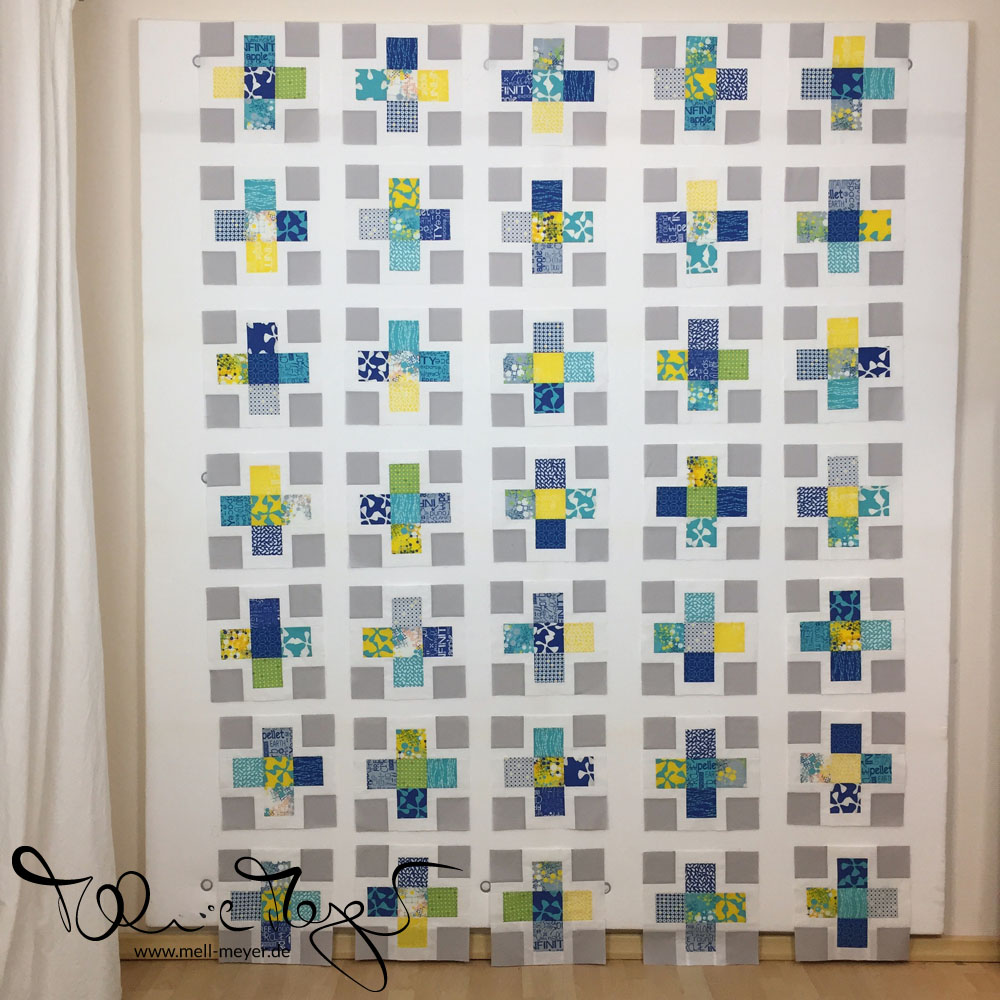 And I finished sewing all the blocks for Plussquared (No. 10).
Plus the pattern testing for Whirly Girl (No. 3) has begun.
Here are a few of my first sneak peaks :)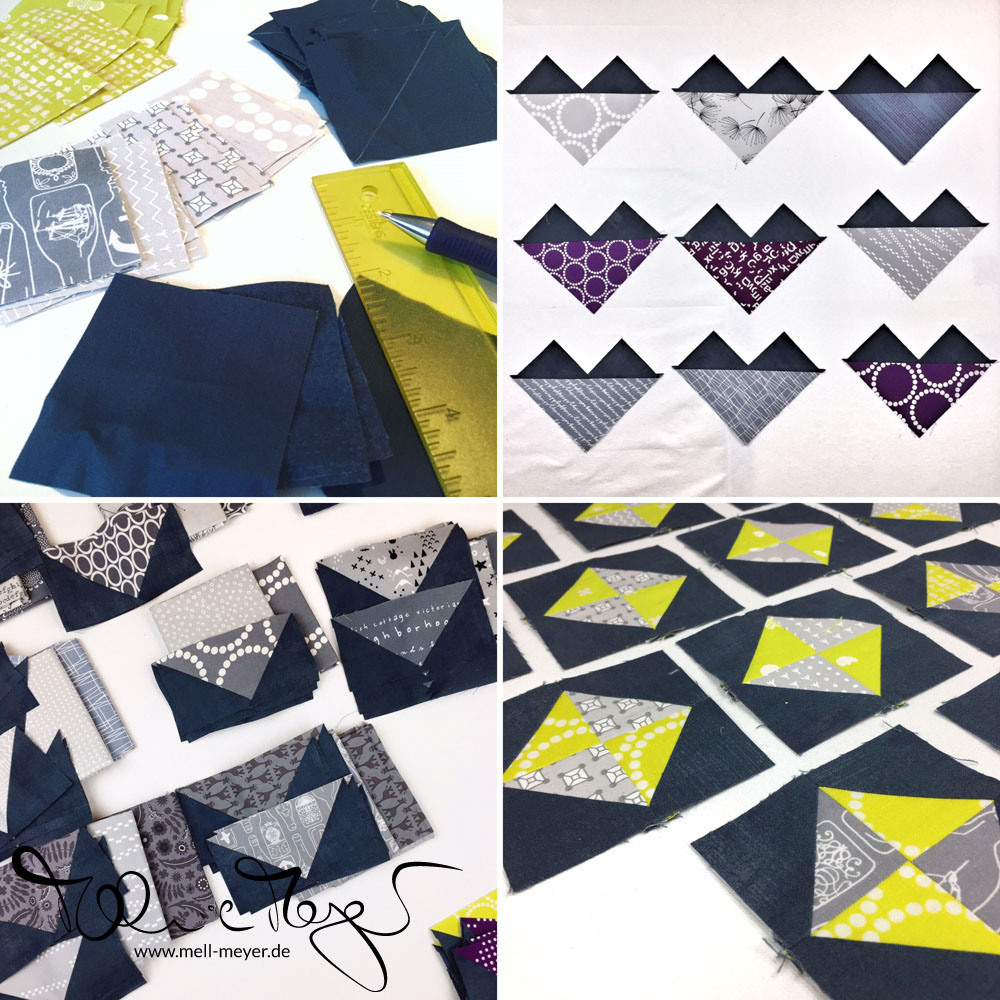 A collage from my start a year ago…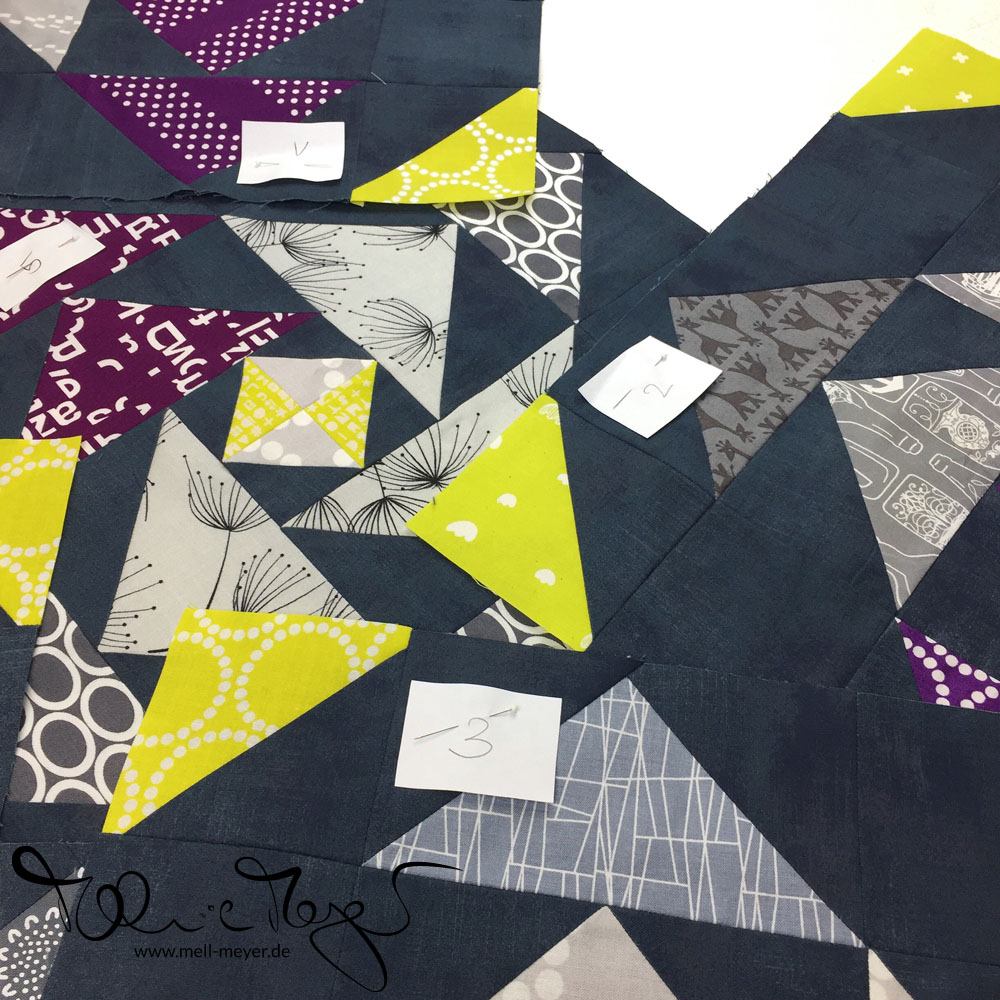 … and the first six blocks finished this January.
For February I will again make it my One Monthly Goal to finish TWO projects from my Finish Along List for Q1.
A good bet are Rubber Duckies II (No. 13) and the above mentioned Whirly Girl (No. 3). Rubber Duckies is a gift for a pregnant friend. I would love to hand it over soon so she can take the mini baby quilt with her to the hospital – she is due the middle of March so I better hurry. And the pattern testing for Whirly Girl will end 28th of February with at least a top – though I am hoping to have the whole quilt done by then.
But if not those there are a few more options on the list – from originally 15 projects there are still 13 left. I think that are enough options.
Best wishes
xo Melanie
So far this quarter …
Linking up at
One Monthly Goal – February Goal Setting @ Elmstreet Quilts