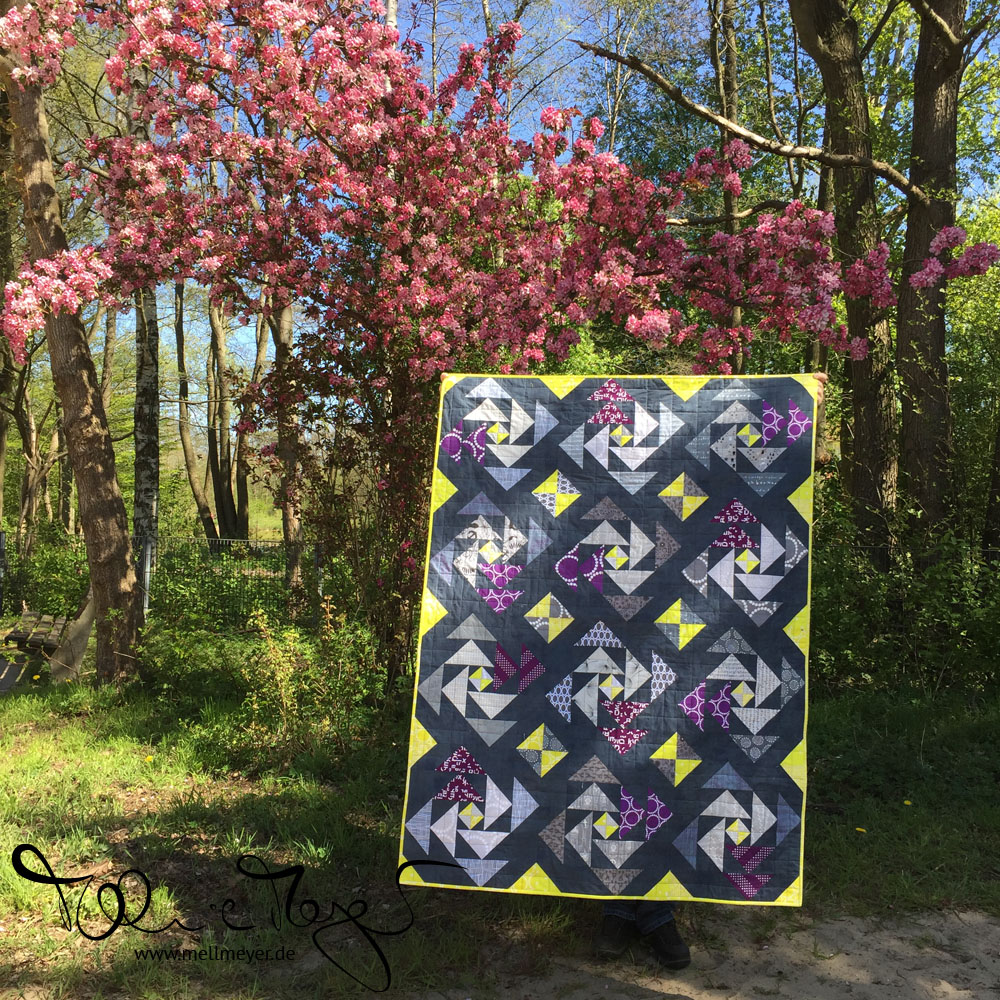 No. 2 of my Finish Along List for Q1 is finished!
Whirly Girl is a pattern by Allison @campbell_soup_diary. I started this quilt while testing for her. After a few hickups with the quilting thread – not the pattern – it is finally finished. Yeah!
Actually it was finished for quite a few days but I was waiting for good weather and an opportunity to take nice pictures. And today it finally arrived. Just in time to cross this project off before I write my new FAL list :)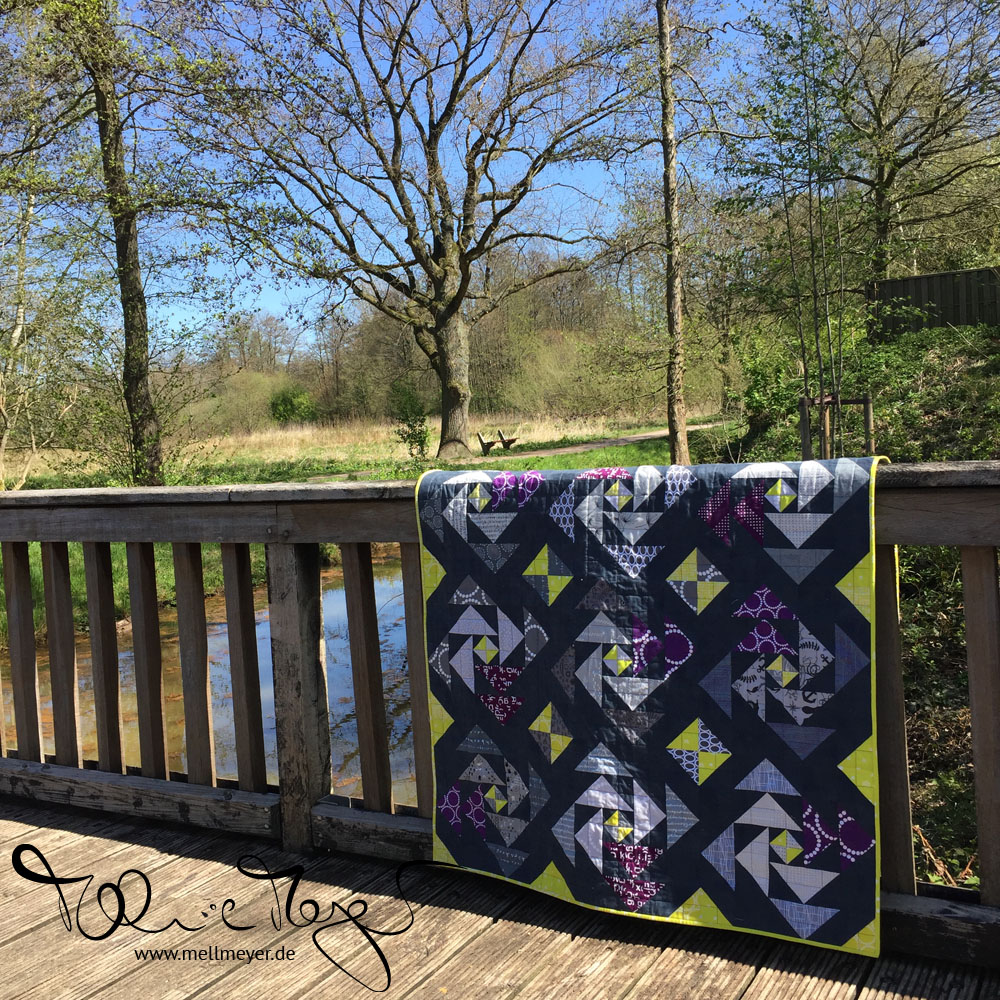 I arranged the flying geese in my design a bit differently so that there are purple sets swirling all over the top. But otherwise I stuck to the pattern idea. The blocks are built from simple elements and the partial seams (not y-seams) are easy to accomplish. No need at all to be afraid of them!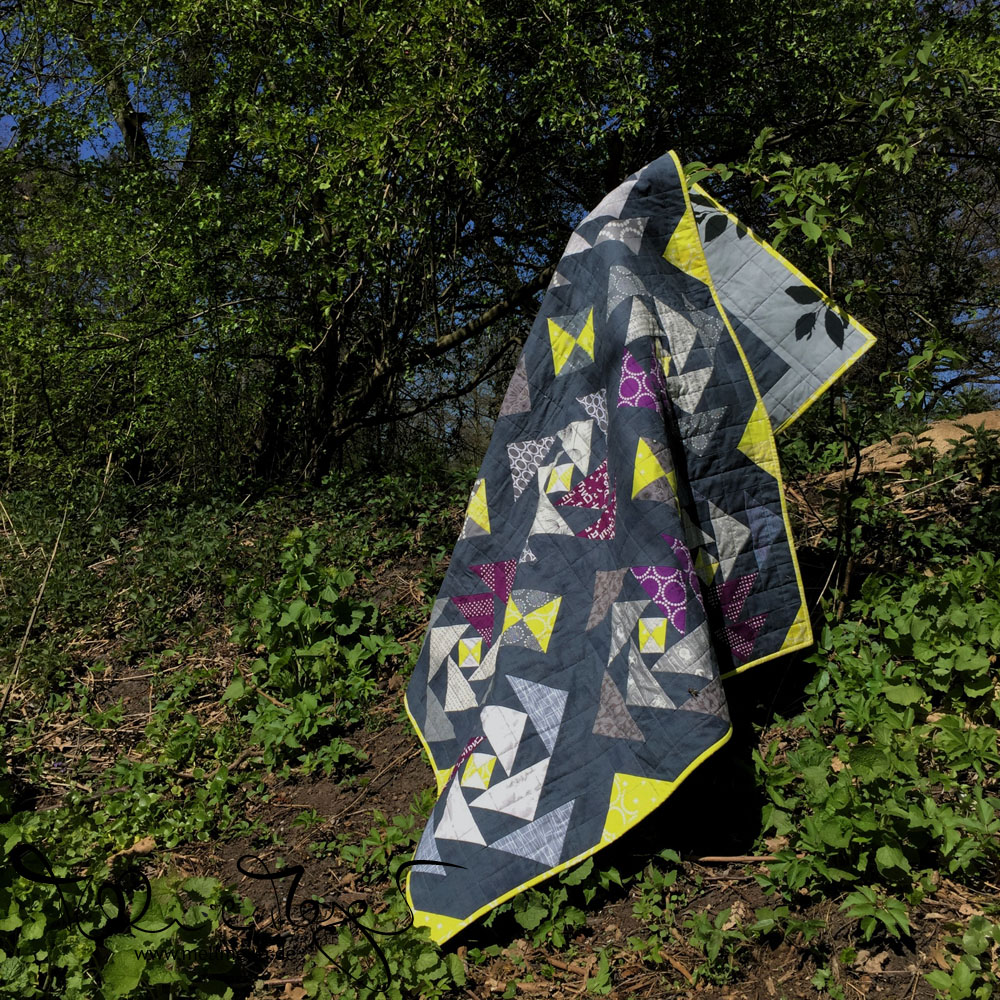 The quilting is a simple grid.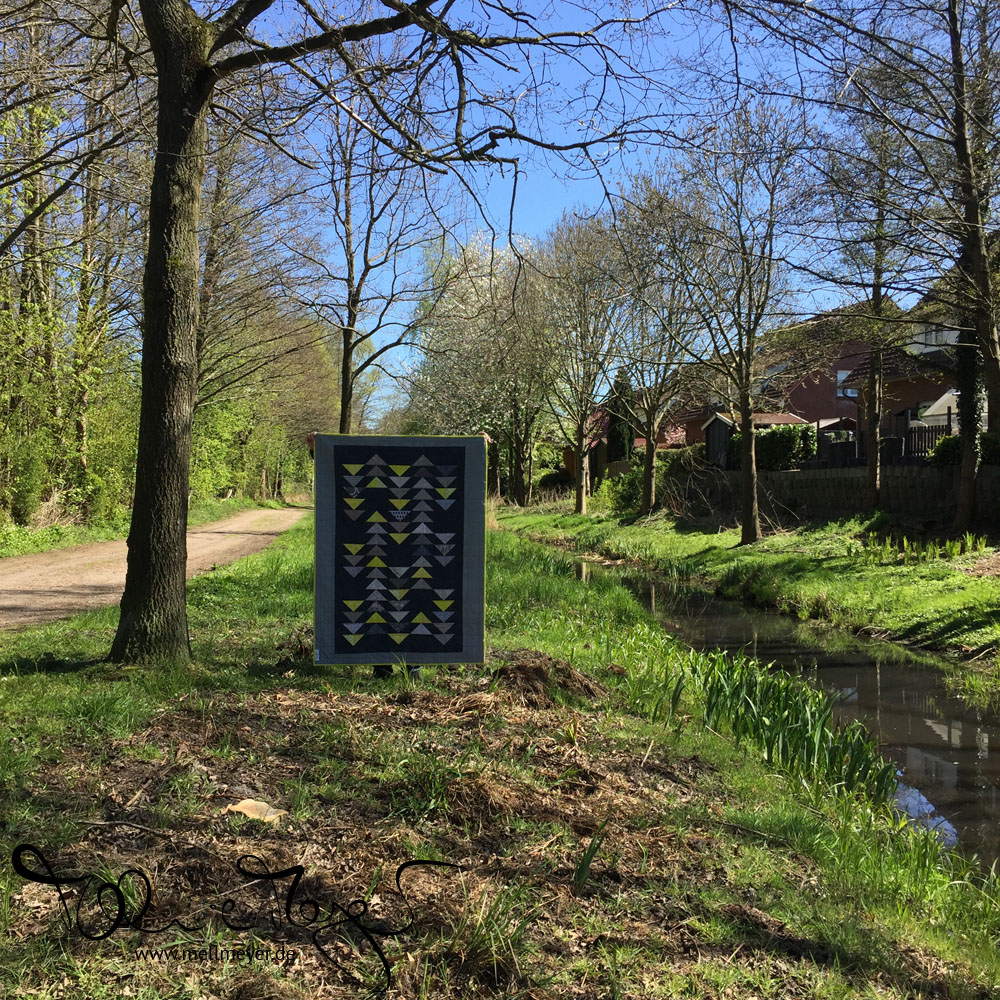 The backing is almost a quilt on it's own. I used left over geese units that I had sewn before I had a real plan for the front :)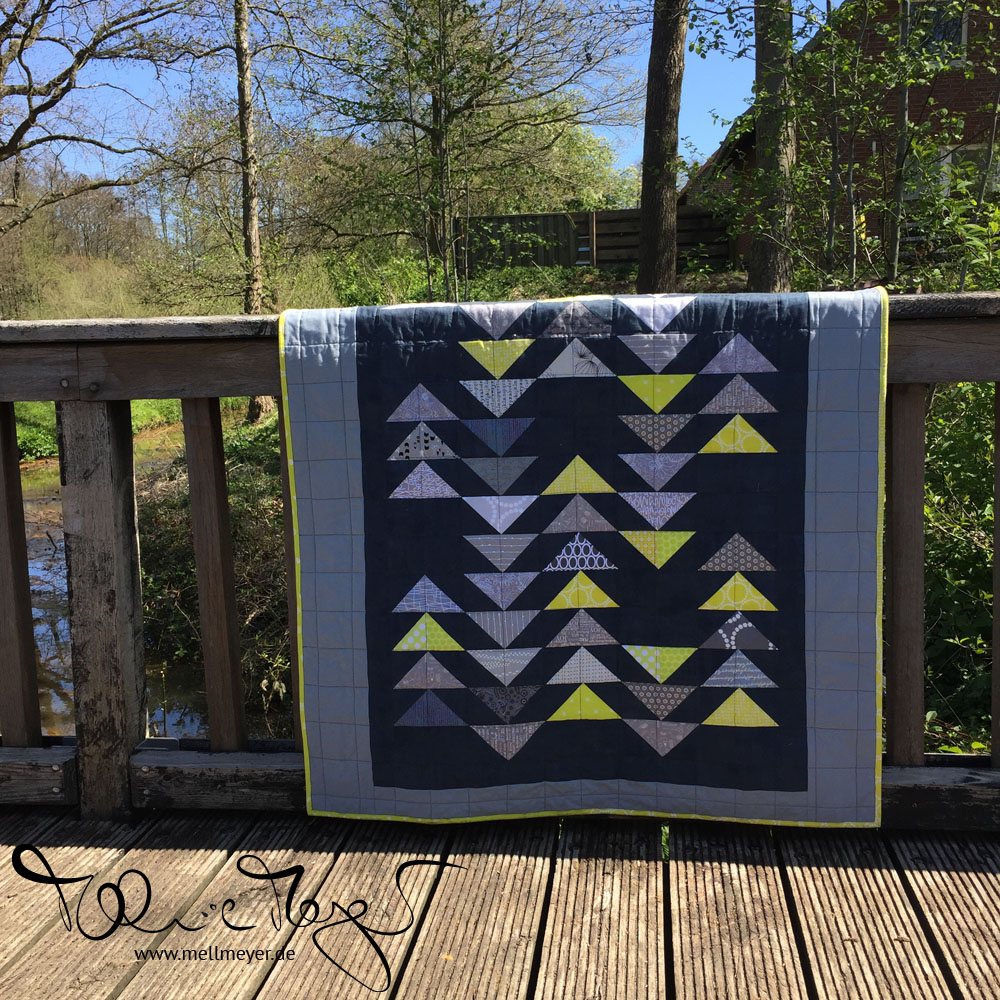 It has no recipient yet, but I am sure I can find a home for it :)
Stay well!
Best wishes
xo Melanie