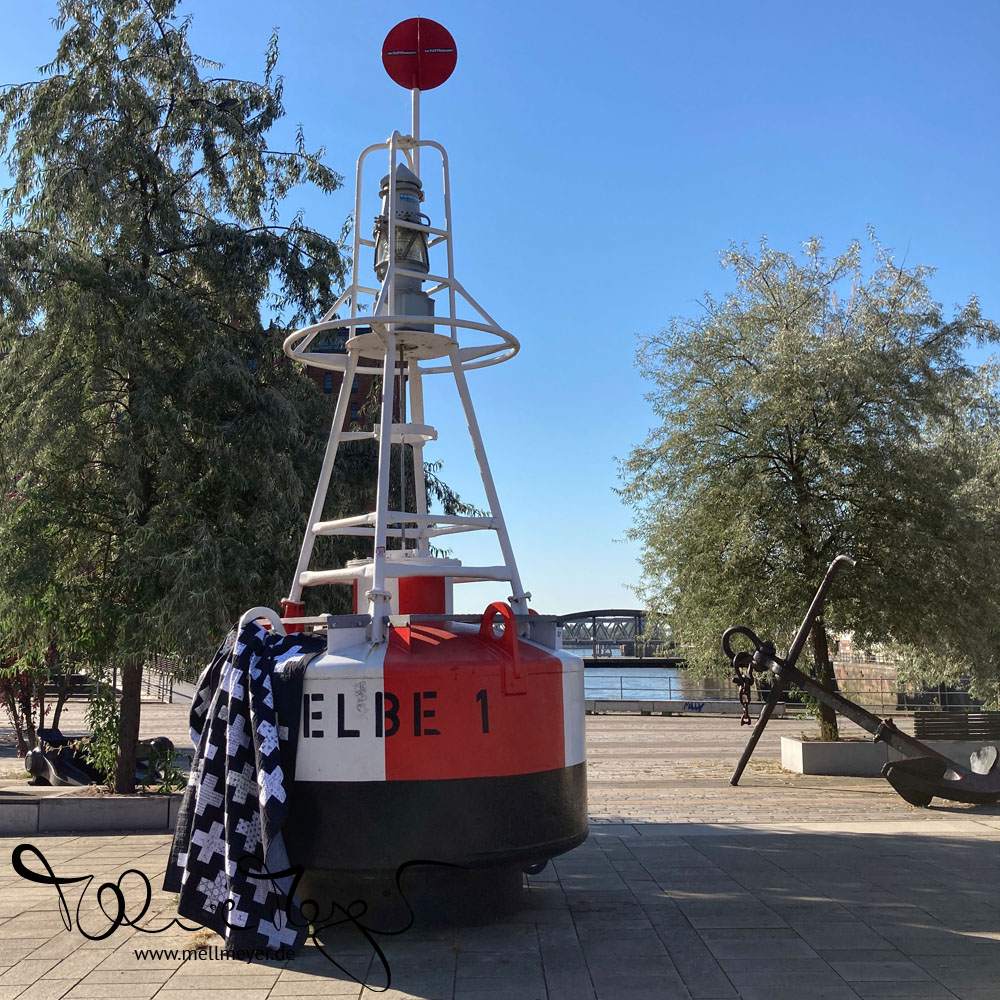 No. 3 of my Finish Along List for Q3 is finished!
Here is my second finish from July that today got his final photoshoot: My Plusquilt that I decided to call "Add Adventure".
At my small birthday cake eating party I grabbed the chance to show off my last two quilts (click here to see "Tipsy"). And some of the usual questions came up – including: What are you going to do with the quilts?
As I did not have recipients in mind, I told everyone that I will give them away, whenever I can find a loving home for them.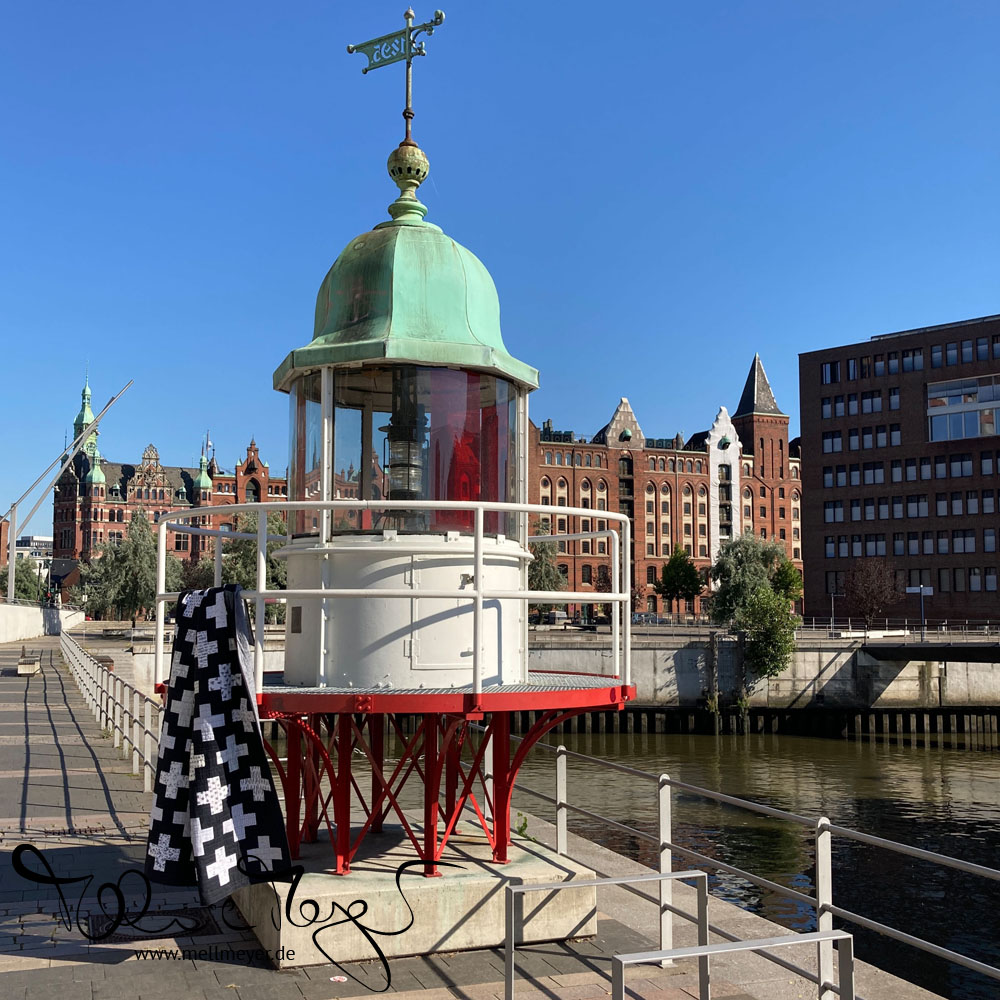 My Dad suddenly became very inquisitive. Most important was: How big is the quilt? It is actually fairly big – finishing at 67″ × 93″. He then asked if he could borrow it for a moment, because he would love to have it as a bedcover in his RV and he wanted to test the size. So he and his wife took the quilt down and tried it out and decided it fit nicely – especially for not having planned this.
I guess this was just meant to be, because normally he would not have had the RV with him, but due to Covid-19 the delivery of his new car was delayed and thus they had to take the RV to visit…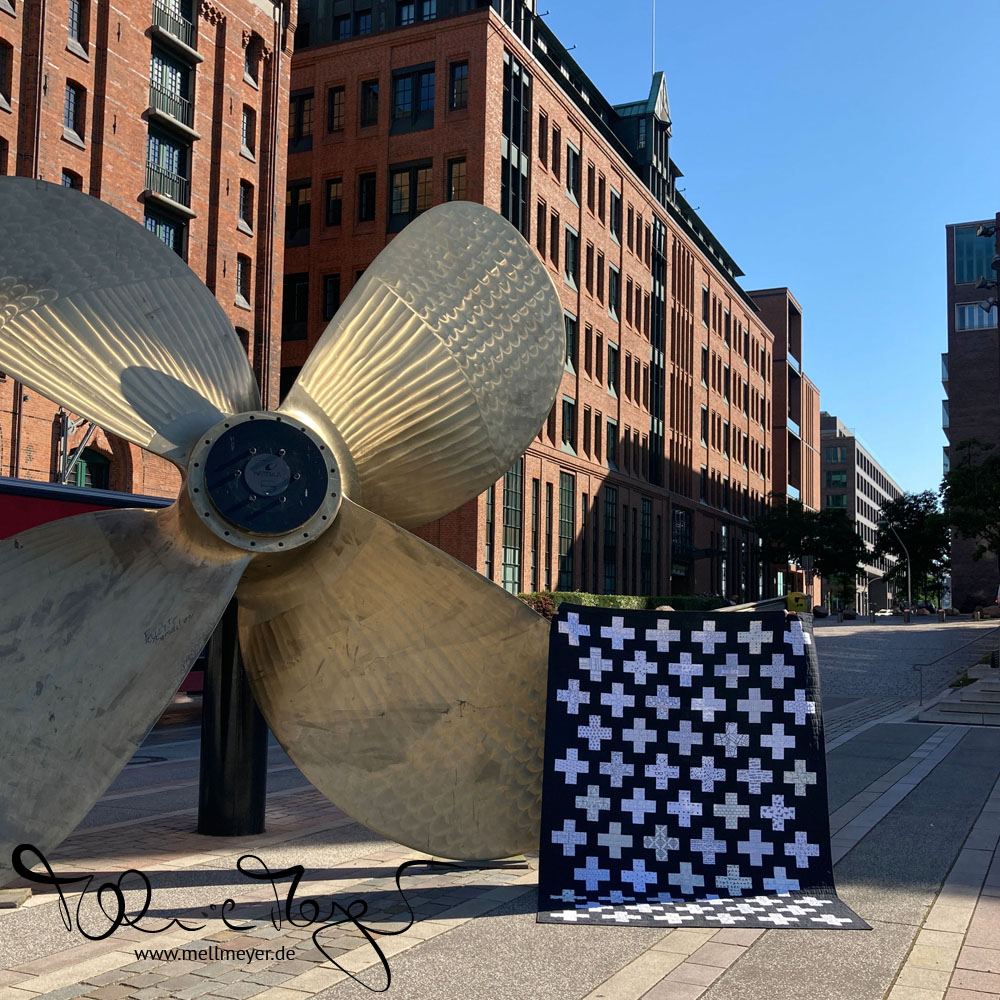 He directly wanted to take it with him, but unfortunately as I had not taken any pictures yet, that was not possible. He hoped that I could finish that part before his big fishing trip to Norway in the middle of August. And so I am very happy that we are having a few days of very warm and sunny weather here in Hamburg for once and that I was thus able to fulfill this wish. I will give it to him on Saturday – when we "christen" his new car that finally arrived ;)
This way the quilt will soon go on its first big trip and gather experiences!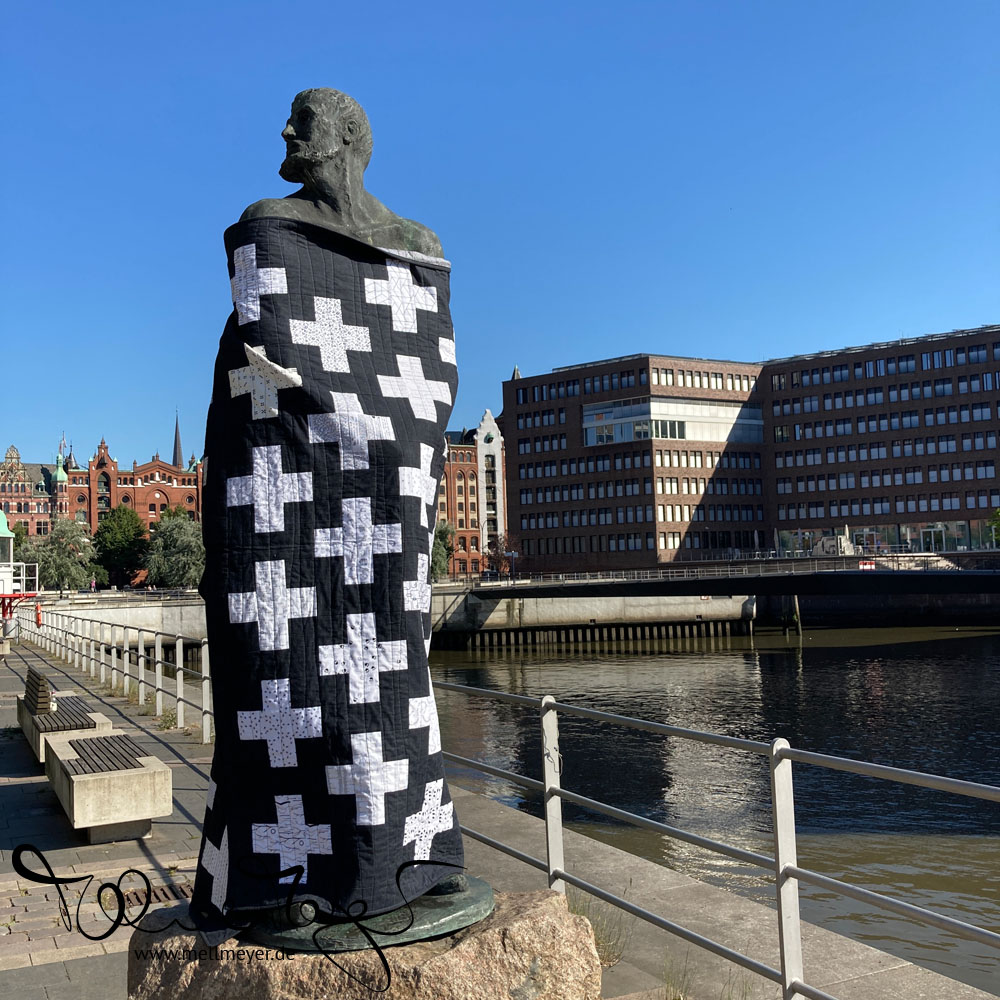 And can you believe that I had this photo shooting planned out already and that it is totally a coincidence that it fits so well with my Dad?
Growing up we always had a boat, we did some of the usual summer fun like water skiing but he mostly enjoyed going out to fish – and still does. I had picked the maritime setting with my usual Hamburg reference in mind, so I will call this whole thing divine intervention.
The pictures were taken in the HafenCity a fairly new district of Hamburg. Most of the "things" are exhibits of the "Internationales Maritimes Museum Hamburg" (International Maritime Museum Hamburg).
Elbe 1 is a landfall/approach buoy that from 2000-2004 helped marked the way from the Baltic Sea to Hamburg.
Laterne Holtenau was a 'Molefeuer'. I couldn't find a translation, but it relates to a small light house situated on the harbor wall either to mark the way into a harbor or a narrow ship passage. Until 1998 this lantern helped ships through the canal between the Baltic Sea and North Sea.
Marine Screw Propeller from the tanker Maaskerk measuring 6 meter in diameter and weighing 15.7 tons.
Störtebeker was reputed to be leader of a group of privateers (pirates) known as the Victual Brothers. But still a lot of the tales and legends are not confirmed my historical facts :)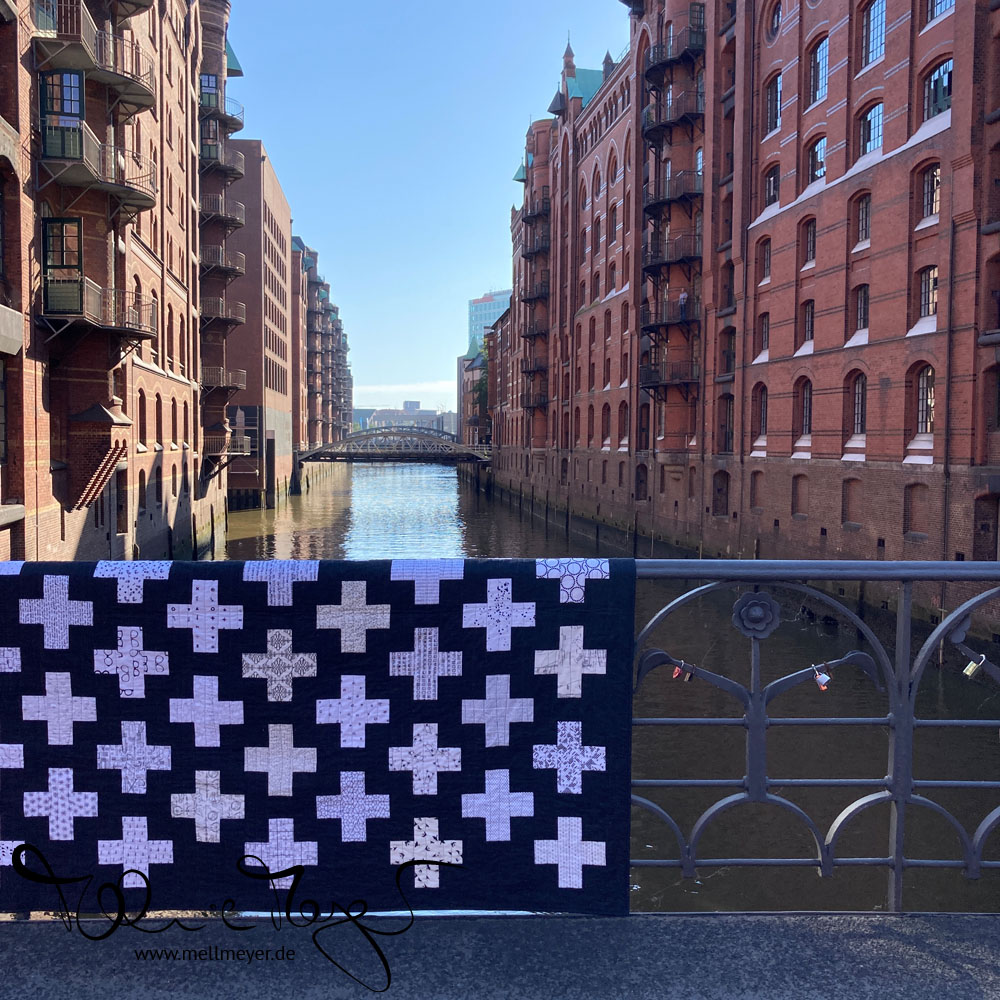 Speicherstadt (literally: 'City of Warehouses') an old warehouse district in the port of Hamburg – withing the Hafen City quarter. It is the largest warehouse district in the world where the buildings stand on timber-pile foundations, oak logs, in this particular case.
The district built from 1883 to 1927 was a a free zone to transfer goods without paying customs. As the first site in Hamburg, it was awarded the status of UNESCO World Heritage Site on 5th of July 2015.
Now I will take a minute to sew a label to the quilt and wrap it up for gifting on Saturday.
Best wishes and stay well
xo Melanie
So far this quarter …
I will also join the 2020 Finish Along via hashtag on Instagram.