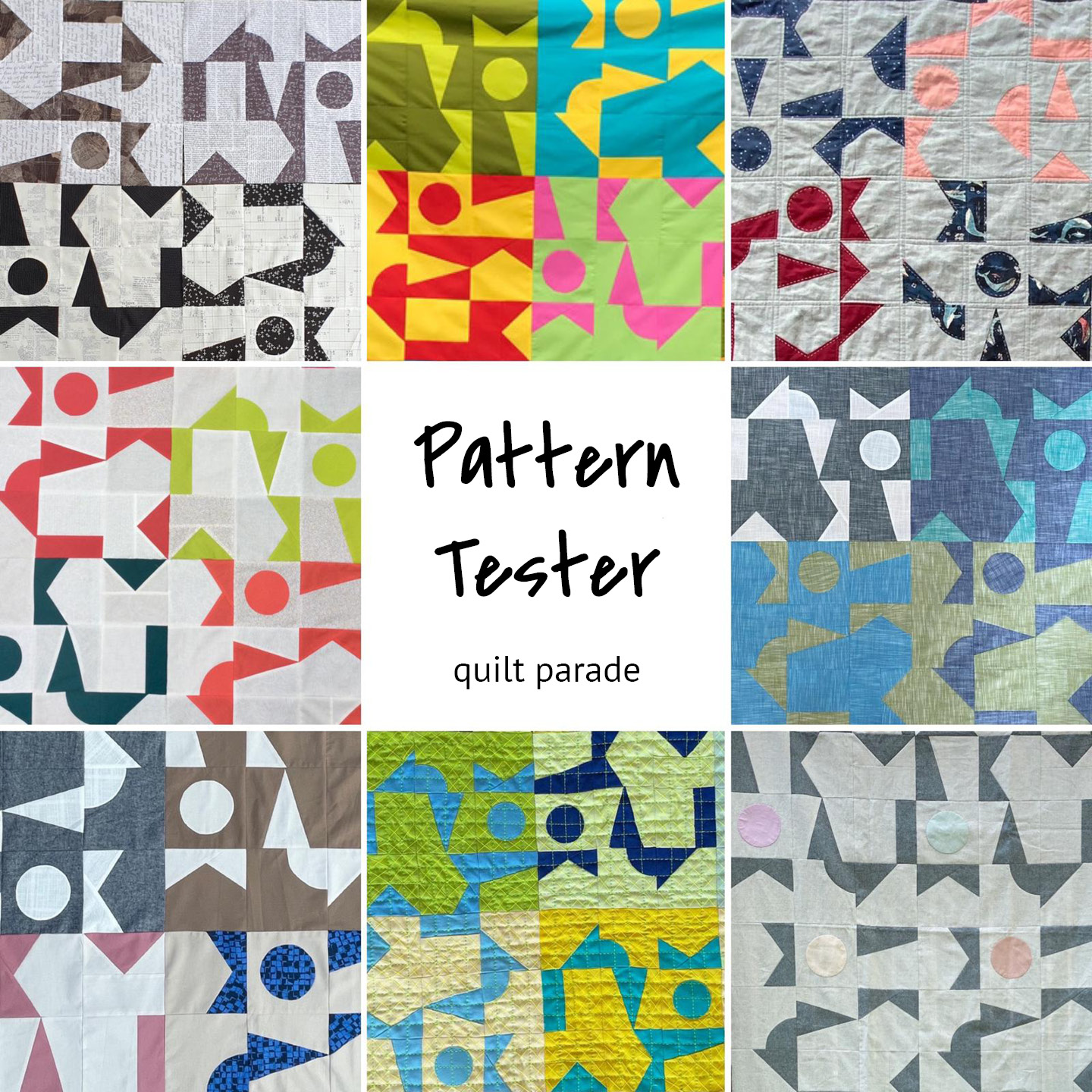 Today is Modern Tiles Pattern Release Day.
I had eight amazing pattern testers this time. I am so impressed by what they have come up with. Most incorporated some extra creative element into their quilt. But see for yourself :)
First Up A Mix & Match Version
Christine @lopolokko used Manchester fabrics by Robert Kaufman to give this quilt a very modern and solid look while still keeping it interesting and – as I have heard – oh so soft :) And those blues and turquoises make my mind jump to a relaxing day at the beach.
Colorful Accents & Colorful Background
Steffi @steffis_stofffieber combined the colorful accents and colorful backgrounds idea as I did with my quilt. Though she used purely solids to make her own very modern and colorful quilt. I just love how bright and happy it is!
Ombre Effect In Text Prints
Ulrike @ulrike_brauns did another one of those colorful accent and colorful background ideas – though her quilt is anything but colorful :) I love her ombre effect in sophisticated colors. And how fun is it, that she is using only text prints?
Muted Colors With A Pop Of Blue
Magda @magdalenadetz used her signature muted colors in this tester quilt but added a funky pop of blue. She also found that the needle turn applique she used is as fun as EPP and a great couch or summer take-along project. Now she is debating adding a few more blocks :)
I Spy Background
Amaya @amuceta did a colorful accent version on a light background – but wait, in each block two units have a different low volume fabric as background. And they are placed randomly. I adore this "I Spy" part that you only see on second glance.
Two Toned Version With Colorful Circles
Erica @fairlyparticular decided on a minimalistic two toned version but added that special extra with colorful circles. And after finishing the baby size early on, she added a few more blocks to get to the twin size. Seems they are a bit addictive :)
Each Block Has A Different Layout
Birgit @sohannahbs used the Colorful Accent idea but decided on a different layout of the nine units in each block. She came up with a lot of different shape combinations and you might find a block that slightly resembles a dog ;)
Look At That Funky Quilting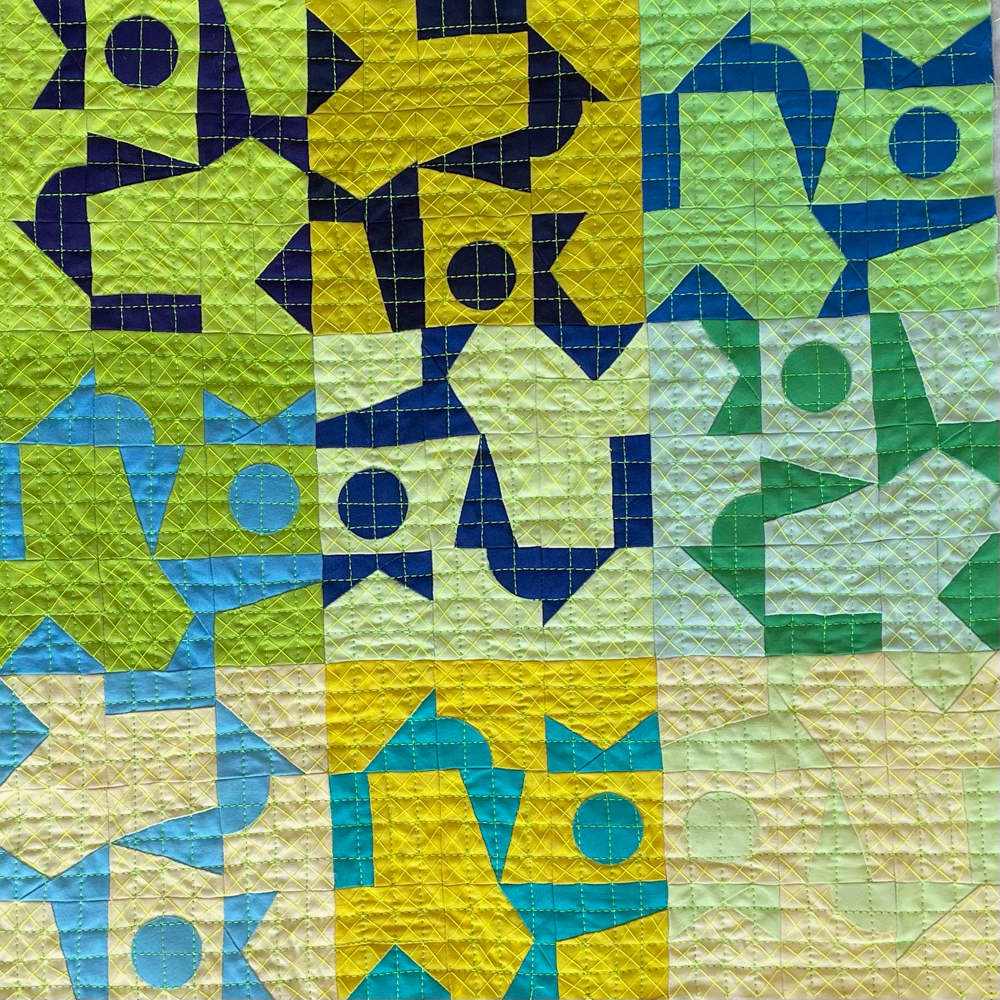 Uta @utahanson also did a colorful accent and colorful background concept. She was actually so fast, that this quilt is already quilted! The did a line grid with big stitch hand quilting and added big additional x marks in each grid.
So I hope you do agree with these quilts being totally awesome. And I want to say another huge THANK YOU to my pattern testers. You rock!
I hope we just convinced you that you can also design your very personal and gorgeous version. Here is the link to the pattern.
For 20% off use the coupon MODERNTILES at checkout.
br>
And if you want to see my own version, follow this link.
Best wishes
xo Melanie