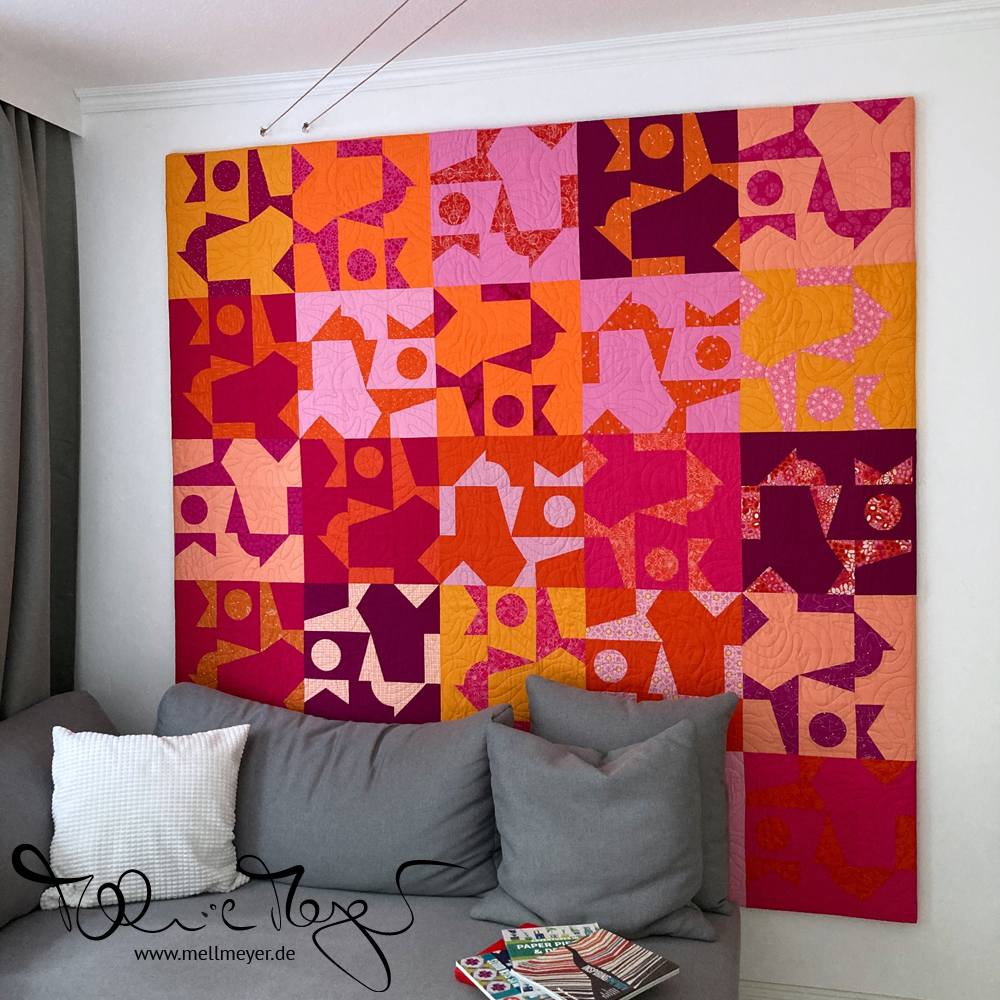 No. 8 of my Finish Along List for Q2 is finished!
And today is Pattern Release Day!
Everything started with these fabrics: Kona Cotton solids for the background. I used the colors Carnation, Candy Pink, Honeysuckle, Cerise, Pomegranate, Creamsickle Tangerine, Torch and School Bus. As I needed 25 blocks, each background was used 2-3 times. The accent fabrics in each block are different and all were pulled from stash. They include some of my favorite designers like Alison Glass, Violet Craft, Elizabeth Hartman and Lizzy House… and so many others.
Sewing the blocks is pretty straight forward. There are six different foundation paper piecing (FPP) templates and two templates for applique units.
I decided on reverse, starch applique. And even though I am not very fond of this technique I was done fast. Now only some scraps remain and are waiting to become another small something :)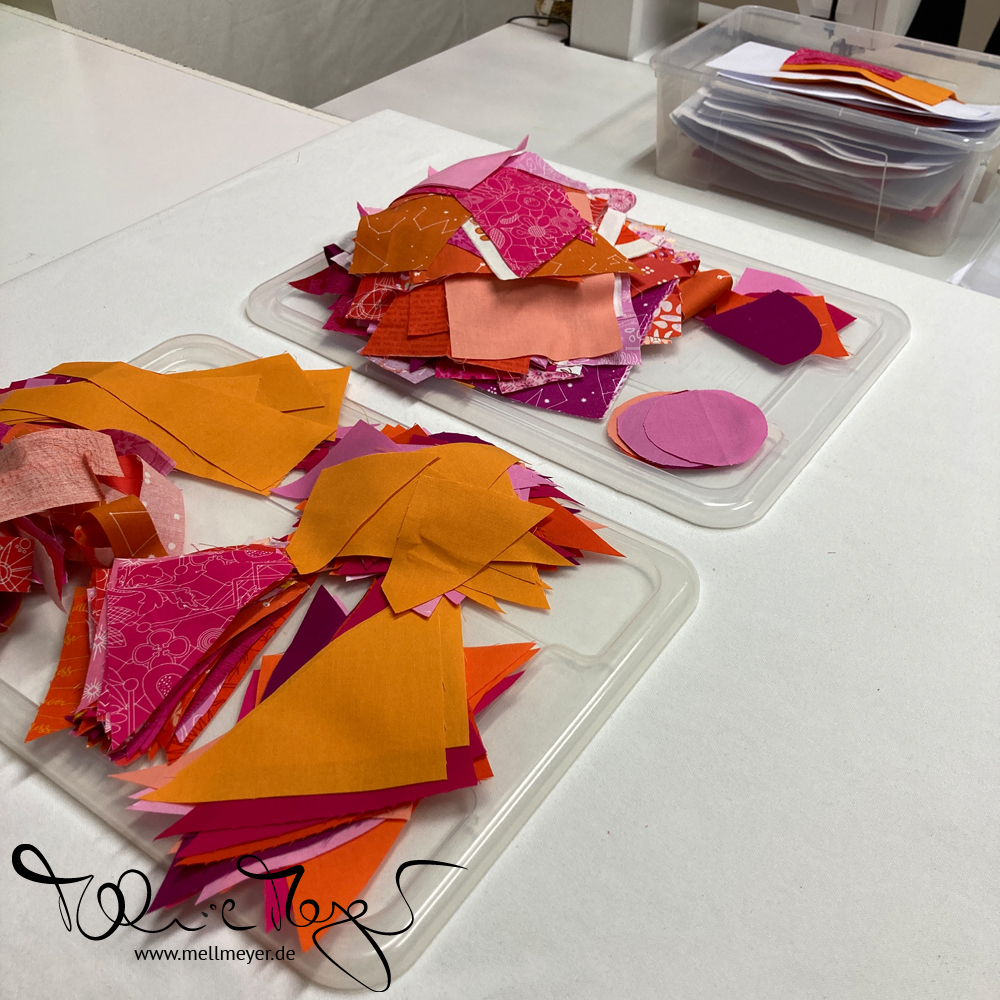 For me, deciding on the final layout takes a bit more time. And I value some outside input. So my Mom and I had a bit of fun playing with the block layout and else ;)
I even did my first "fast motion" video of that process. You can find it here.
In the end it took another few weeks and what felt like a gazillion iterations, but I am now sooooo happy with it!
The quilting was done by Rachel @stitchedincolor. The pantograph is called Banana Swirls.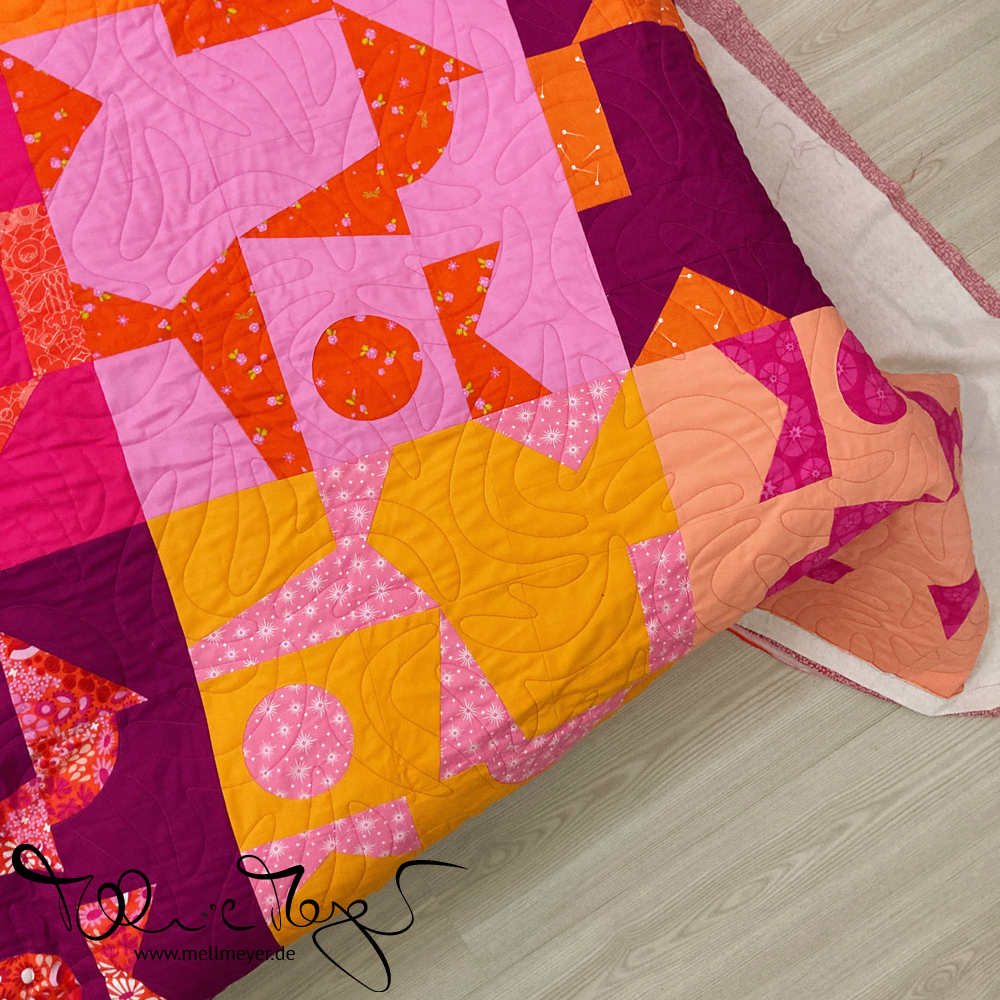 Today I attached the quilt to my wooden frame and I can enjoy it every day in my living room. But hanging it on the wall hooks was a small challenge – without that extra set of hands that I usually have. Every time I got to the second side, the first one jumped off again. What a workout!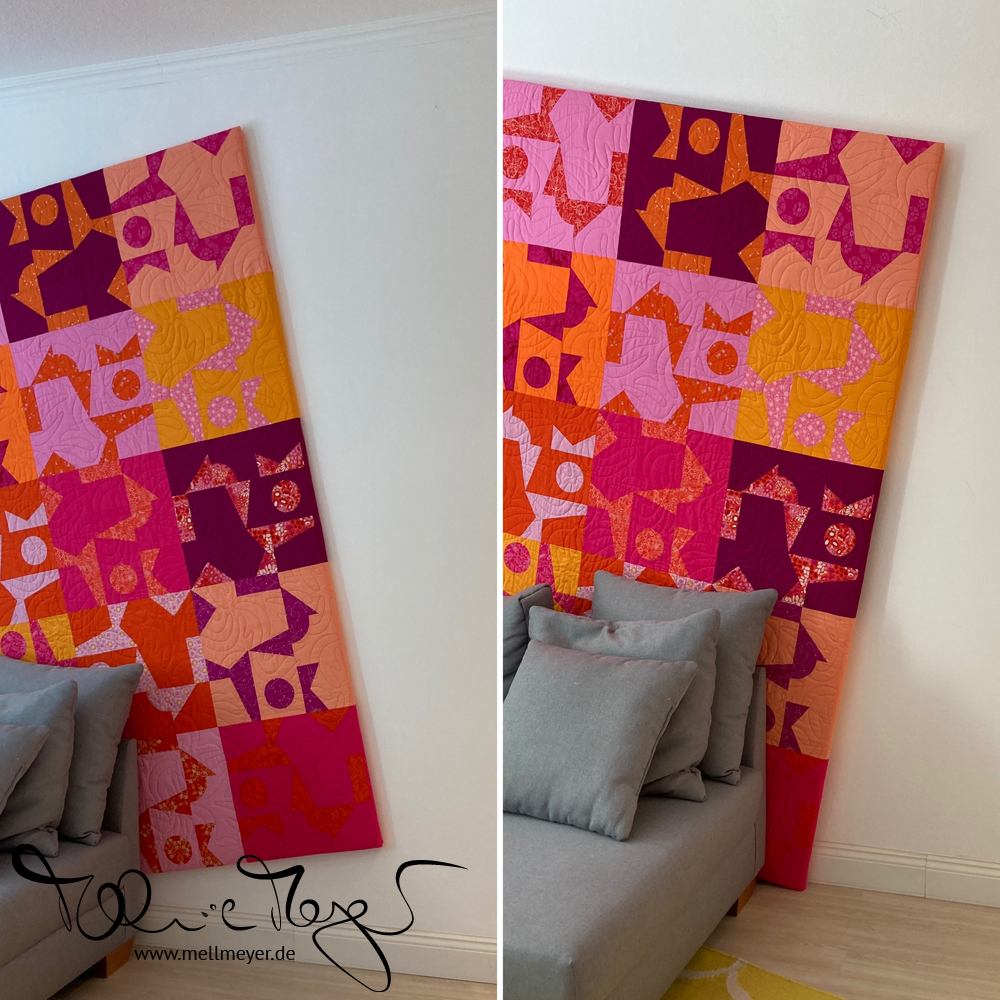 Pattern Information: Modern Tiles
"Modern Tiles was inspired by two and three colored geometric tiles. But instead of laying out your whole "floor" on your own, with this pattern, you will receive a tile grouping in a nine-patch format that allows you to focus on block building while still keeping many color and layout options."
Here is the link to the pattern: Modern Tiles.
For 20% off use the coupon MODERNTILES at checkout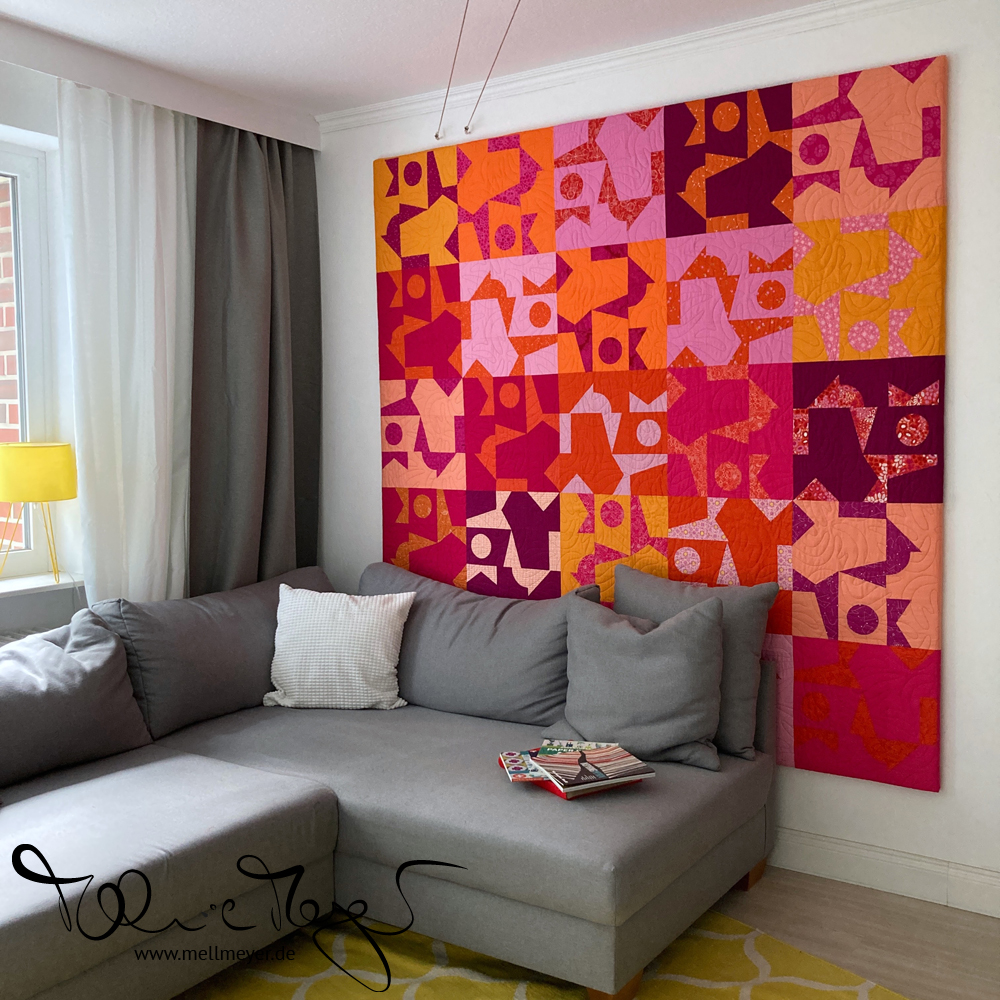 My first finish in the second quarter and a pattern release. Wohoo!
The Pattern Tester Quilt Parade is also up. They have done amazing work. You will want to check it out.
And there will be a Modern Tiles Sew Along June 20 – August 21. Of couse there are prizes to win, so check out the post and the amazing sponsors!
br>
Best wishes
xo Melanie