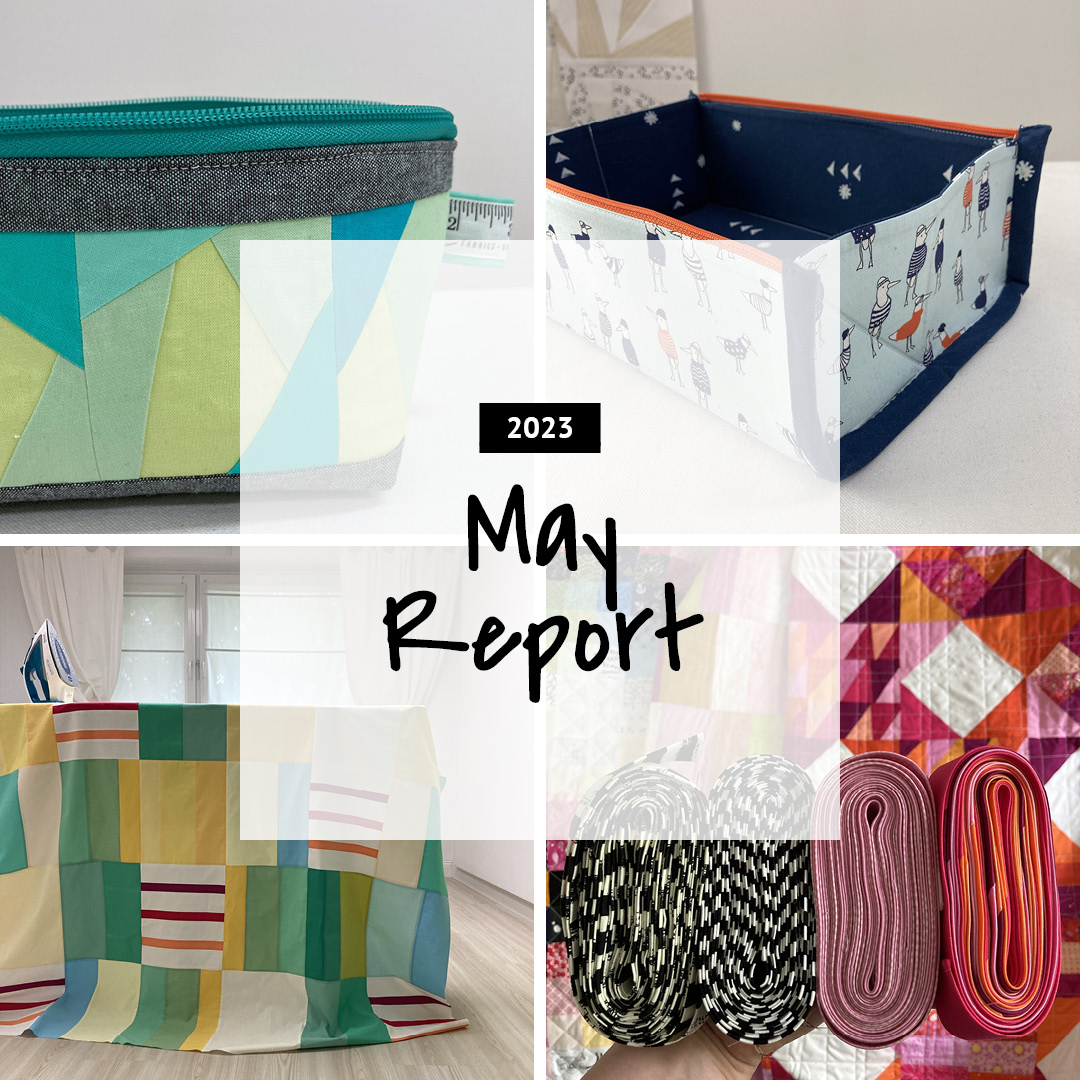 Blog Posts
Progress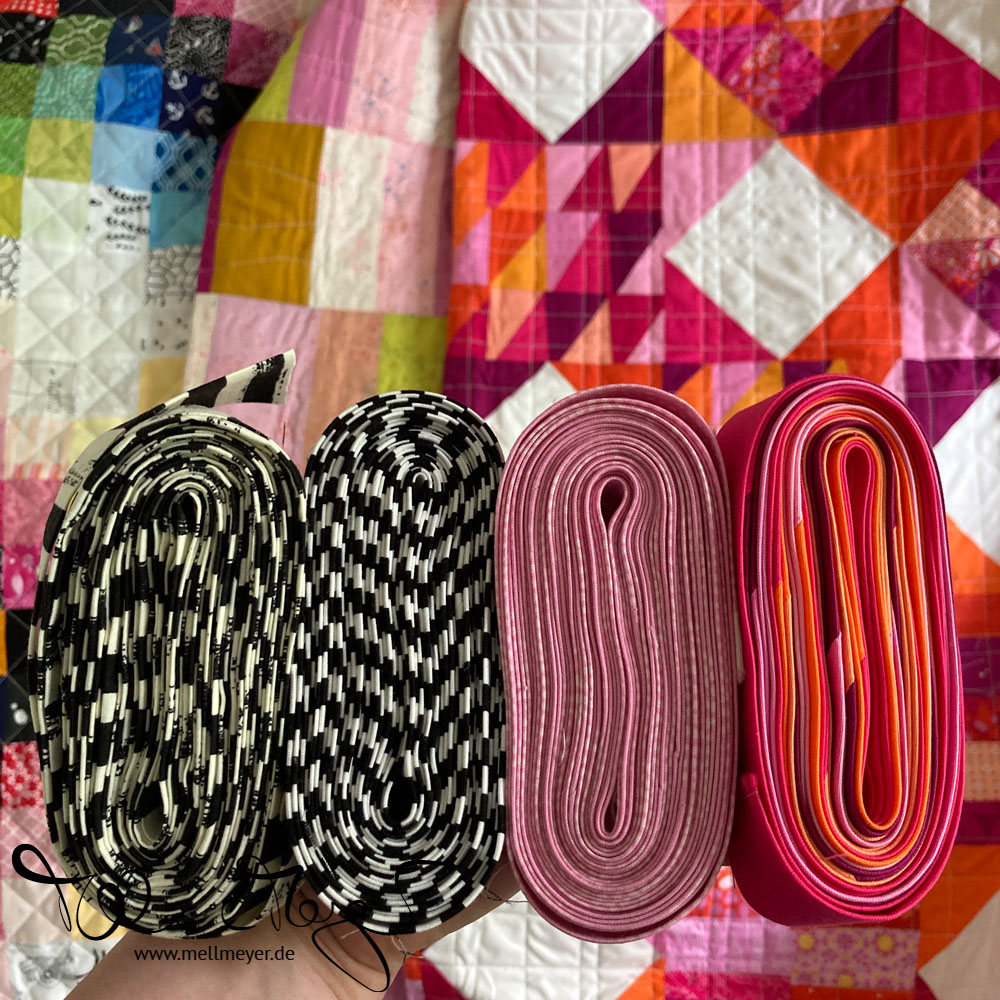 I have been busy! Maybe not on Instagram but totally in my sewing studio. If you read my newsletter, you may remember my crazy goal to reduce the WIP list by SEVEN projects through May and June. Well, if you didn't – now you know ;)
So let me tell you where I stand: While I finished "only" one project, I made good progress on quite a few:
Bright Side II: finished the top
Pink Speckled: basted, quilted and prepped binding
Pink-Orange: sewed backing, basted, quilted and prepped binding
Scrappy Pixel: basted, more than half way through quilting
Halloween Plaid-ish: prepped binding
Not finishing any quilts but working on so many was actually a messy story. I couldn't finish Pink Speckled because I was missing labels. Yeah, I have been wanting to order some new ones for months but I could never decide. I finally "did it" and ordered my first woven labels. They should arrive in two to three weeks. So still a chance for finishes in June *fingers crossed they arrive on time and are lovely*
I then started on basting Scrappy Pixel. First, the batting I picked didn't work. I wanted to try black but it did not look good under the white fabrics. So I used the last wool package I had left. But it was pretty wrinkled and needed to "hang out". Then I pulled batting scraps for franken-batting for Pink-Orange. That finished I tried for a backing but couldn't find a solution I liked, so I switched gears again and pulled out the blocks for Bright Side II. I guess you get the idea. In the end, it felt like I had almost all my projects out ;)
Fabric Tracking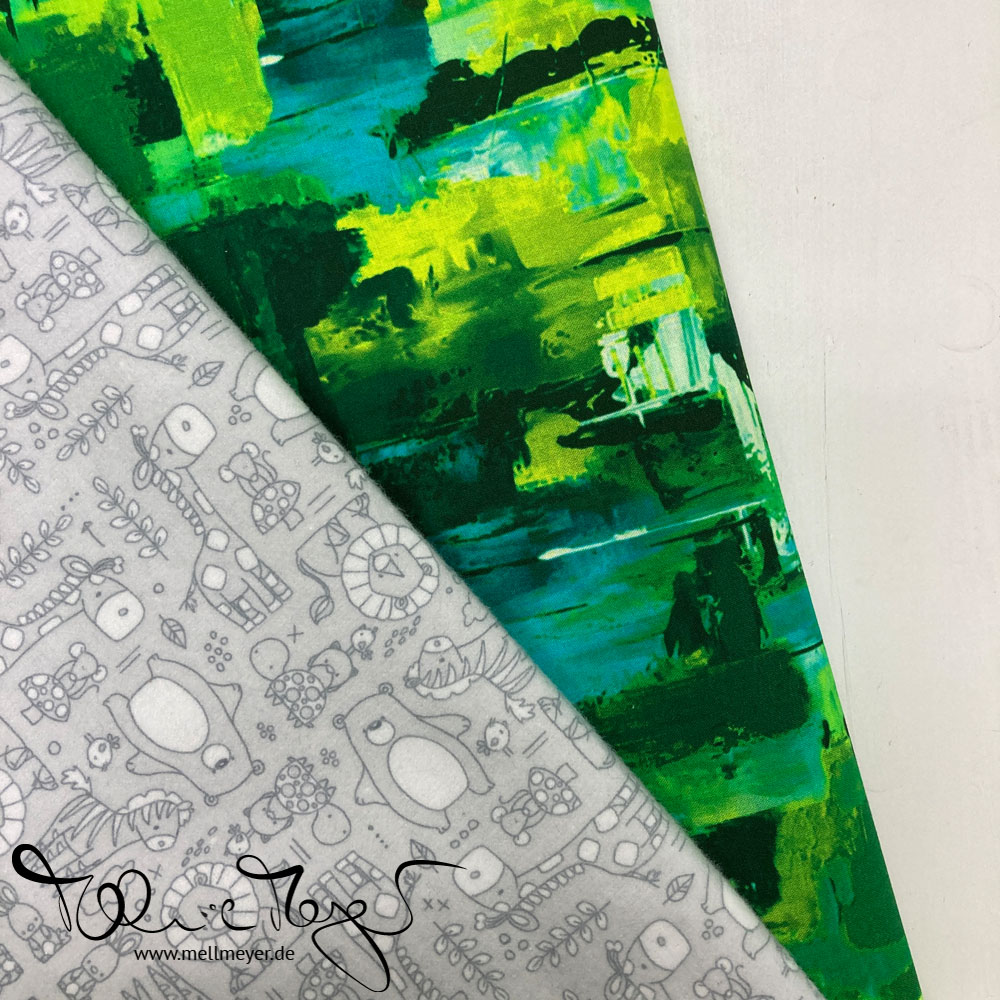 The pouches I finished for my Adventskalender Gift used up about 1 ¼ yards of fabric. Because of the missing labels, I did not yet finish another project. Though a few are fairly close to the finish line. Still hopeful for June!
I ordered some background and backing fabric – 11 meters aka 12.03 yards. All for specific projects. The cute animals are a flanel print for my nephew's baby quilt as was the background fabric (not pictured). The green yardage is the backing for my Charade quilt. Because of all my progress, the numbers look worse than they actually feel…
Monthly Fabric Report "May"
Used Up:
1.25 yd.
Brought In:
12.03 yd.
Net:
+10.78 yd.
Year To Date:
+45.99 yards
Minimalism
The topic I am reading the most about – besides quilting – is minimalism. So I thought I will put my best reads from this month in here in case you are interested too :)
I am a bit behind on reading my blog posts but here are a few I liked from May. And who said I can't include a nice May one in June too ;)
Here is another "starter" one. Also always good to get back to the basics, right?

An article about the question: "How can you resist the temptation to desire the things that everyone else seems to want?"

Not all five steps might speak to you. For me No. 1 + 2 made it worth a read.

The title says it all. Do you store Skinny Clothes?

I'd summize this is about Joy :)

An old post I stumbled upon while jumping from one article to the next. I think it is a good read to remind us and allow us to question "everything".
Personal Life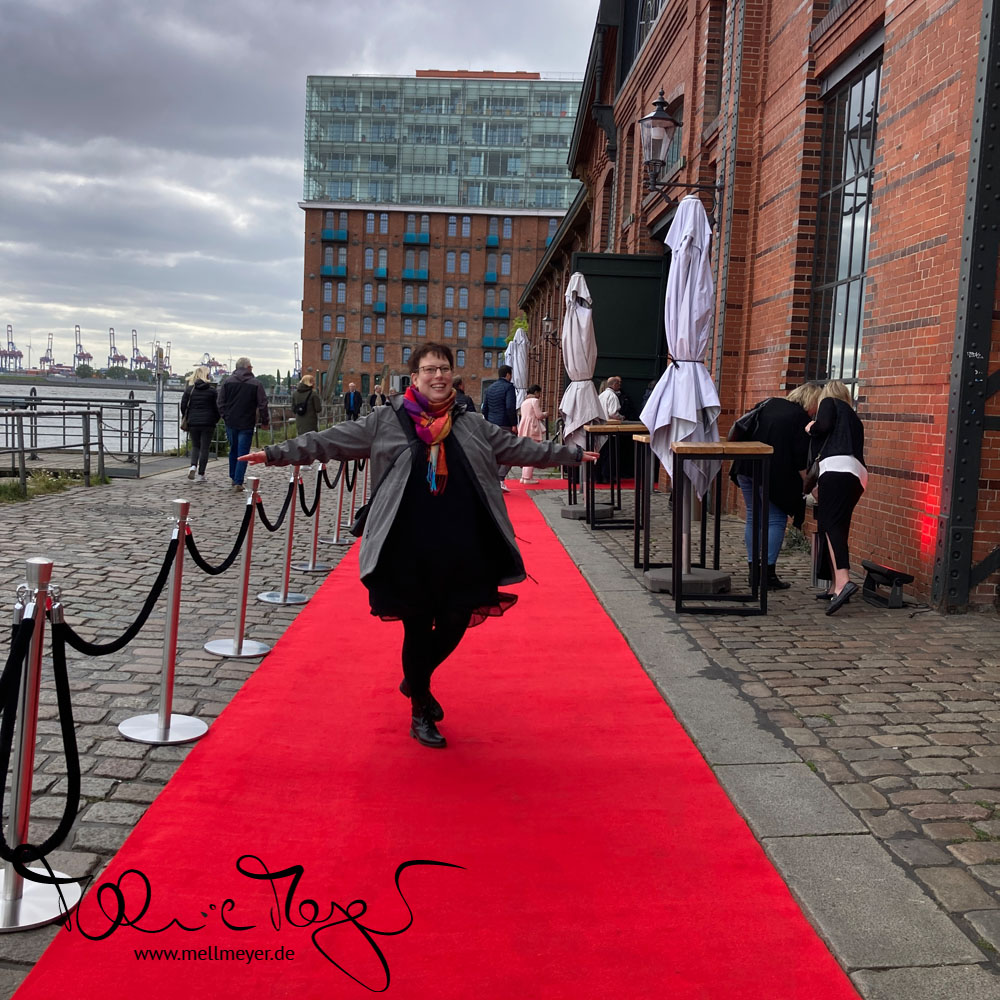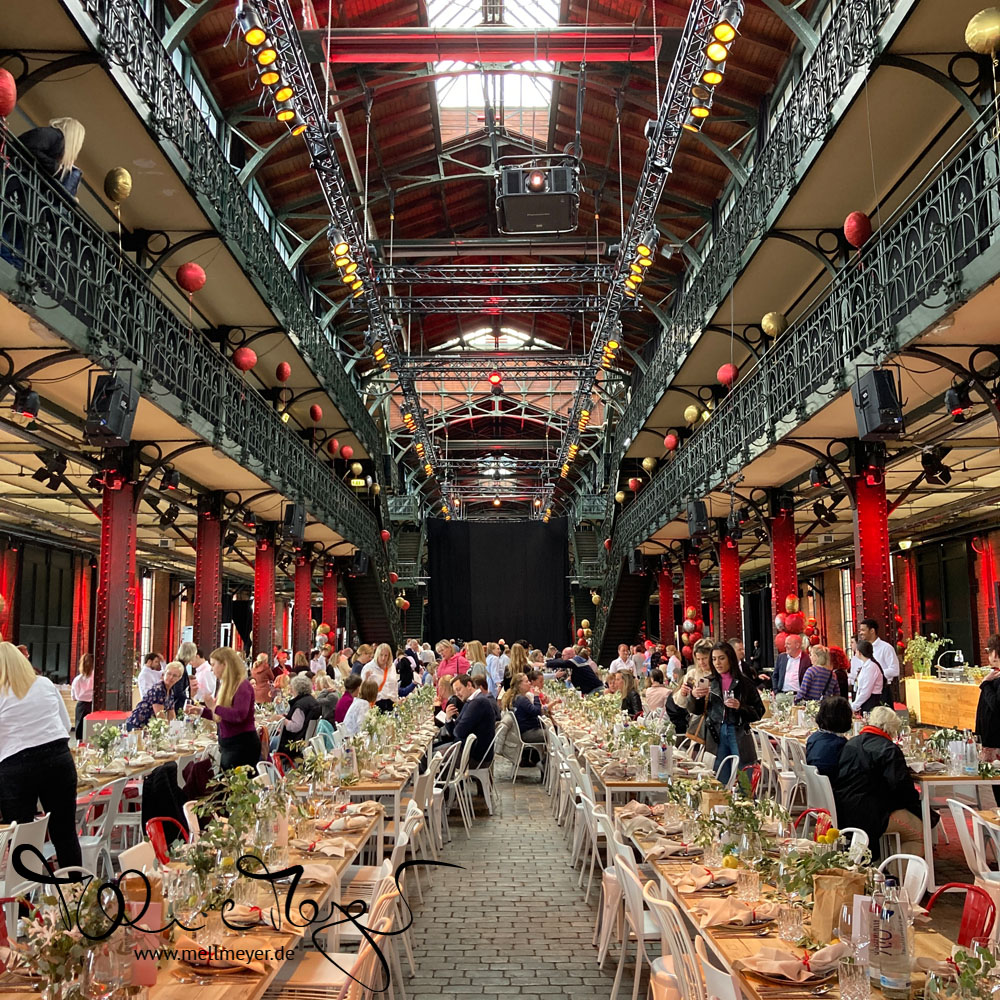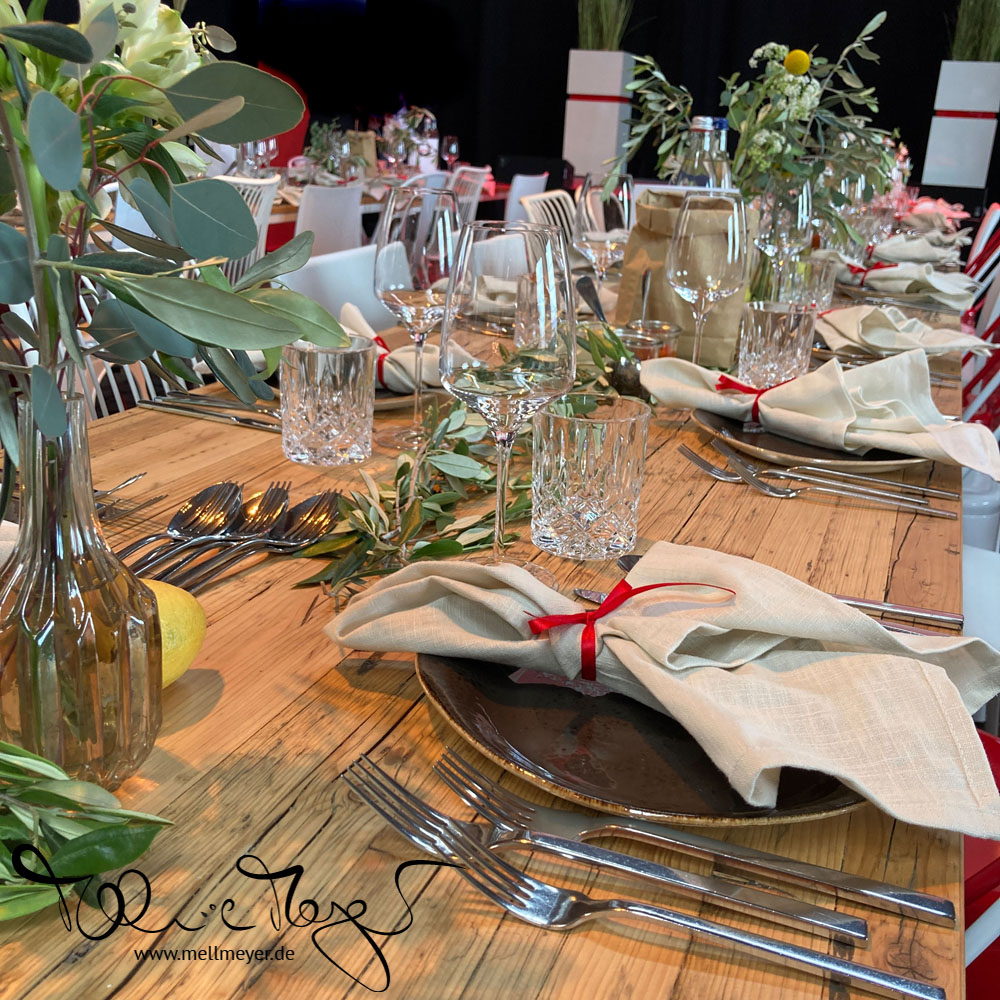 We were invited to a company "Thank You" party in May which took place in an iconic Hamburg building: The Fischauktionshalle aka the old fish auction house which is nowadays an event location. We even had a red carpet. So of course I had to do a twirl ;)
I also had my second operation on June 1st. Everything went exceptionally well! I thank everyone who included me in their thoughts and prayers. Now after a few days of couch time, I will slowly start dipping my toes back into work starting tomorrow and will be "back to normal" starting Monday. I already felt a big difference after the first operation and my docs and I are very optimistic that the second one solidified that.
I hope you enjoyed my recap of the month and the extra insides into what is happening over here.
Best wishes
xo Melanie