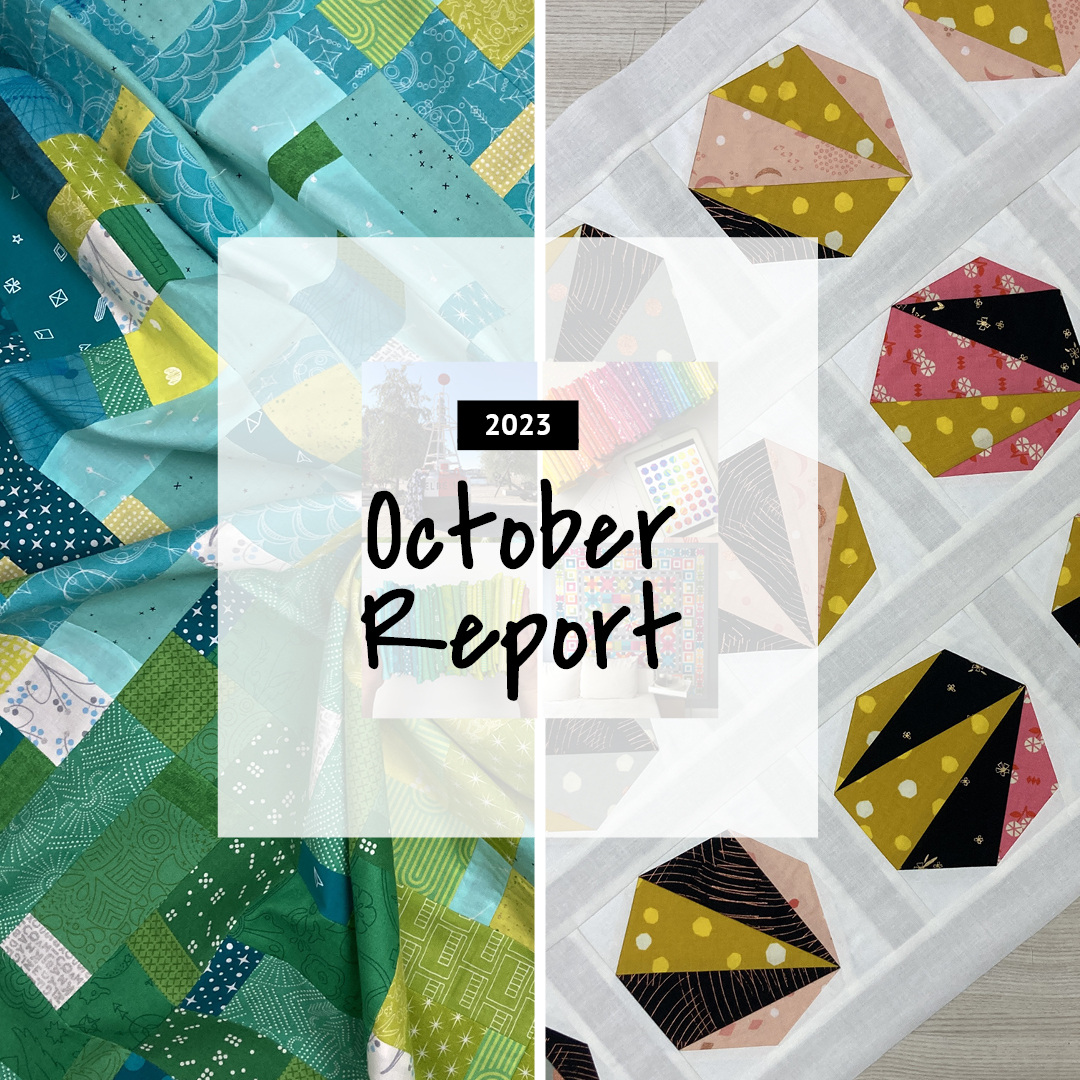 Did you realize I skipped the September blog report? I decided against also doing a monthly post at the end of the quarter because I already post a new WIP list and a goal progress post around that time. And I found three summary-type posts in one week a bit too excessive ;)
Any information from that month that was not in these posts, will be in the next monthly report. For September that means it will be in this post.
Blog Posts
I am still due one blog post about the finished Throwing Stars quilt that I counted in September. But I have not found a photography spot or fitting weather yet. I am on vacation for the next two weeks – staying home and getting all the things done ;) – and I have it on my to-do list. If I can't find a solution during this time frame some indoor pictures will have to suffice.
Progress
So what was the progress over the last two months? It was for sure a very busy time with lots of things to report. We just completed the All the Diagonals Sew Along. My top is also finished but still needs a nice picture ;)
I have seen some really cool projects and some very creative ideas on Instagram and have just added them to my IG Story (highlights).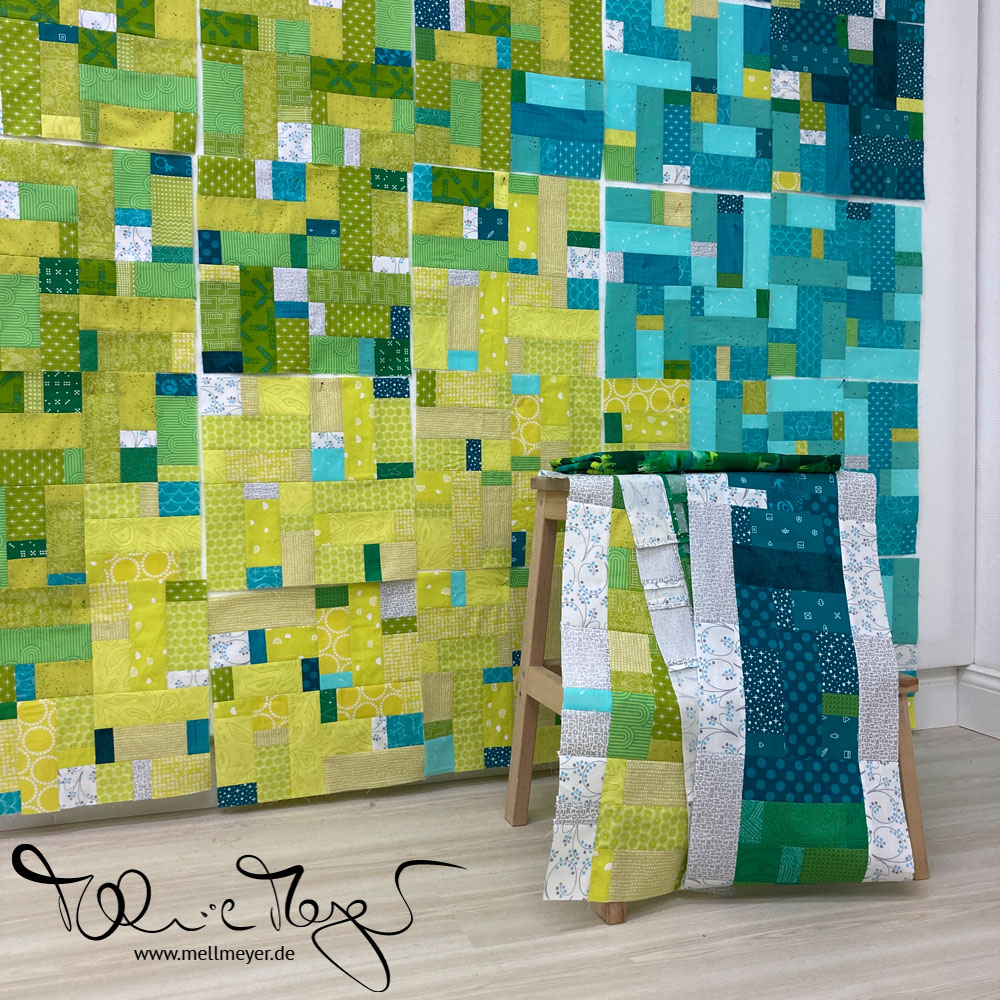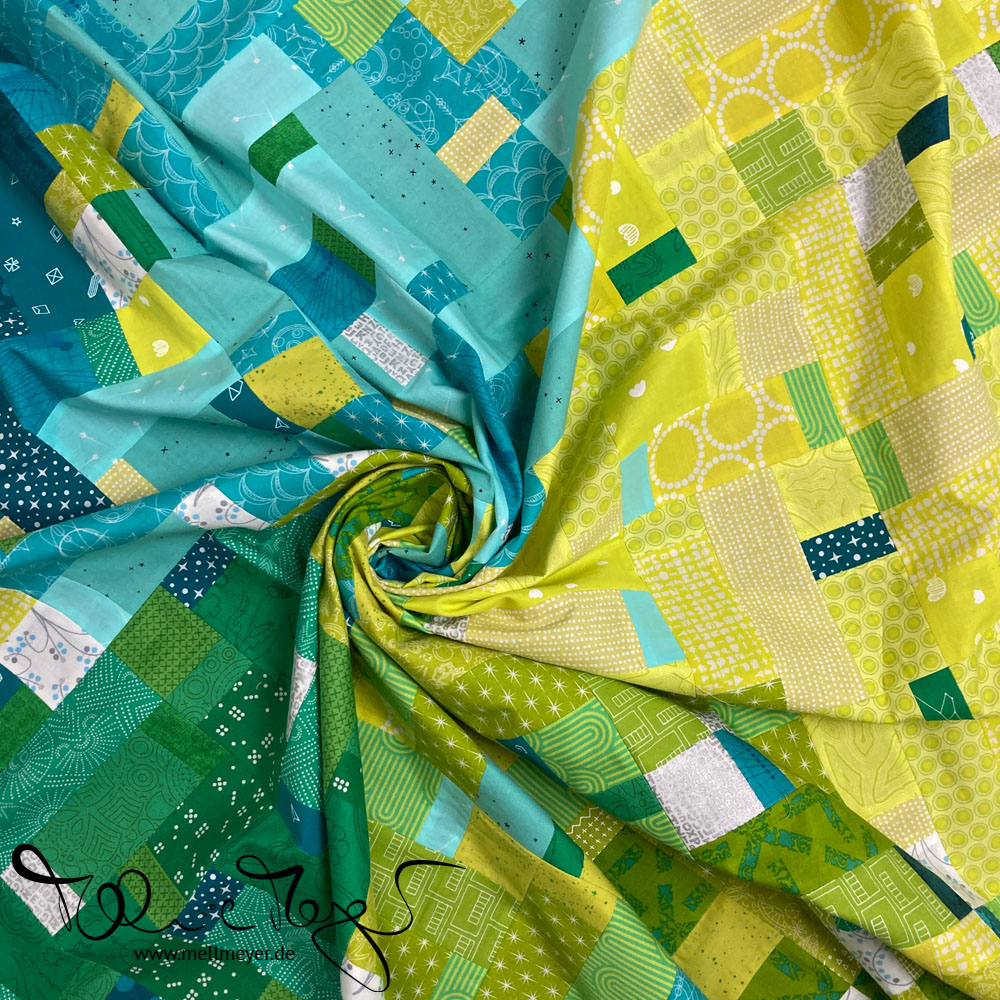 And then there was my green Charade quilt. I got the top pieced and started on the backing. The strip with the remnant blocks is already finished. Whoohoo!
Fabric Tracking
Throwing Stars was finished in September. It used up 4.34 yards.
Monthly Fabric Report "September"
Used Up:
4.34 yd.
Brought In:
0 yd.
Net:
4.34 yd.
Year To Date:
+13.13 yards
Monthly Fabric Report "October"
nothing to report
Minimalism
The topic I am reading the most about – besides quilting – is minimalism. So I thought I will put my best reads from this month in here in case you are interested too :)
Still unsure if minimalism is also something for you? Here are some interpretations of why it should work for everyone.

So let's start with some ideas of why decluttering might be your solution too.

Here are the tips that will help you get started and through.

Or do you need some confirmation that one day you will be done?

I pushed for my debt freedom a few years ago, and while my car needed a short-term credit, I will have it paid back no later than next March. And I am sooooo happy about my "abnormality". It feels AMAZING in comparison.

This is a ontroversial post and I don't agree with every word. You might agree or disagree with other parts than me, but I love a push to consider different viewpoints. I think this is one of those.
Personal Life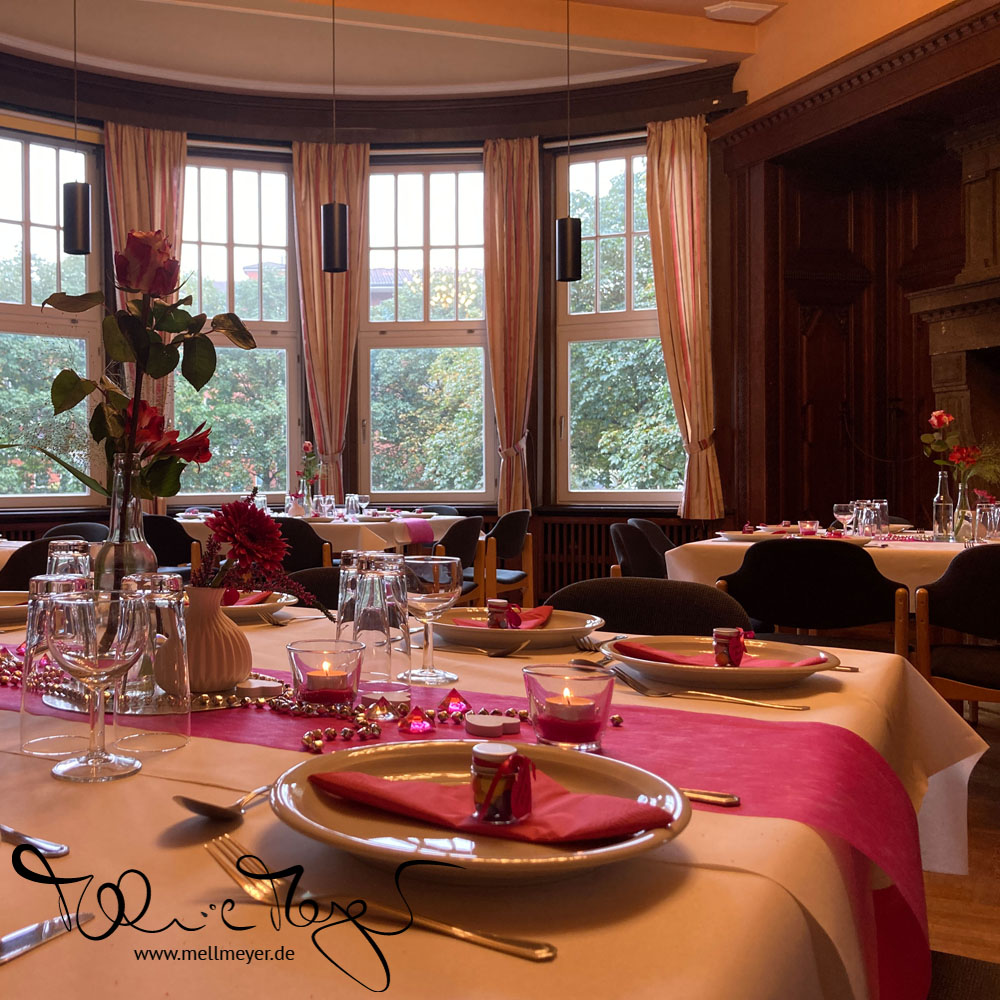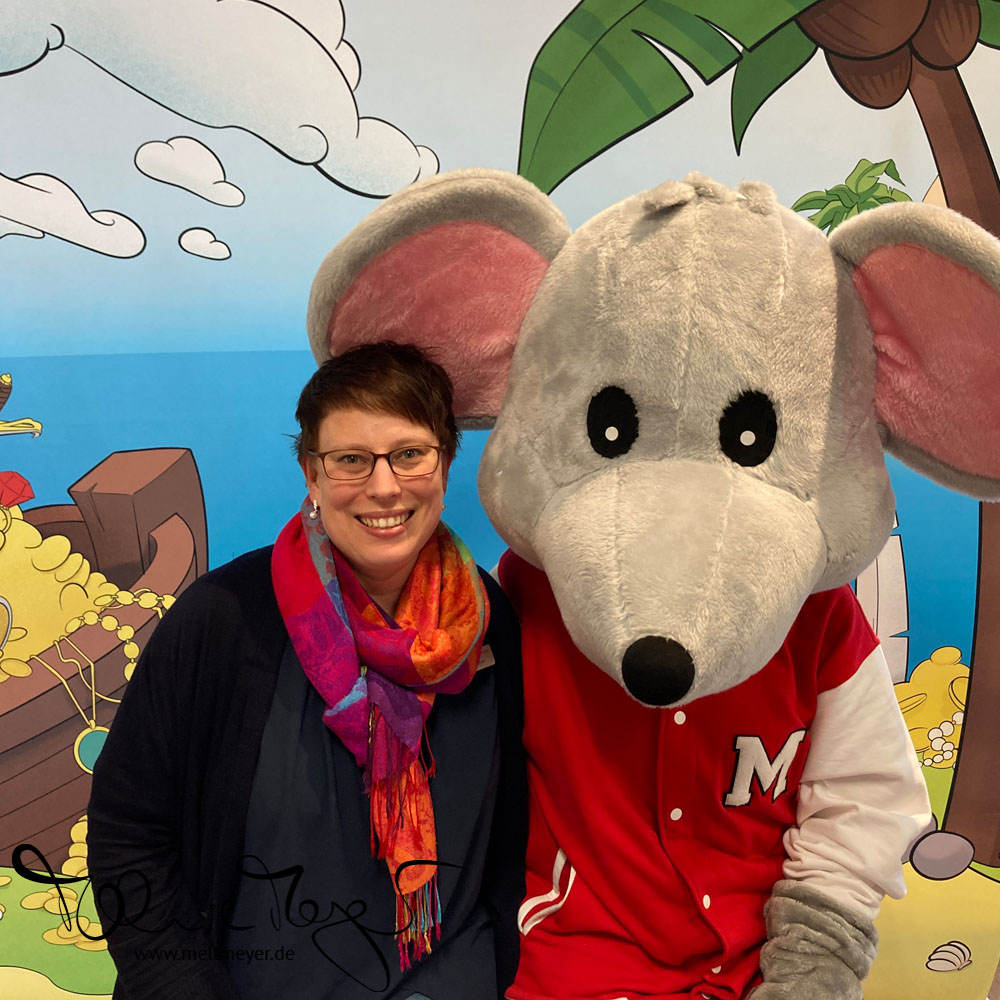 The end of September and the start of October were busy with two big celebrations for my Mom's 70th birthday. Here is a shot of the decorations we did for the big family party.
This month included Word Savings Day which the bank I work for celebrates for two weeks around that date with special events for children. It always includes one day in our branch with the company mascot doing photo shoots with the kids. Just for fun, I had one taken too ;)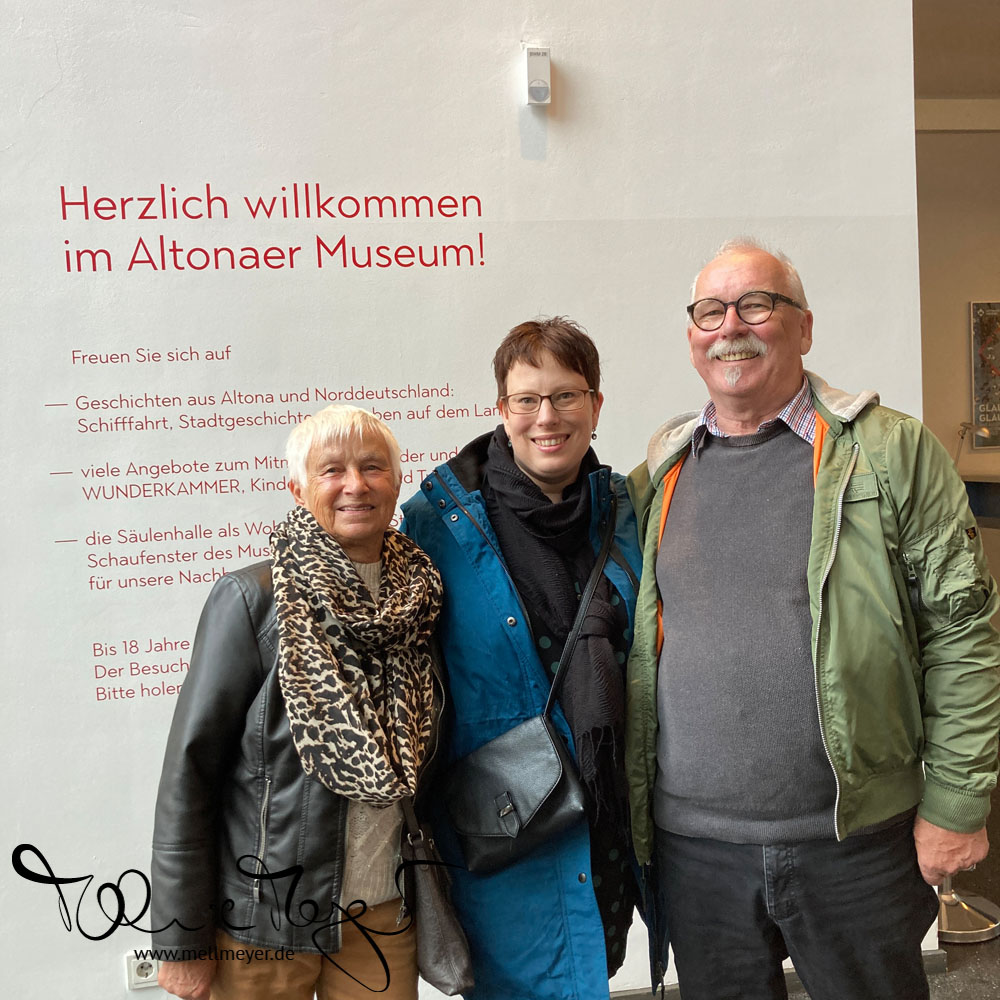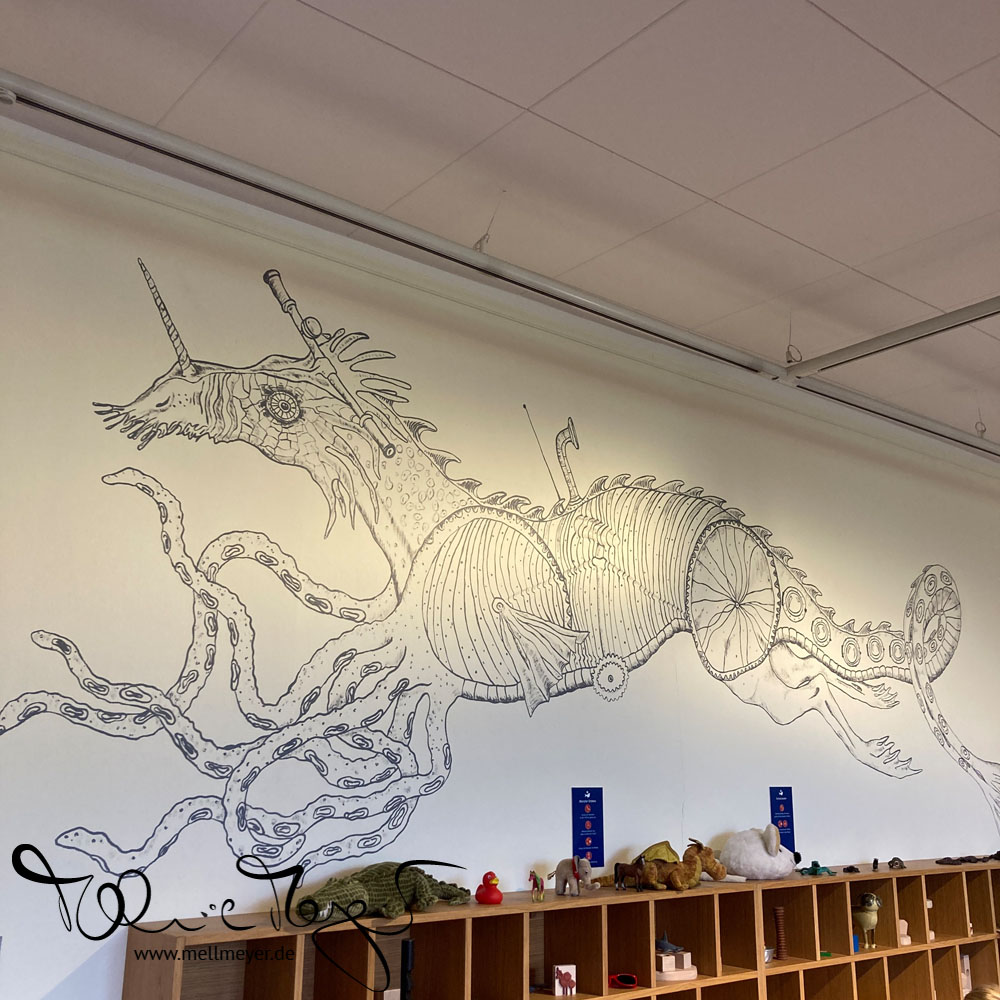 And last week we finally did the birthday brunch I had gifted my Dad and his wife in summer. We tried a new-to-us brunch place and I liked it a lot. But we were so hungry we forgot to take a picture ;) Afterward we switched the planned walk along the Elbe due to rainy weather for a visit to a nearby museum with lots of exhibits about that part of Hamburg. In one of the exhibits was this fun art piece a "puzzled together fantasy creature". I love it!
On the frustrating side, my laptop broke down a few weeks ago which delayed or complicated a few blog, newsletter, and IG things. But thankfully I still had about two weeks of warranty and directly sent it in for repairs. And I can report that it arrived back faster than expected – which I am really, really, really thankful for. Now I can work on all the stuff I have planned to get done during this vacation time. If all goes well, then I will shortly have some very exciting news for the advent season *hint, hint*
I hope you enjoyed my recap of the month and the extra insights into what is happening over here.
Best wishes
xo Melanie