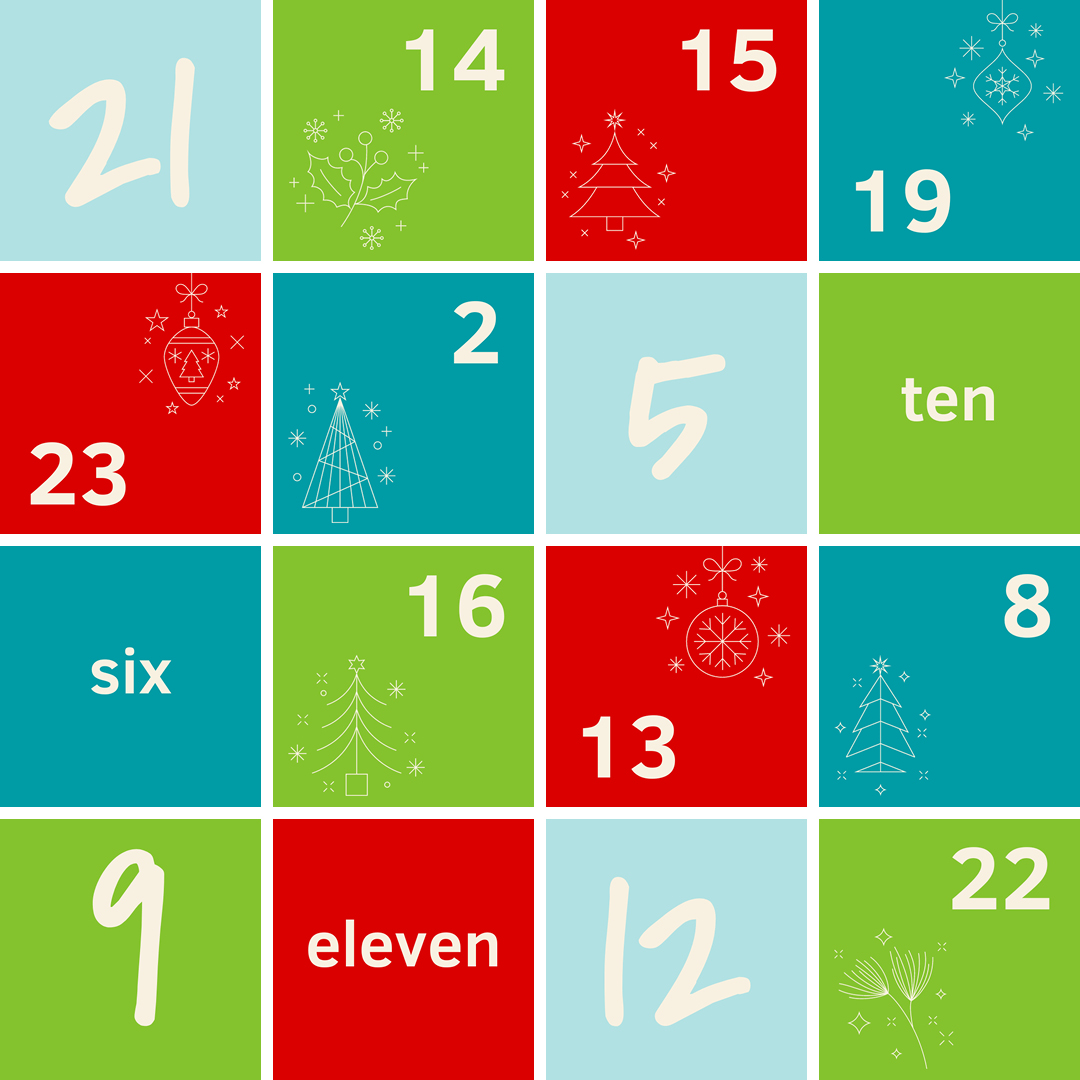 If you have been around for a while, you know that I like advent calendars. It is why I have been organizing the German Adventskalender Swap for a few years ;)
And in my book that also means, the more the merrier!
So for sure, I wanted to redo my own blog advent calendar. It has been on my goal list since January. But I was trying to find a version that felt like me but would also benefit you. And I finally have a plan. Whoohoo!
We will repeat last year's pattern giveaways and small fun Christmas-y interludes. But the biggest news is:
We will be doing a mystery quilt.
Plus I will include a non-mystery version for those like me who need to know everything up front ;)
The main idea is that you will find the instructions over the advent days. But I will also give you a schedule with which you will finish the 24 blocks during that timeframe. If you are speedy at sewing, you might also be able to finish the full top!
The quilt will contain lots of stars in different sizes and the final layout will be the biggest surprise. Me being me, there will also be lots of extra choices aka options.
So I bring you an easier version with 24 blocks and a more intricate version with lots more of the smallest star sizes with 36 blocks.
You will also collect letters for a coupon code which you can use at the end to download the full instructions PDF for free!
And I will also offer a bigger pattern with additional sizes/layouts which you can get with the same coupon for a huge discount.
So be sure to sign up for my daily advent calendar reminder so that you can check each door and collect all the quilt fun – and the important letters!
br>
So I hope you are as excited as I am and will join me in the fun community event.
Feel free to shout it from the rooftops and invite more quilty friends over ;)
Best wishes
xo Melanie