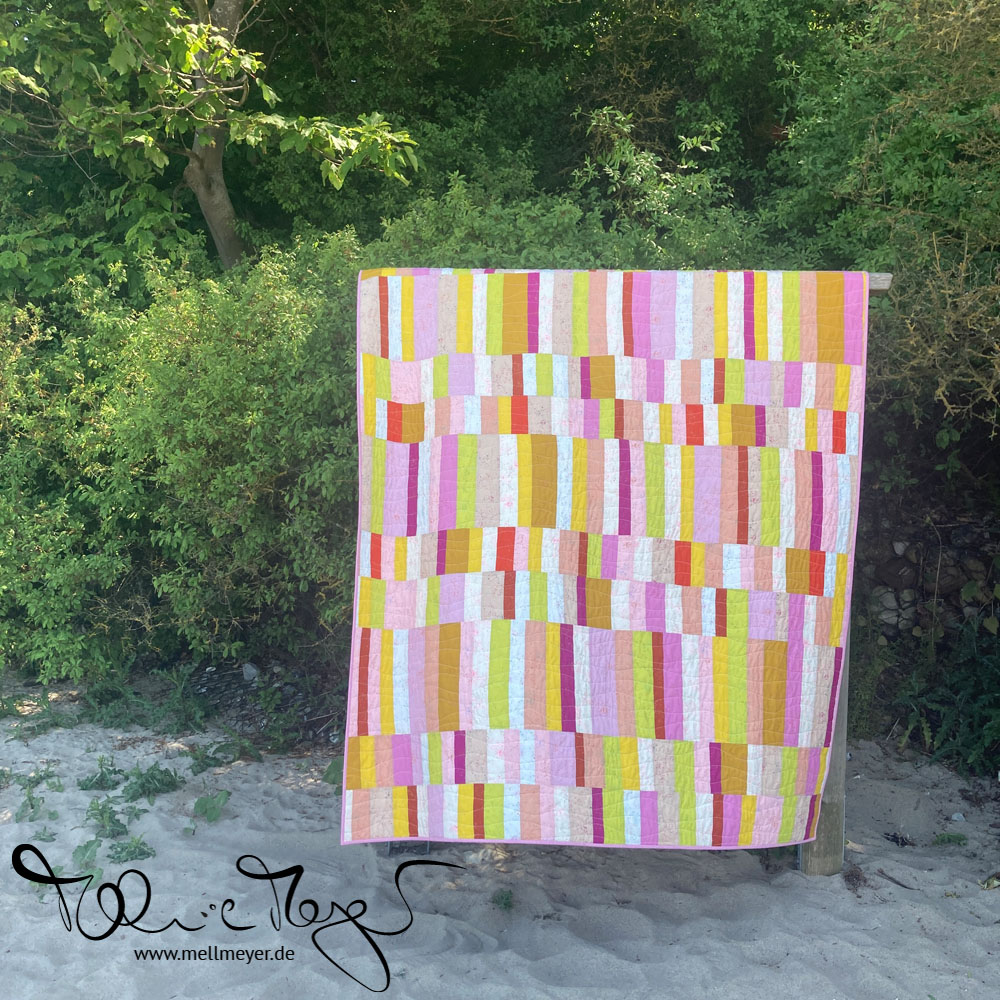 No. 9 of my Finish Along List for Q2 is finished!
Well, it is almost finished ;) I still need to attach the label as soon as it arrives. But besides that 5 inch gap in the binding, this quilt is done. Yeah!
It was a fun sew, started from Ruby Star Society "Speckled" scraps I grabbed at the Austin QuiltCon 2020. The design is an improv-ish stripe I invented as I started sewing. The strips are of varying widths. The rows are 12 inches. Some rows I cut apart in the middle for a more random look. It was fast and easy. The quilting is wavy lines horizontally. Fits well with the photo shoot location.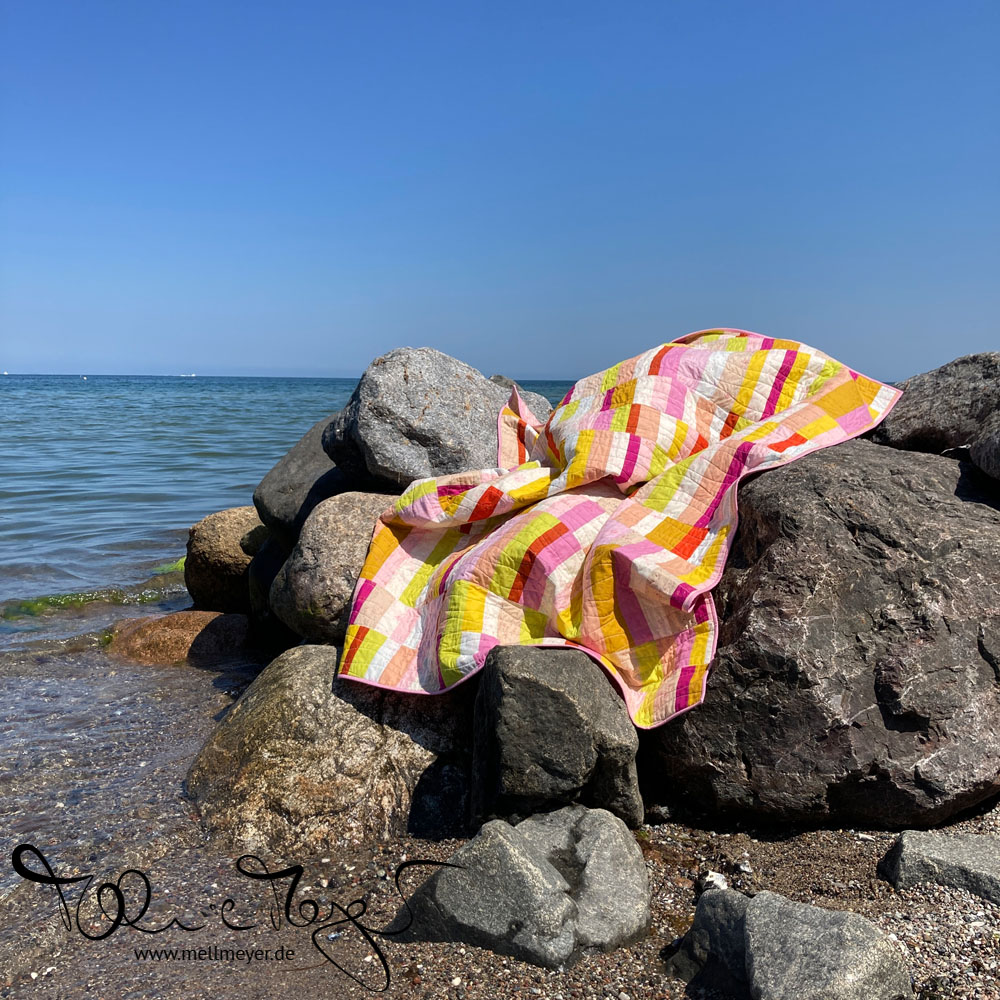 This is at the Baltic Sea where I visited my Mom during her vacation – just for a day trip and some quilt photos. The weather was awesome! And we enjoyed our mother-daughter day and had lots of fun :)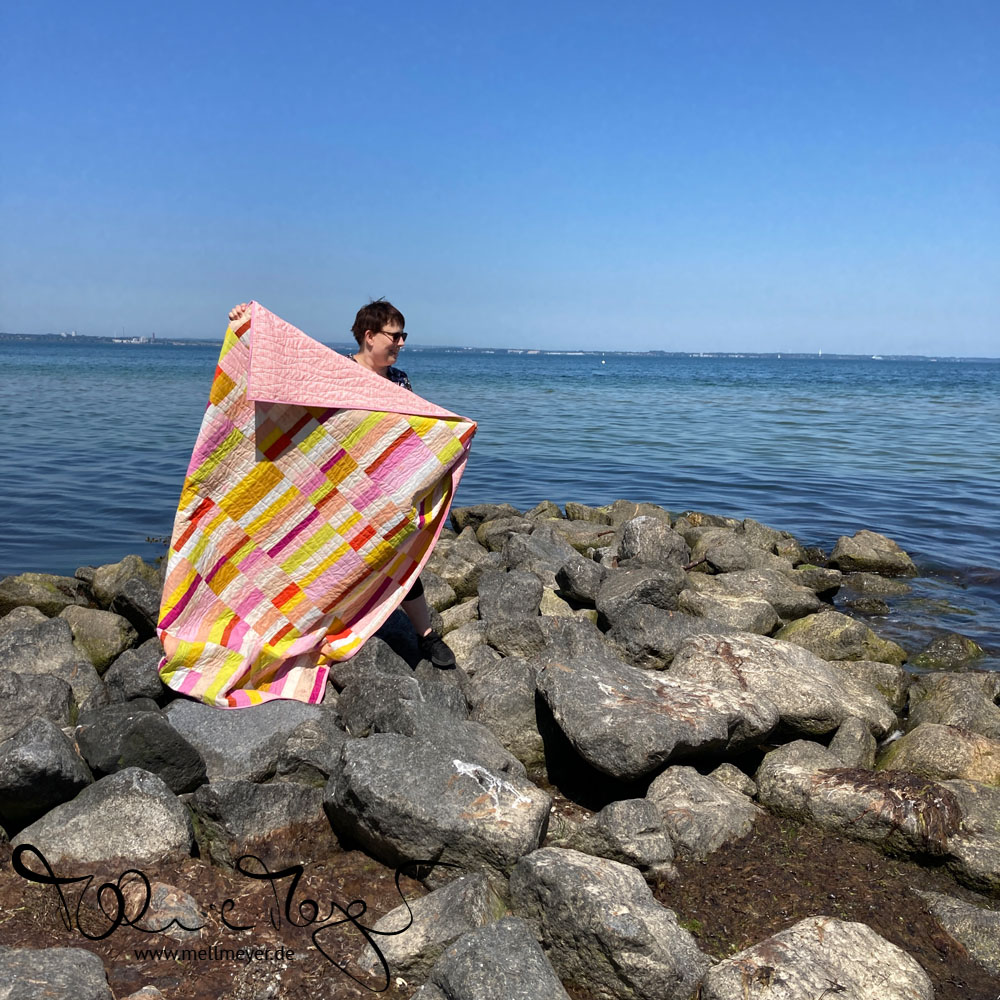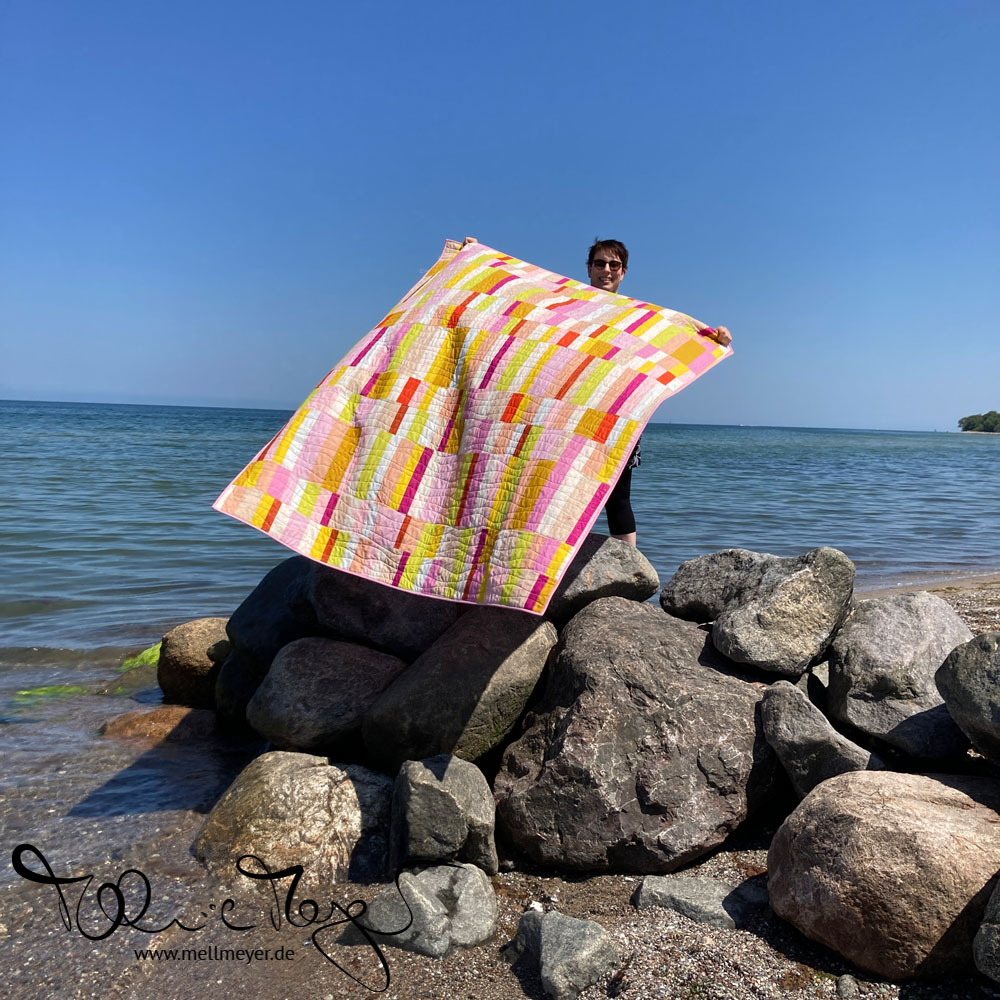 Looks almost like the Caribbean, right?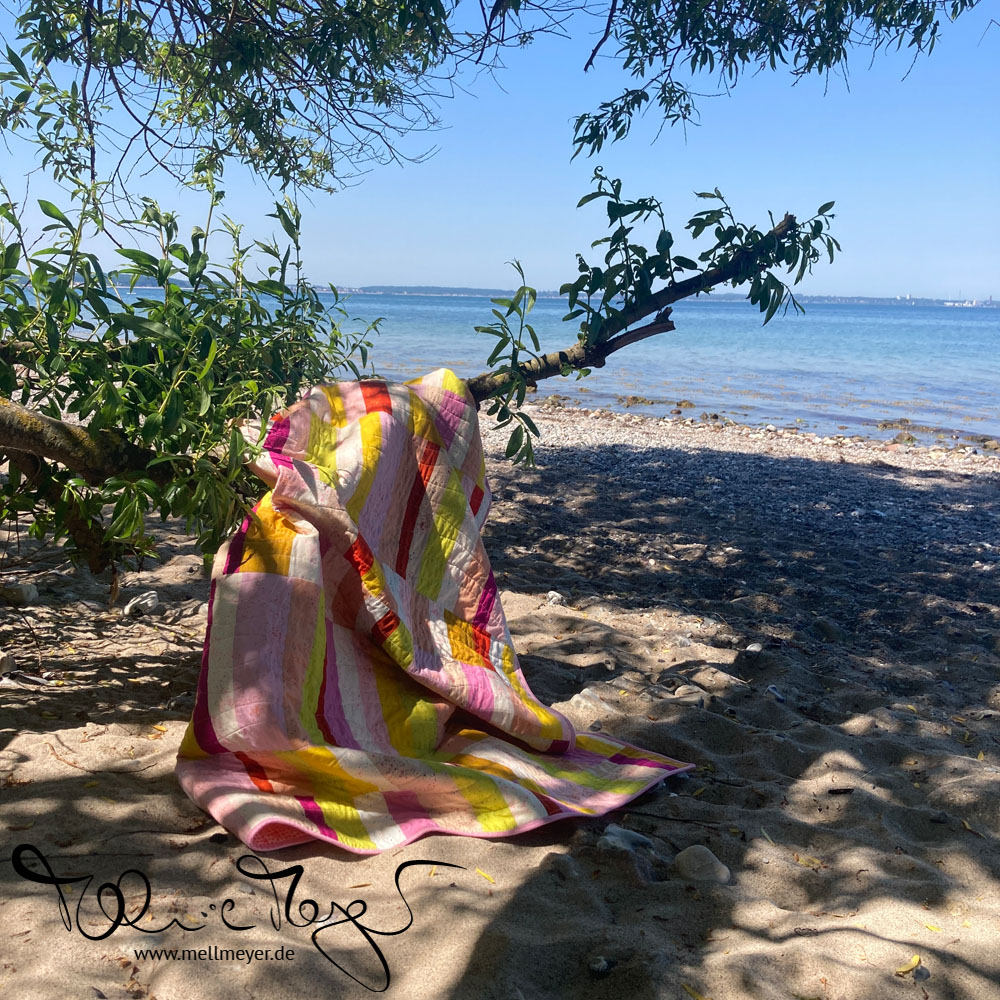 Well, besides the algae in the water ;)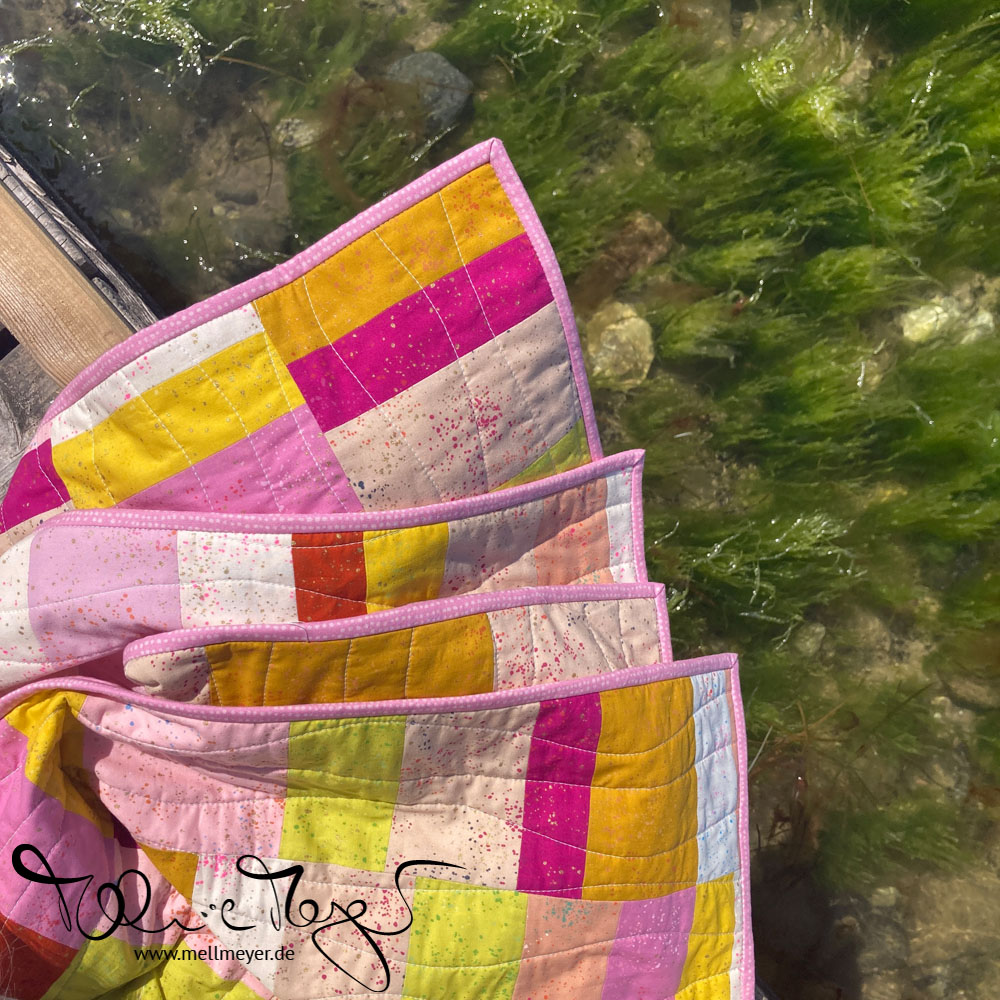 It took me a while to find the perfect binding. The challenge was that I wanted it to be from my stash. I mostly buy half yards and those work for a quilt this size, but only if they have not been cut into. So there were not a lot of choices to pick from. I had two close ones but both did not really make my heart sing. Then one lucky day I was cleaning up and putting fabrics away and stumbled upon this awesome dotted print that fits so well with the Speckled fabrics. After that, it was an easy sail!
On our way back after Lunch at the promenade, we saw this fun garden. The violet blooms were so beautiful and I thought they would look awesome in front of the quilt. Great idea but not that easy to execute. It wasn't that we could trample around in the beautiful garden. From one direction the quilt was way too far behind. From the other side, it was partly sun, partly shadow, still not covering the full background… Well, this cropped version is the best it got. Not perfect but a buzzing end to this sunny day!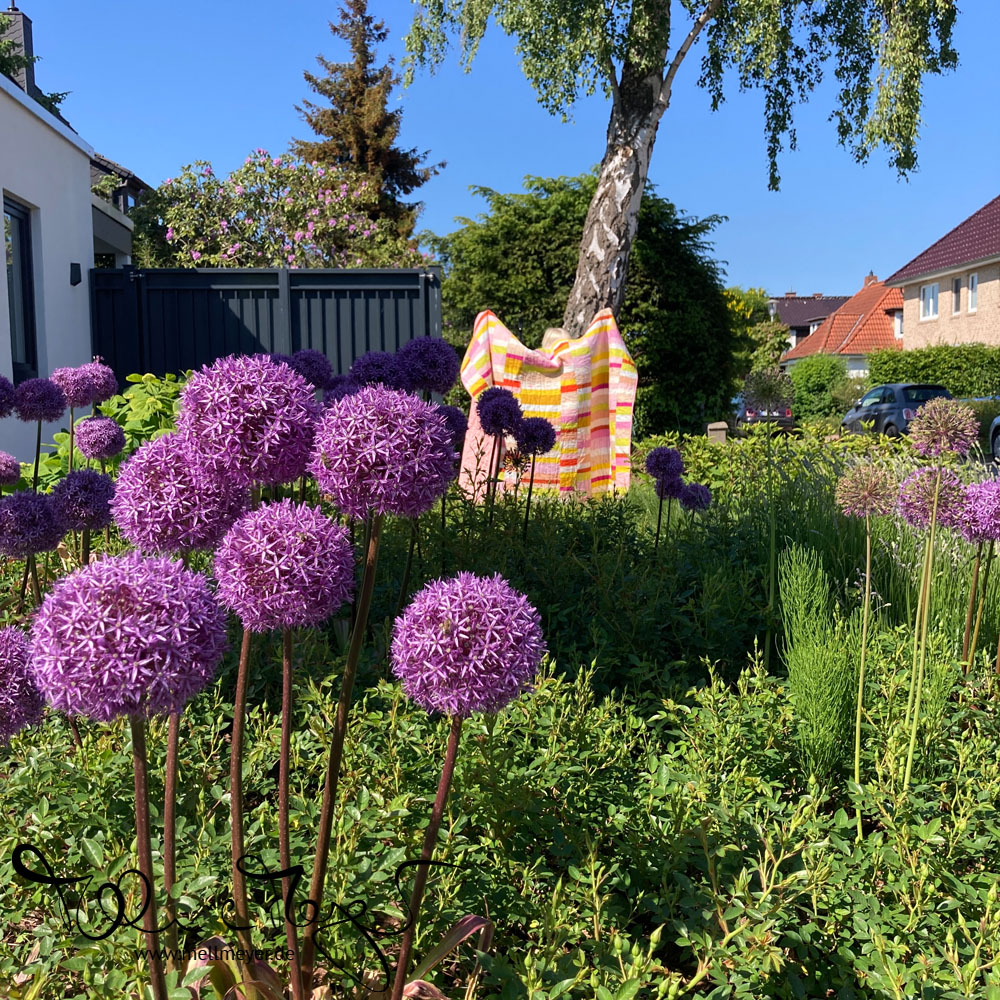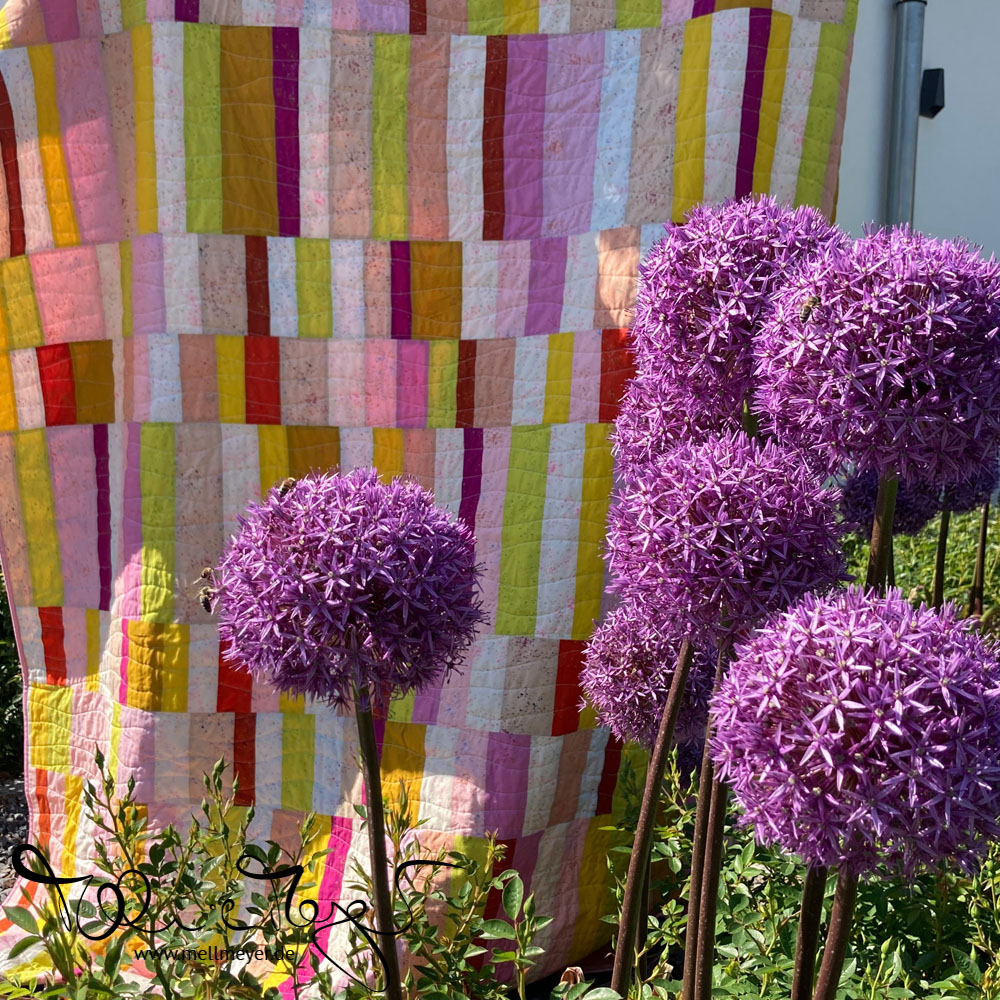 As usual for all the progress pictures and all the information including details of the quilt cost & fabric calculations see the post in the gallery.
I still have the blue-green scraps left and will one day make another version in that colorway. But first, the WIP count has to go down. I am so not allowed to start new projects at the moment. Not even fast and fun ones ;)
I hope we will see each other again soon – the Pink-Orange and the Scrappy Pixel quilts are also close to the finish line.
Best wishes
xo Melanie
So far this quarter …
Linking up at
Favorite Finish Monthly @ Meadowmist Design