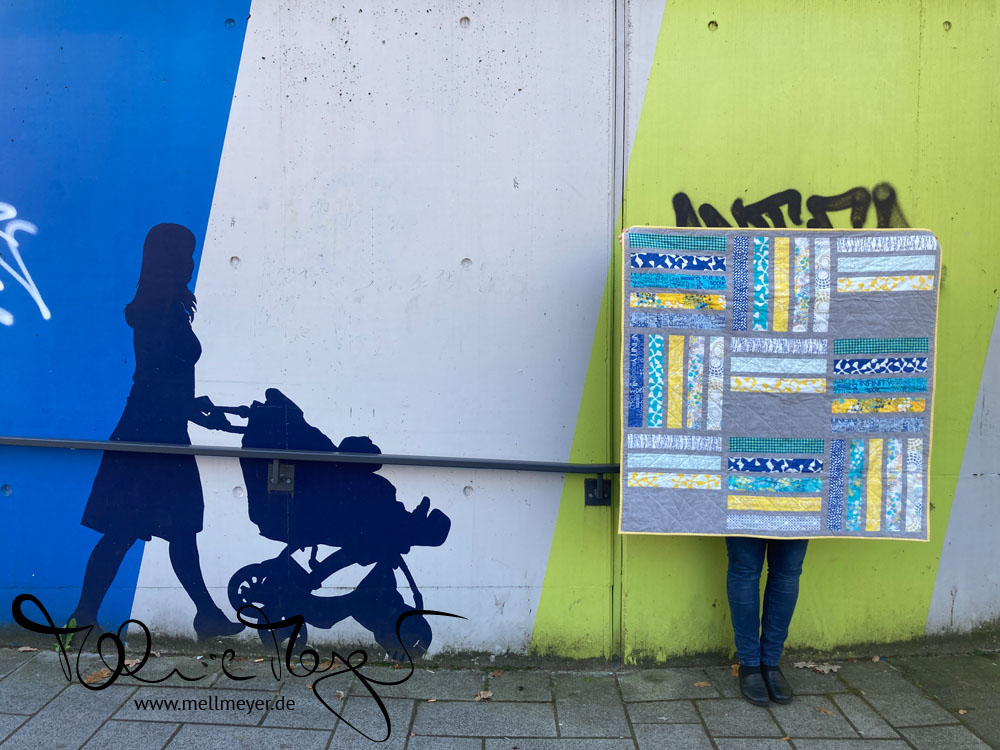 No. 11 of my Finish Along List for Q4 is finished!
I offered to sew a baby quilt for a colleague's second child. Both mom and child are well and as the quilt was finally gifted, I can show you the pictures of the finish :)
Guessing she would like a simple and modern aesthetic, I quickly decided on the Blakely pattern by Then Came June. The only change I made, was to add a small border – same width as the sashing. And I took the liberty to decide that the fabrics 1-7 are "groups" of a similar color. So if you look closely you can find a block or two where some fabrics are similar in color but not identical.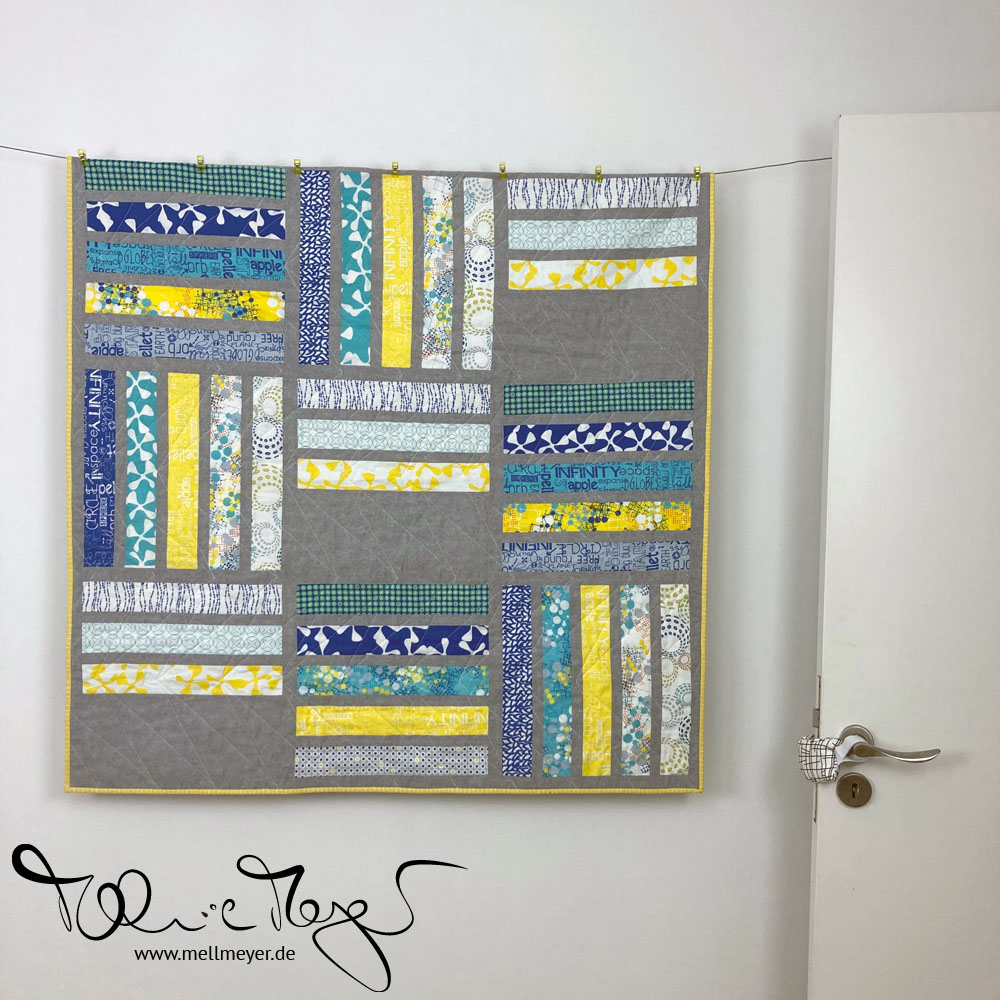 I used the old fabric collection Sphere by Zen Chic and an Essex Yard Dyed for the background. The backing is an up scaled block plus some extra stripes.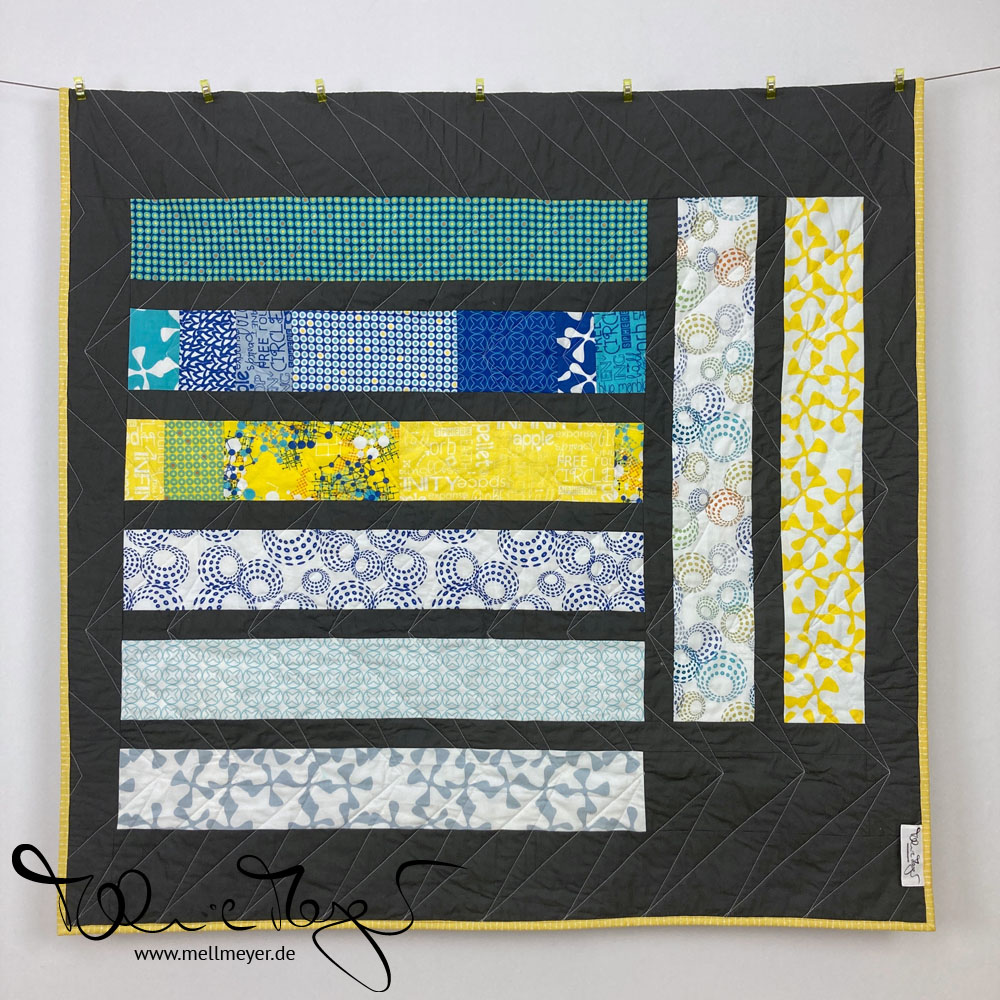 And though the binding stumped me for a while, in the end I came up with yellow for the binding and am very happy with how bright and happy it looks!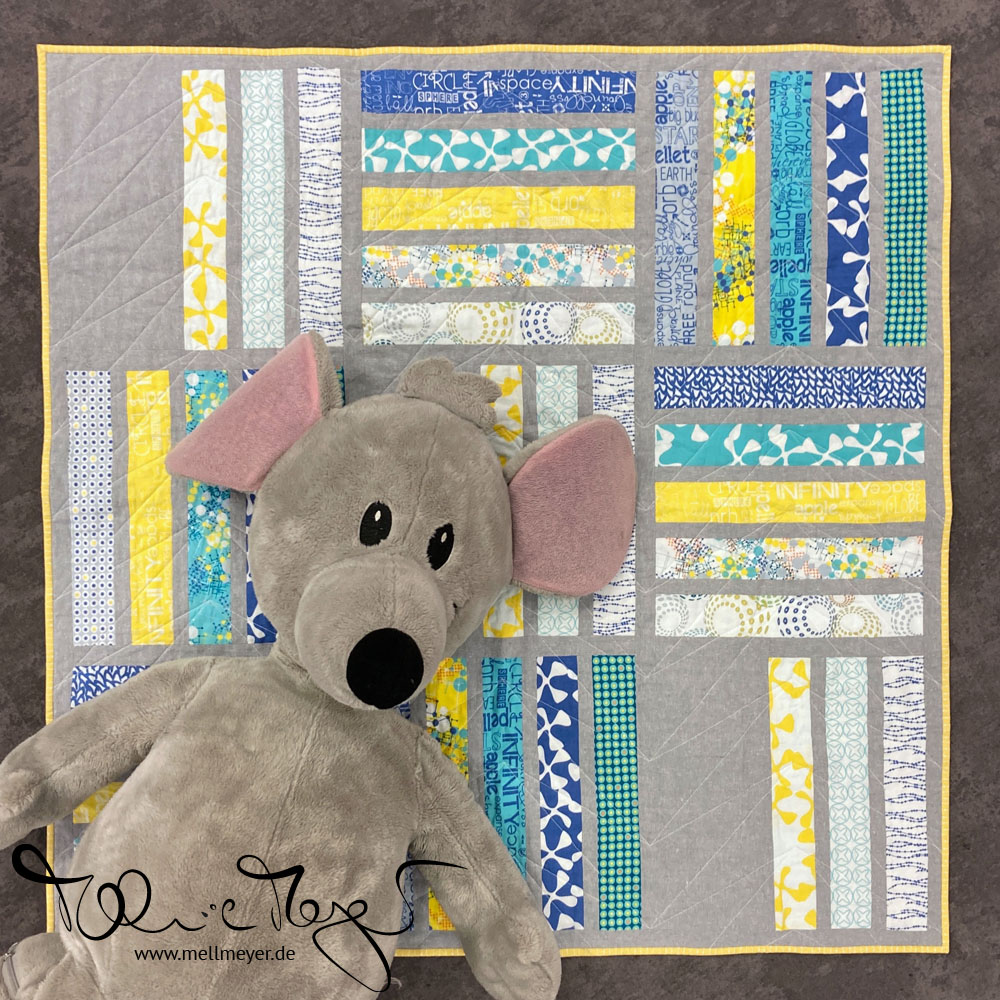 And then I went and took some pictures with the "company mascot".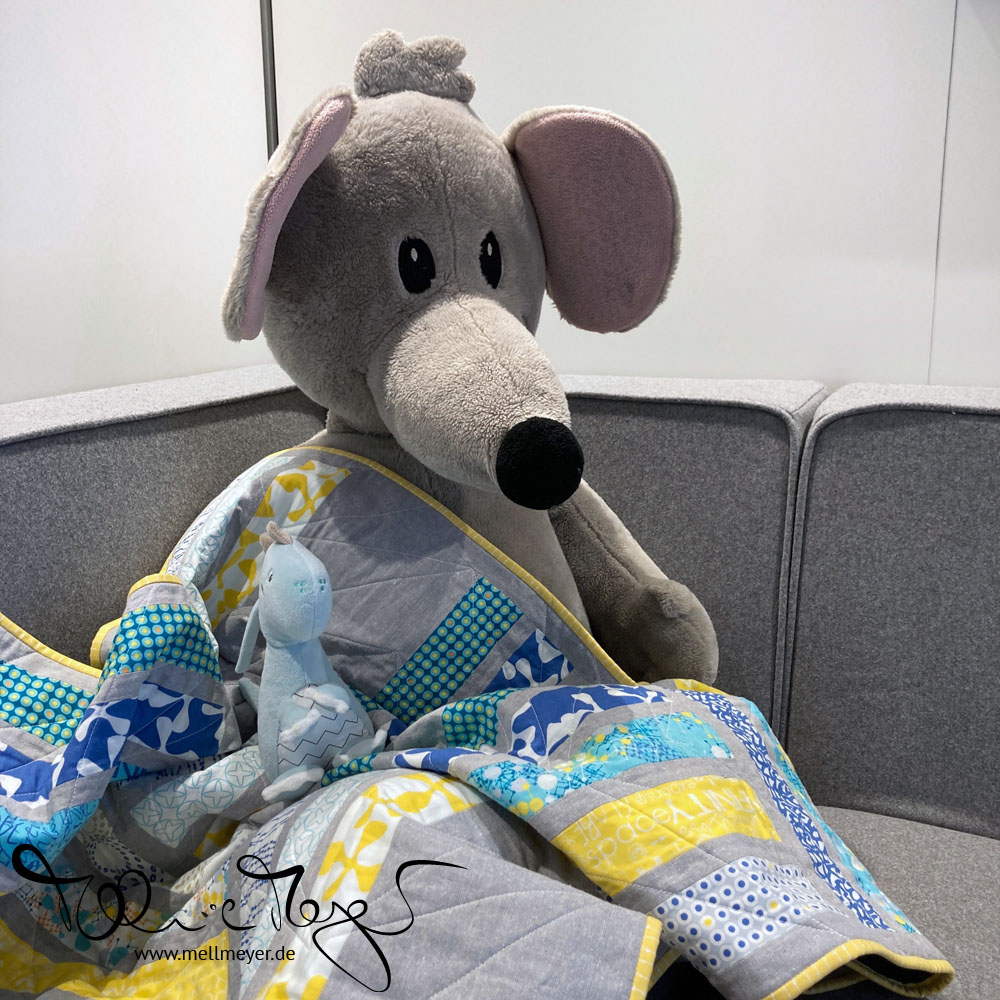 The little dinosaur is a music box toy we added for fun.
PS: The picture at the top of the post was taken right outside the bank branch we work in. The mural type decoration was added just a while back when the market place was modernized but unfortunately it has been "graphitied" quite a bit.
So happy to finally show you my second finish for this quarter. Wohoo!
If you want to see all the progress pictures or read more about fabrics, number of pieces or a quilt price calculation, hop over to the gallery page.
And while this week has a been a bit slower because I am down with a cold, I made some more progress last week on my two main November projects "All the Diagonals" and "Wonky Chevrons".
I actually ran out of thread for the first and had to re-order some. Which did arrive and as soon as I feel better, I want to try out the 12 wt yellow. And I finished another Chevron block that I didn't show you yet, which means I am at 8 of 12 finished blocks.
Best wishes
xo Melanie
So far this quarter …
Will link up at
Beauties Pageant @ From Bolt To Beauty
Favorite Finish Monthly @ Meadow Mist Designs