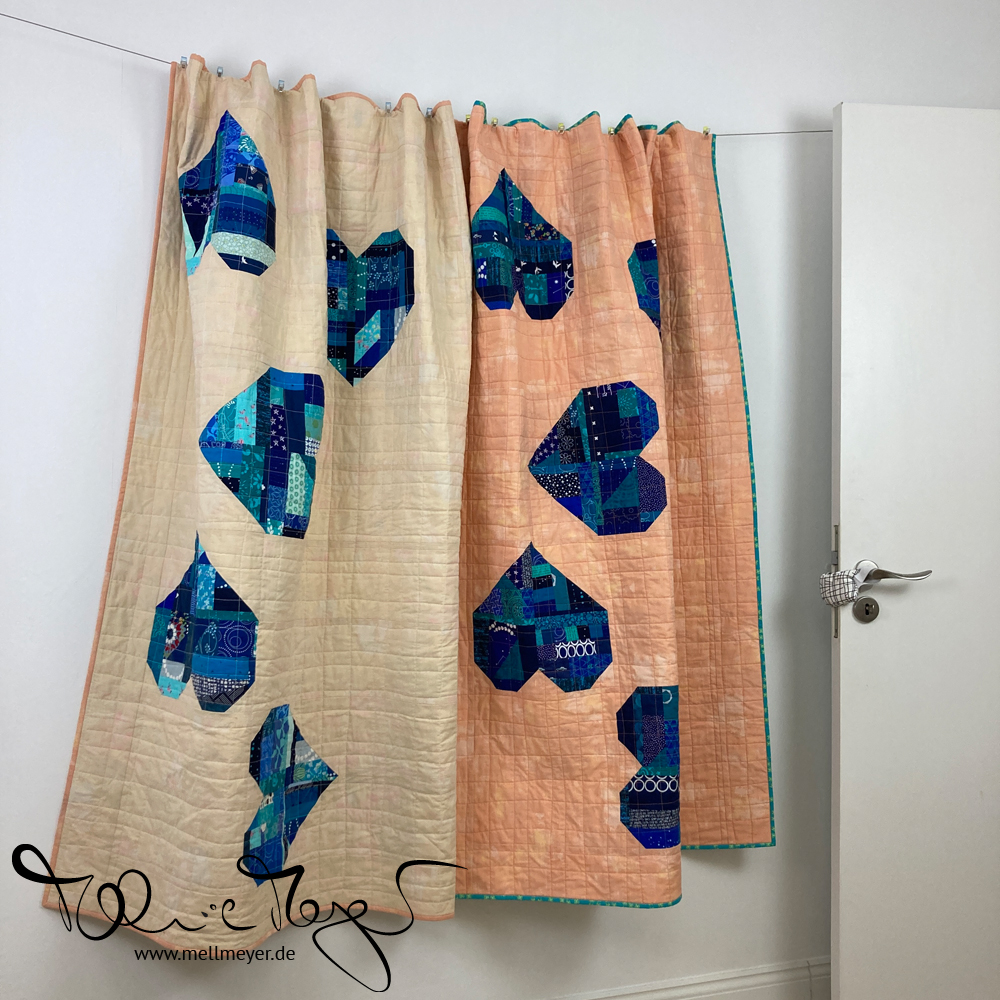 No. 6 of my Finish Along List for Q4 is finished!
I am happy to report, that one of my WIPs can be crossed off! Wohooo ;)
It might be my most unspectacular project yet and I felt as unmotivated to take pictures. So here are just some final front and back shots to document this project.
The quilting was inspired by the main back print – an uneven/organic, irregular grid. It was sure a fast and fun way to quilt! The thread color on the light quilt is white and the darker quilt is apricot/salmon.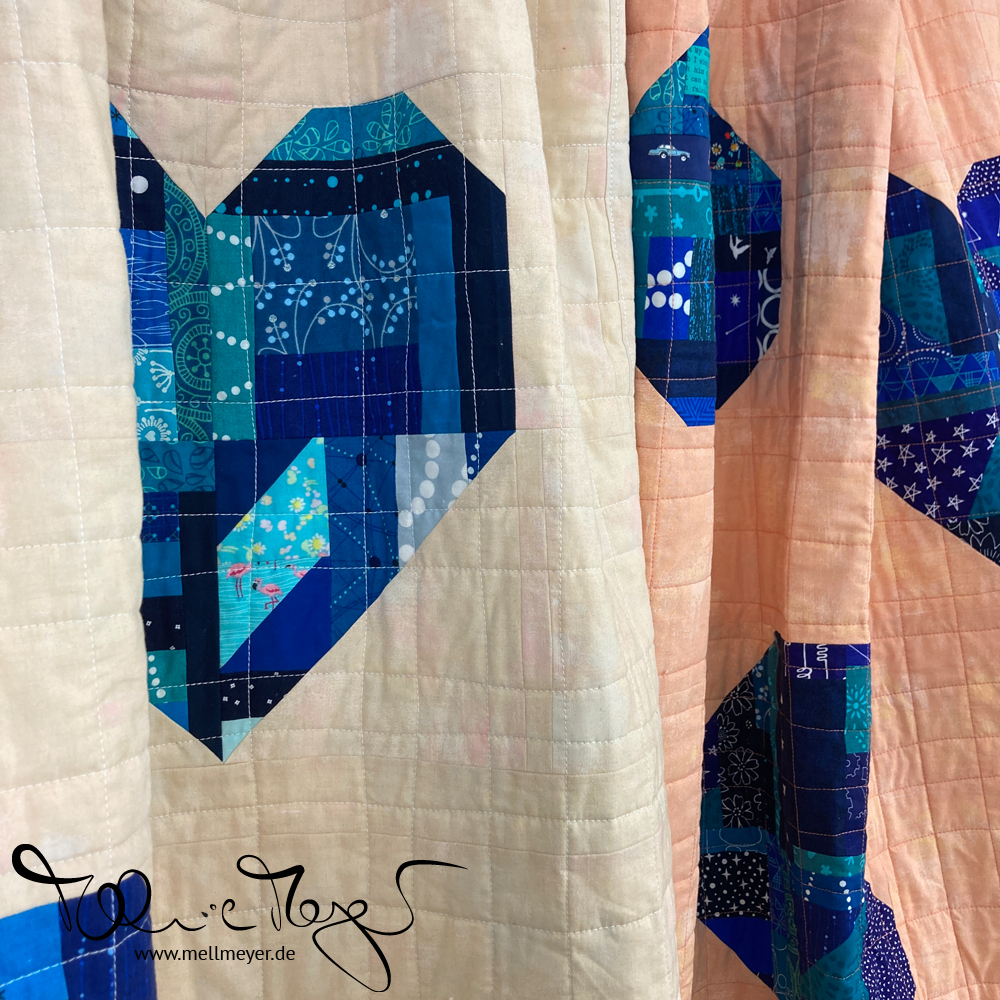 If you want to see all the progress pictures or read more about fabrics, number of pieces or a quilt price calculation, hop over to the gallery page.
So even if this does not feel as big as other quilts, it is still a finish! I will go and find some chocolate to celebrate – at least a little ;)
In other news I have been very busy, even if my IG account is lacking some regular posting at the moment. I have another finish that waits to be gifted so I can document it as well. And I made good progress during my little sewing retreat on two of my FAL projects. Since then I completed one top and managed the first go through of quilting my big "All the Diagonals". I will try to take some pictures and write up a mixed progress post next… or at least get back to IG ;)
Best wishes
xo Melanie
So far this quarter …
Linking up at
Beauties Pageant @ From Bolt To Beauty
Favorite Finish Monthly @ Meadow Mist Designs