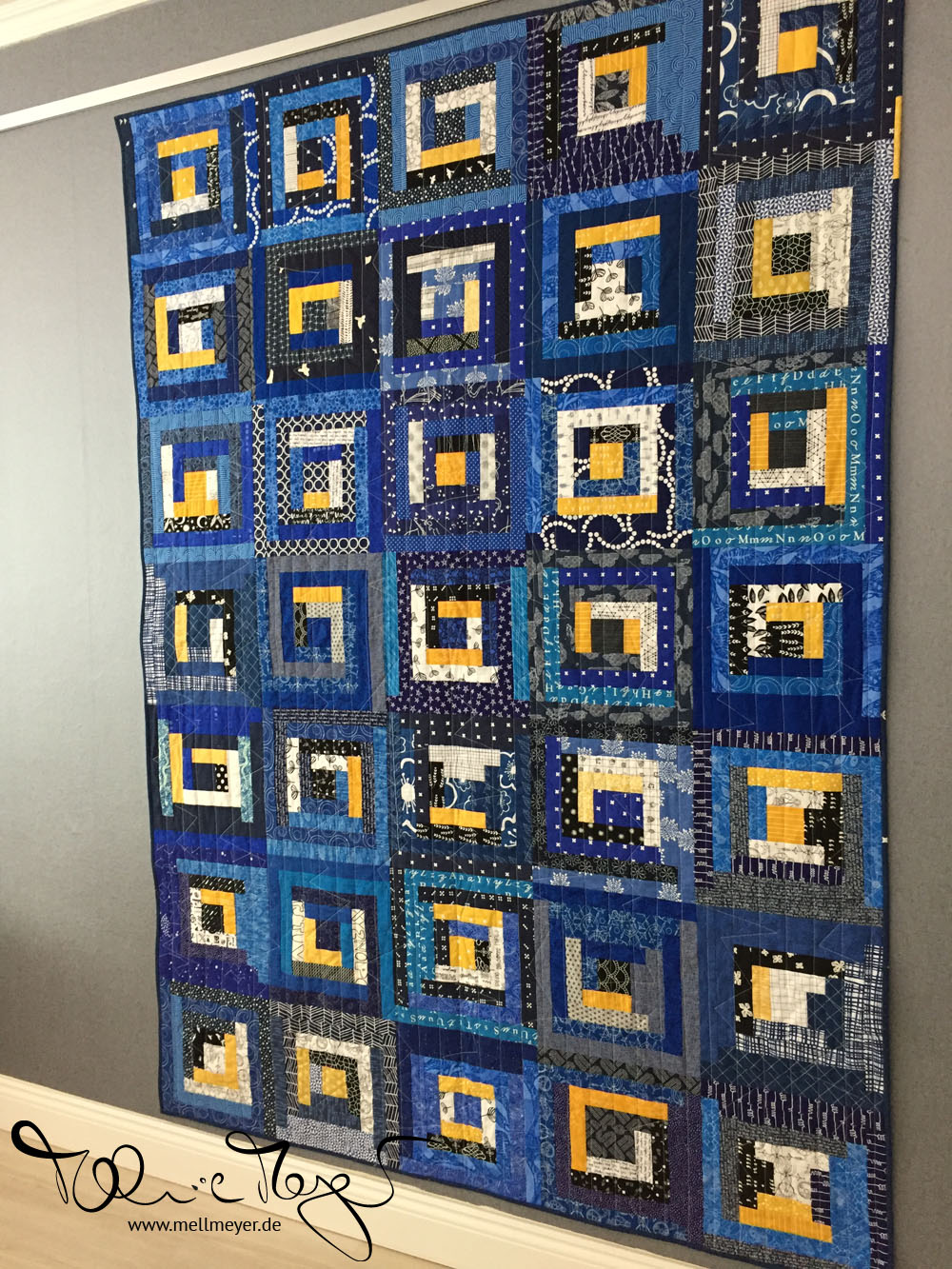 Click on any image to see all pictures in full | as a slideshow.
Name: Bee Quilt 2019
Working Title: Improv Log Cabin
By: Members of my current quilting bees: Fleißige Bee'nchen, Quilty Circly of Bees and Bee Germany
Participants: 23
Started: 6th of January 2019
Completed: 19th of August 2019
Days till completion: 226
Technique: fpp (foundation paper piecing)
Fabrics: various blues in three values, a sunny yellow, white and black; mostly from my stash but also from my bees
Quilting Design: straight vertical lines and overlapping vertical zig zags
Binding: by machine
Size: approx. 60×84 inches (152×213 cm)
Block Size: 12″ finished
Blocks: 35
Units per Block: 17
Pieces: 595

Link(s) to post(s) about this quilt: You can find out more about my progress and process in these.
Bee Quilt 2019 – Finished!
Bee Quilt 2019 – Almost Finished
Bee Block 2019
some of the pictures are also from Instagram or progress posts inbetween
the quilt was also on the FAL list(s)
Costs are calculated via my Quilt Price Calculator: Factors are the size & pieces as mentioned above and the presets for a twin quilt. I have not calculated the backing with the actual gazillion pieces, because they would have been scraps otherwise. I used the fictual number of 4 for the backing pieces. Also I did not adjust the offcut for fpp because this block was fairly offcut-free.