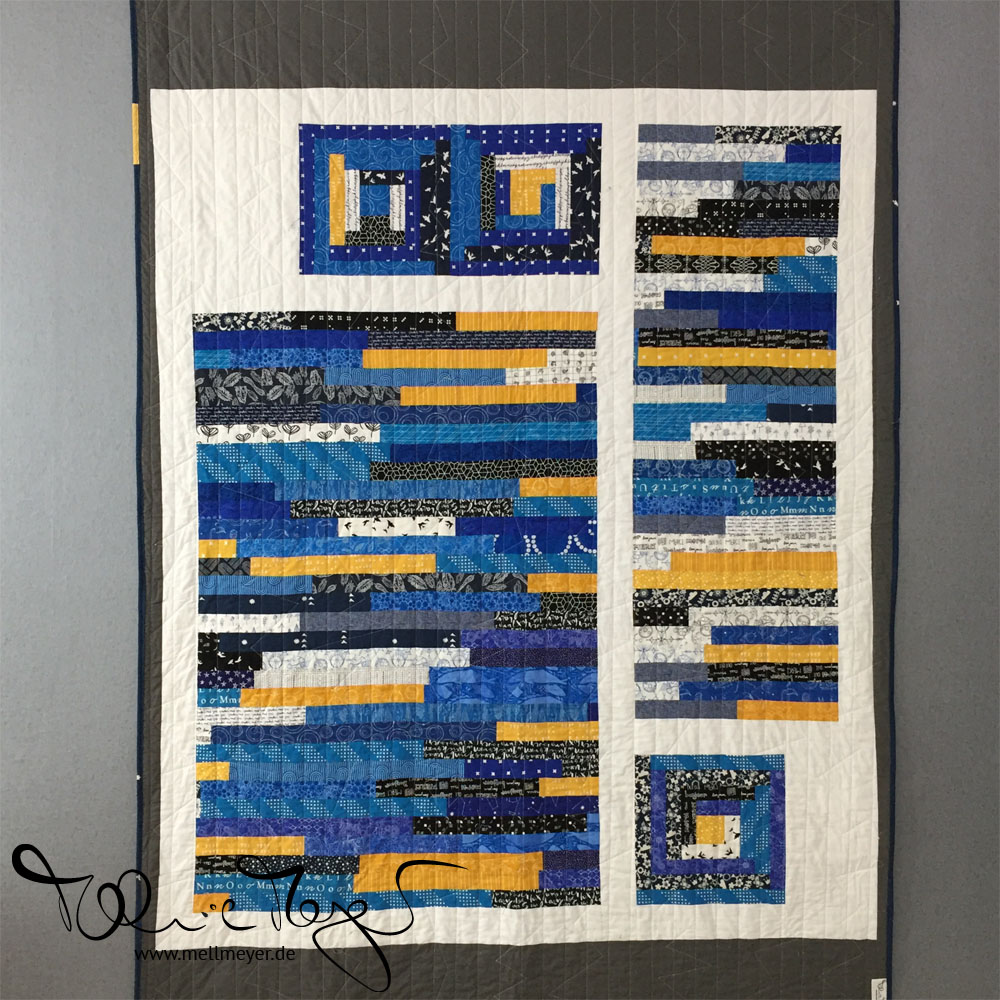 No. 8 of my Finish Along List for Q3 is finished!
Actually the sewing part of this quilt was finished on the 1st of August when I completed the binding. The only thing missing was its photoshoot. Because to me, the project only deserves the tag "finished" when I have also done those pictures and a blog post.
But I couldn't come up with the perfect location and what pictures to take … and as I was trying to solve this, I figured out, that the quilt actually only needs full front and back pictures. I have already taken so many others…
So here are the few pictures that were missing. In case you didn't see the others, hop over to this blog post or to the gallery page.
All blocks but two on the front are from my lovely bee mates. Thank you so much!
The lone block on the bottom of the backing is a left over bee block that unfortunately didn't fit style wise to the front. And no, the bee was not in fault, I send her wrong fabrics … Sometimes you just see that after you puzzle it all together.
The blocks on top of the backing are my two test blocks. Those I almost "lost" in the chaos of fabric but found because of my geeky-ness.
The strips are leftovers and I made a big panel like a jelly roll race quilt – had so much fun – and then just cut it for the columns.
Actually let me show you another one of the back :)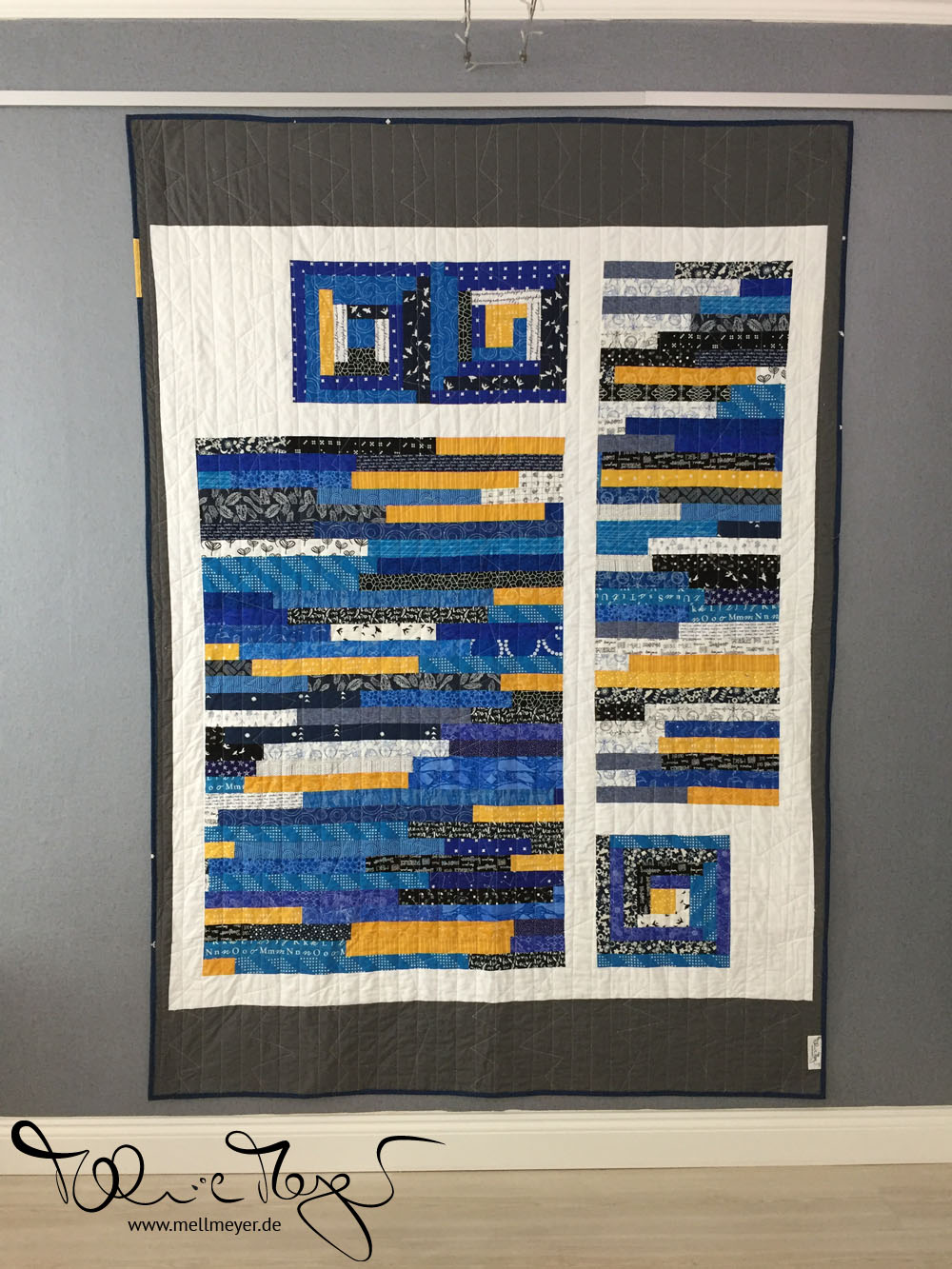 I like both sides very much and as the backing is more of a quilt itself this started my adventure into double sided quilts. Wanta Fanta will be the next :)
Do you prefer simple backings or are you also going crazy designing them?
On another note:
Have you read about the Leafy Quilt Sew Along?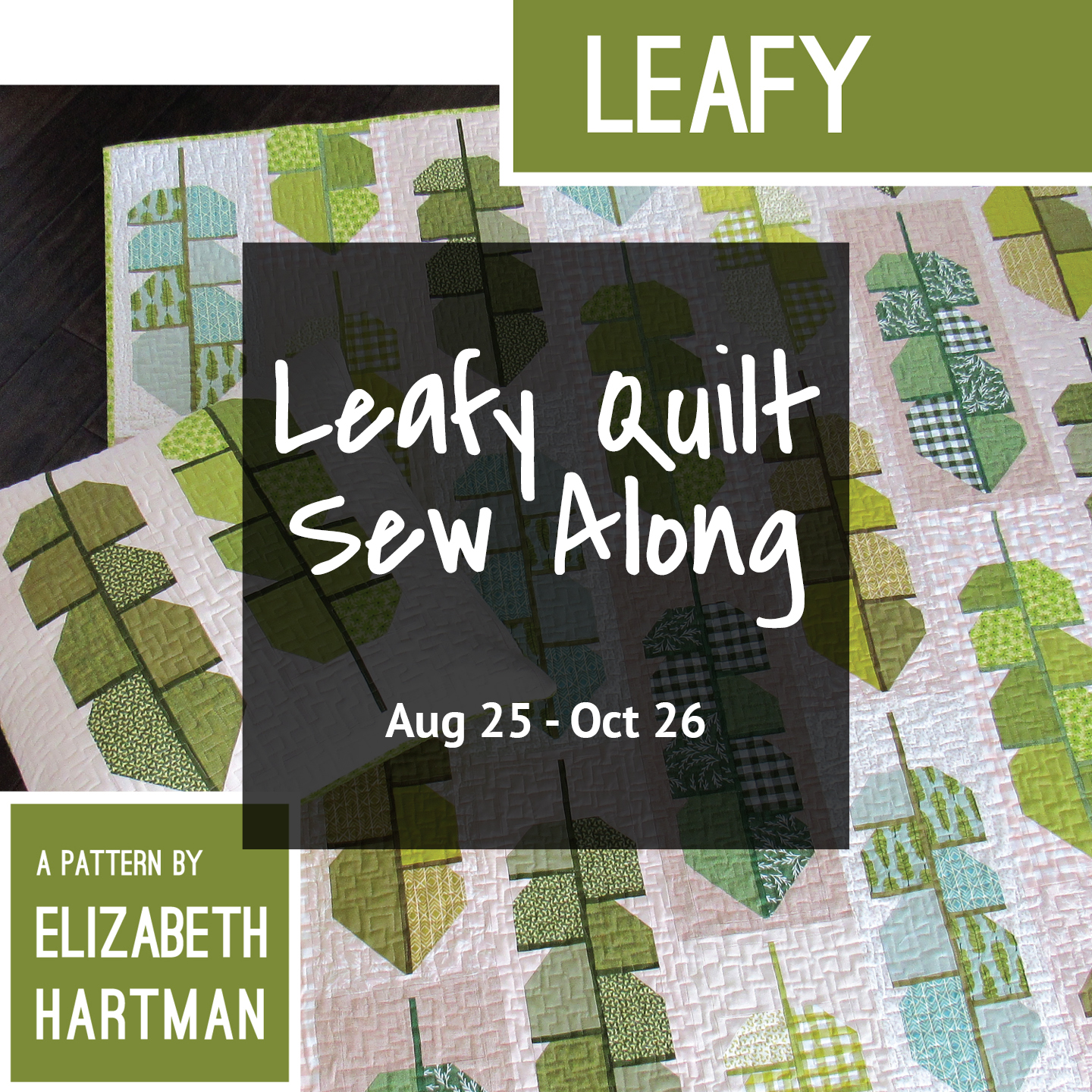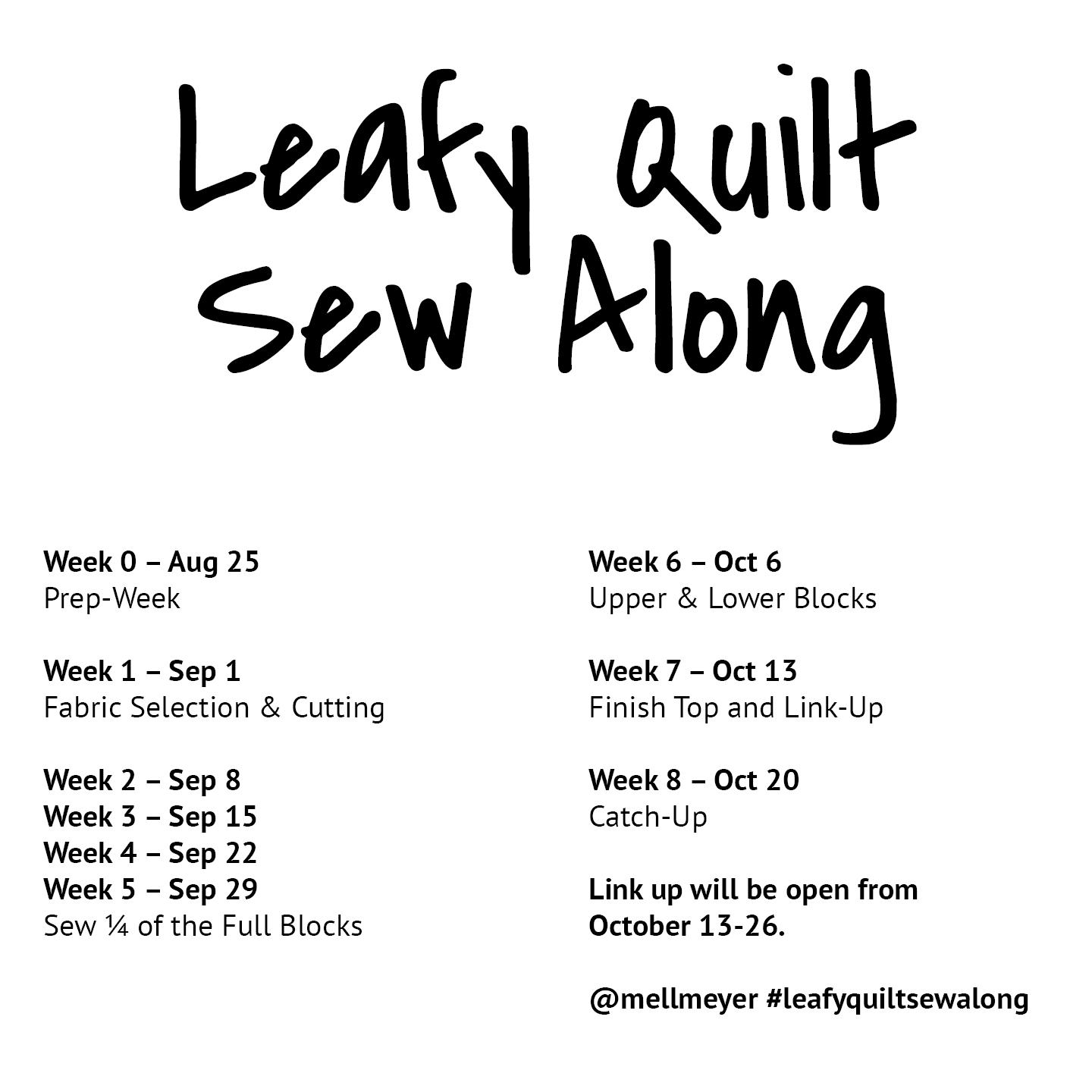 I will post weekly here on the blog but to be sure you do not miss any information:
br>
I hope you consider joining this community sewing fun! I am already very excited and planning my colors and placement :)
Best wishes
xo Melanie
So far this quarter …
Linking up at
Beauties Pageant 45 @ From Bolt to Beauty
Q3 2019 Link Up @ She Can Quilt