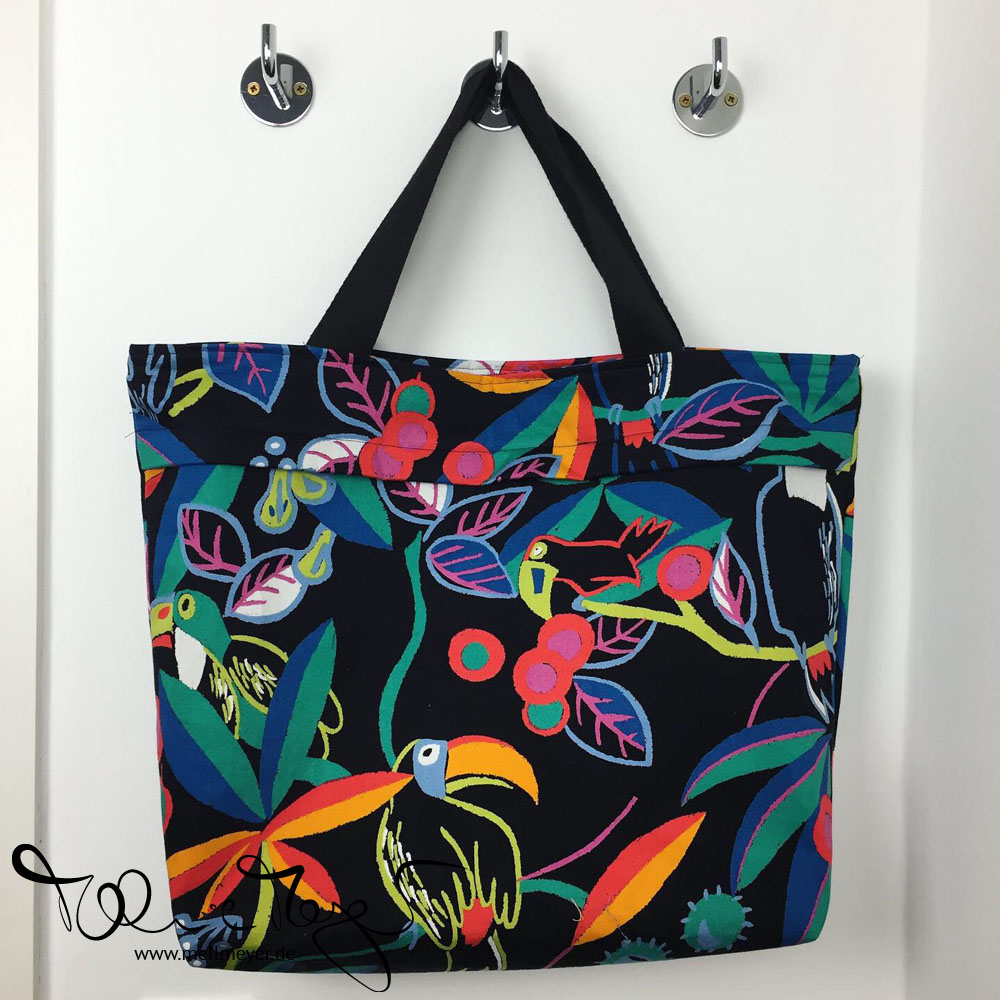 No. 11 of my Finish Along List for Q3 is finished!
My Mom finally decided to declutter her home. It is a long process but during it, she found an old bed canopy/decoration fabric from my teenage years. She inquired whether I wanted to keep it or discard it. It is fabric so of course I had to keep it, even though generally I can let go of stuff almost too well.
Then she asked if I could sew her a new beach bag. On her old one the handles were tearing lose…
So even though I do not fancy sewing bags that much and my recent "bad" experience with "orders" I nonetheless couldn't say no. And this is the result of that request of a simple bag of the size of about 20 inches wide, 16 inches tall and 5-6 inches deep. Not that simple the bag remained, because I added a few pockets. To me it simply makes no sense to have a bag without pockets :)
Even though I used no specific pattern, I took inspiration of different bags and tutorial for how to sew it and how to add those pockets as extras.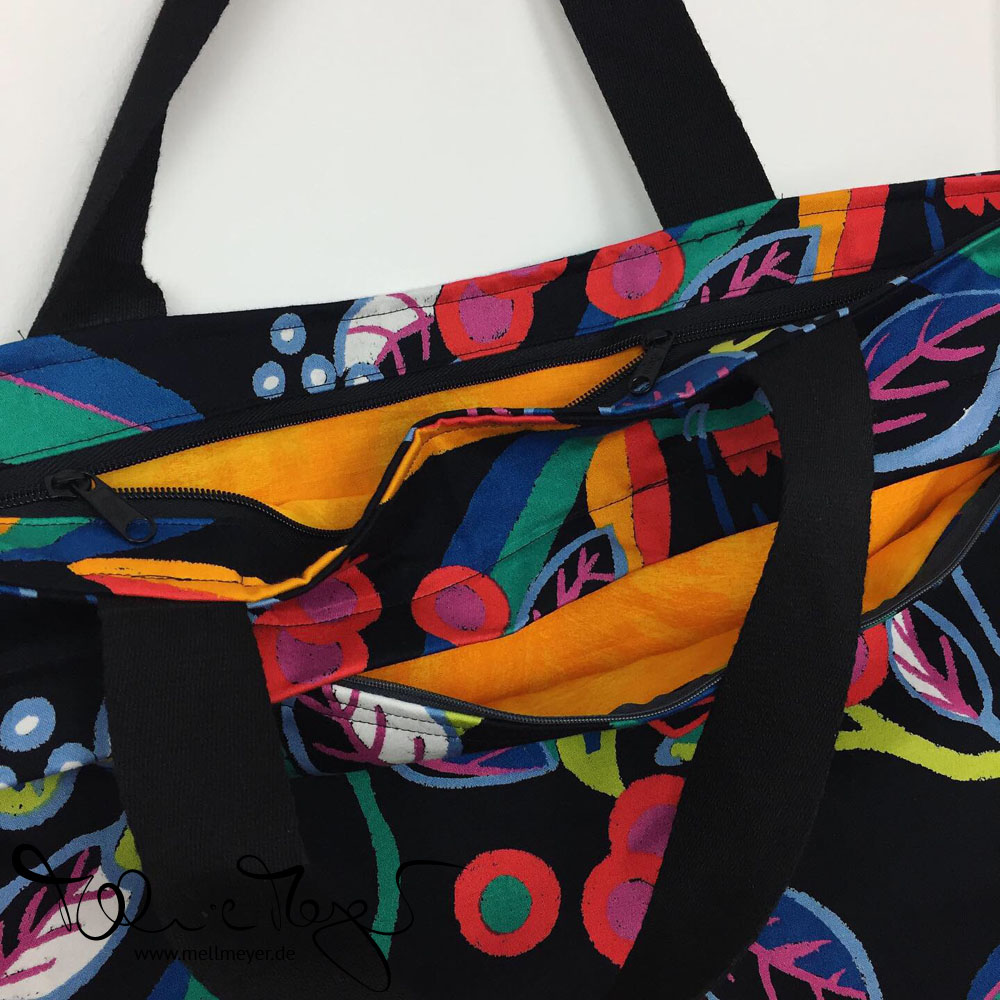 Recess Zipper
I added a recess zipper closure and used this tutorial by Sew Can She for the instructions. I am very happy that I put two pulls on my zipper – like with a coverall zipper – so that you can open the bag from both sides or close it partially form the sides. It is a simple but effective upgrade :)
Outside pocket
The idea for the outside pocket came from the Yellow Bag by Pruella. But I used the concept of the zipper enclosure instructions by SOTAK handmade to build it. The lining concept was from the Devon Pouch pattern also by SOTAK handmade. The pocket is full bag width and about 10 inches deep and I tough it might e.g. be great to store a magazine…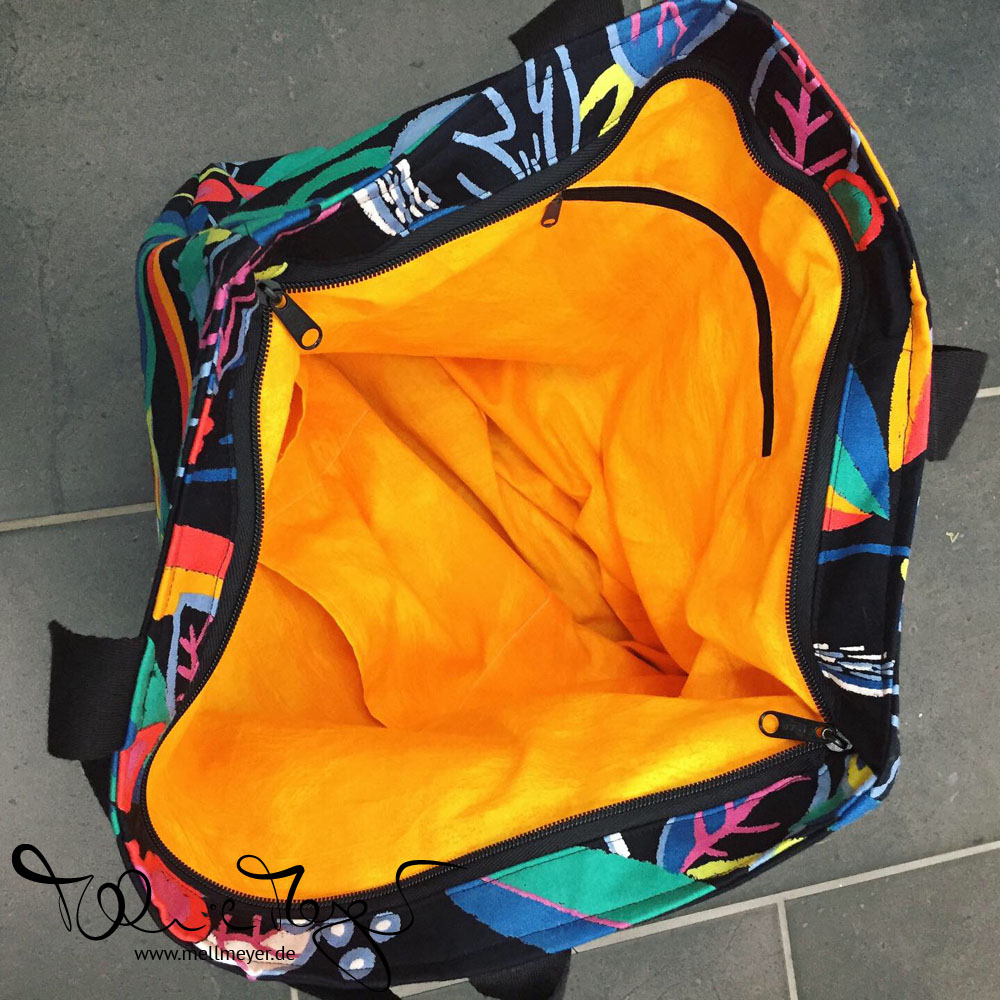 Slip Pockets
The inspiration to add slip pockets came from this pin which links to this tutorial by Sew Can She. I used it as a basic guideline. I sewed two dividers so I have three pockets in there. I think they are great to keep the sunglasses, sunscreen … in easy reach.
"Welt" pocket
There are gazillion instructions on how to make a zipper pocket in a lining online. I used this one. She calls it a Welt pocket. Though I am not sure whether that is the correct term. For me the need for this pocket type is a now brainer. Because of course you need a dedicated place to put your keys, phone…
Bag Construction
For how to sew in the handles I copied this tutorial by Patchwork and Poodles. Which also gives a great picture on how to stack the bags before birthing. But I did not leave the "hole" for turning in the top seam but in the lining as with other tutorials.
So if you ever plan to sew your own bag, I hope these tutorials will help you :)
Look Out!
Leafy Quilt Sew Along
On a different note: I have been thinking about whether or not to do the Leafy Quilt Sew Along. But after a lot of yes, no, yes… and so on :) — I have decided. It is happening!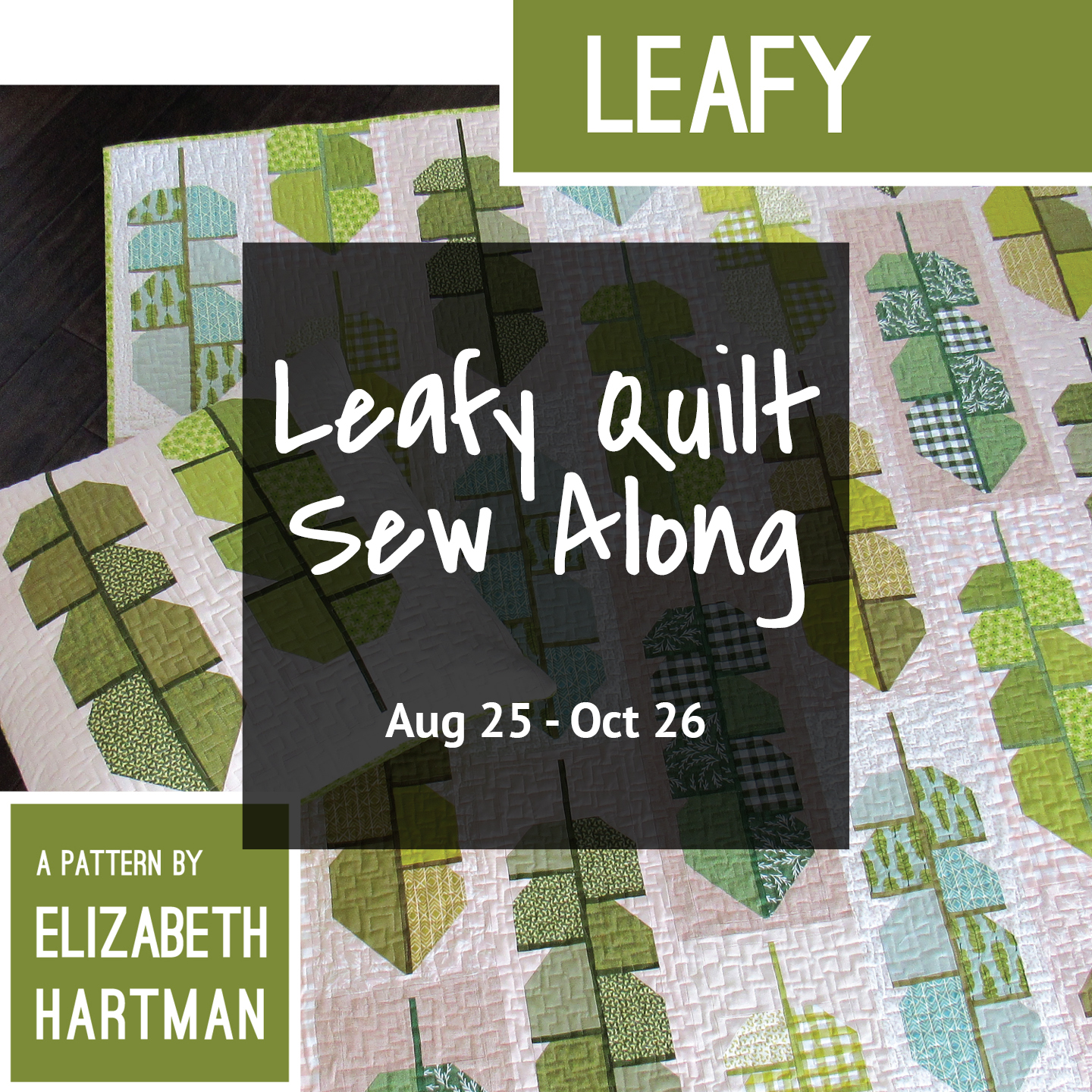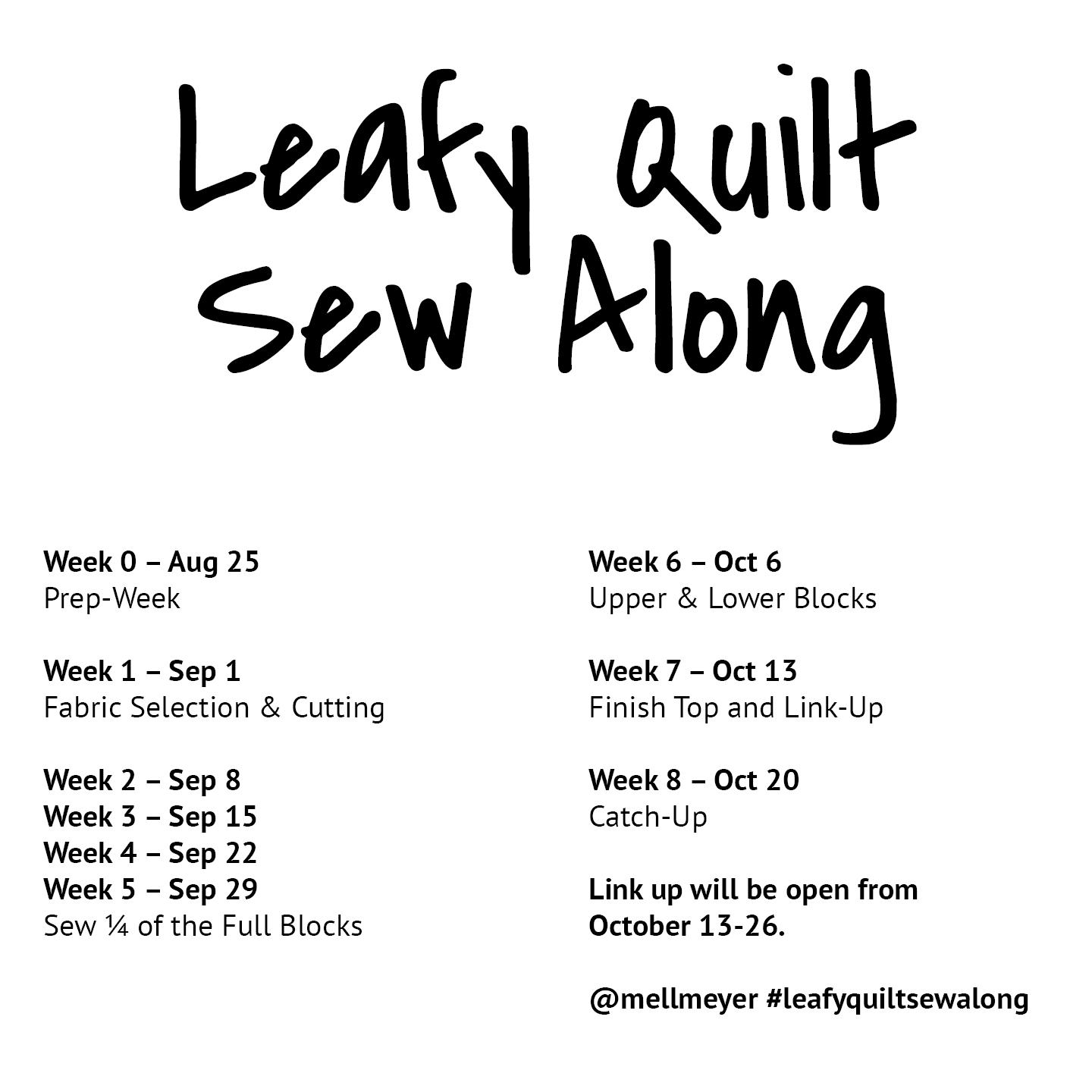 More information – including the info about some great prizes – can be found on the Leafy Quilt Sew Along Page.
In the background I have also been working on getting a newsletter system running. So now you can sign up!
br>
I hope you consider joining this community sewing fun! I am already very excited and planning my colors and placement :)
Best wishes
xo Melanie
So far this quarter …
Linking up at
Beauties Pageant 44 @ From Bolt to Beauty
Q3 2019 Link Up @ She Can Quilt