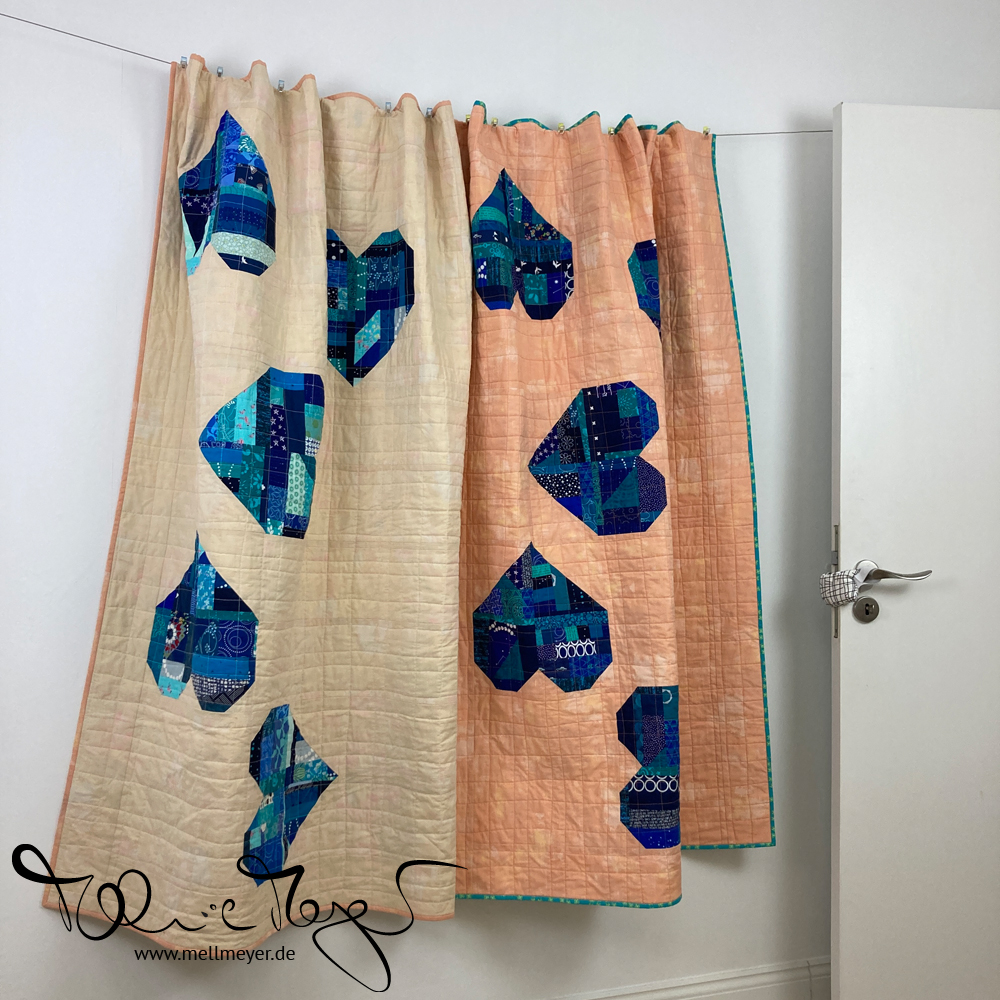 Click on any image to see all pictures in full | as a slideshow.
Name: Heart Quilts
Working Title: Blue Scraps from the Quilting the Countdown (to QuiltCon 2021)
Started: 16th of April 2020 started scrap sewing without a goal. Re-invented for the Quilting the Countdown to QuiltCon 2021
Completed: 31st of October 2021
Inspiration: This quilt by Katie Pedersen @sewkatiedid and this quilt @carrie_ellens
Pattern: Simple layout "copying" the improv layout by Katie as best as possible with a normal block grid
Technique: traditional piecing and improvisational slab making
Fabrics:
various blue scraps
peach(y) Moda Grunge fabric as background (Bellini and Peach Nectar)
Quilting Design: organic grid
Quilting Thread: DMC Quilting – White on the lighter quilt | Color 352 on the darker quilt
Binding: by machine
Size: approx. 44×62 inches (112×157 cm)
Heart Size: 12″ finished
Final post about this quilt: Blue Hearts
You can find out more about my progress and process there.
some of the pictures are progress posts from Instagram
Costs are calculated via my Quilt Price Calculator: Factors are the size and the presets for a baby quilt. In pieces I assumed a solid instead of improv slabs – making it 10 pieces per heart plus background and border (64).